Well-known member
Staff member
administrator
Registered
Ford introduces the all-electric Mustang Mach-E 1400 – a one-of-a-kind prototype developed in collaboration with RTR Vehicles to demonstrate the performance possibilities of electric propulsion. Following on the heels of the all-electric Mustang Cobra Jet 1400, Mustang Mach-E 1400 is projecting 1,400 peak horsepower (1,419 PS) and more than 1,000 kg of downforce at 257 km/h (160 mph) from its seven motors and ultra-high-performance battery.



Making its first appearance at a NASCAR race soon, Mustang Mach-E 1400 is designed to challenge perceptions of what electric vehicles can do with performance tuning and advanced technology. Mustang Mach-E 1400 has taken shape without rules. The Ford design team and RTR used many of the same tools Ford uses for its race cars and production programmes. Aerodynamics are optimised for shape and location, with a focus on cooling ducts, front splitter, dive planes and rear wing.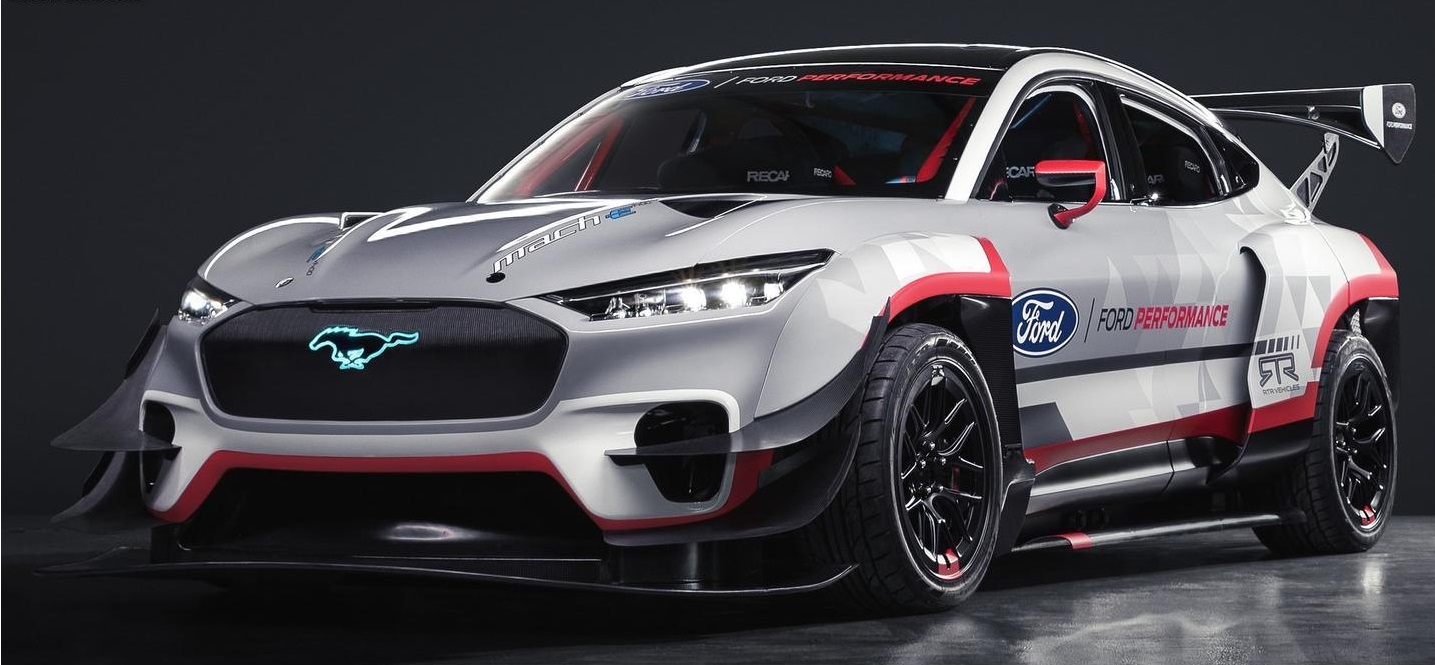 Mustang Mach-E 1400 has seven motors – five more than even Mustang Mach-E GT. Three are attached to the front differential and four are attached to the rear in pancake style, with a single driveshaft connecting them to the differentials, which have a huge range of adjustability to set the car up for everything from drifting to high-speed track racing. The chassis and powertrain are set up to allow the team to investigate different layouts and their effects on energy consumption and performance, including rear-wheel drive, all-wheel drive and front-wheel drive.
Drift and track setups have completely different front end configurations like control arms and steering changes to allow for extreme steering angles in drifting. Power delivery can be split evenly between front and rear, or completely to one or the other. Downforce is targeted at more than 1,000 kg at 257 km/h (160 mph).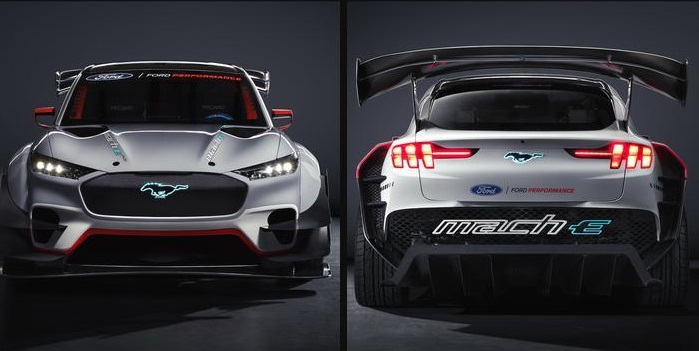 Last edited: