Well-known member
Staff member
administrator
Registered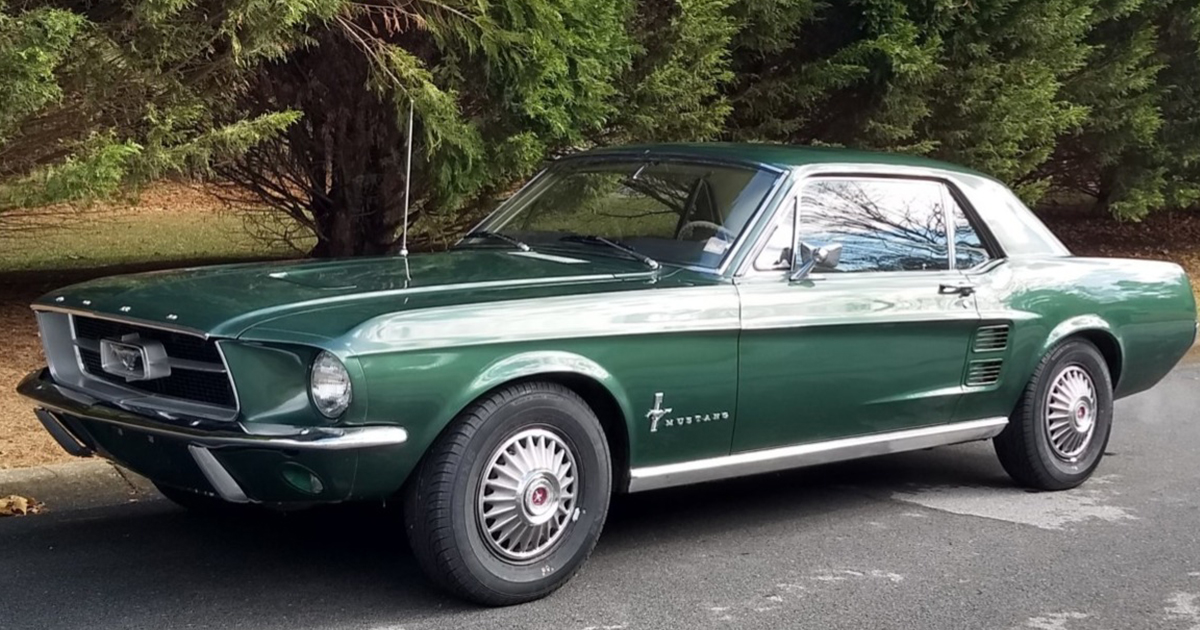 This 1967 Ford Mustang was first sold at Coppola Ford in Fairfield, Connecticut and made its way to Georgia before being acquired in Tennessee by the selling dealer's father-in-law in 2005. The car is finished in Dark Moss Green Metallic over an Ivy Gold vinyl interior and powered by a 289ci V8 paired with a 3-speed automatic transmission. Work in 2018 included installation of a replacement fuel tank, water pump, rear brake hoses, and battery. This Mustang is offered by the selling dealer on behalf of his father-in-law with original purchase paperwork, owner's literature, service records dating to 2005, and a clean Tennessee title.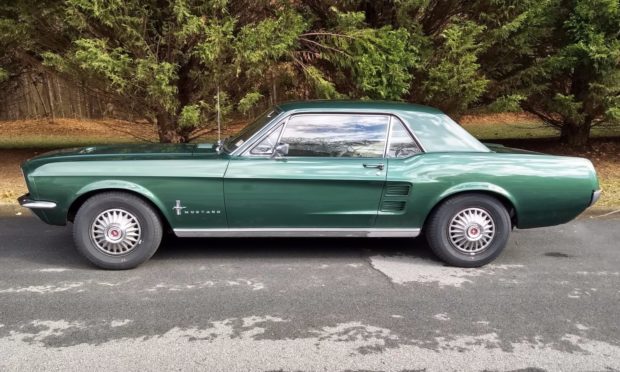 The body is finished in Dark Moss Green Metallic paint, which is shown up close in the gallery below along with dings and other blemishes. The selling dealer notes evidence of spot repairs in the paintwork, and the cowl is said to leak rainwater near the windshield.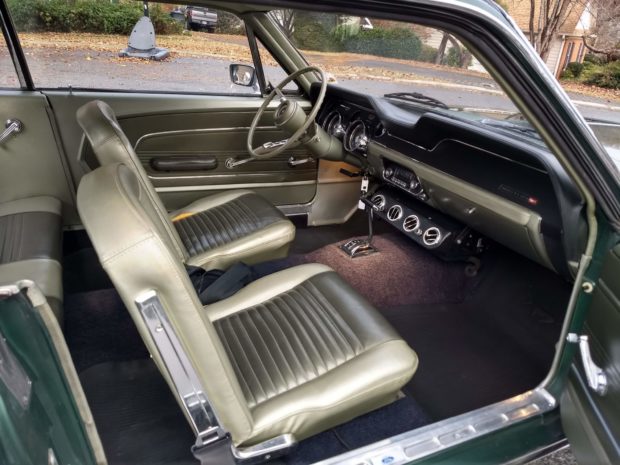 14″ steel wheels wear full covers and are mounted with Solar 4XS tires, which are said to be recent replacements. A period dealer sticker remains affixed to the rear cove.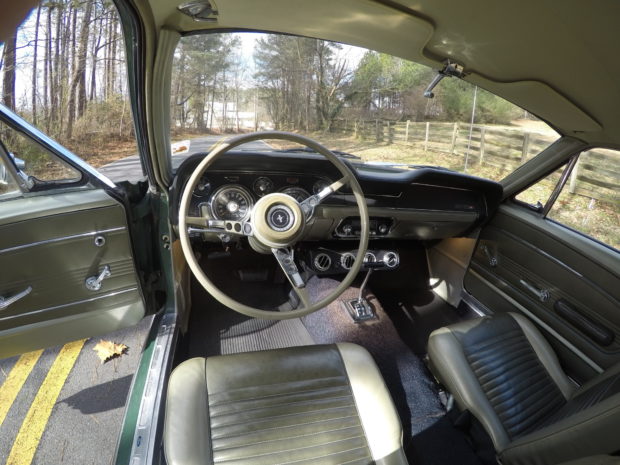 The interior is trimmed in Light Ivy Gold vinyl with darker inserts and is equipped with bucket seats, and a tilt steering column. An aftermarket air conditioning system has also been fitted and is said to produce cold air. and the rearview mirror is not attached.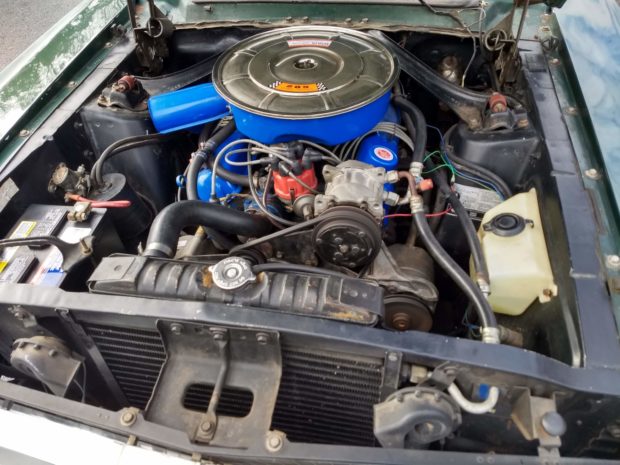 The 289ci V8 was was assembled on May 3, 1967 according to a block date stamp shown in the gallery, and is paired with a 3-speed C4 automatic transmission. The water pump and battery were replaced and an oil change was completed in October 2018. Factory power steering is fitted.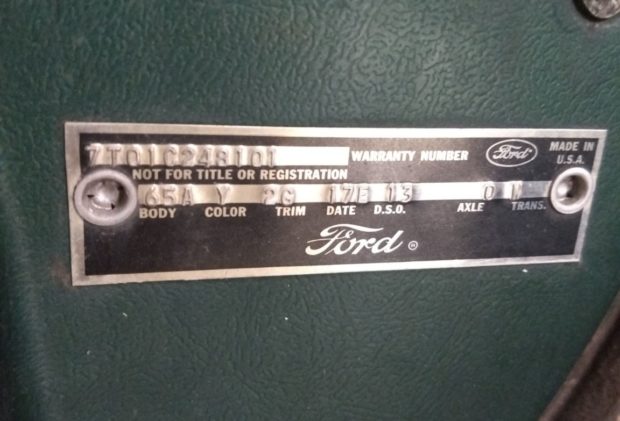 The door-mounted data plate decodes as follows:

7 – 1967 model year
T – Edison, NJ final assembly
01 – 2 door hardtop
C – 289 2V V8 engine
248101 – Consecutive unit number
65A – 2 door hardtop, standard interior
Y – Dark Moss Green Metallic paint
2G – Lt. Ivy Gold crinkle vinyl and Ivy Gold crinkle vinyl, standard interior
17E – May 17, 1967
0 – 2.79:1 axle, conventional
W – C4 automatic transmission