Well-known member
Staff member
administrator
Registered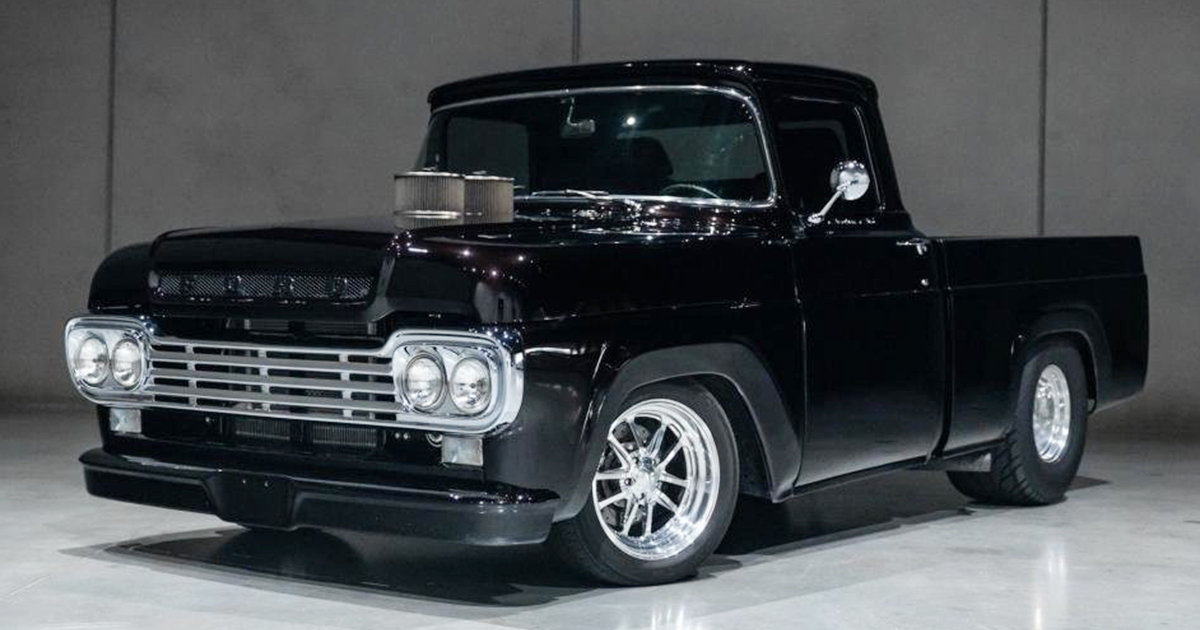 1959 Ford F100 "FRIDGE" 2 Gen Single Cab Styleside Pick Up "Pro Streeter/Stocker "MONSTER - 800+HP - 8yrs/$350k+++spent
We are very proud to offer to you this rare opportunity in securing something you don\'t see that often and is not for everyone but for the few that know what they are about to see and read, well we are talking to you. Starting out as a nice and clean original 1959 F100 found and handpicked in the USA by her highly dedicated, well funded serious car collector new custodian" she was imported to Australia many many years ago by him as a "sheep" clean and untouched. Then this cult 2nd generation F100 Styleside Utility was turned into the biggest and baddest WOLF there is over the next many years and with absolute NO expense spared she was designed and built to accommodate 2 adults in absolute comfort and luxury with all the modern creature comforts including fully electric German Leather Recaro\'s with heated/cooling, sat nav, reversing camera, Bluetooth audio and hands-free. She is for the soft cruiser but will "eat\' you in less time than you can say holy cow! if you are too heavy on the loud peddle...This is the baddest angriest F100 Styleside Pick Up on the market and has been "HEAVILY" modified so if you want a genuine original example then this animal as she is now is NOT for you. Read the list of modifications below and you will understand why...and why? Because he could.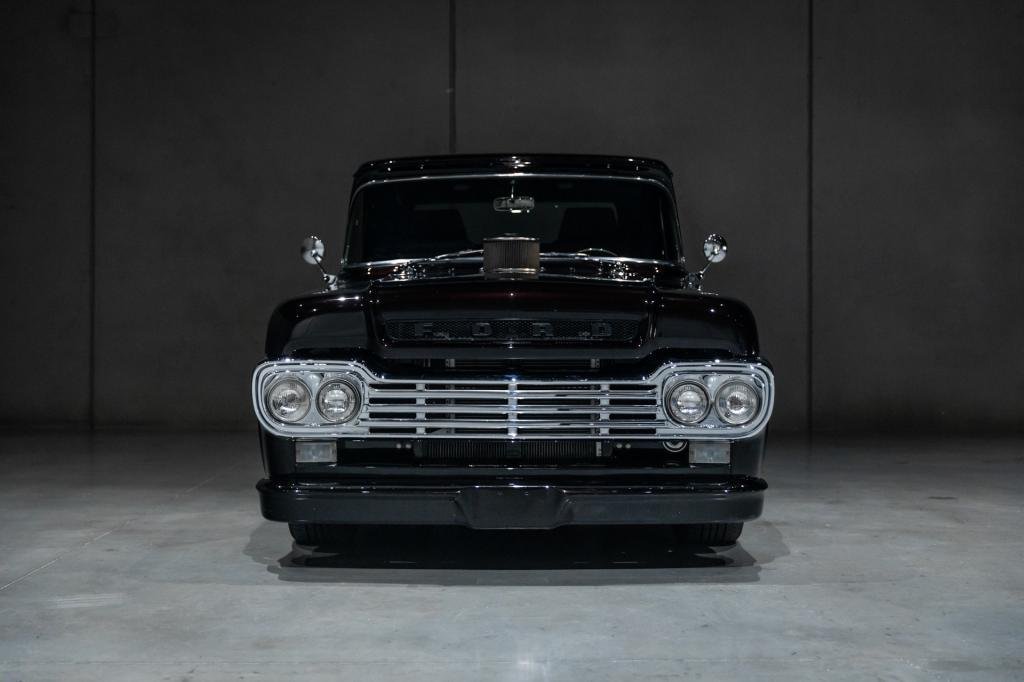 Finished in the deepest custom made Coca-Cola Black Metallic Pearl with extensive customized body, tray, and cabin with new floor pans, door cards, matching leather console with twin billet aluminium cup holders and full Recaro Electric Leather cabin. With full bespoke interior/cabin designed from new and custom made fiberglass roof lined with full Alcantara, which has been installed over the Dynamat sound and heat barrier including brand new carpet custom made and fitted over Dynamat base.
Full A/Conditioning/Heating and electric windows fitted by Vintage Air with the side windows now custom made to be full fit no 1/4 vents. This beast of a F100 has been thoroughly designed and thought out at an absolute no expense spared build over 8 years and there is truly too much to list here.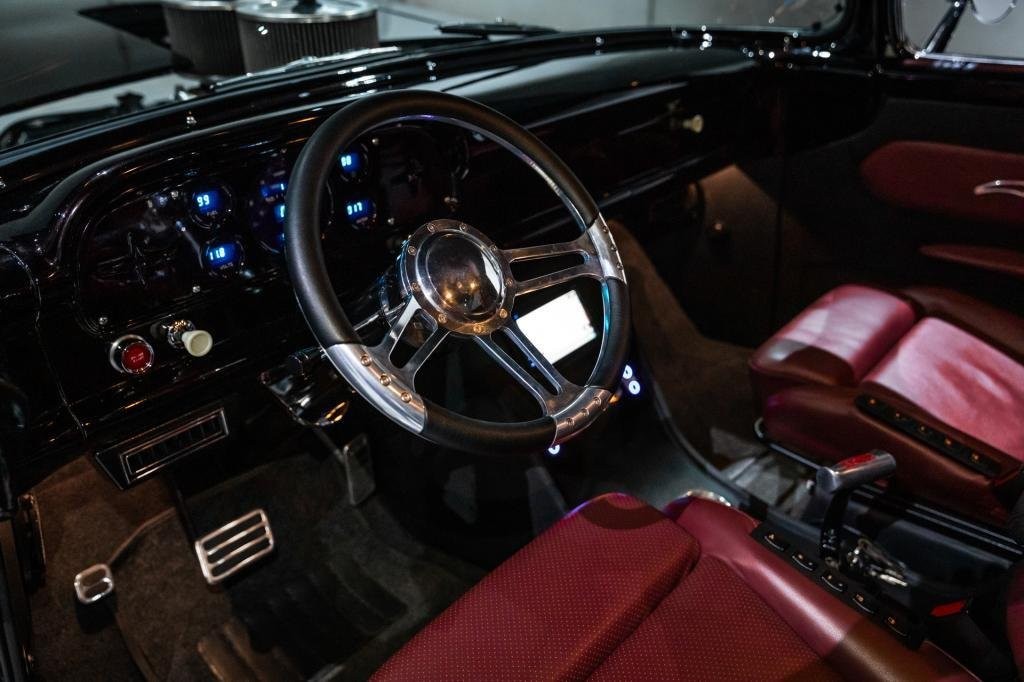 Mechanically more importantly is where it all gets insanely crazy and hectic with 750-800HP she has had extensive engine performance build, modifications and surgery have taken place all under the supervision and careful watch by the owner to ensure she was perfect as he envisioned she would be. The list of performance modifications is so extensive we can not list all of it in this advertisement but if you know your custom hot rods and high horse power trucks/cars then you will know from the photos and just some of the items listed below you can never ever ever build anything close to this at this highest quality in parts/build/fabrication/engine/with the absolute best in performance parts and mods flown in from ALL over the world to make this absolute beast of a F100 so unique and different for this asking price simple. .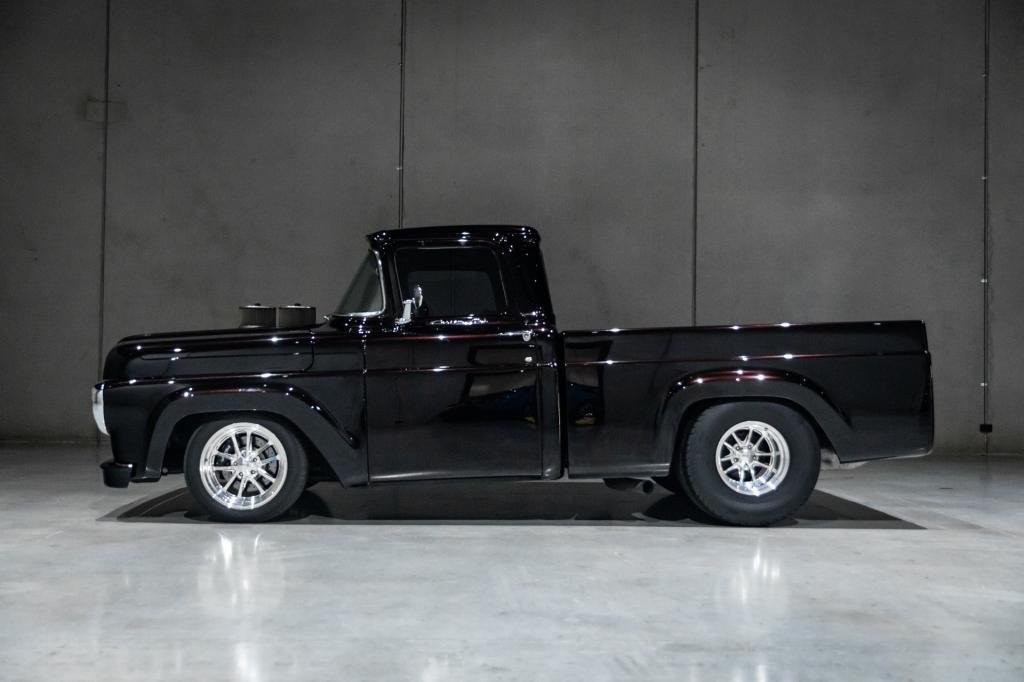 Furthermore, there really is too much to mention and list or talk about below is a good basic idea of modifications/enhancements done to her:
Mechanical:
- New Ford Racing 460ci Race Block with 4 Bolt Main Bearings Caps
- Scat Forged Crank Stroker Kit to 532ci right tune will run 800+ HP currently was 650HP @3500rpm conservative tune
- Trickflow Tunnel Rams & Trickflow Heads
- Twin 650 cfm 4 Barrel A.E.D Billet metering Block Carburettors
- Twin K & N Air Filters and Holey Dominator 130gph Fuel Pumps
- Flat Tappet Camshaft by Camtech with Solid Lifters
- J.E Custom Racing Pistons with H Beam Connecting Rods
- King Piston Rings with Cosmetic 3 layer Metal Head Gaskets
- Ceramic Coated Headers & Exhaust System with Side Exiting Pipes......SOUNDS INSANE!!
- Way Too Much More Too List.......
Transmission:
- Manualised Ford C6 with B & M Quicksilver shifter with transmission fluid cooler
- Custom Propellor Shaft with Safety Yoke
- Strange Rear Axle with 31 Spline Differential LSD
Electrical/Instruments:
- MSD Programmable 6AL-2 Ignition control
- MSD Distributor & MSD Blaster HVC Coil
- Rear Mounted Battery Compartment in Rear Bed
- Lokar Billet Aluminium LED Taillights
- High Mounted LED Tailgate Light
- Dakota Digital Dash Instruments
- Dennis Carpenter Switches and All New Wiring Harnesses
- Pioneer I.C.E Navigation\'s System
Suspension & Brakes:
- Custom made Wilwood DynaPro 6 Piston Disc Front Brakes with Booster,
- Custom Rodtec Mustang IFS also Twin Circuit Master Cylinder/Vacuum Canister
- TRW Rack & Pinion Power Steering with Collapsible Ididit Tilt Steering Column
- MacDonald Bros 4 Link Rear Suspension with Custom Coil Overs
- Refurbished original rear drum brakes
- 17 x 8 Budnik Knife front billet alloys with Yokohama\'s
- 15 x 12 Budnik Knife rear billet alloys with Mickey Thompson Sportsman Sr Radials
- There is so so much more............ Please Inquire With Us.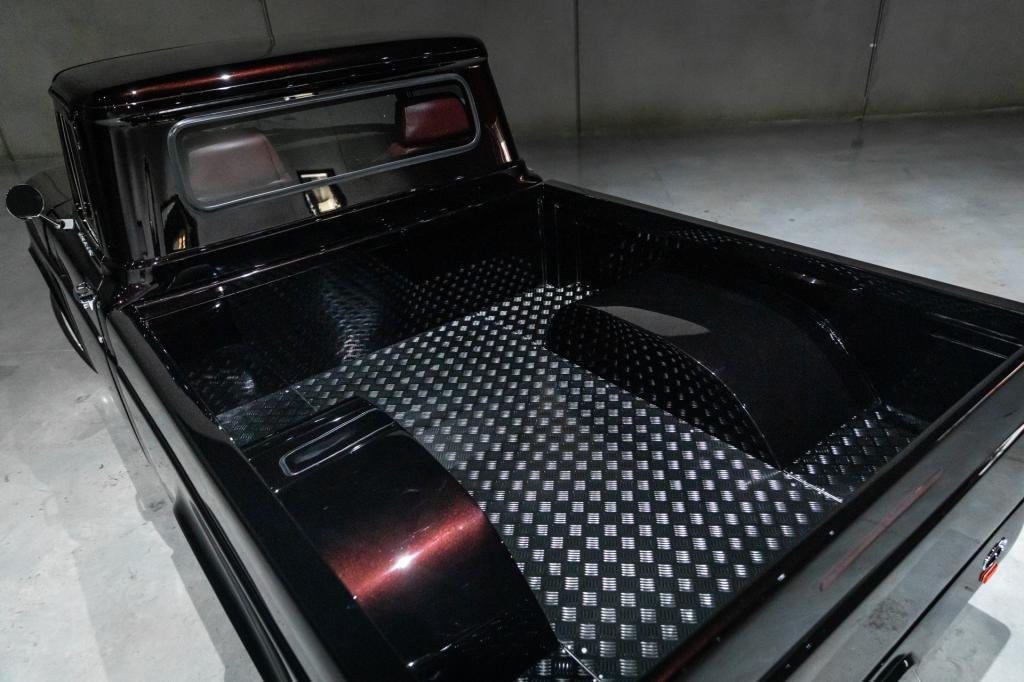 This is really is a choice of "yes or no" it is either for you or not........."it is truly magnificent to see her in the flesh and especially in the sun light this deep lavish custom paintwork is like art. It is to be treated very seriously as there is so much horsepower and so much torque this is NOT for the inexperienced driver. But really this is a never ever to be repeated opportunity and you can never build this beast of a F100 Pick Up with the attention to detail, the bespoke craftsmanship on the billet black anodized checker plate aluminium flooring in the tub alone is $0000\'s and with total build costs over $350k this is an absolute muscle truck pick up "bargain".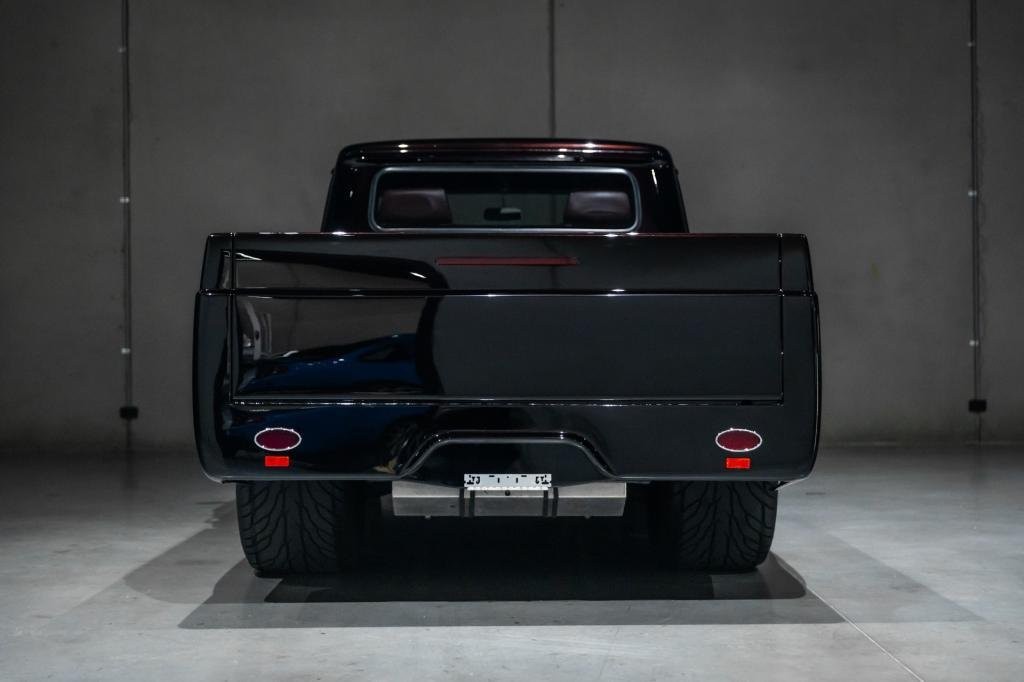 We have some of the best finance & insurance partners on board who are highly experienced to offer you or your company finance tailored packages from over 15 major lenders & insurance providers , Very comprehensive Extended Warranty Plans for up to 3 years including roadside assistance and Nationwide Luxury Enclosed Transport Door - Door Delivery can be arranged.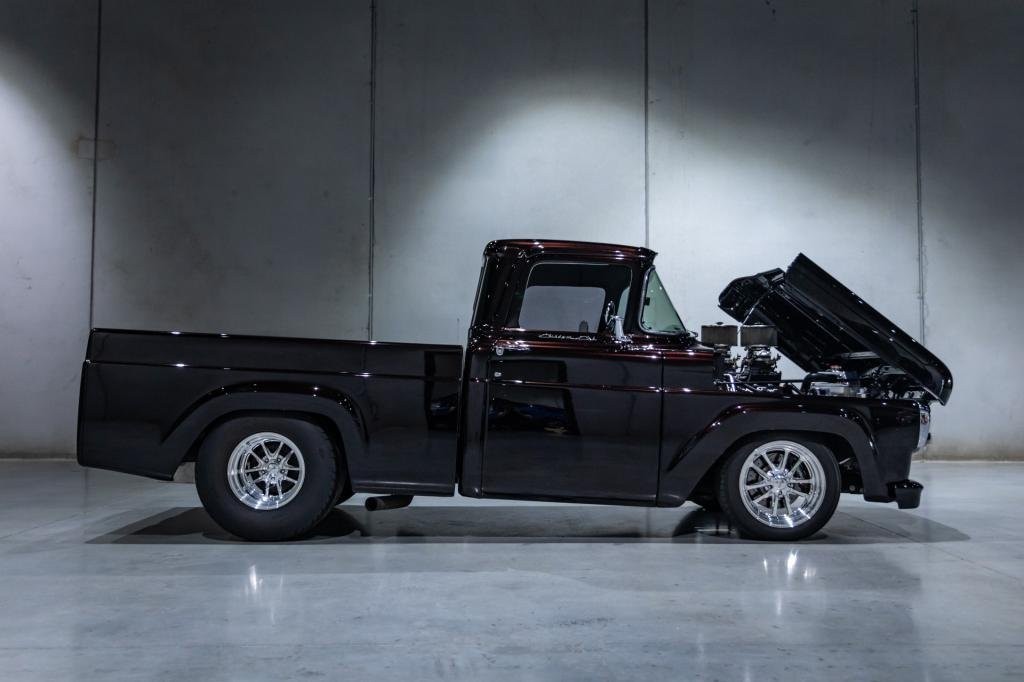 We thank you for taking the time in viewing our absolutely insane "Retro-Mod" Ford F100 Custom Pick Up and if you are brave enough to make a genuine inquiry please contact us at your earliest convenience to speak to one of our friendly staff. We are a family-owned and operated business specializing in classic/collectible/interesting cars with over 130 years of collective motor industry experience at the highest levels.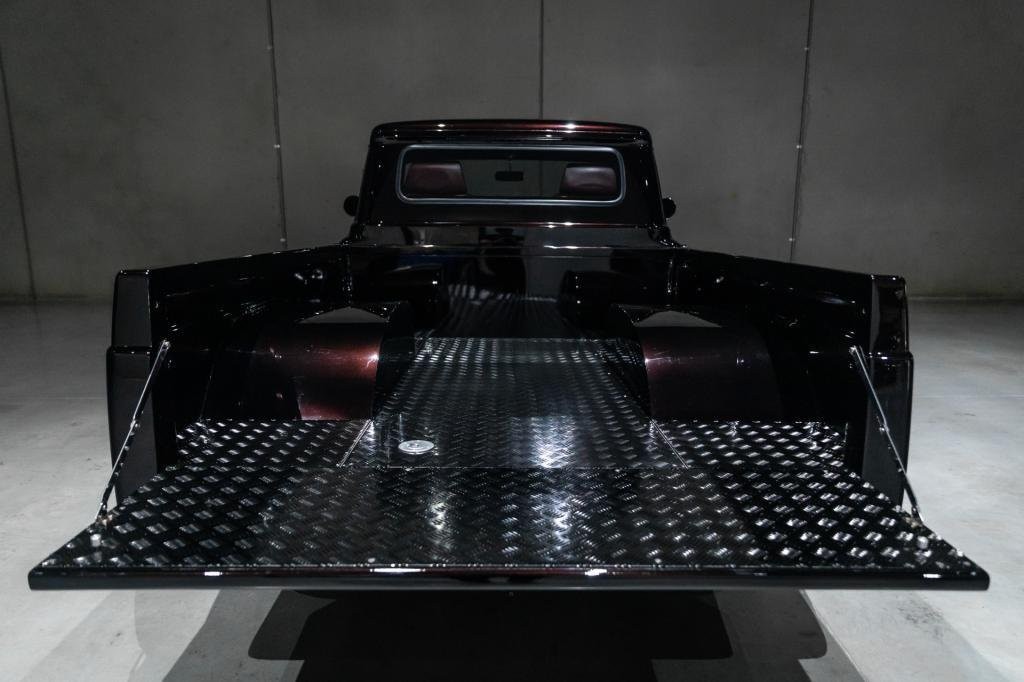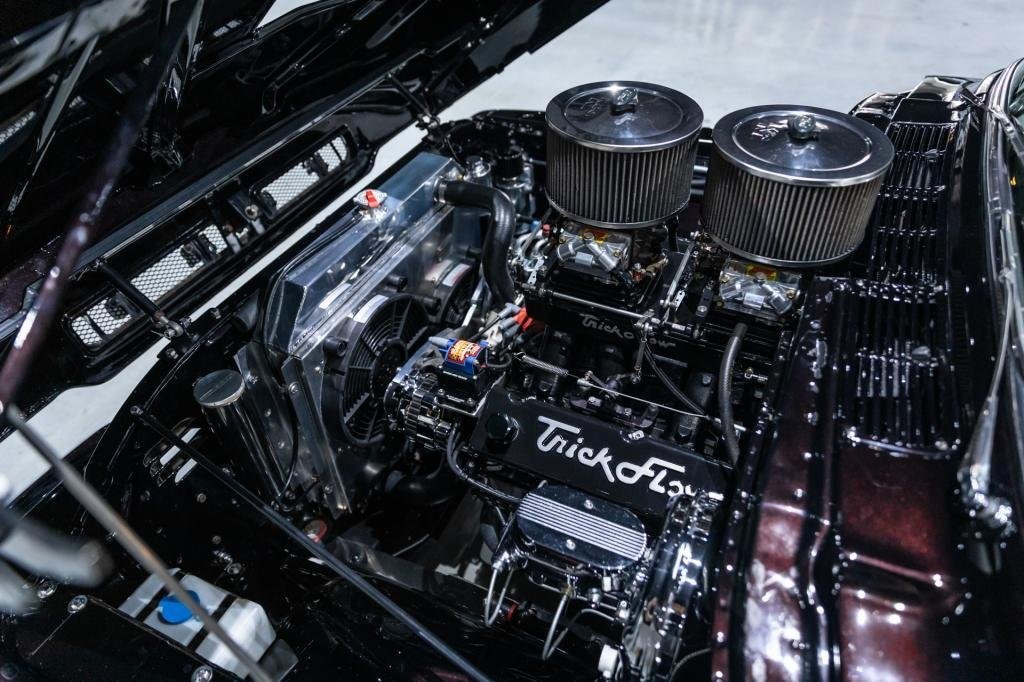 We would be honored to assist and help you further or if there is something special you are looking for please just ask us we may have it coming!.
We Are..........Passion Driven.
Source: classicdriver