Well-known member
Staff member
administrator
Registered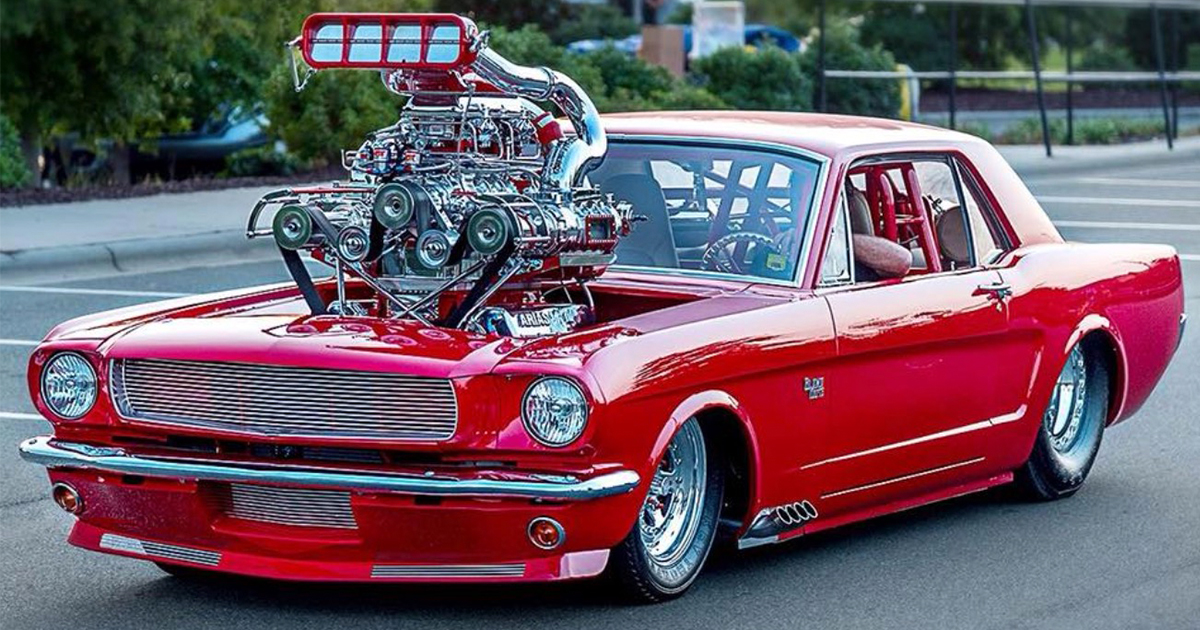 Is this a "Three strikes and you're out" or "The third time's the charm" scenario? Meet Trifecta, a 1965 Mustang that flexes three superchargers in the name of overkill. The towering engine is the brainchild of collector Brad Gray who calls his stable of custom cars Blown Mafia.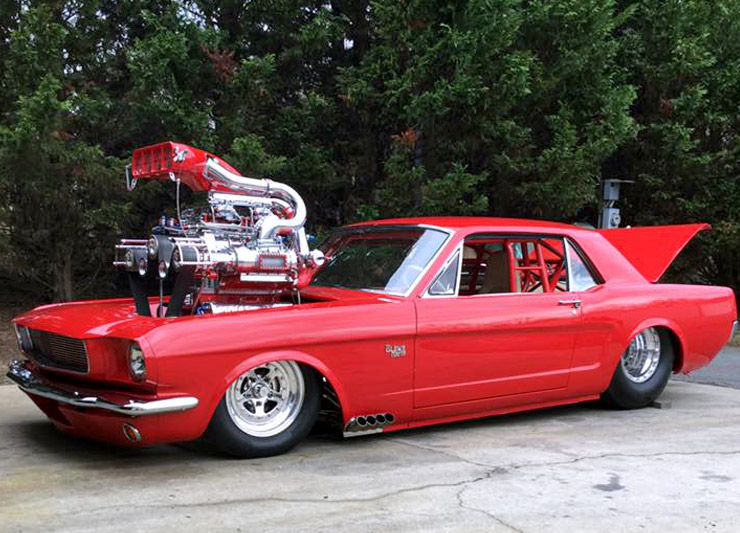 Is it too over the top or are you in love? We came across this beast at engineswapdepot.com and the Blown Mafia Facebook page. It made quite a splash at the recent 2018 Summit Racing Equipment Motorama in Atlanta. The Blue Oval is motivated by a 7.0-liter, 427 cubic-inch LSx V8 with three Weiand blowers belted in. A large 8-71 sits atop the intake and it's flanked by smaller Weiand 174 units. The V8 sports Arias hemi heads, an Arias intake manifold, and a pair of four-barrel carburetors. When the boost runs dry Brad can zap a 250-shot NOS nitrous system to life. A Dedenbear Powerglide two-speed automatic transmission and a Ford 9-inch rear end with 4.88 gearing puts the power down.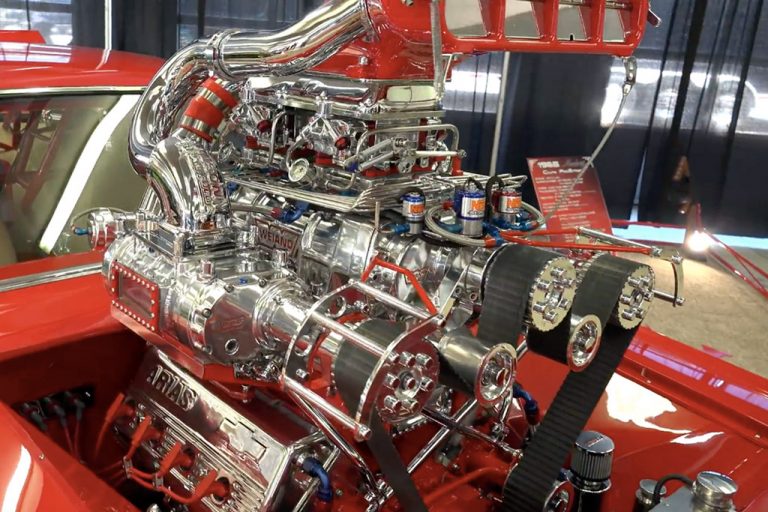 This isn't Brad's first rodeo… he has a first-gen Camaro with the same triple-threat treatment. Zikes!