Well-known member
Staff member
administrator
Registered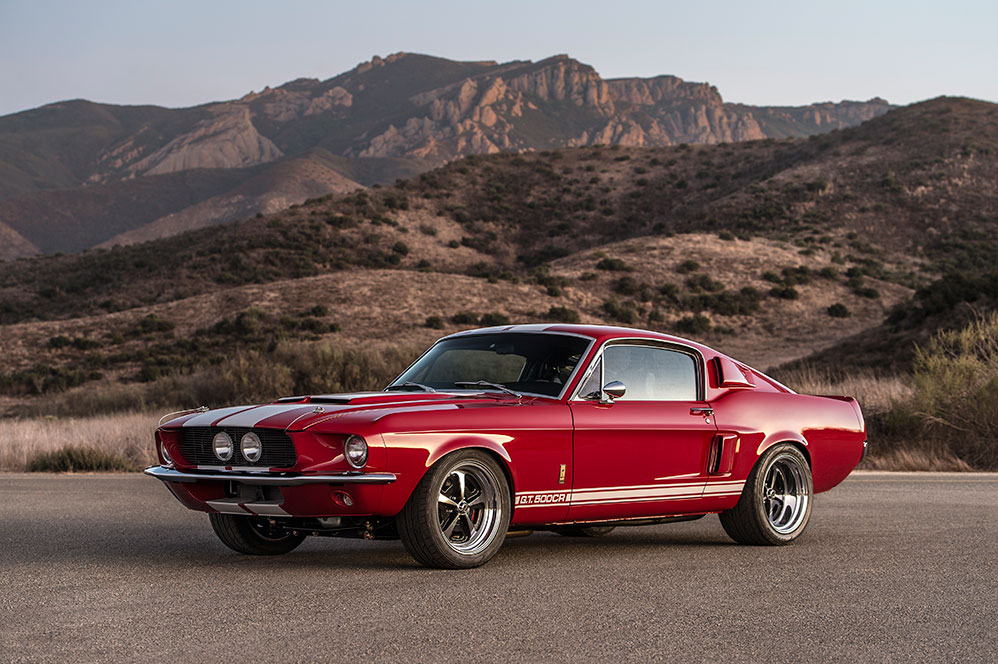 The new Classic G.T.500CR offers the great aesthetics of the sought after 1967 G.T.500 with the modern amenities. Please read below for more information.
Built in our Oklahoma facility, the Shelby Classic GT500CR offers remarkable performance along with the classic style and feel of the original Shelby GT500. The car that leaves our facility is the ultimate Mustang in both design and performance.
Modern features include authentic Shelby Performance Parts, rack and pinion steering, race inspired coil over suspension, oversized disc brakes, and more. We start with an original 1967 or 1968 Mustang Fastback and perform a complete restoration including media blasting, sheet metal replacement, and show winning paint and body.