Well-known member
Staff member
administrator
Registered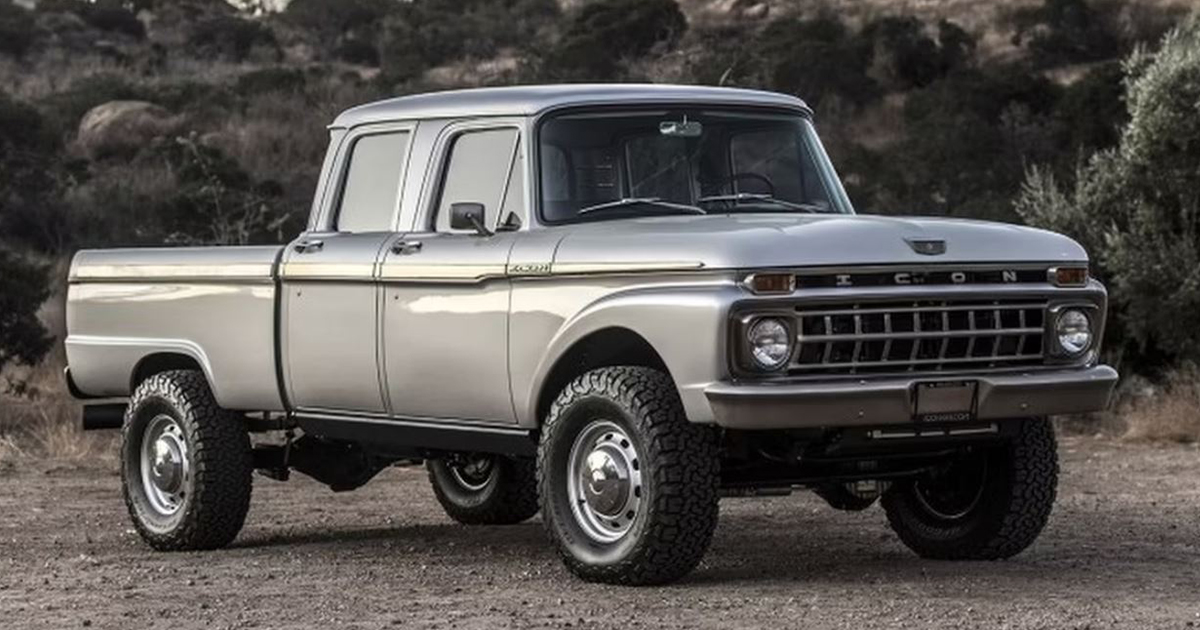 While Ford has been praised for its innovative production methods and vehicles, it is not until fairly recently that its utility vehicles became more mainstream. Thanks to the large number of truck fans nationwide, numerous dilapidated trucks were given a second life.
Here are some of the coolest modified classic Ford trucks ever.
10/10 Ultimate Classic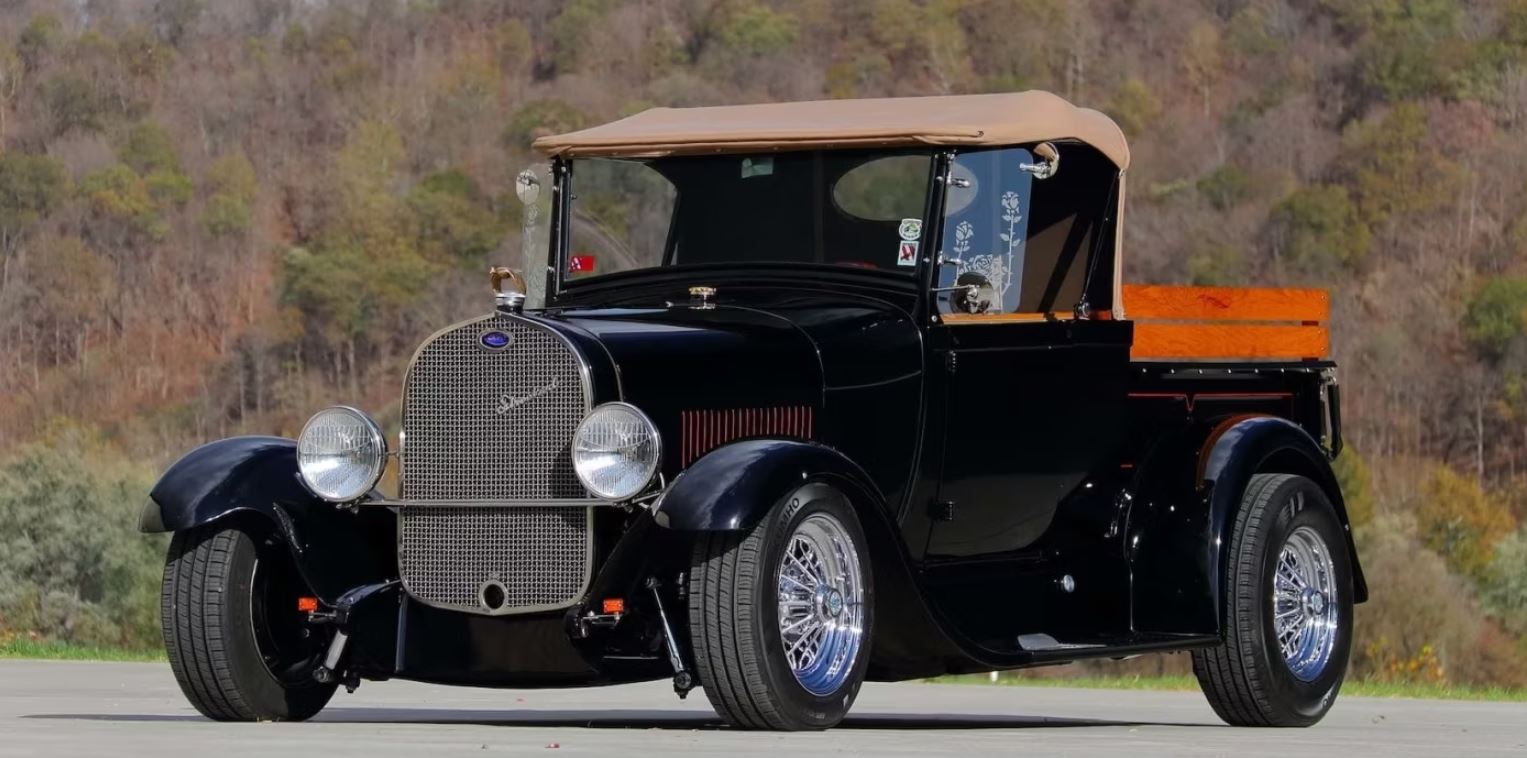 From the late 1920s, gearheads looking for a serious adrenaline rush started swapping engines from newer cars into older cars. In an effort to perform well on and off the strip, these cars were built to produce as much power as possible. The hot rod is a true American staple that never fails to turn heads.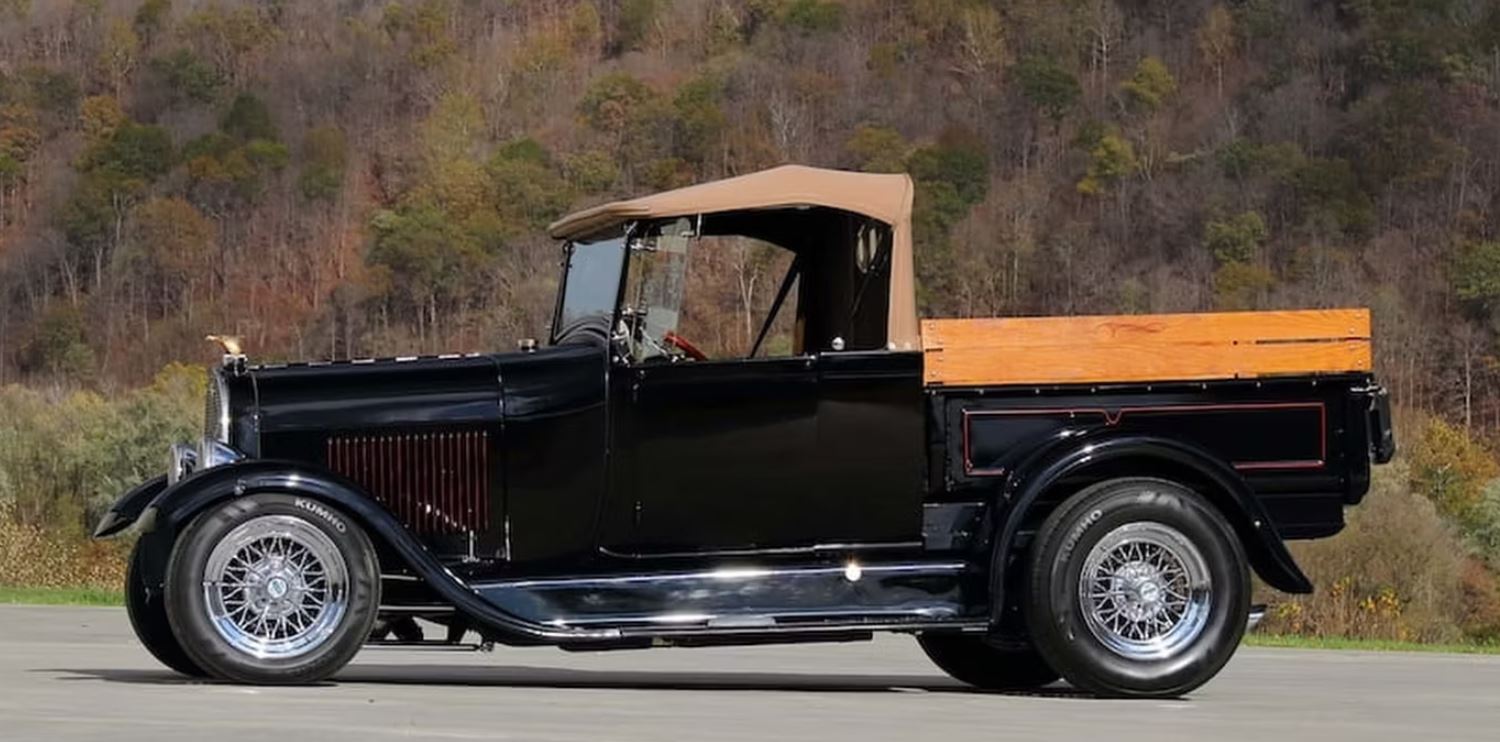 This super classic Ford pickup should be among the coolest hot rods petrol heads have ever seen. Though is it not equipped with a supercharged Coyote V8, it can still provide its drivers with a very pleasant driving experience. Underneath the hood sits a 351 ci Windsor V8 combined with a four-speed automatic transmission.
9/10 Taylor Swift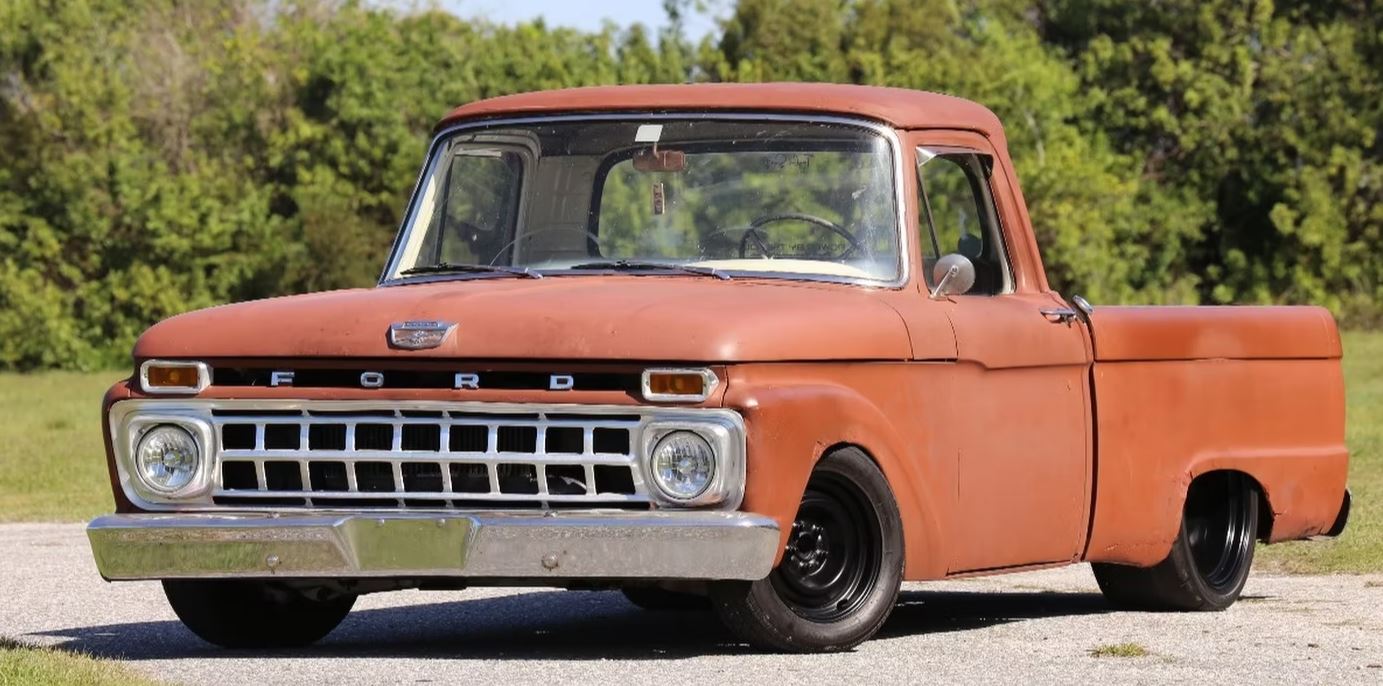 The 1960s were one of the most important decades for the domestic automotive industry. While American carmakers were timidly releasing powerful and sporty cars on the market during the 1950s, the 1960s saw a complete change of direction. Big block V8s producing over 300 hp was the name of the game. The trend did not really affect the truck scene.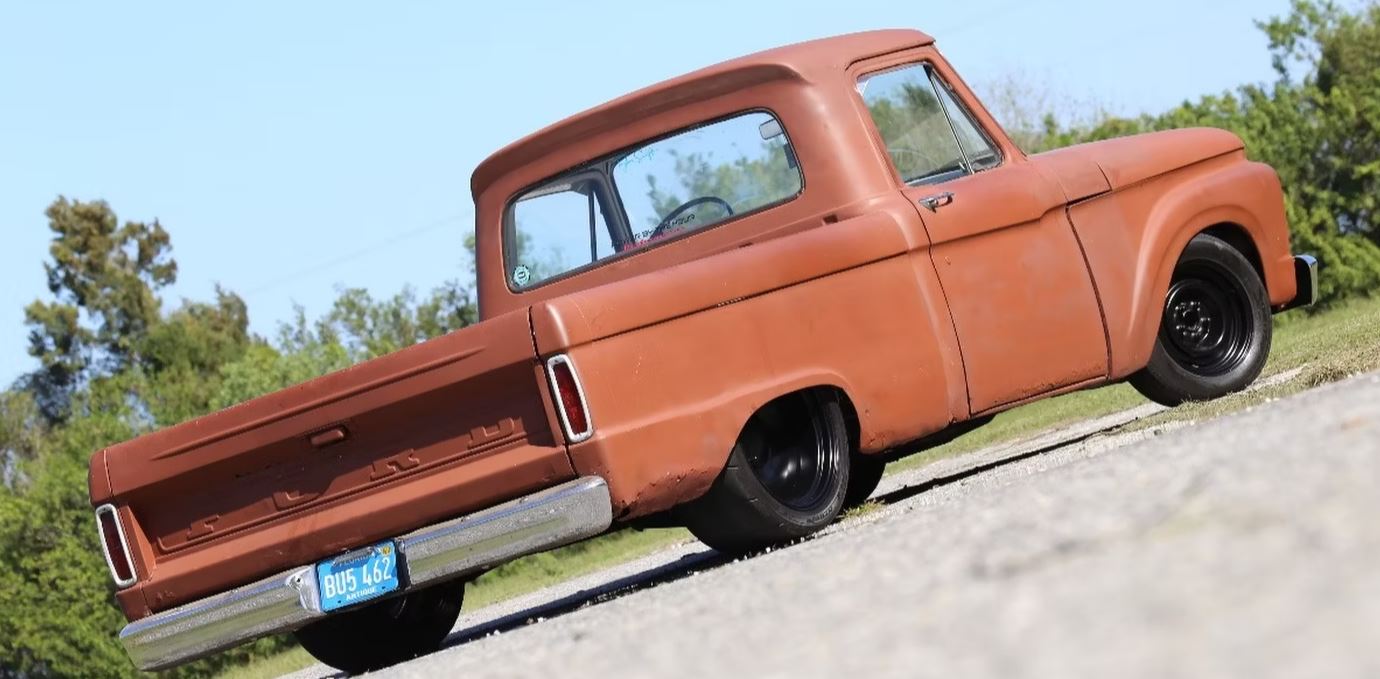 For some reason, this '63 Ford F-100 is dubbed Taylor Swift. The reason behind this is unclear. However, this rust-colored classic truck is fitted with a modified Coyote engine that allegedly produces 600 hp. The power is transferred to the wheels thanks to a Tremec six-speed transmission and a dual-disk clutch.
8/10 Purple Smoke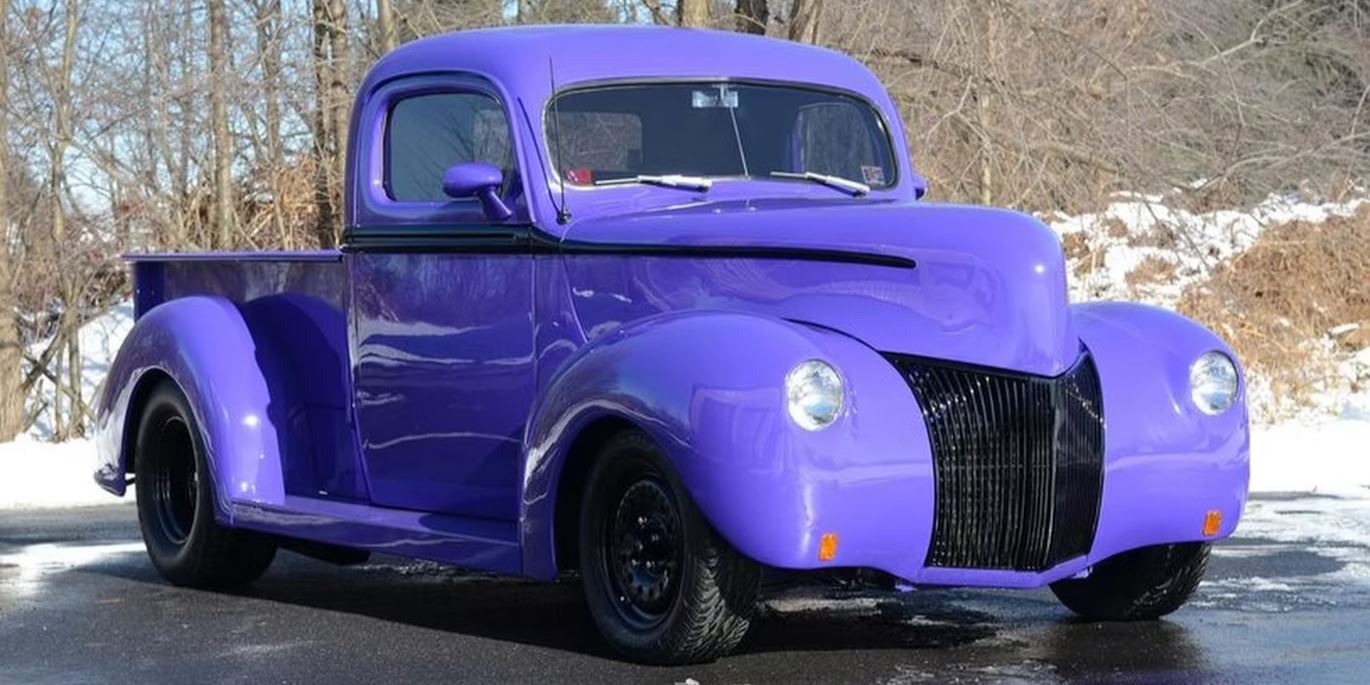 When looking at some trucks made by Ford in the 1940s and 1950s, it is fair to say that the only thing missing was the technology available today. These classic trucks were often powered by engines that would allow them to haul stuff from point A to point B, they certainly weren't built to run nine seconds on the quarter-mile. Things sure have changed a lot.
Purple may not be the go-to color for a restomod project, but it is flashy. It is practically impossible not to have people breaking their necks. The information relating to this truck is quite limited. That being said, the powerplant is a 383 ci stroker V8. It is unclear how much this classic truck would go for, but it may cost as much as a mid-range German car.
7/10 Subtle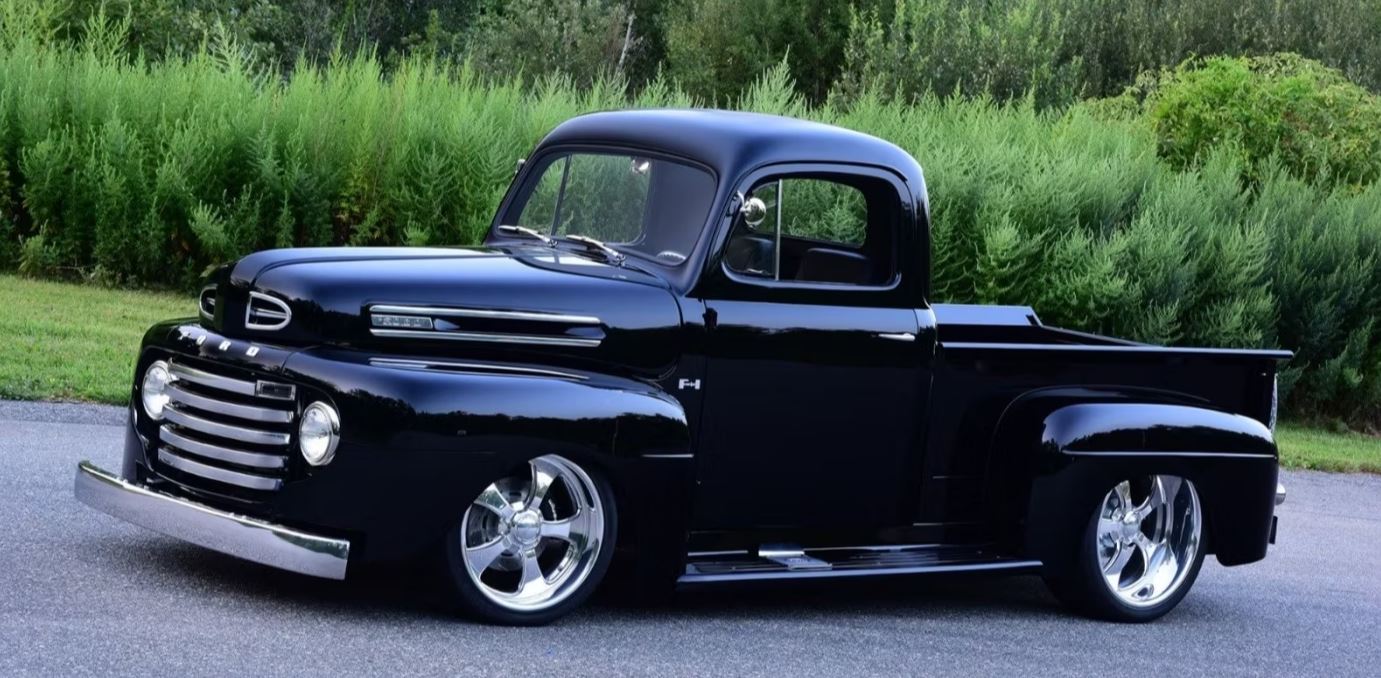 Over the last five years, the Ford F1 became extremely popular. Thanks to crazy companies such as Hoonigan, or YouTube channels such as AutotopiaLA, these once worthless trucks started attracting a large number of tuners with insane ideas in mind.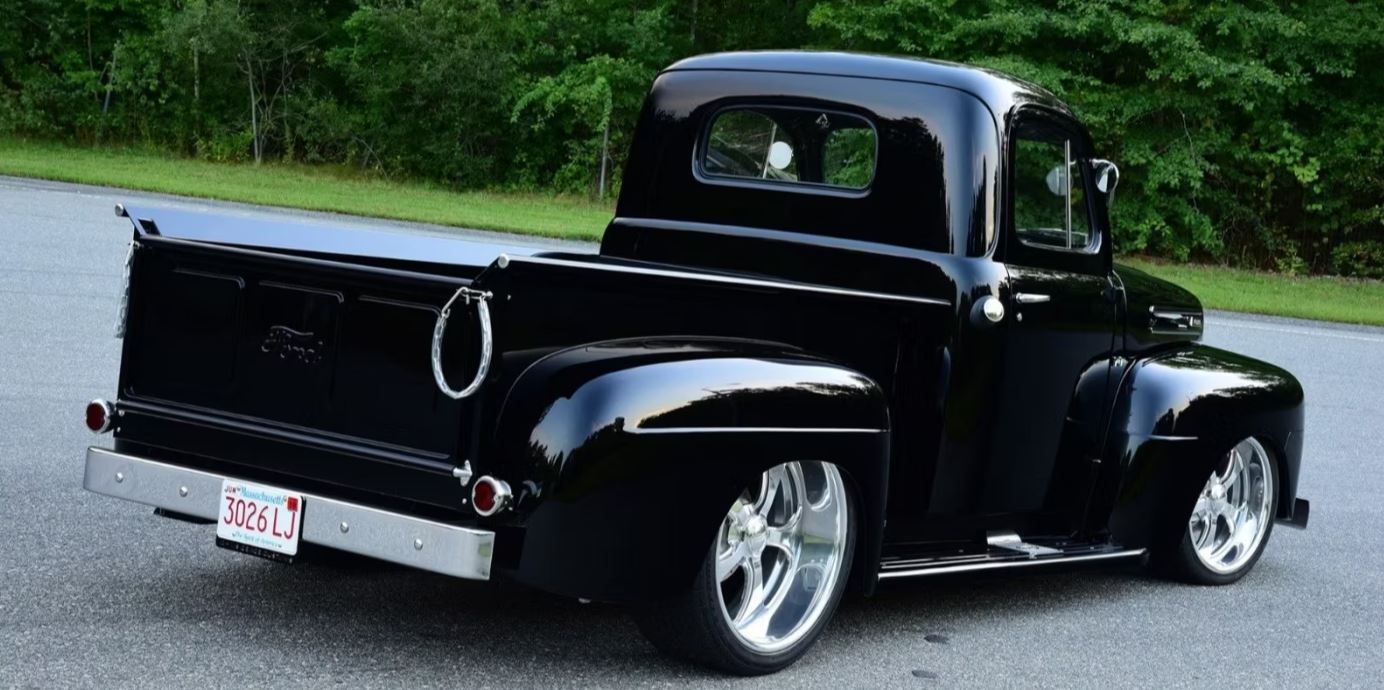 Any classic truck fan would drive this type of insane classic truck restomods over modern pickups any day. Unlike most restomod projects, the owner of this F1 went ahead with a turbo-diesel Cummins 4BT engine. Granted the engine was built, it must produce a decent amount of power and smoke.
6/10 Bagged Tourer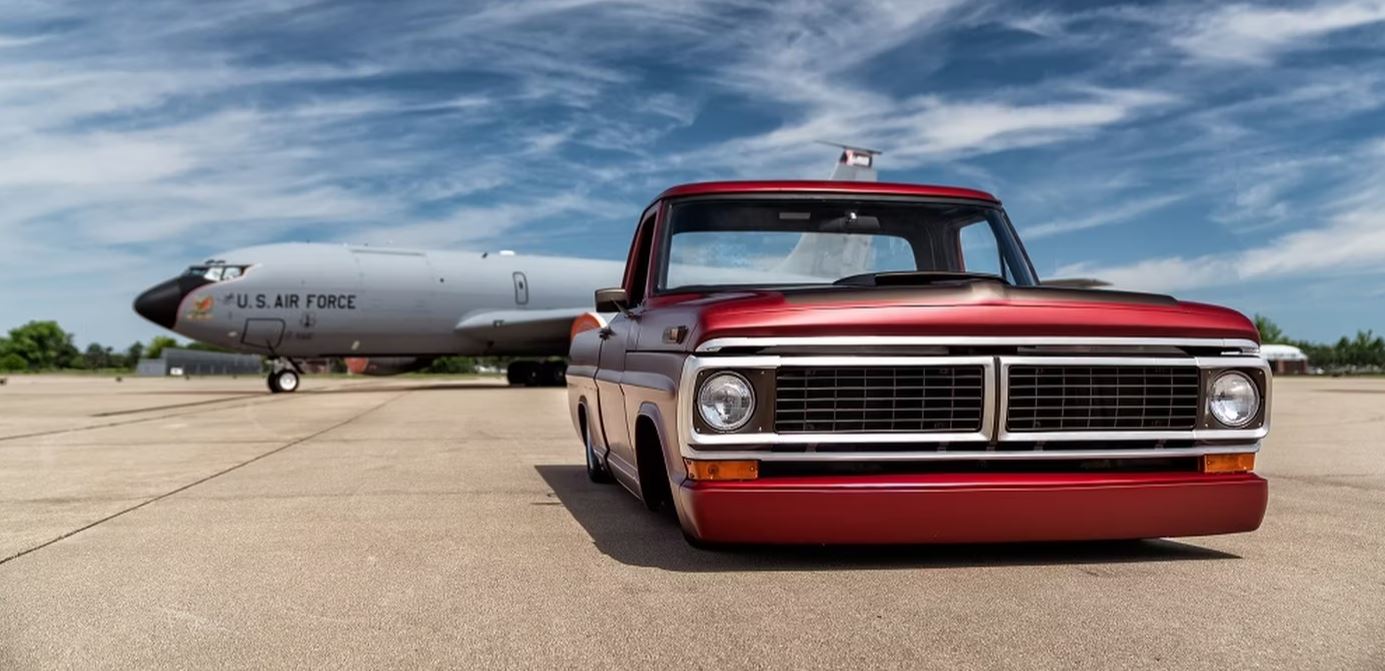 The early 1970s were great. Most vehicles came equipped with engines powerful enough to beat German carmakers at their own game. As far as trucks are concerned, their power was increased, but nothing comparable to the muscle cars available on the market during that era.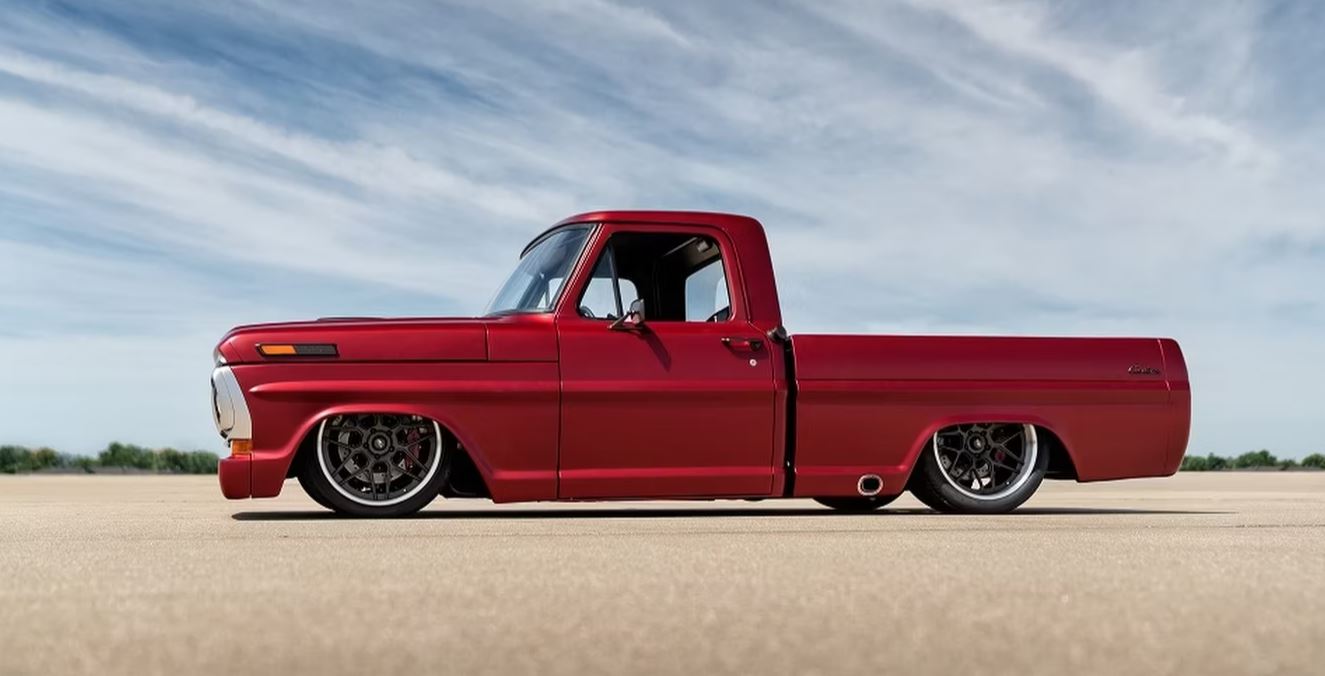 Built by Classic Car Studio, this '70 Ford F-100 went from being a farm truck to becoming a tire-shredding machine. A John Kaase Boss 9 520 ci V8 is nestled in the engine bay. The huge powerplant develops 730 hp and 700 lb-ft of torque. The power is transferred to the wheels thanks to a Tremec TKO600 with a Centerforce clutch.
5/10 Sleeper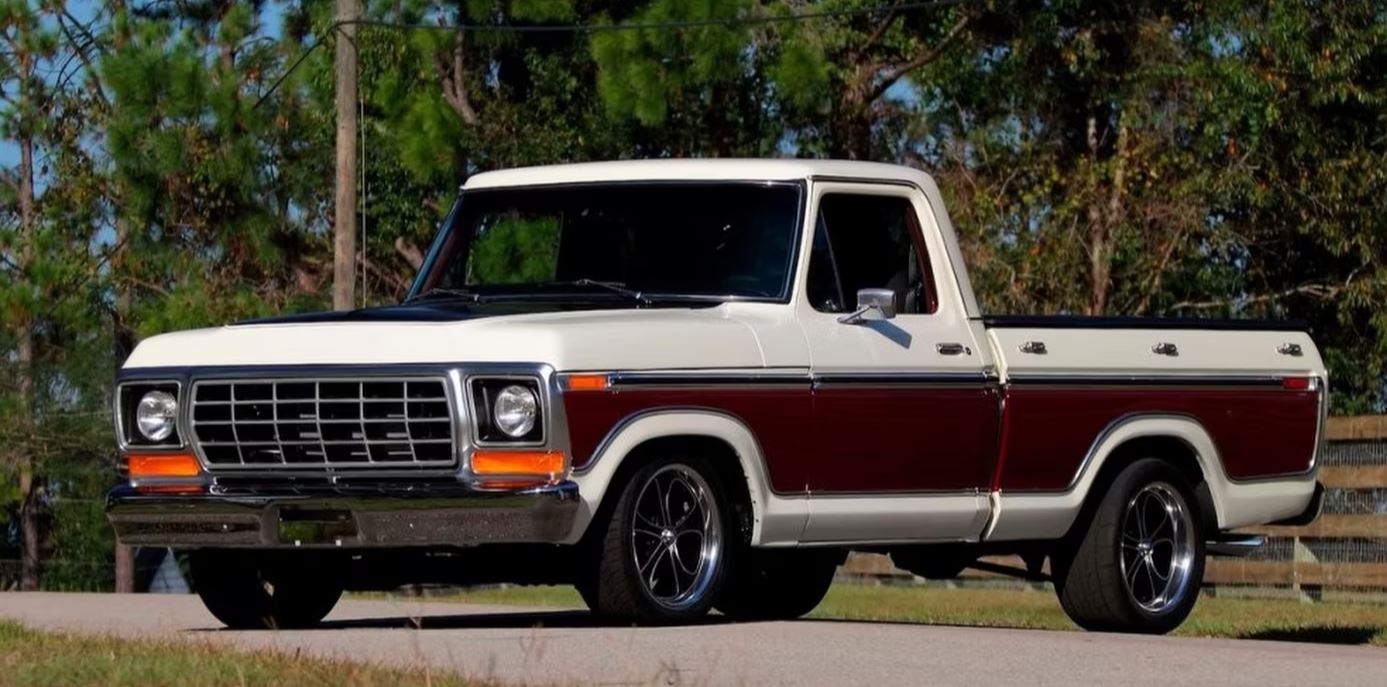 Ford's F-Series has been dominating the truck scene for quite some years. Though Chevy and GMC combined are taking the number one spot, Ford still is one of the most serious domestic truck manufacturers. While newer trucks are awesome, older trucks can be a million times better after they get some much-needed TLC.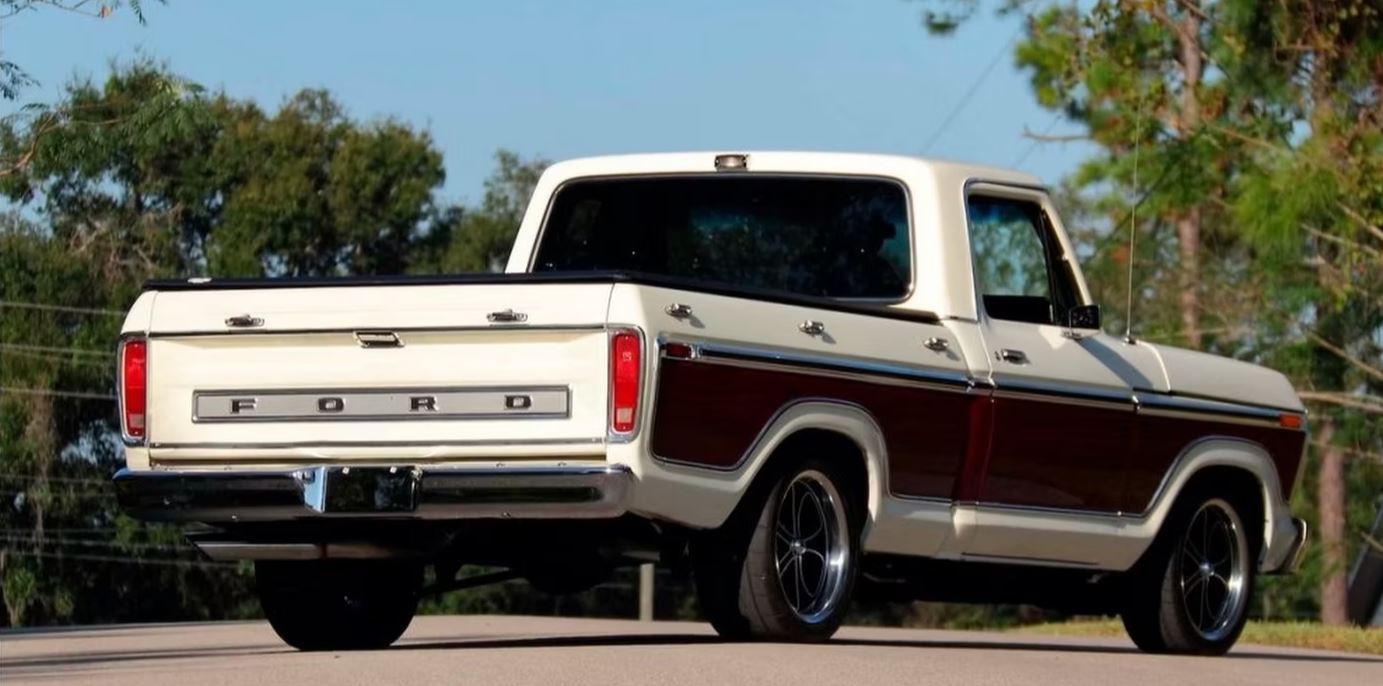 To most motorists, this '78 Ford F-100 is a simple old truck that has been well-kept for the past 40 years or so. Gearheads will see that something is up with this F-100. No, you are not looking at another Coyote-swapped Ford truck. The F-100 inherited a rebuilt '69 428 Cobra Jet engine that churns out a whopping 500 hp.
4/10 Coolest Work Truck
To most car fans out there, a restomodded truck must fall into a specific category. As car fans have had the joy of watching the restomod trend grow over time, they have been formatted to put restomod project builds into boxes. Sometimes, the most simple builds can be the most intriguing.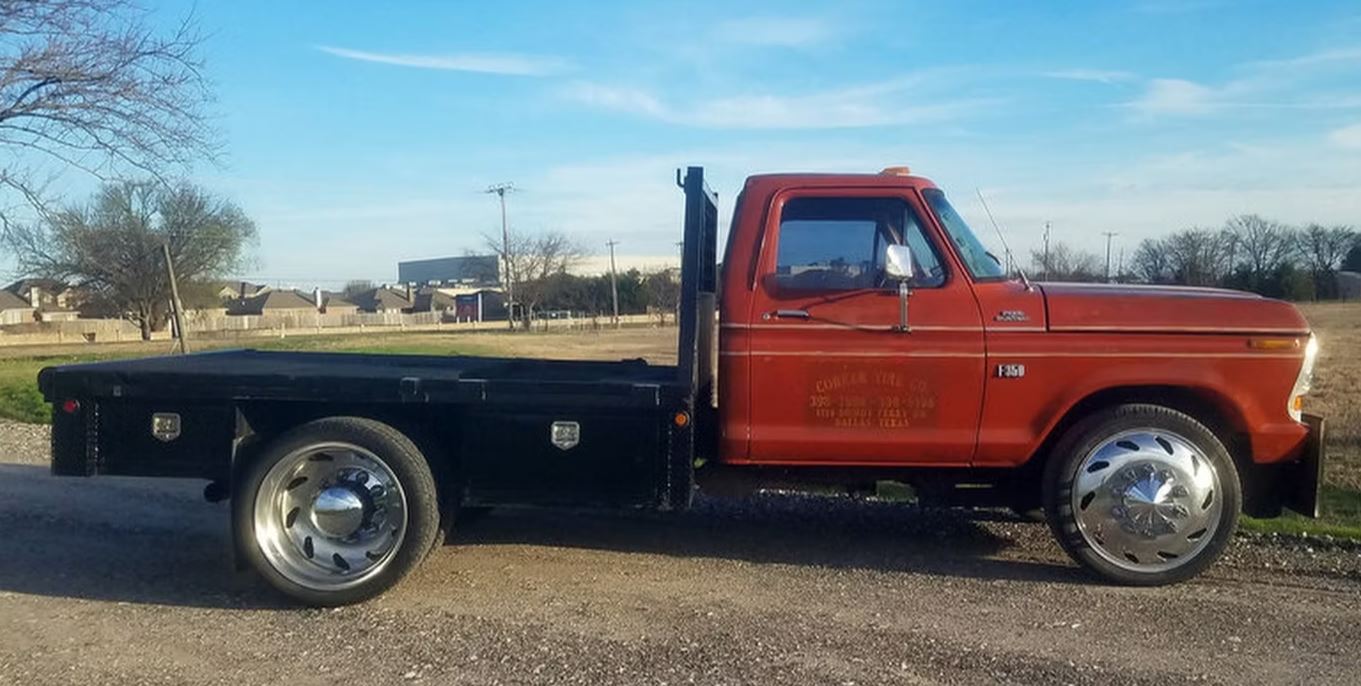 It is not every day that gearheads get to stumble upon a fully-functional work-truck that looks as cool as this '79 Ford F-350. The first thing that truly strikes the eye is the beautiful set of rims. Though the rest of the truck was kept in a very original condition, it is fair to say that whoever owns this truck must have the best-looking work truck in the area.
3/10 Black Widow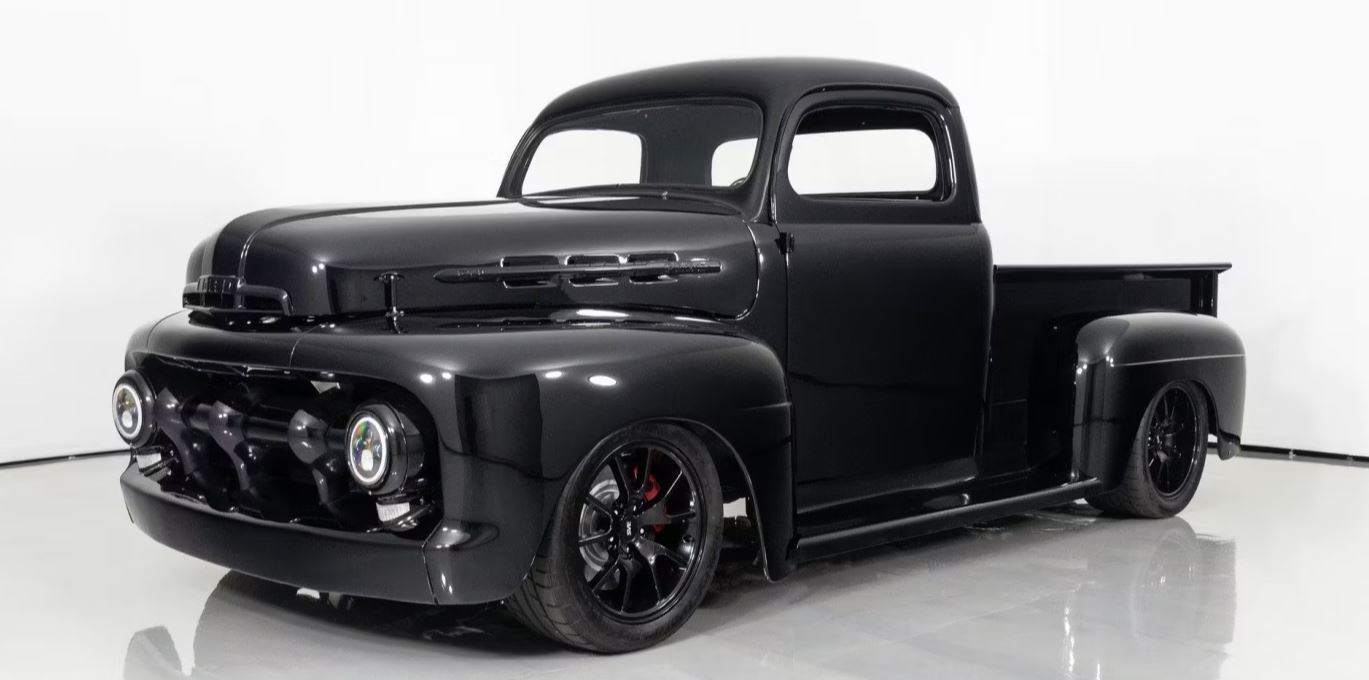 Ford trucks from the 1950s seem to very popular among people wanting to own a modernized classic truck. Though it has something to do with the availability of parts, the Ford F1 is the go-to truck to restomod. This abundance of modified F1s might have a negative impact on the value of the modded F1s in the future, but for now, gearheads still enjoy seeing these sick F1s.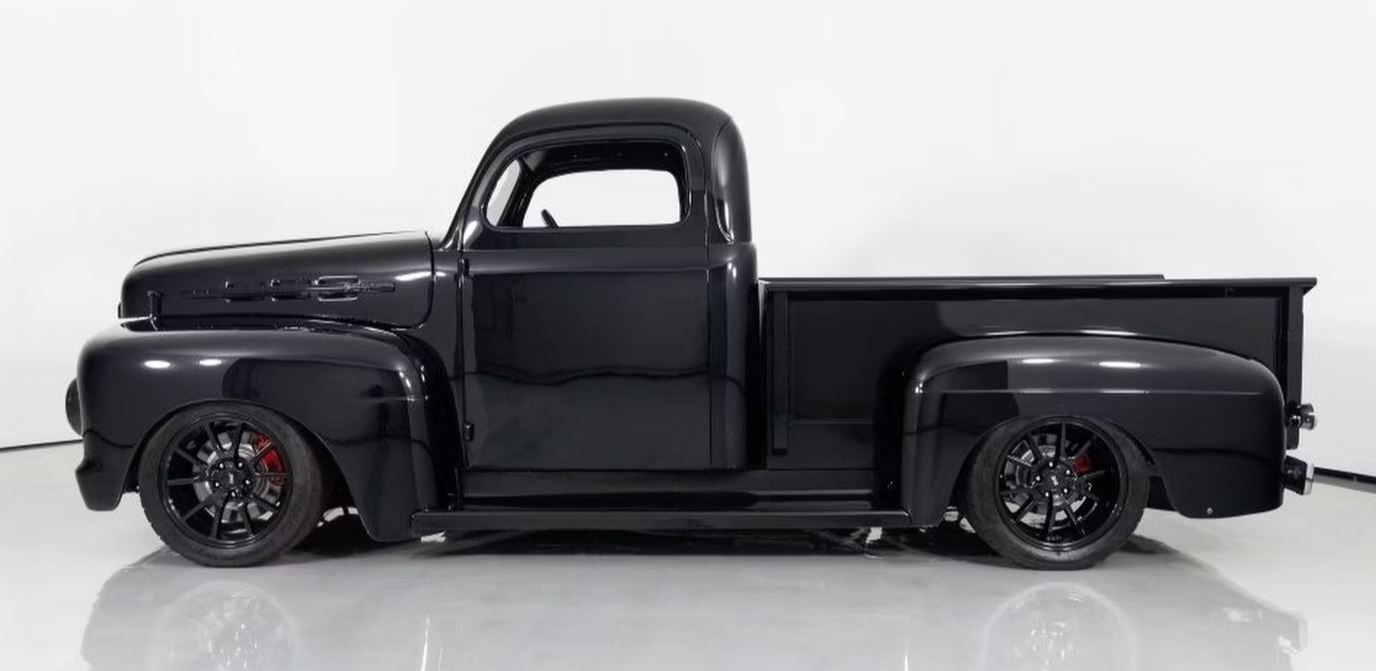 This Ford F1 required over 1,000 hours of work. As the truck must have been bone stock when it was first acquired, fitting a supercharged 4.6L DOHC V8 from a 2003 Cobra Eliminator must have required some serious work. Handling this much power sometimes requires a complete overhaul.
2/10 Reformer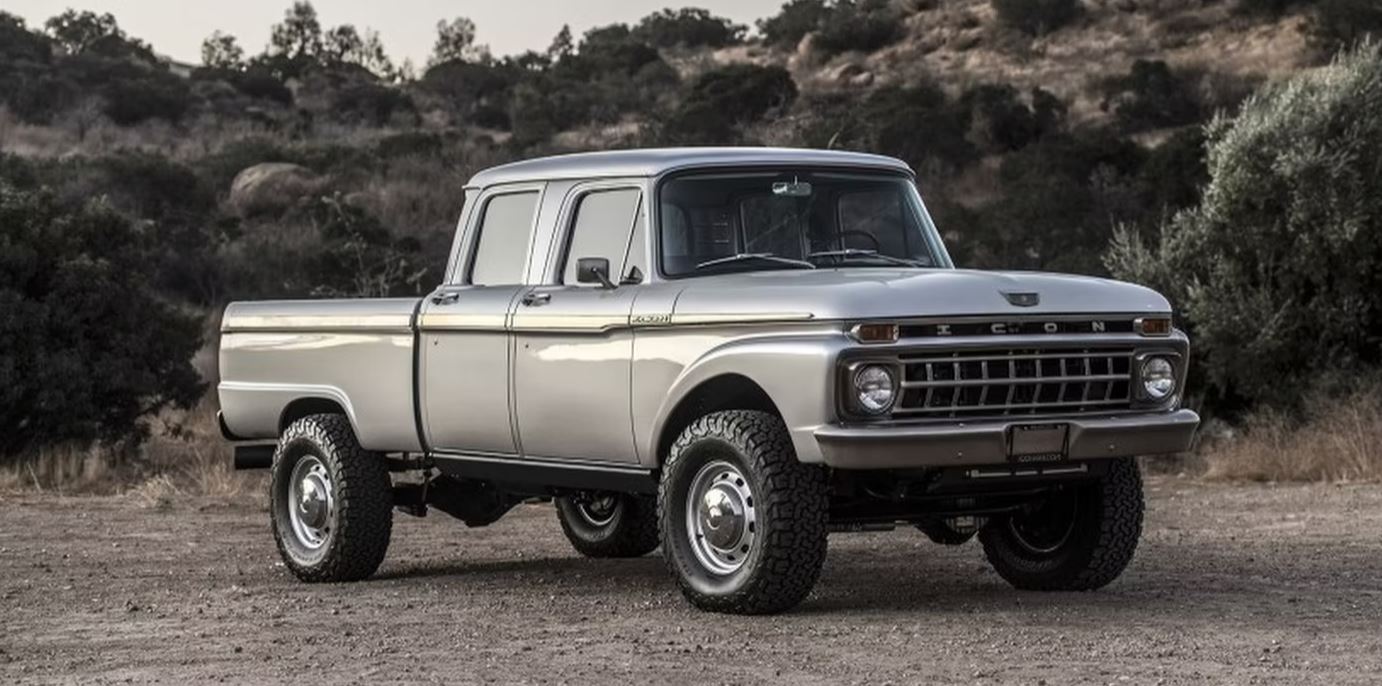 As the restomod trend truly became popular, companies starting specializing in the field. Companies such as Ringbrothers are well-known in the scene. Their $500,000 AMC Javelin, or the supercharged K5 Blazer showcased at SEMA 2018, helped the company create a name for itself. Icon, a company of similar nature has now reached the same level as Ringbrothers.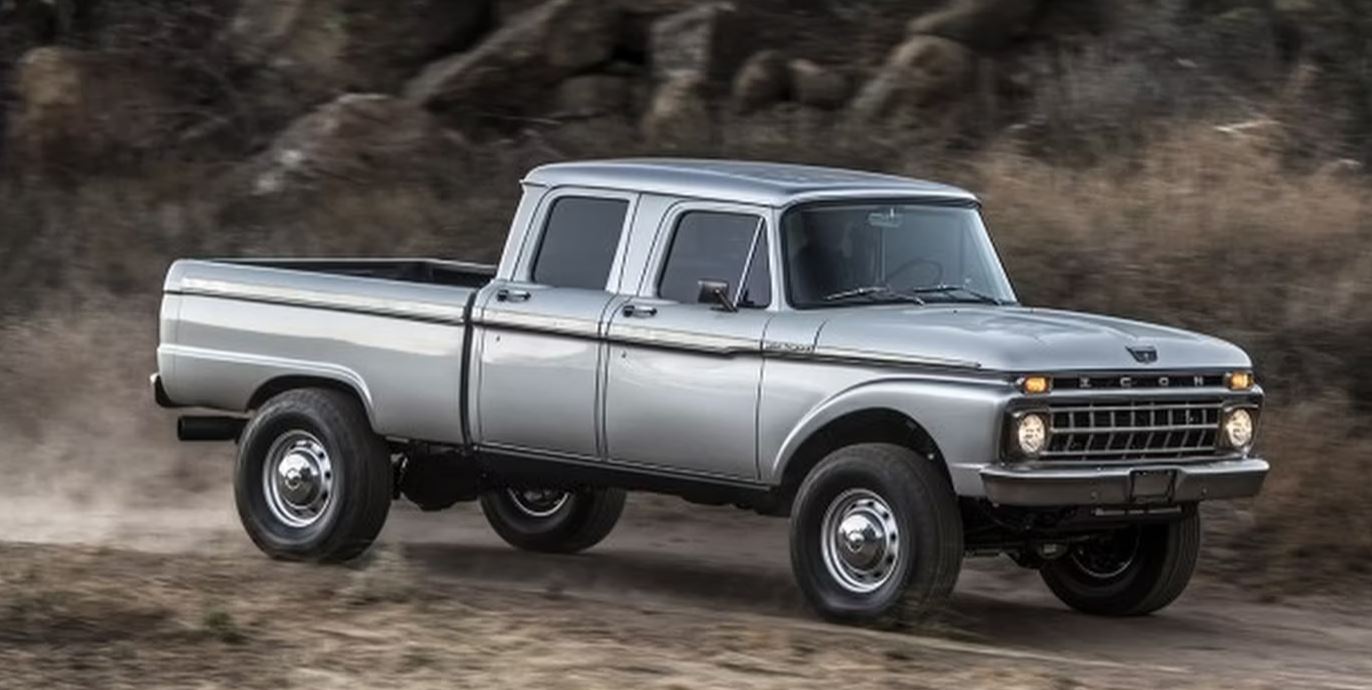 Icon has done amazing work on several classic trucks. This '65 Ford F-250 Reformer is the definition of a perfectly executed restomod project. The interior is as impressive as the exterior. Though the truck looks as if it is in its original condition, it is equipped with a lot of very recent parts. Icon did not go for some of the newer Ford engines. The engine is a 5.4L Cummins turbo diesel unit from a 2006 Dodge Ram 3500.
1/10 Modern-Day Classic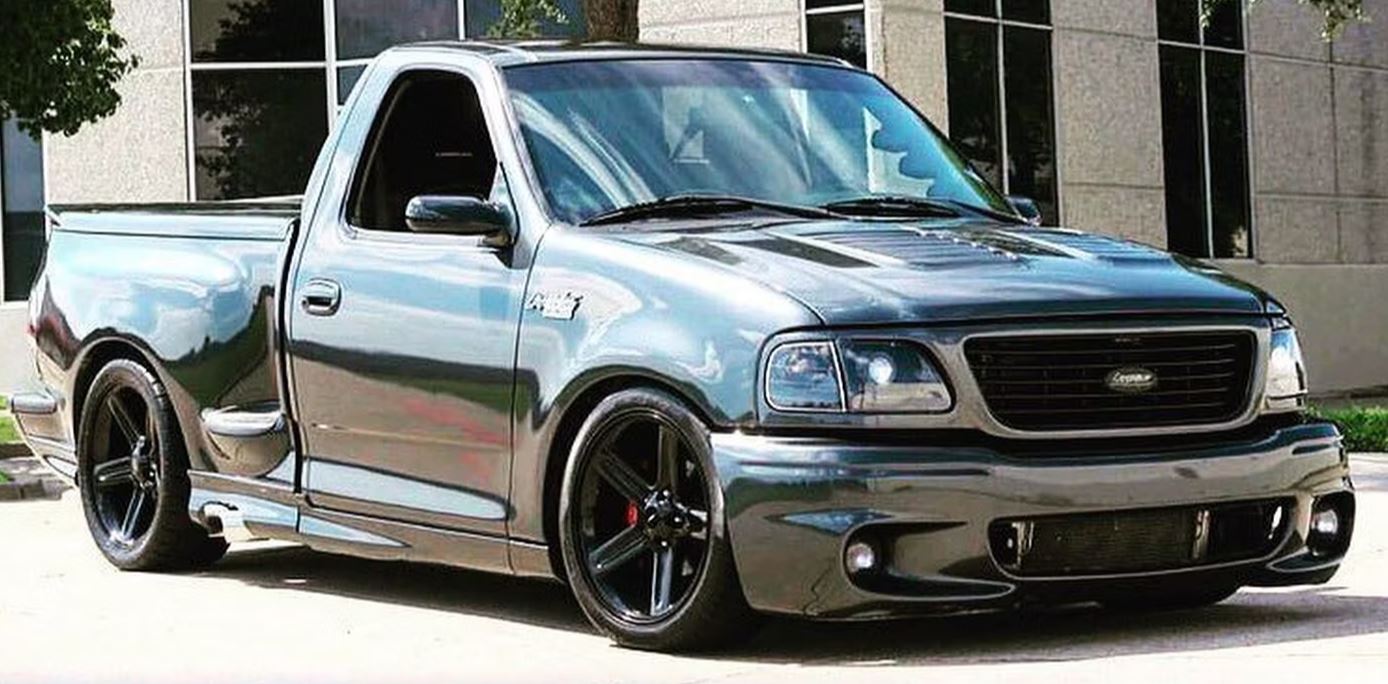 To most gearheads, a classic truck is like good wine that aged gracefully. Following this logic, the 20-year-old Ford SVT F-150 Lightning can be considered a classic truck. As a matter of fact, the Lightning was an instant classic. Unlike the Raptor, the Lightning was a pure muscle truck. A truck made for the tarmac.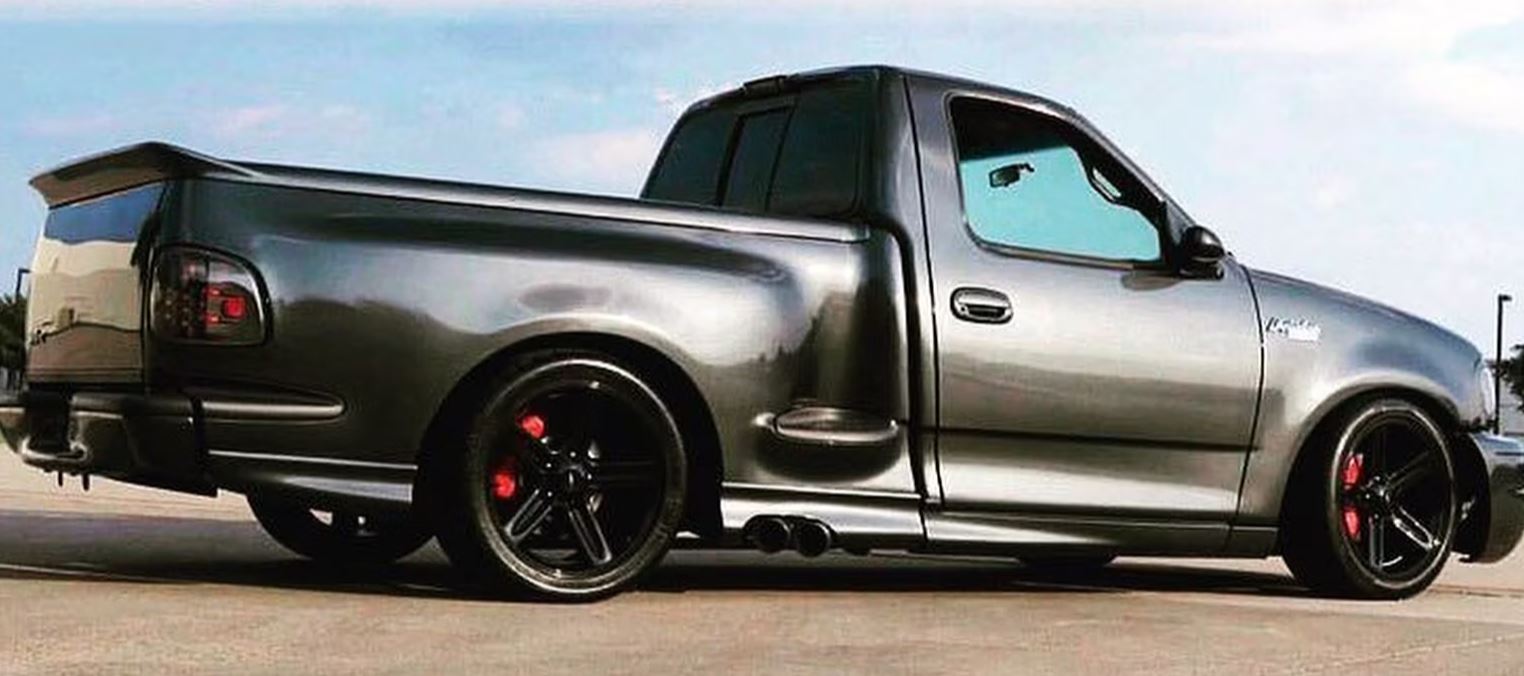 The 2001 Ford SVT F-150 Lightning comes stock with a supercharged 5.4L Triton V8. The unit produces 380 hp at 4,750 rpm and 50 lb-ft of torque at 3,250 rpm. The SVT was by far the best muscle truck in 2001. It is unclear whether this Lightning was given a couple more horses. If one thing is sure is the fact the truck is absolutely stunning.
Source: HotCars