Well-known member
Staff member
administrator
Registered
Peter Manson's restored Poppy Green, 1969, Rainbow of Colors, Super Cobra Jet, Mach 1 fastback was our Attitude of the Week for March 8th, 2008. This amazing Mach 1 was one of 10 ordered by Russ Davis Ford of Covina California to promote his dealership and most likely his racing cars. We actually have its sister on our site. Peter has done extensive research as well as restoration on his car. The Rainbow of Colors was a west coast 1968-69 sales promotion which offered new Mustang owners many sporty upgrades as well as one of 13 special order bright colors. Many of these cars were base models, but a few; like Peter's; were higher end models. New information on Russ Davis shows that this special order may have also been for a Gas Ronda racing promotion since the famous Cobra Jet racer was promoted by Russ Davis.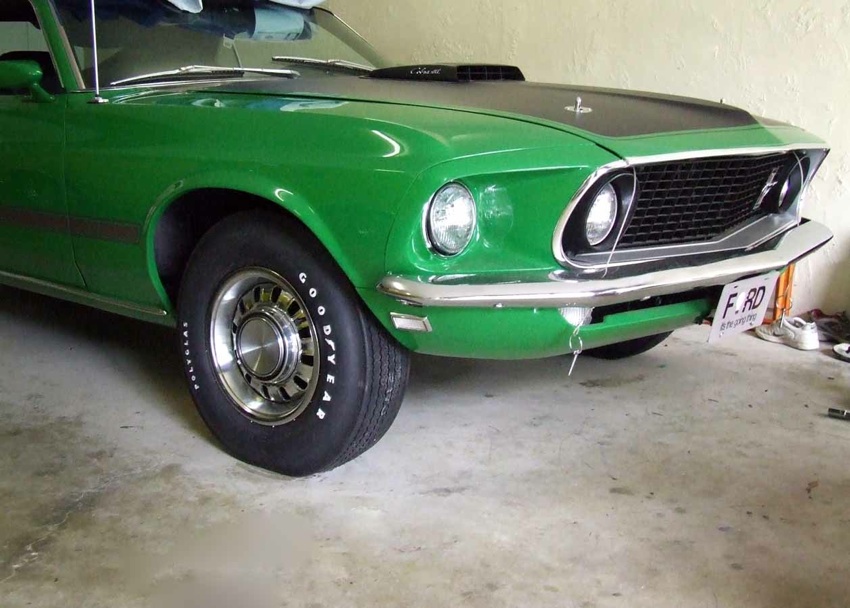 Here is a close-up of the correct wheels for this car. This view also shows off the functional Cobra Jet shaker style hood scoop, hood pins, and grille mounted fog lamps. Peter is probably the second owner of this car, since he found it only a few miles away from the original dealer in California. Peter has also done extensive research on his Poppy Green color WT7034 and the other colors offered in the Rainbow of Colors west coast promotion.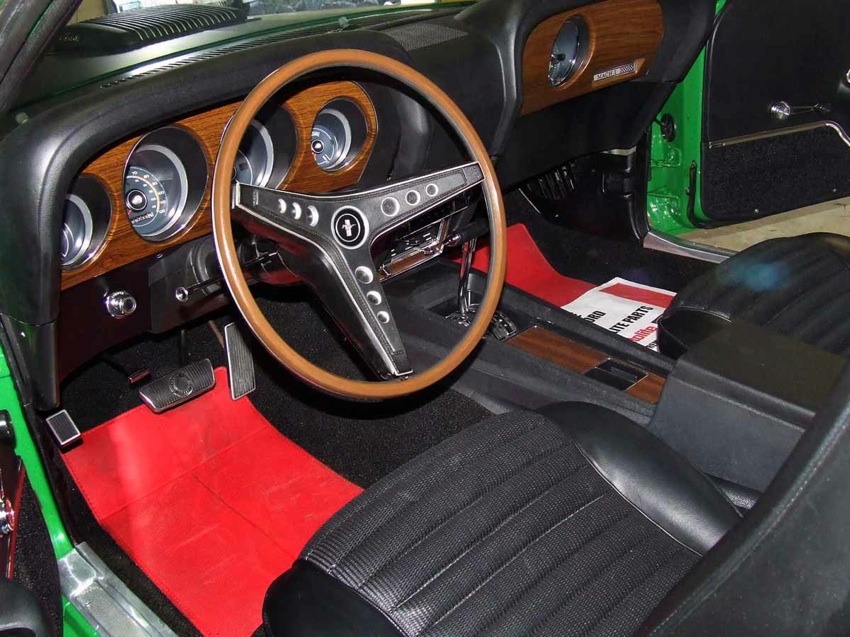 Interior of Peter's 1969 Rainbow of Colors Mach 1 fastback with deluxe interior option consisting of a wood steering wheel, wood grained dash and center console accents, and electric clock.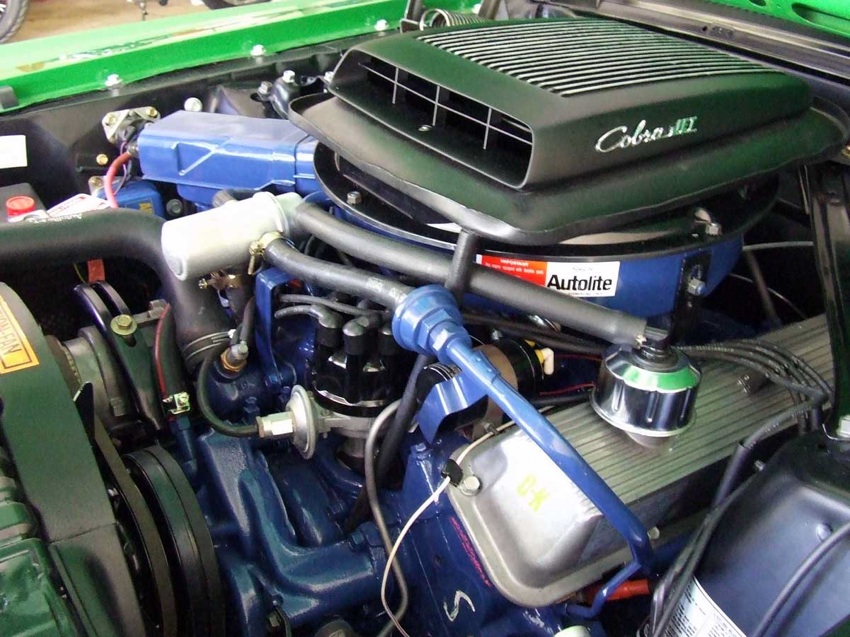 Close-up of the R-code, Super Cobra Jet, 428 cubic inch, 4 barrel, V8 engine originally rated at 335hp (at 5200rpm). This is no ordinary Mustang!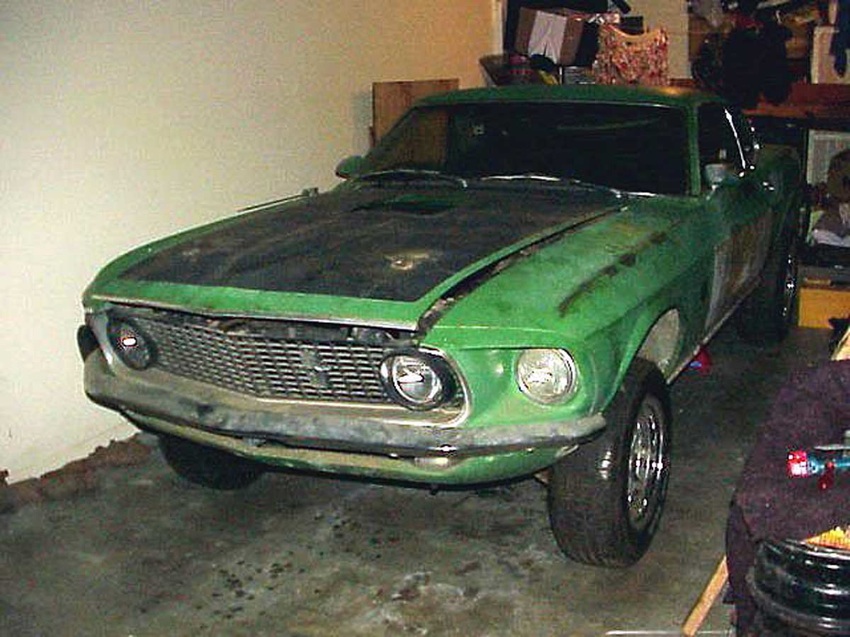 Here is an earlier look at Peter's Poppy Green 1969 Rainbow of Colors Mach 1 fastback. The door data tag for this car reads: 63C fastback sportsroof body style with deluxe interior, blank followed by 5 special paint with blacked out hood, 3AA black clarion knit and vinyl Mach 1 hi-back bucket seats, 10F assembled on the 19th of June, 1969, 71 ordered in the Los Angeles area, 3313 under special order (this number specifically to Russ Davis consisting of 10 Mustangs), S 3.50:1 rear axle ratio, and U automatic transmission. All Rainbow of Colors promotional Mustangs were built in the San Jose plant (R in the VIN), and all as special orders.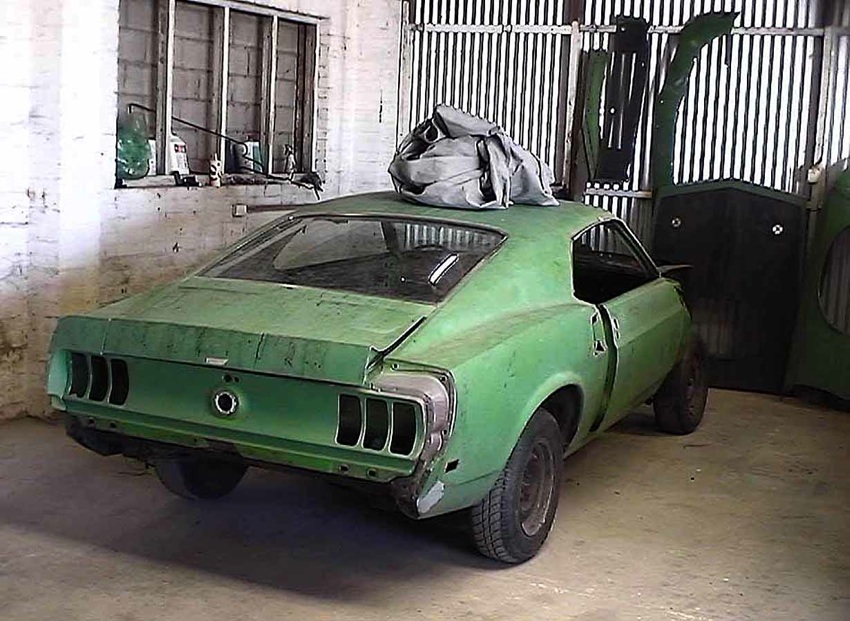 Here is a look during some if the car's initial breakdown. Just a little paint and its done... NOT! Peter has been doing it the right way.