Well-known member
Staff member
administrator
Registered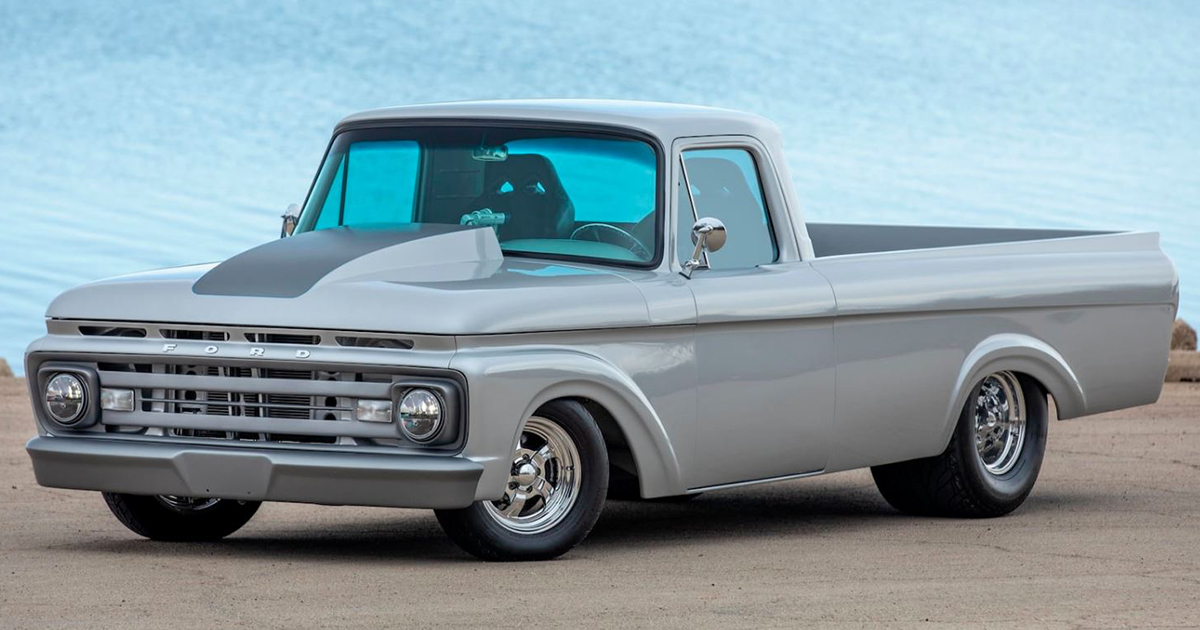 In 1961, Ford introduced a vastly restyled F-Series pickup truck. It was a major departure from the previous generation that provided buyers with a longer, lower and wider design, smoother, more modern styling and an optional unibody. The cab and bed were one piece, the effort signifying strength and solidity that competitors' trucks would lack. Unpopular, it was discontinued toward the end of the 1963 model year, creating a rare, unique moment in pickup history that would later prove popular with collectors and customizers alike. Few trucks have been as extensively addressed as this unibody 1962 Ford F100.
An infinite number of surprises begins with the single-piece body combining the cab and bed as one unit. The paint, fit and finish are exquisite and inspiring to say the least. It's gathered up so well that Ford Motor Company placed it in its booth at the 2012 SEMA Show in Las Vegas, Nevada. An award winner, it was also featured in Truckin' magazine. A 1999 Cobra 4.6L V-8 bored .050 over with a whopping 11.0:1 compression is backed by a 4R75W automatic transmission sending power to the rear wheels by way of a 4-inch aluminum driveshaft. Keeping things in check are Wilwood disc brakes and a RideTech Air Ride suspension, among other hardware that will help maintain a flat, modern driving feel.
A Be Cool radiator keeps engine temperatures reasonable. The front fenders and cowl hood are made of fiberglass, while the tubs and bed are made of genuine carbon fiber. Despite weight-saving measures, this F100 doesn't lose anything by way of creature comforts, style or exclusivity. Finished in Mercedes-Benz Silver paint by DuPont, details abound such as the dark charcoal grille, bumper and hood center, the pinstriping hand-applied by Blaine-O, and the aluminum bed strips by Billet Specialties.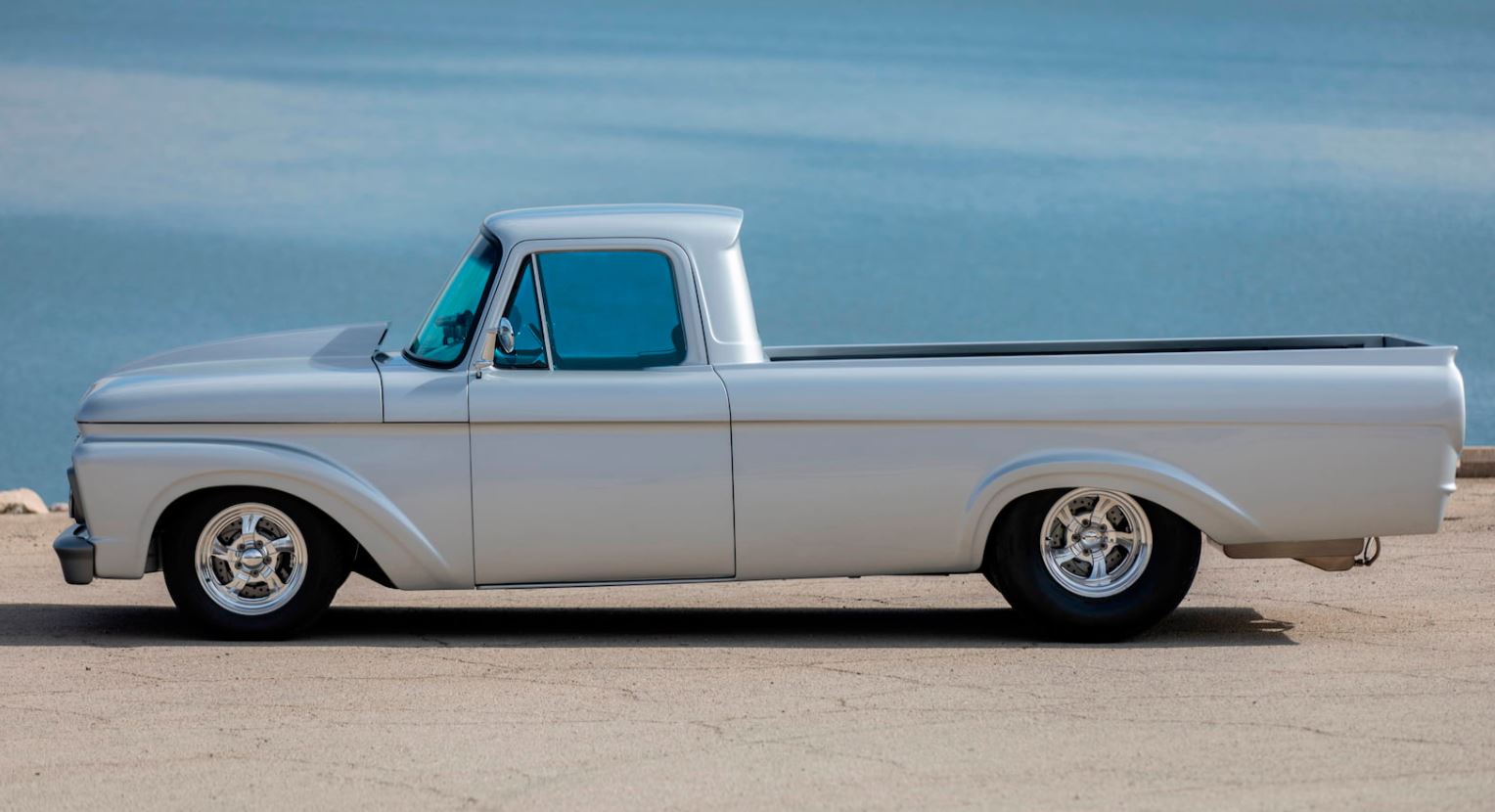 Inside, passengers will love the Black leather upholstery, bucket seats, custom center console with carbon fiber accents that match the carbon fiber instrument housing, Precision Performance Products ratchet shifter, tilt steering column and many other nuances that set this truck above and beyond others. It's even got remote entry door locks. Rolling on Billet Specialties wheels, it's a great testament to custom trucks everywhere, even if it is an absolute one of a kind.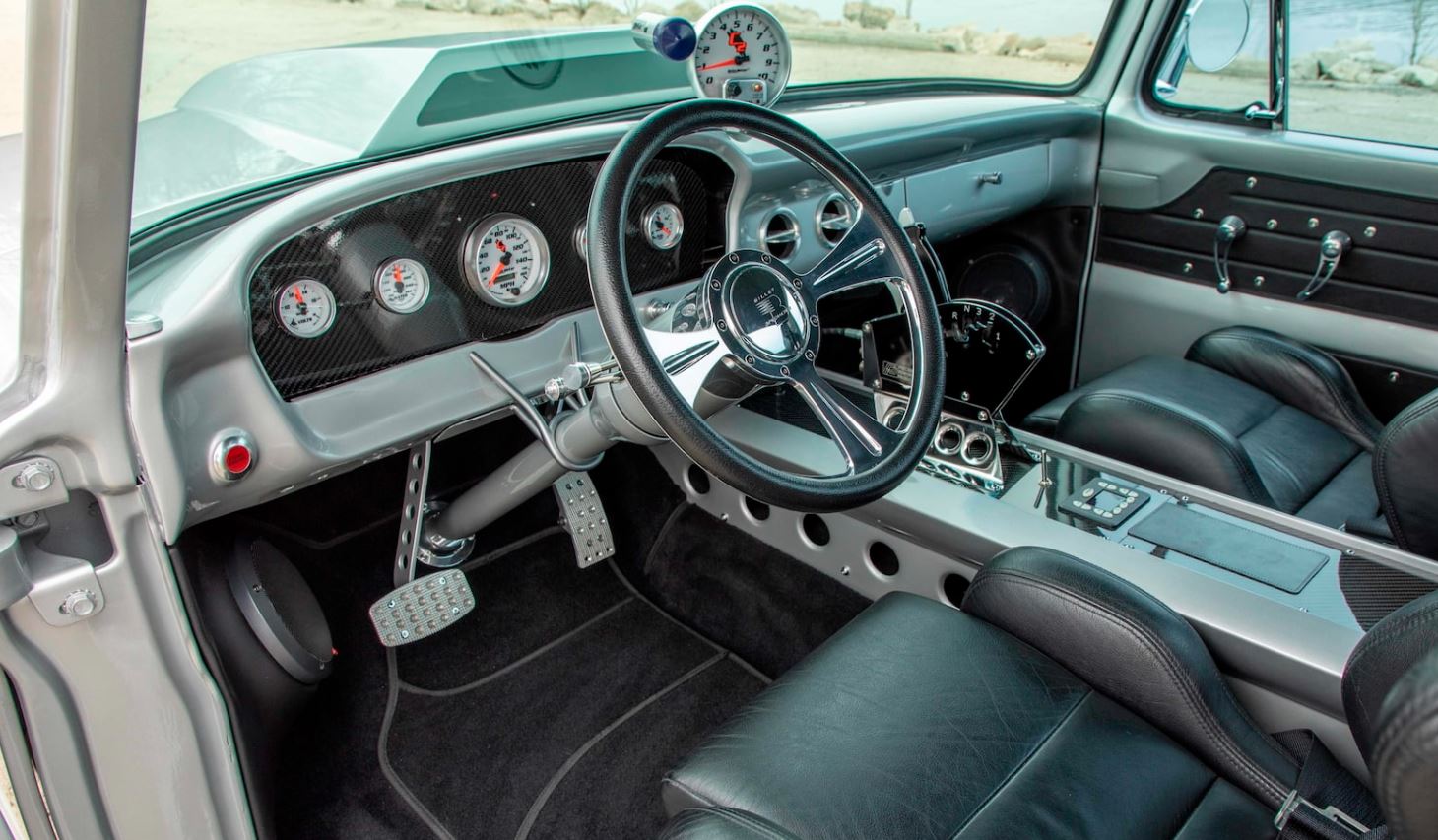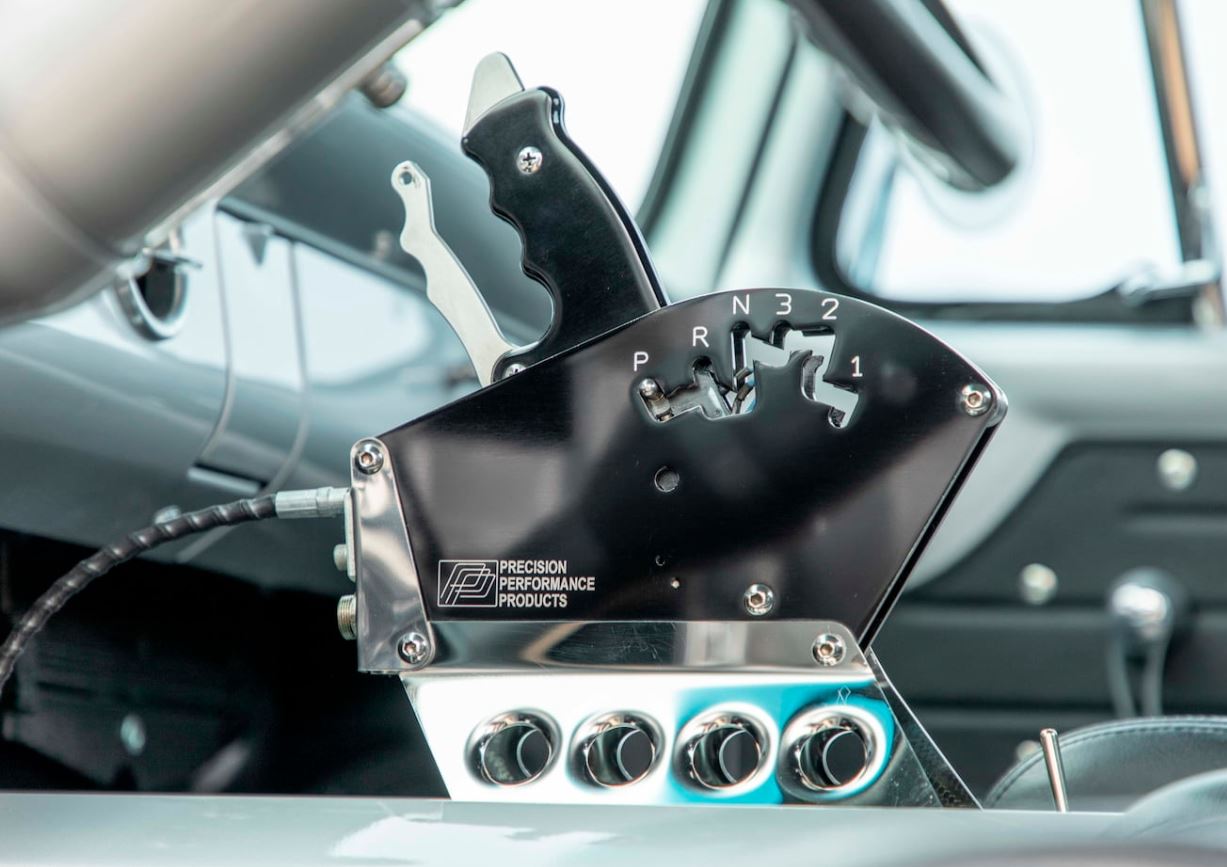 HIGHLIGHTS
Featured at the Ford booth at the 2012 SEMA show in Las Vegas
Award winner, awards not included
Featured in Truckin magazine
Fiberglass front fenders and cowl hood
1999 Cobra 4.6L V-8 bored .050 over
11.0:1 compression
Be Cool radiator
4R75W automatic transmission
Wilwood disc brakes
Genuine carbon fiber tubs and bed
Billet Specialties aluminum bed strips
4 inch aluminum driveshaft
RideTech Air Ride suspension
Auto Meter C2 gauges
Mercedes-Benz Dupont Silver paint
Dark Charcoal grille, bumper and cowl hood center
Hand-painted pin-striping by Blaine-O
Black Jaguar leather
Custom center console with carbon fiber accent
Precision Performance Products ratchet shifter
Remote entry door locks
Carbon fiber instrument housing
Tilt steering column
Billet Specialties wheels
Please note this car was formerly titled as a non-highway vehicle in Kansas