Well-known member
Staff member
administrator
Registered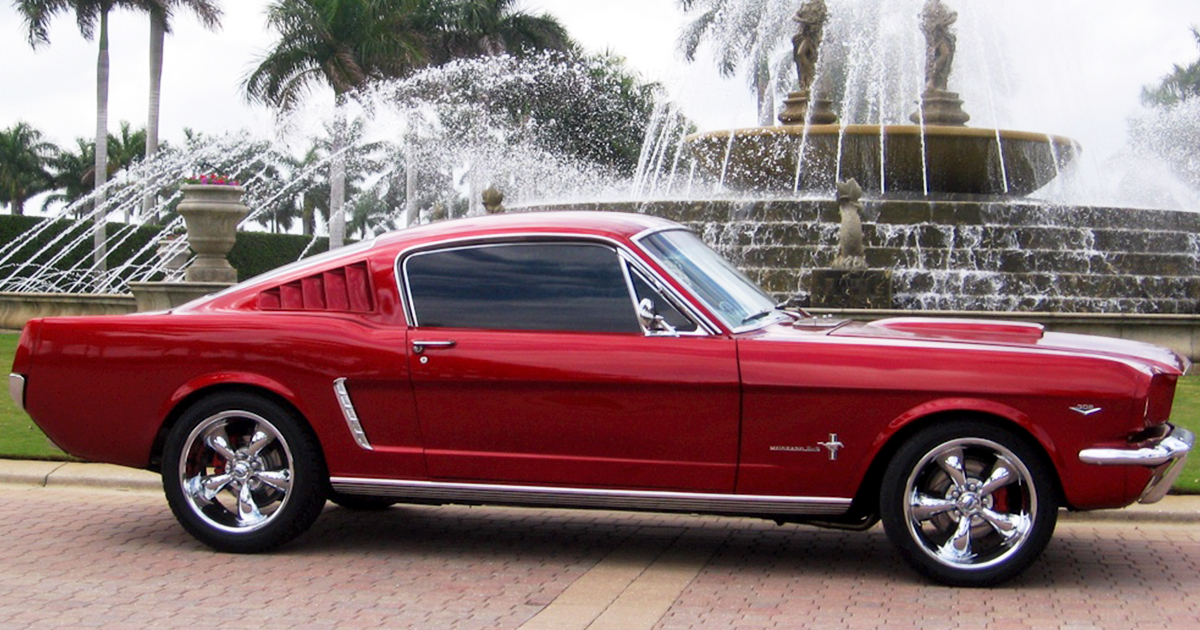 Candy Red 1966 Mustang fastback owned by Dana Bowers from Ft Myers, Florida. This special paint is a two step process. A transparent (candy) red paint is applied over a silver basecoat. Notice how far the hood opens. This one has a set of special hinges which allows the hood to open farther than with stock hinges. The engine is a 302ci V8. Dana adds, "We had looked for about six months for a car when I found this one online for sale in Nashville, Tennessee . It was being used for 1/4 mile track racing. I think that is what saved the car as it never saw the road or bad weather. It has all original sheet metal and floor pans. We spent two years restoring and updating all the mechanicals and paint. Now we just enjoy showing and driving it."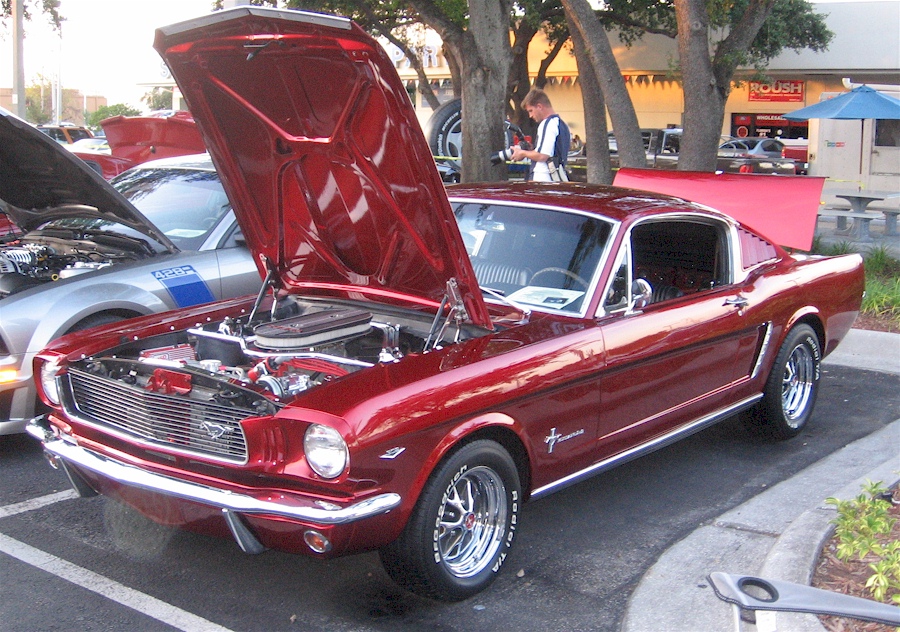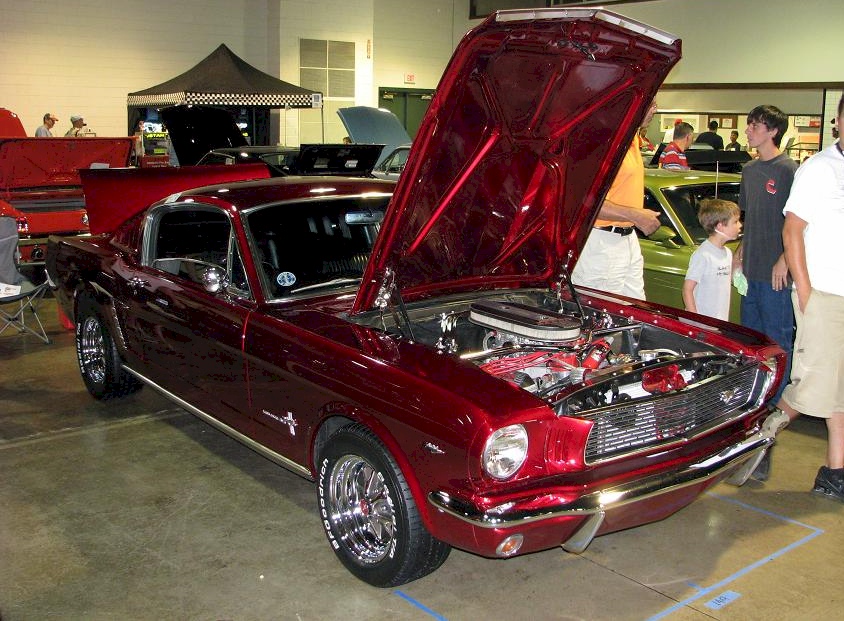 Here is Dana's Candy Red 1966 Mustang fastback at an indoor car show.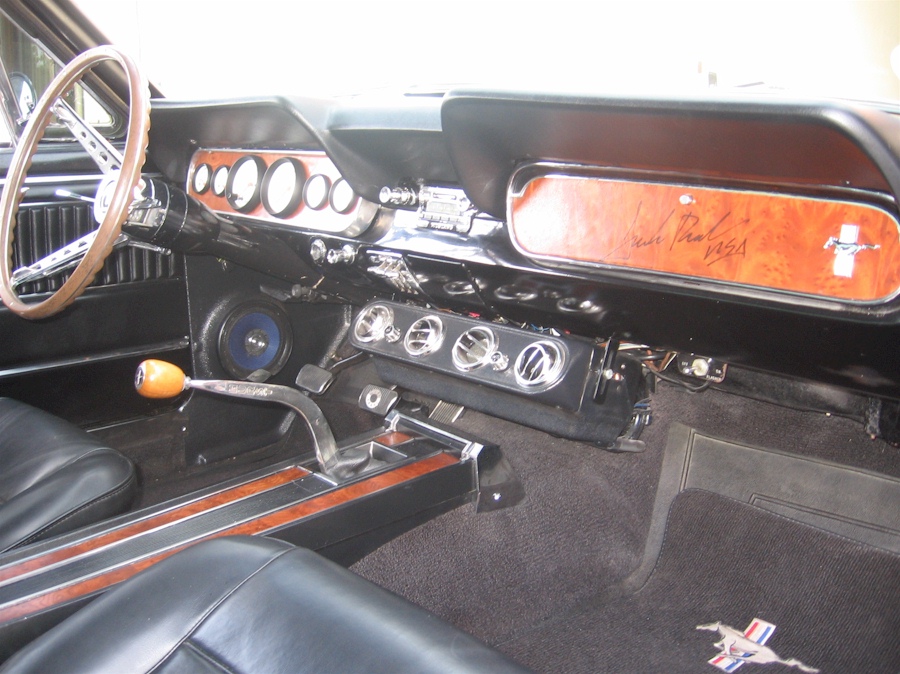 The interior has many woodgrain accents. The dash panels are woodgrain. Aftermarket gauges are used. Jack Roush signed the dash. It has a top loader 4-speed manual transmission.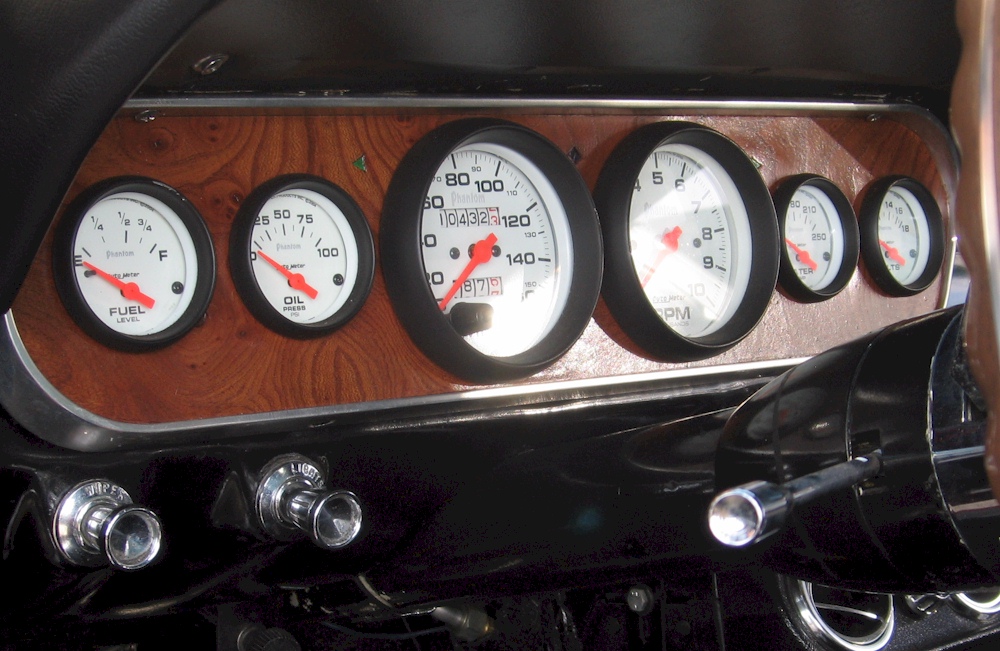 Dana added his own gauges. We have (left to right) fuel level, oil pressure, speedometer/odometer, tach, water jacket temperature, and charging system voltage.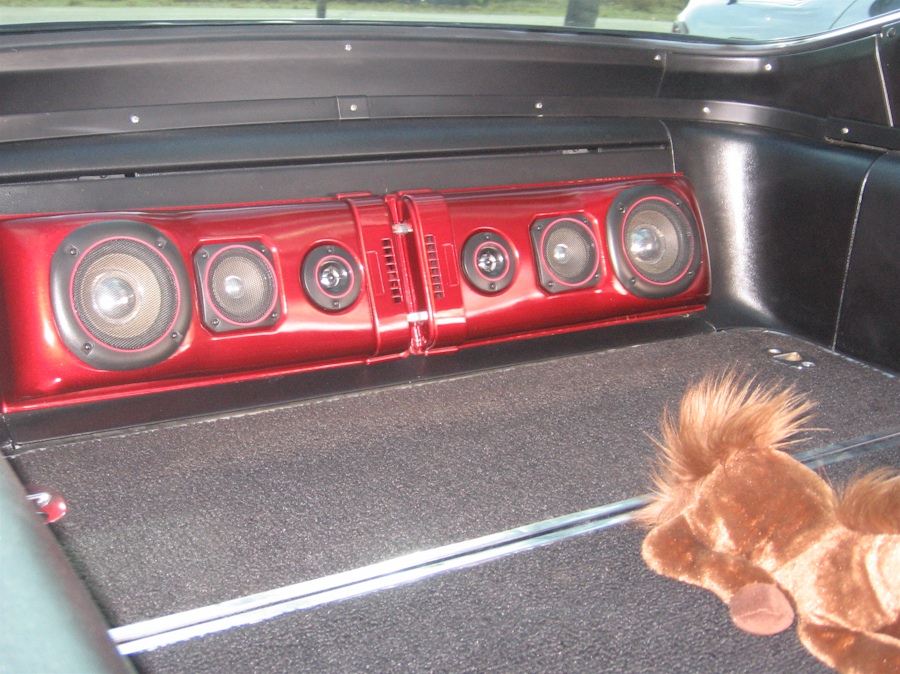 Behind the rear seat is this speaker set.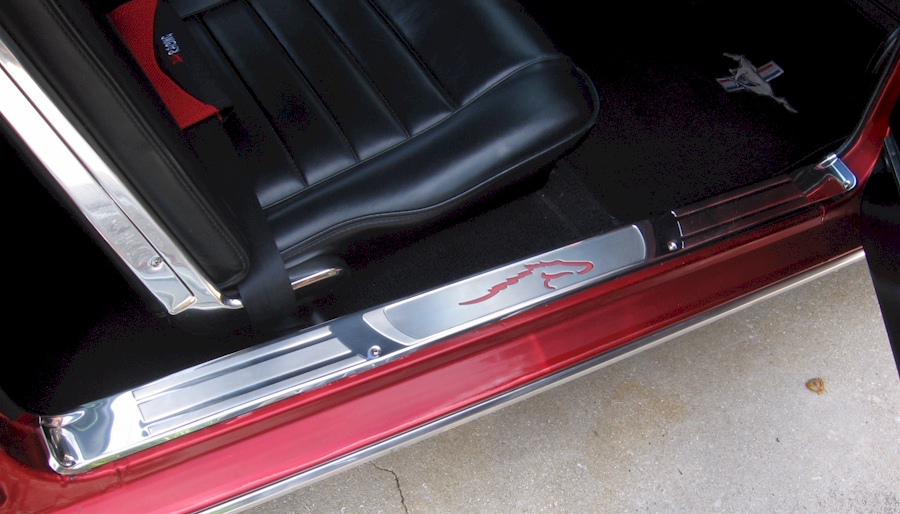 The sill plate has a red mustang horse on it.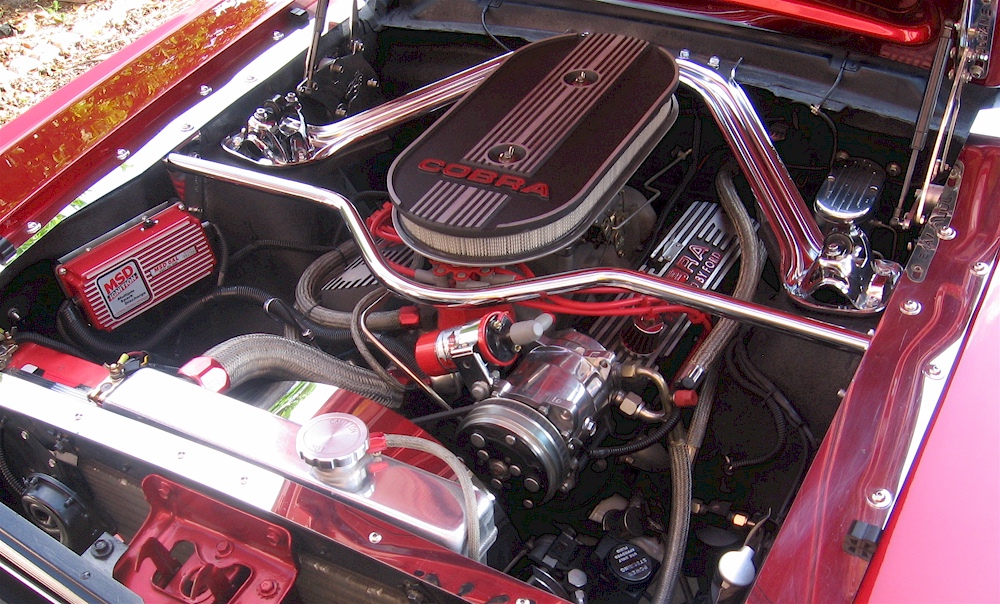 Under the hood is a 302ci V8 engine.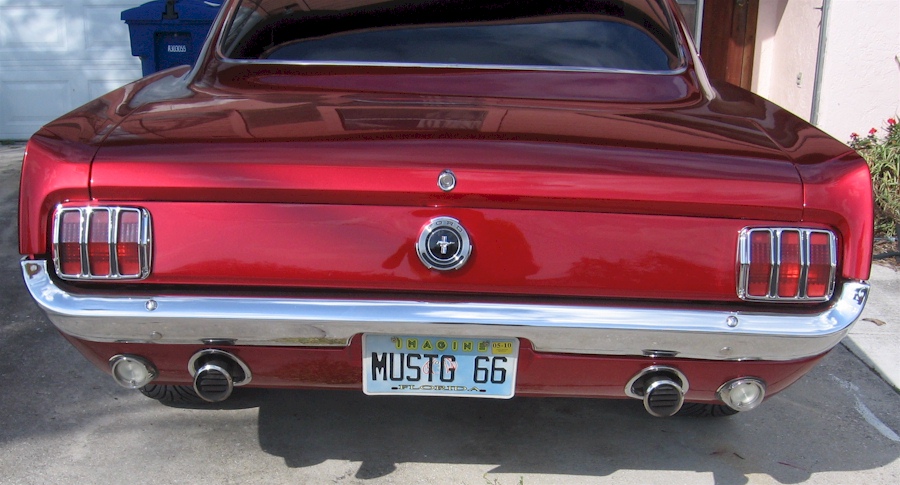 The exhaust exit out the rear valance like the GT.