Well-known member
Staff member
administrator
Registered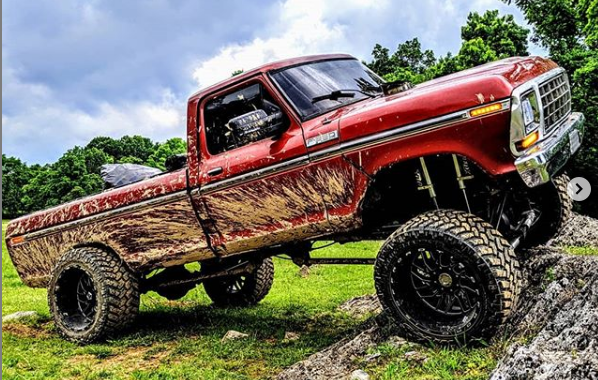 Instagrammer hilldfab has some truly amazing photos of his lifted diesel 1979 Ford F-350 4×4 that he affectionately calls the "Horned Rabbit." Coming to us from Inwood, West Virginia, it's an absolutely perfect place to own such a truck. Every few posts are of him taking his monstrous Ford off-road, and the action shots are awesome. Based on the lengthy captions and troves of hashtags following each captivating photo, we were able to get an idea on just how modified this truck really is. Let's dig in.
http://instagr.am/p/B0zWAEZF9QM/
In case it wasn't obvious, it's a proud member of the lifted family. Additionally, the original engine has been swapped with an engine as legendary as the chassis: a 12 valve Cummins diesel engine. The
5.9 liter inline 6 diesel
has been noted time and time again as one of the most unkillable diesel engines ever made. Dodge made it in collaboration with Case Corporation, which makes durable and reliable tractors and other heavy duty machinery. The two great diesel-infused minds created the 12 valve Cummins, which made between 190 and 215 horsepower, and between 400 to 440 ft lbs of torque at as little as 1,500 rpm, depending on the year that hilldfab has installed on his Ford.
http://instagr.am/p/BvsN7RSjvCk/
Last edited: