Well-known member
Staff member
administrator
Registered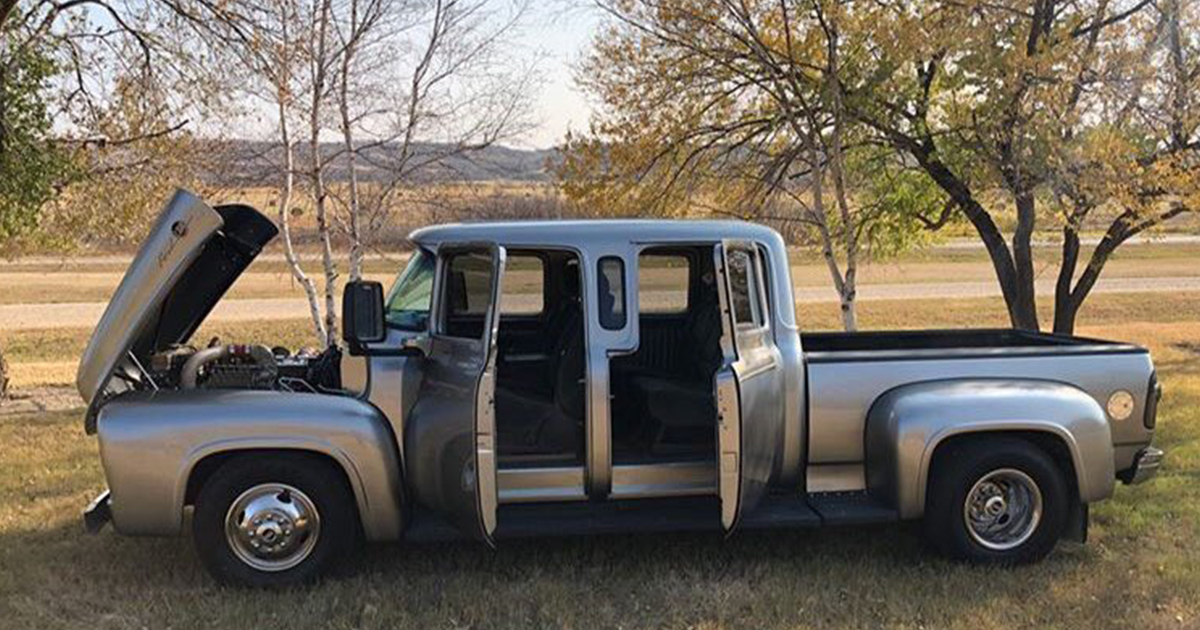 This is my 1956 F350, crew cab, diesel, dually, low down. It all started when crew cabs were coming out again as new daily drivers. I thought to myself, wow, it would be really nice to have one, but a 1956 Ford crew cab would be way cooler!! As i started to look at the shape of the cabs with some buddies, we realized that the cabs were not going to line up very nice. The front was narrow with the back being much wider, not to mention the cab is curved, front to back and again top to bottom. It was then my buddies said, it can't be done, it will look ridiculous and its way too much work!!But I could see the big picture and said, challenge accepted.
Says:
Aaron Machuik
(Owner)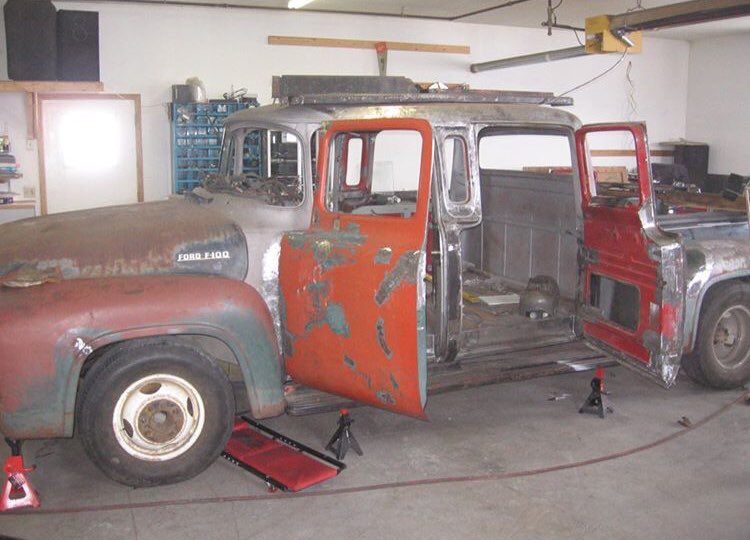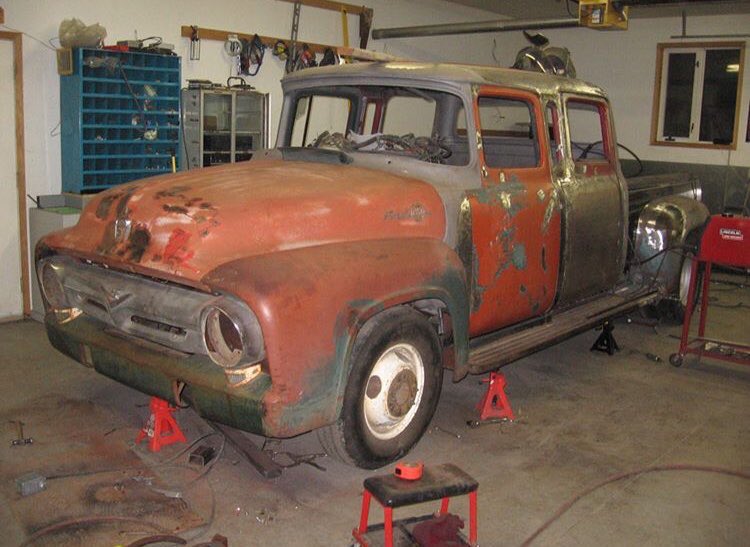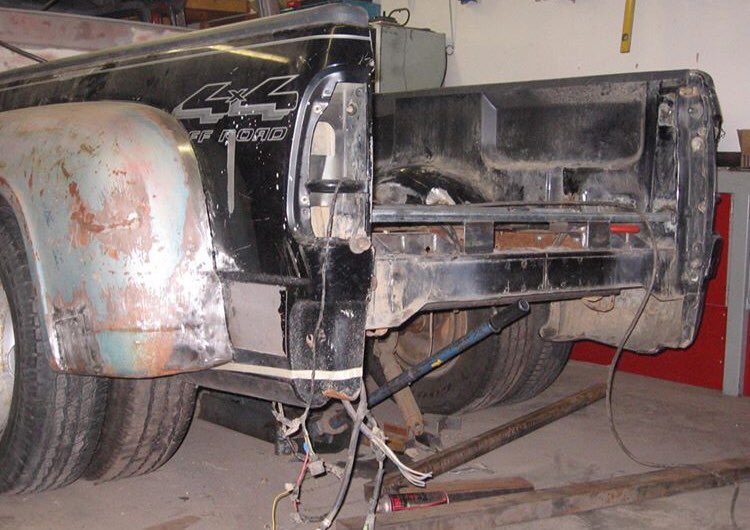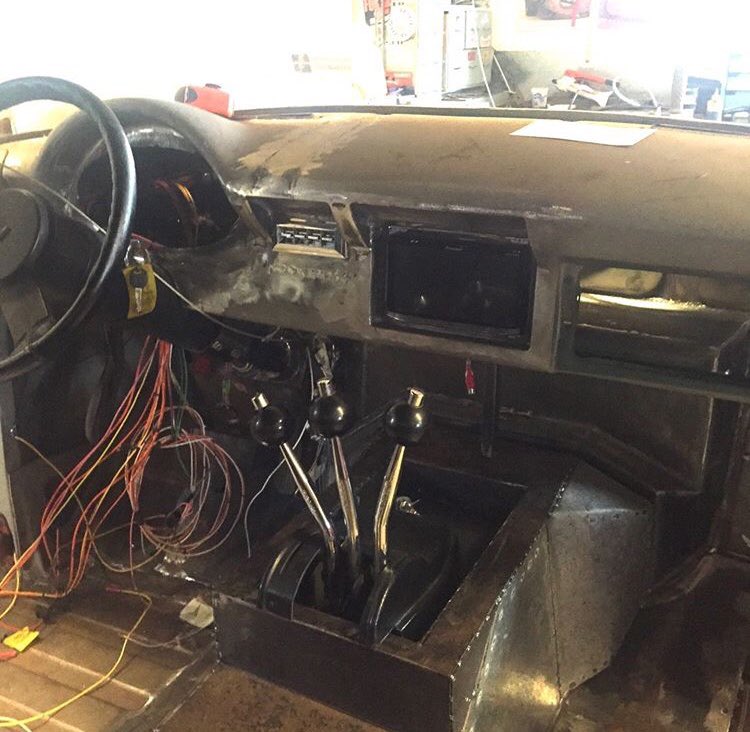 So the search for two very rusty or beat up cabs began, for if the project shouldn't work out, I didn't want to waste two cabs. As the cabs were starting to take shape, we "the wife and I" kept up with collection of rough parts. The front fenders needed a lot of hammer time, it took two hoods two make one and the rear fenders were as close to scrap as they could get.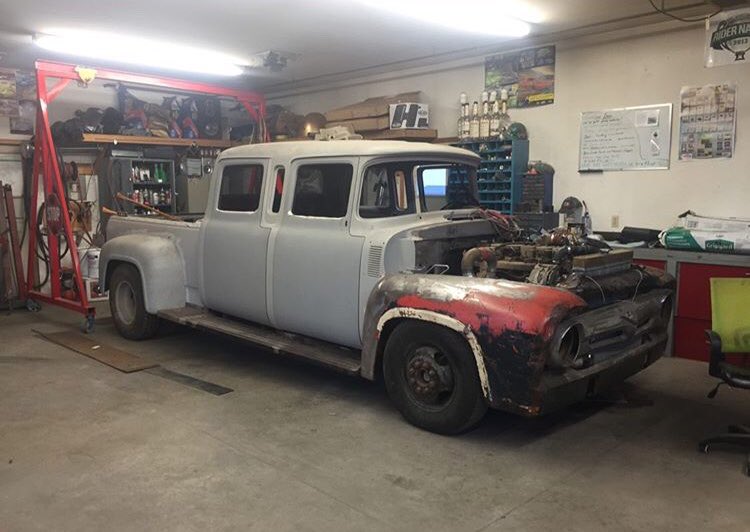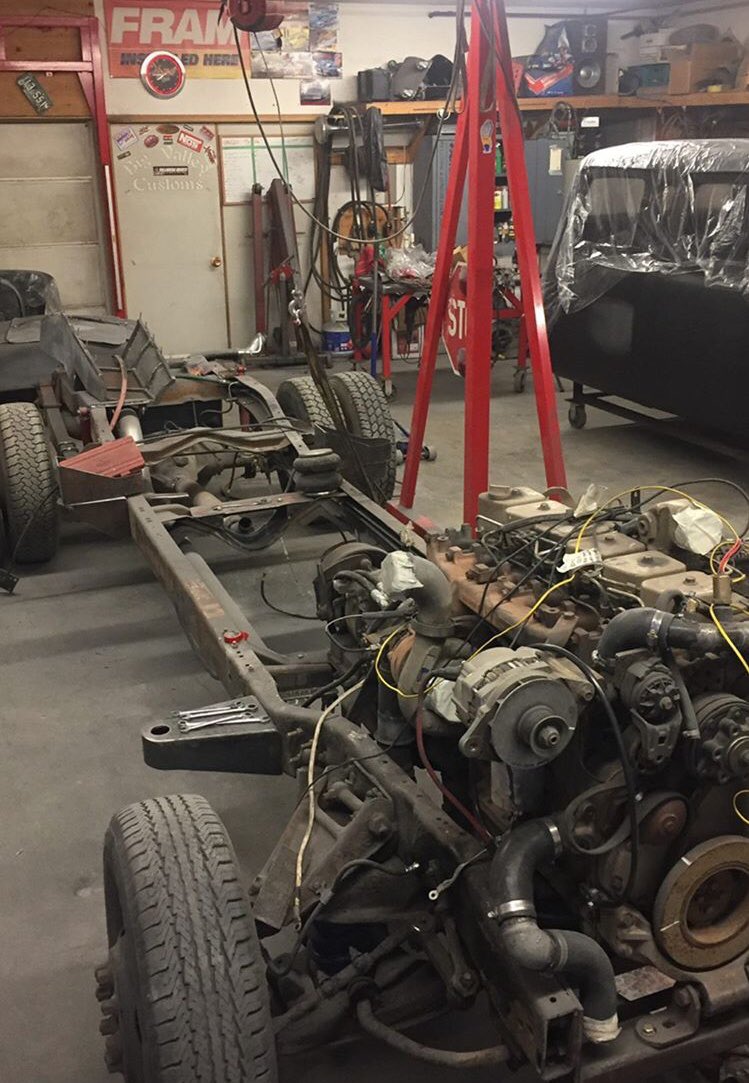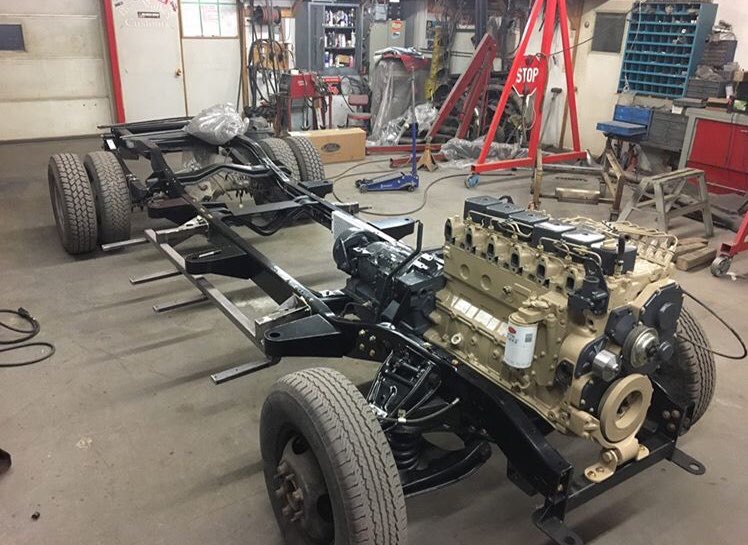 For the box we wanted something with good taillights and a tailgate that didn't need chains. So we went with a 1997 F150 box, shortened the front a few inches and narrowed the box and tailgate 14 inches. The rear fenders were then cut and shaped to match the new box so they would bolt up as they did in 1956.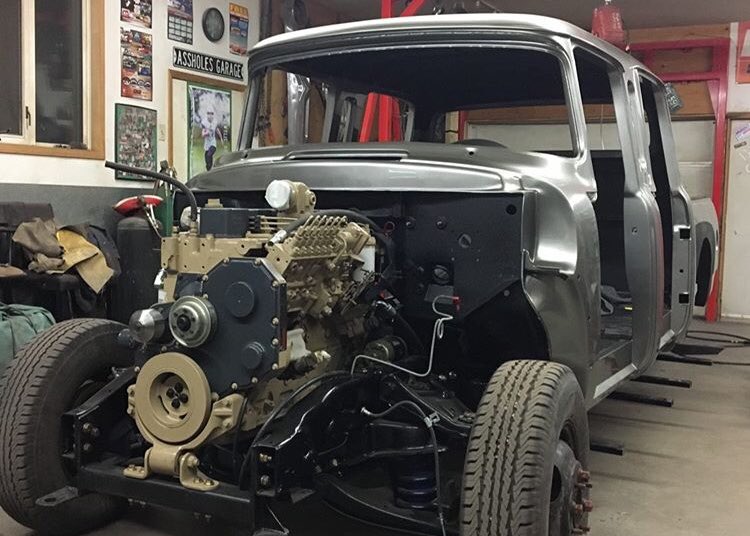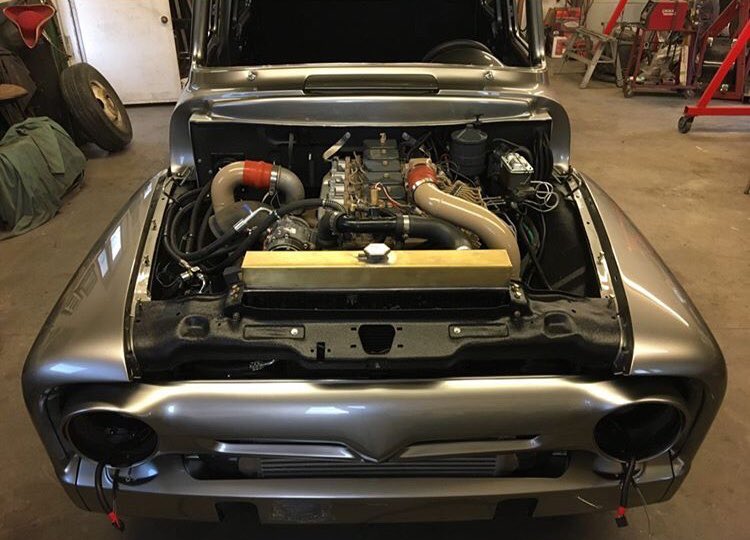 The chassis soon became the biggest problem, with the truck being so narrow and wanting to stay two wheel drive, there were not a lot of options, so the search began. After trying many combinations, sorry Ford friends, it came out Suburban and one ton spindles so the rear naturally became a dually.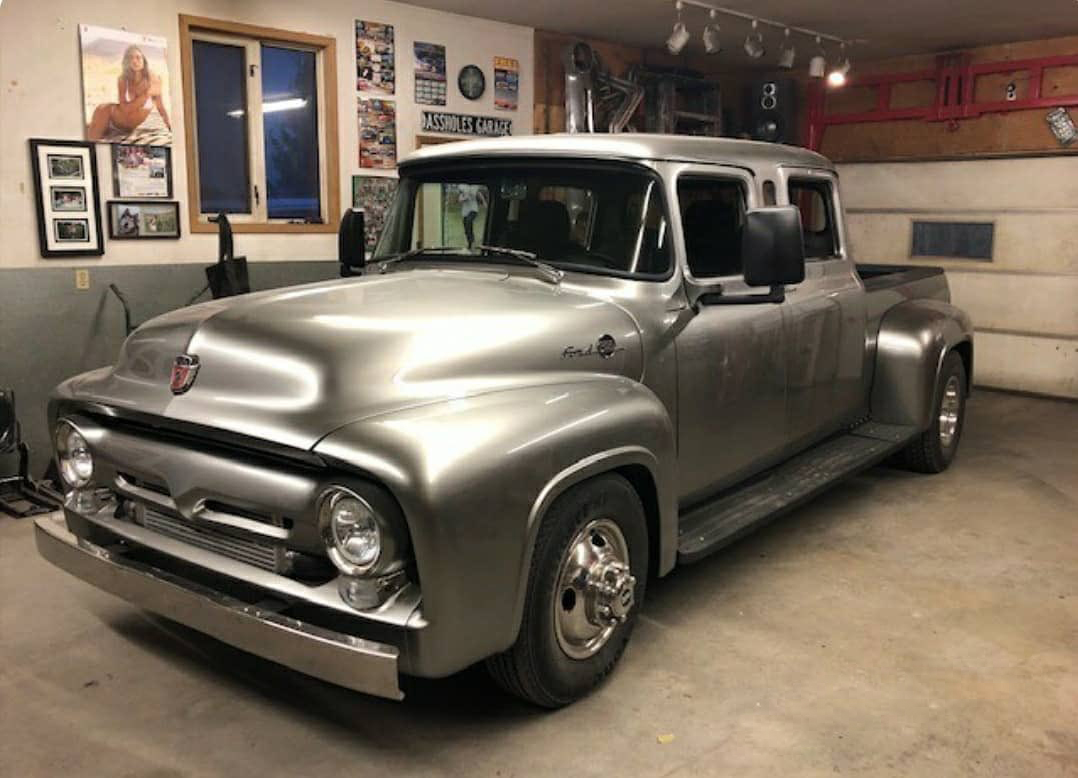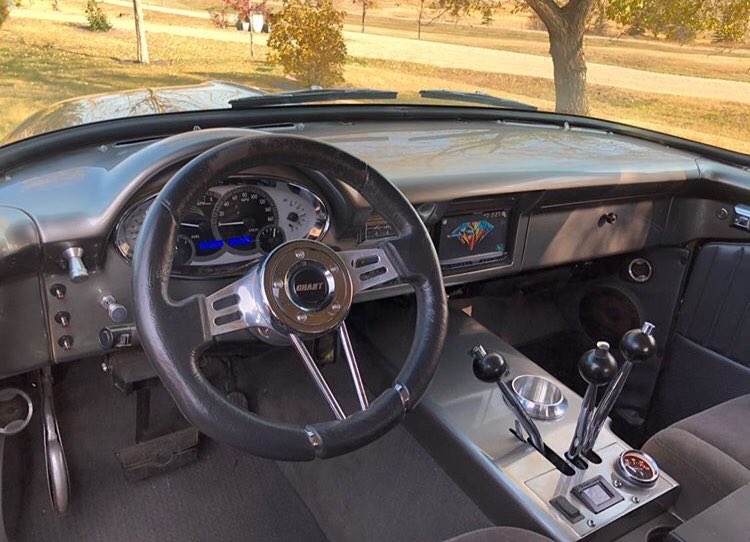 As for the power plant, it came out of a 1997 Bluebird school bus, 12 valve cummins and an AT 545. After driving the truck on the highway and hoping that the 1:1 trans ratio and a set of 3.08's in rear might work, but it didn't, it was still screaming too much RPM. So a change had to be made.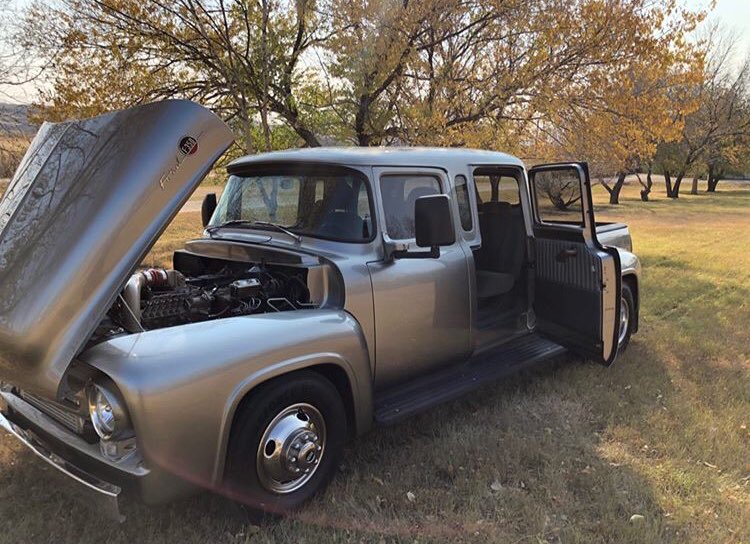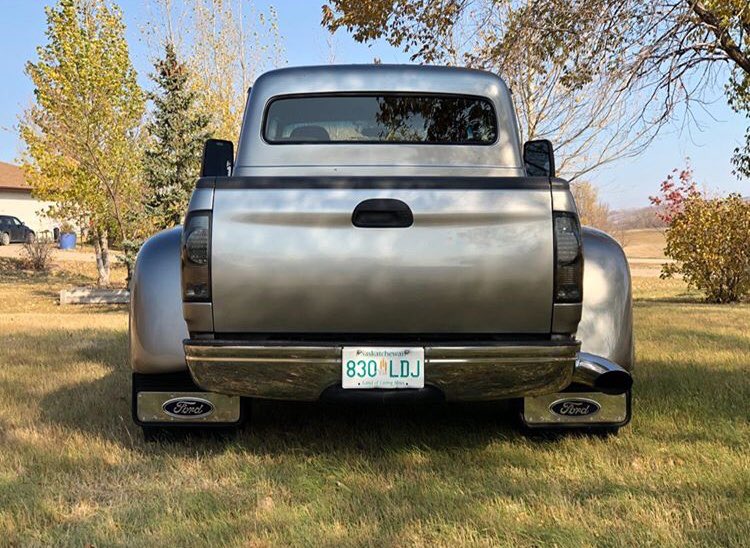 Now there is an Allison six speed bolted to the cummins and a set of 3.73's in the Sterling one ton diff. In the end, it was battle right from the front bumper all the way thru to the rear bumper, as every bracket, every mount and every other thing had to be made from scratch as there is no parts catalog for this kind of build.