Well-known member
Staff member
administrator
Registered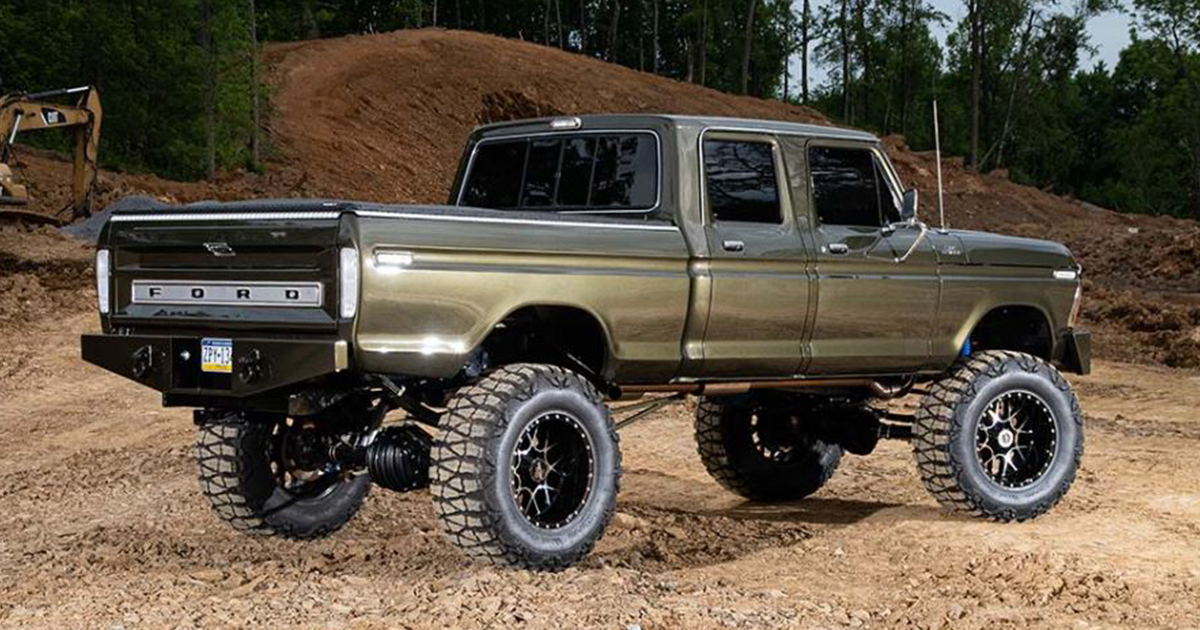 Zach Lloyd Makes the Best of a Bad Situation
Some might say Covid-19 was the fuel that propelled them to greater things. Zach Lloyd is one of those guys. He owns a concrete pouring business, and when Covid hit, he was completely shut down and unable to buy concrete. Zach thought he might as well work on his 1977 Ford F-350 Crew Cab. He wanted one of these trucks since he was age 14. Lucky for him, while searching Facebook he came across this F-350 owned by a man in Connecticut.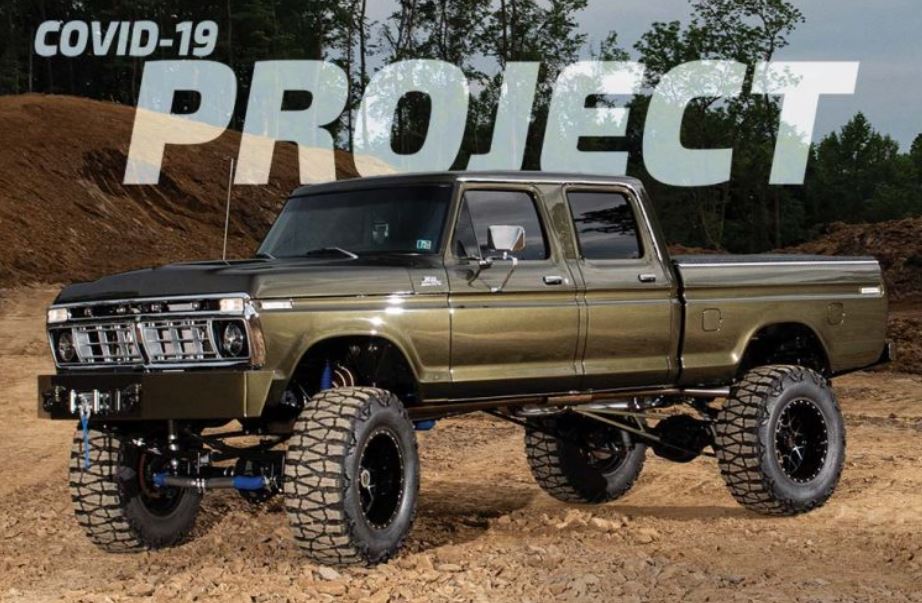 Having the truck in hand and plenty of time, Zach began by installing a 6-inch lift using all Skyjacker Suspensions components. The truck was high off the ground, just not high enough. A 3-inch body lift was added to lift it a total of 9 inches. The frame was sandblasted and painted black. Zach also added Moto Metal Mo 986 Siege 20×12 wheels wrapped in Nitto Mud Grapplers tires.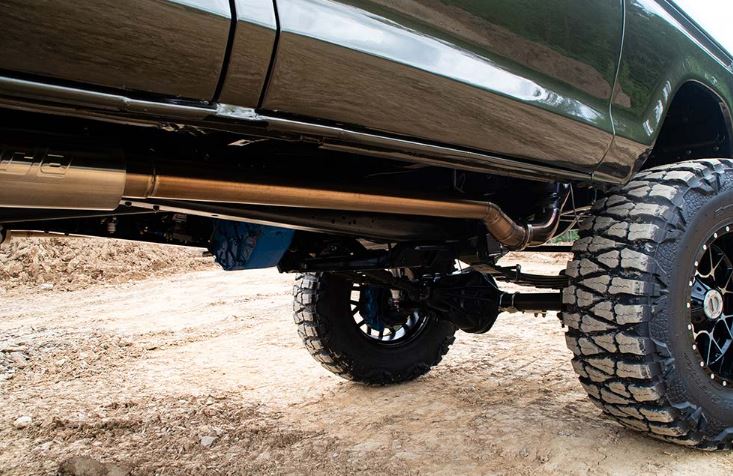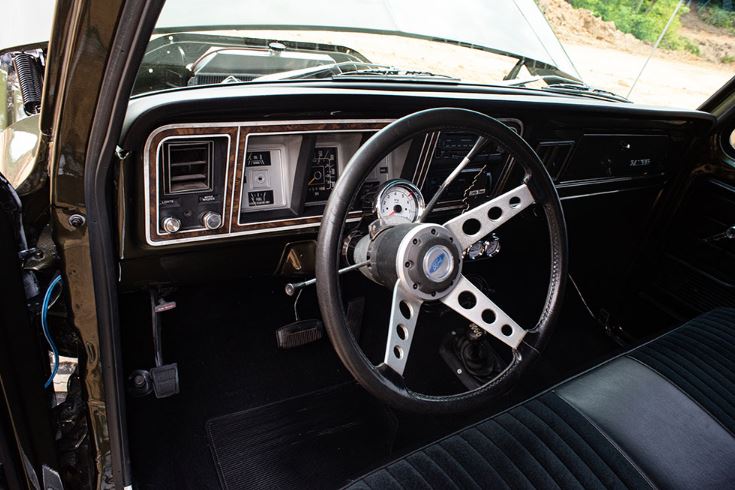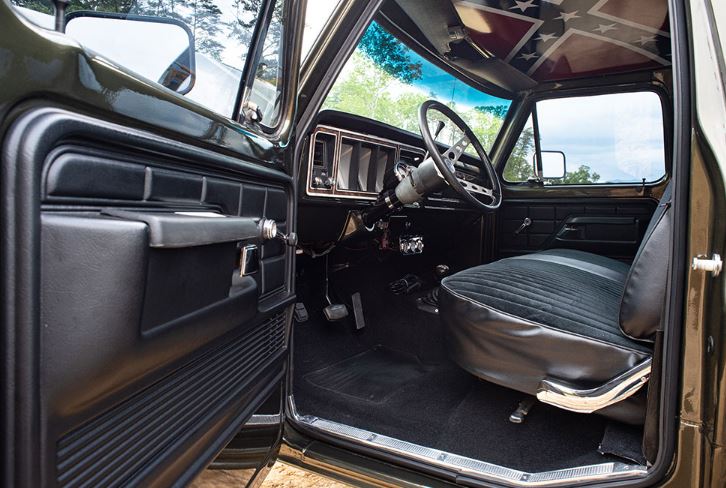 Once the suspension was taken of, he sent the motor to Seth's Performance. After lifting the truck and adding bigger tires, this 1977 Ford V-8 had to have more power. The crew used rods and a steel crank from Eagle Specialty Products, Icon forged pistons, Total Seal rings for a compression of 10: 1, Howard's Cams Hydrolz rollers on the camshaft, 600 lift, Intake 234/ Exhaust 240 at 0.50, and Blue Thunder heads. Attached to the weird intake manifold is a 750 cfm Proform carburetor. They use MSD ignition to starts the engine. And to let this powerful engine breathe is a custom made 3-inch exhaust.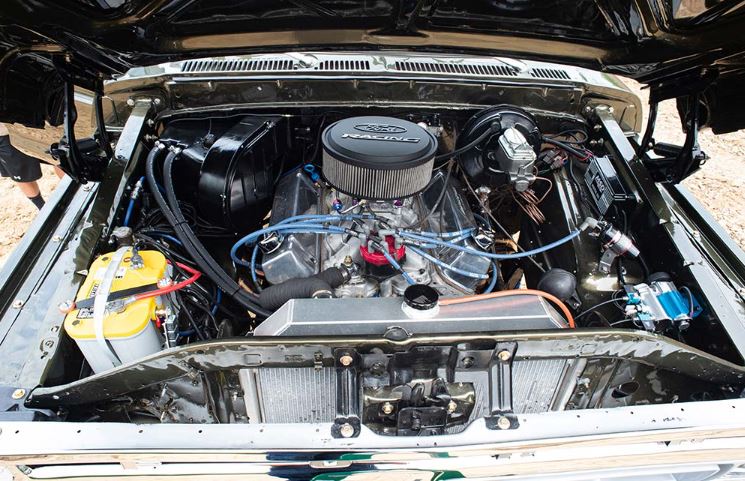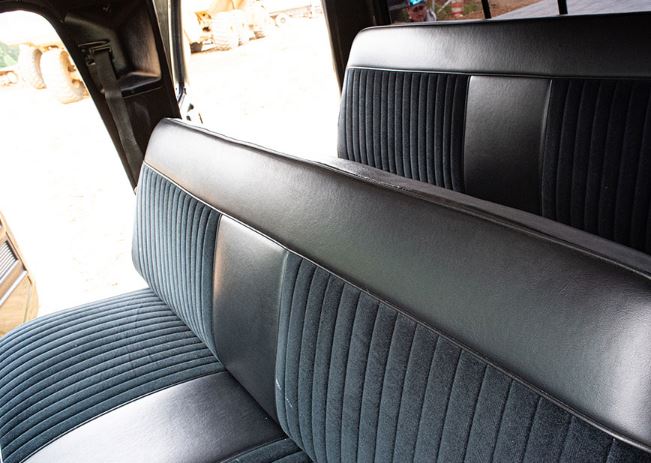 On the exterior, Zach changed the grille to an LMC steel grille and added custom-made bumpers for it. He then smoothed the whole truck out for paint—something he decided to do it himself. He went down to the local Napa Auto Parts and had them mix Olive Gold metallic. After the color was sprayed and tons of clear was on sprayed and dry, he wet sanded it and buffed it to a beautiful shine.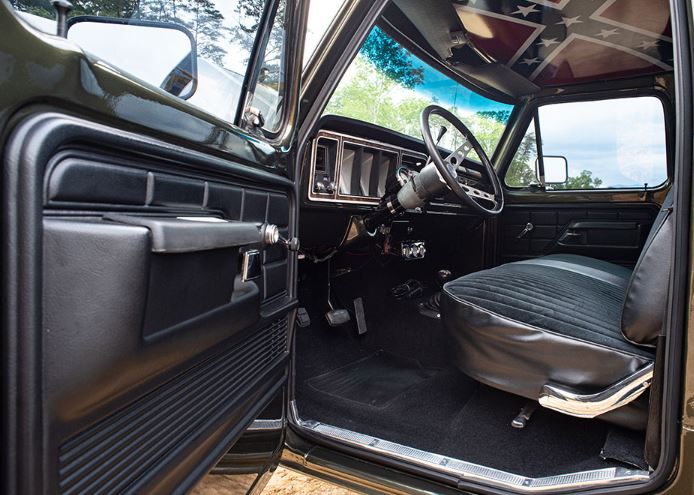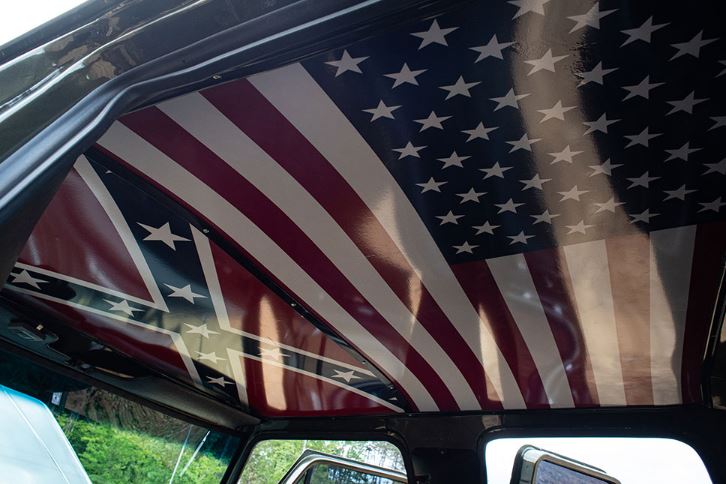 Beyond paint, Zach has many talents. He reupholstered the twin bench seats in black cloth. Then he went about color matching everything inside. An American flag and a rebel flag were painted and installed as a metal headliner.
Covid 19 propelled Zach to greater things. He took the opportunity and the time to use his many talents to build this beautiful truck. We just hope he doesn't name it "Corona" or something.
Zach would like to thank his girlfriend, Michelle, for putting up with the long hours in the garage and missed meals. He'd also like to thank all the friends who pitched in when he needed help.
Soruce: StreetTrucksMag