Well-known member
Staff member
administrator
Registered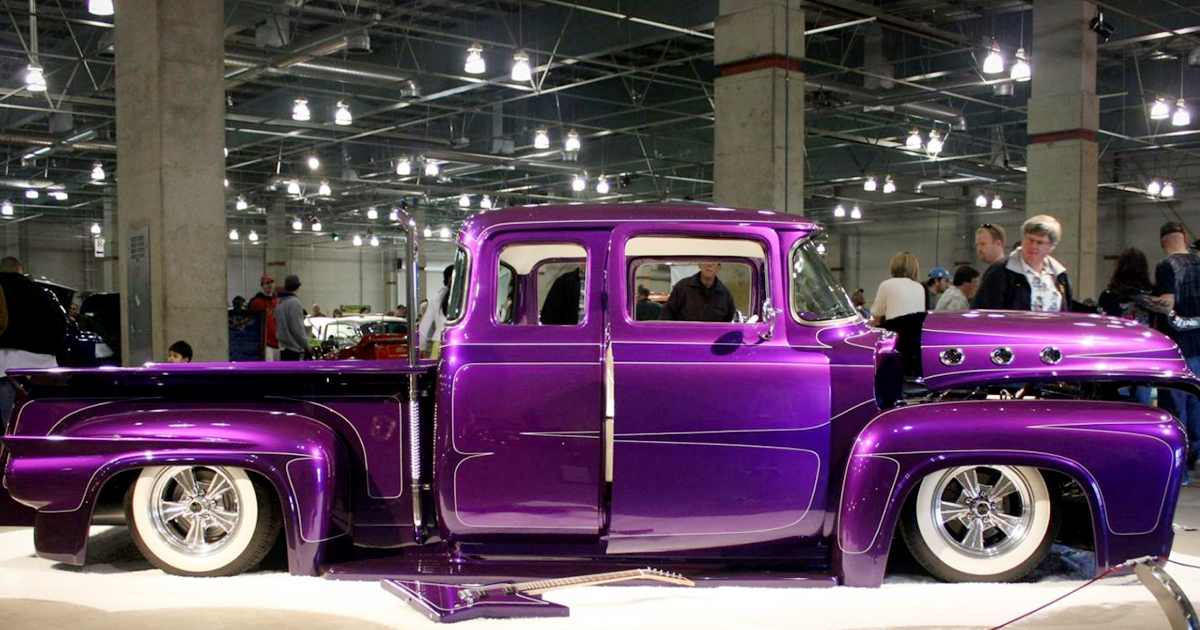 Let's face it, a guy such as Metallica's front man, James Hetfield, has money to burn when it comes to cars. Million dollar Veyrons, Ferraris, and Lamborghinis are all just a phone call away. But thankfully this is no tell-tale about a spoiled rock star with more money than sense.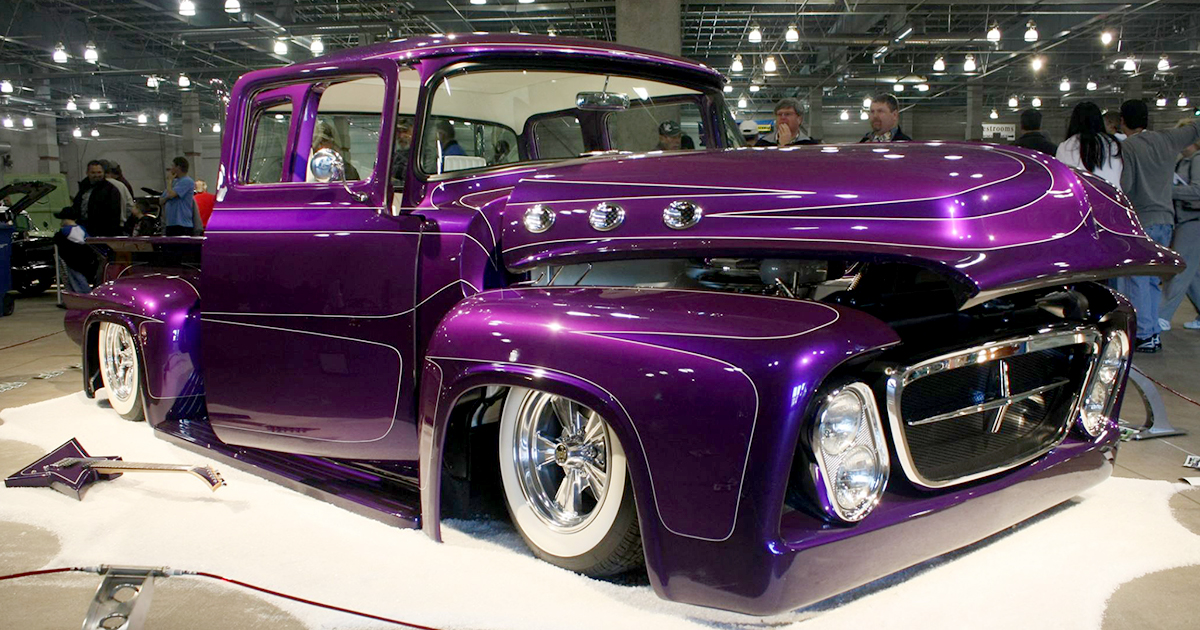 Scott Mugford smiles and recalls, "It all started in 2004, we had a Model A sedan at a show in San Francisco. That car was chopped six inches, channeled, it had a nail-head engine and sat just right. We had already built two similar projects and, thankfully, it just caught James's eye."
It's not every day James Hetfield takes time out to say he likes what you're doing, so Scott took some of his own time to show the singer around his Model A. Truth to tell, nothing much came of that first meeting, but fate was weaving its wonderful way in the background and the two men kept running into each other at various car shows in and around Northern California. Just like thousands of hot rodders do every weekend all around the world, the two of them would stop and talk about cars, and Scott would joke with Hetfield about when he was going to get around to building his own version of the BCC sedan.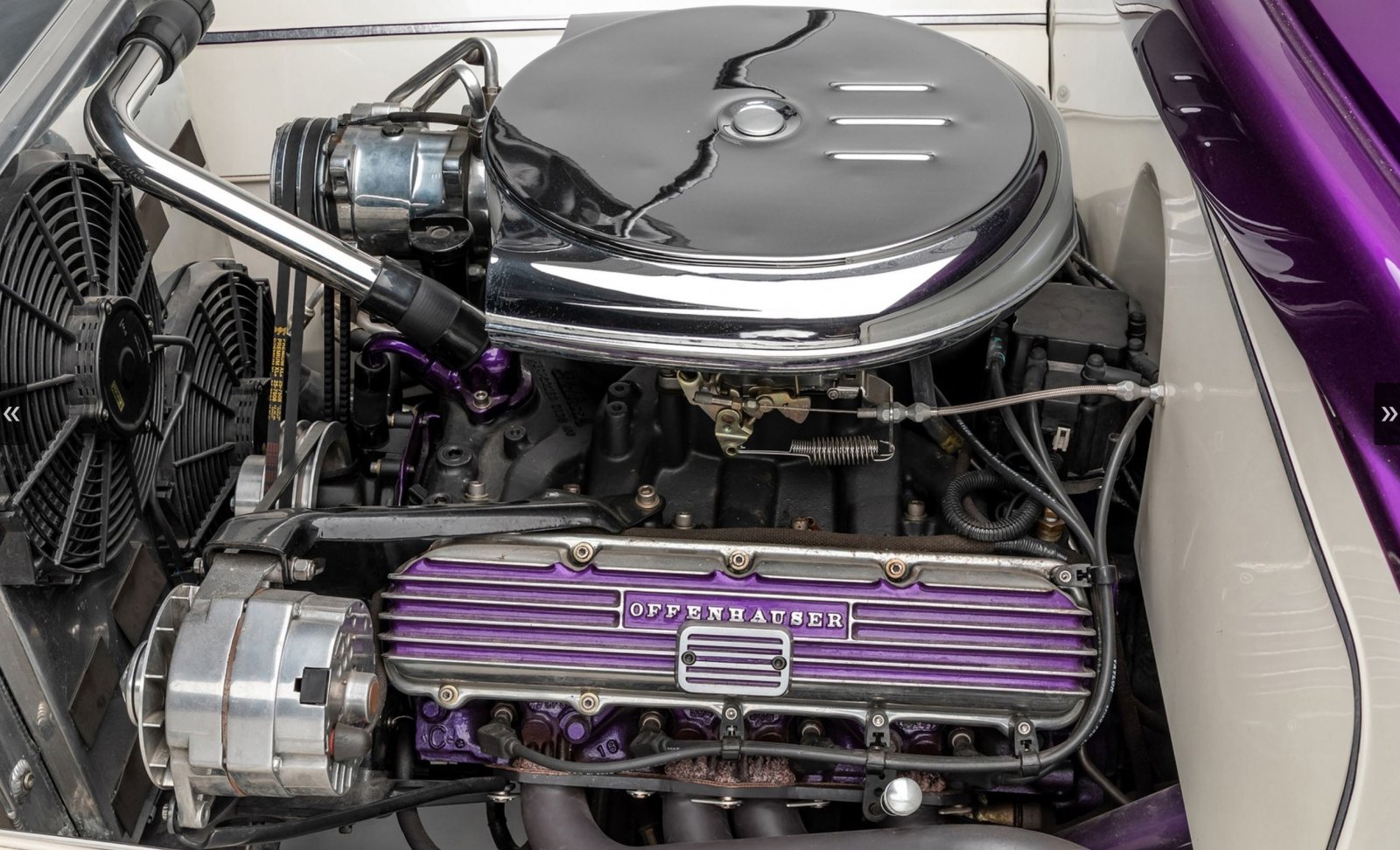 Remember all this happened back in '04 when the rat-rod scene was huge, points out Scott with a stroke of his beard.James was kind of into some of that stuff, but his style was growing and changing really quickly at that time. He was moving much more towards finished kustoms rather than rough, but safe, beaters.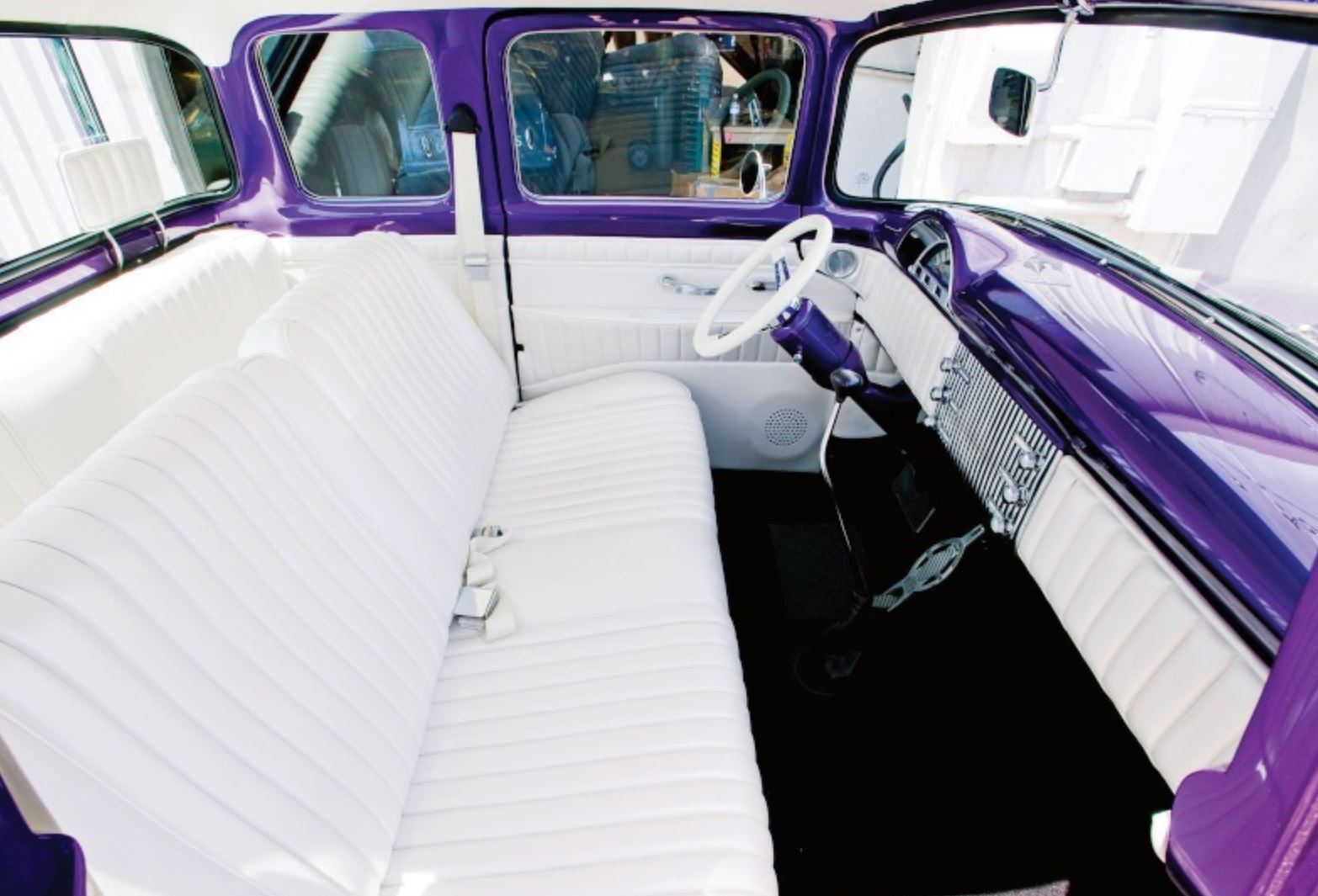 The truck's story starts, as many things do these days, with the internet. James really wanted a daily driver, begins Scott as he eyes the truck with a combination of pride and apprehension. (The '56 Ford is about to be delivered to its expectant owner and the last thing anyone needs right now is a scratch or a ding). He bought it off the internet from some old guy, continues Scott. It already had the extended cab and a flatbed on it. The funny thing is it was also painted purple, but a completely different purple to the one you see here today.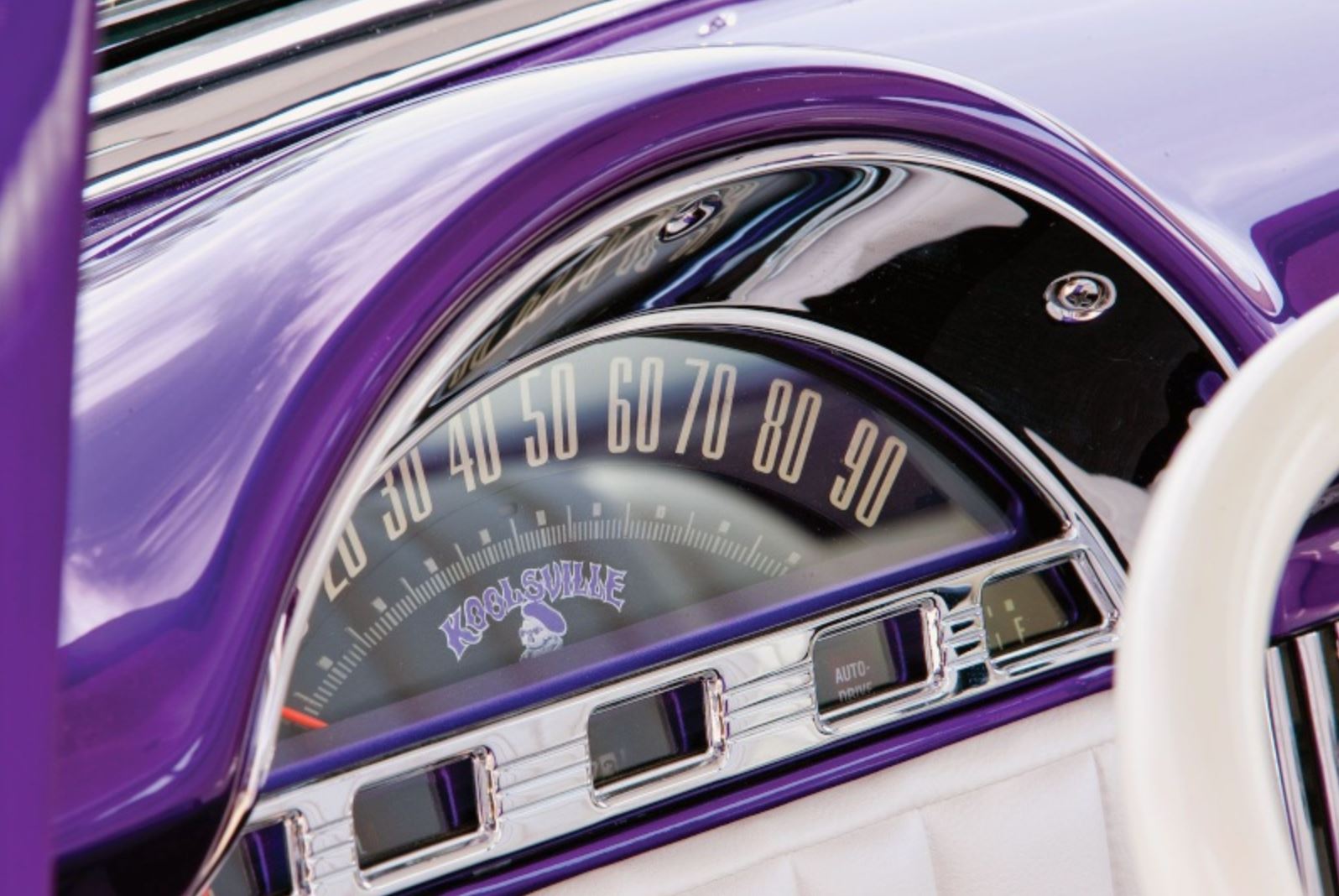 While this Ford is all about the look, it's certainly built on very solid foundations. When it arrived at BCC it was running a 455ci Olds motor, which worked well. Ironically, Scott crossed it off the to-do list because of this. What then happened was as the rest of the truck got better and better, the Olds started looking shabbier and shabbier until at last Scott could take it no longer and sent it away to Rex Hutchinson Racing Engines for a freshen up. Backing up the 455 is a TH400 transmission that pushes the power back to a 9-inch rearend. Taking care of business at the front is a Mustang II clip while an air-ride suspension setup looks after the stance and the speed bumps.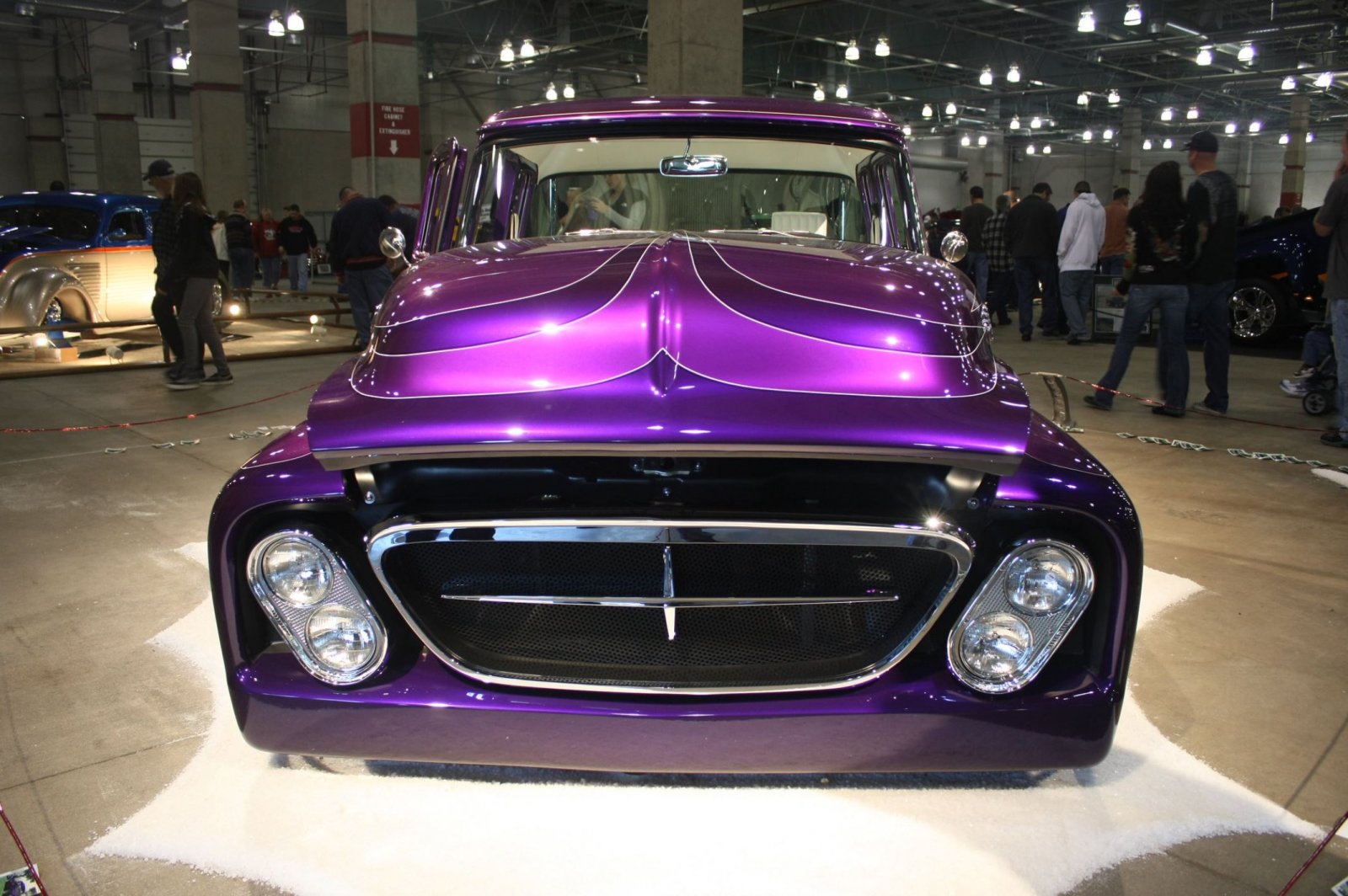 As well as building a daily driver, the original idea saw Scott and the BCC team installing a new front clip and chopping the top. After that, the truck would be delivered to Hetfield's workshop and Scott would help the front man finish off the project there-the Metallica man has an excellent garage and is more than handy around a toolbox.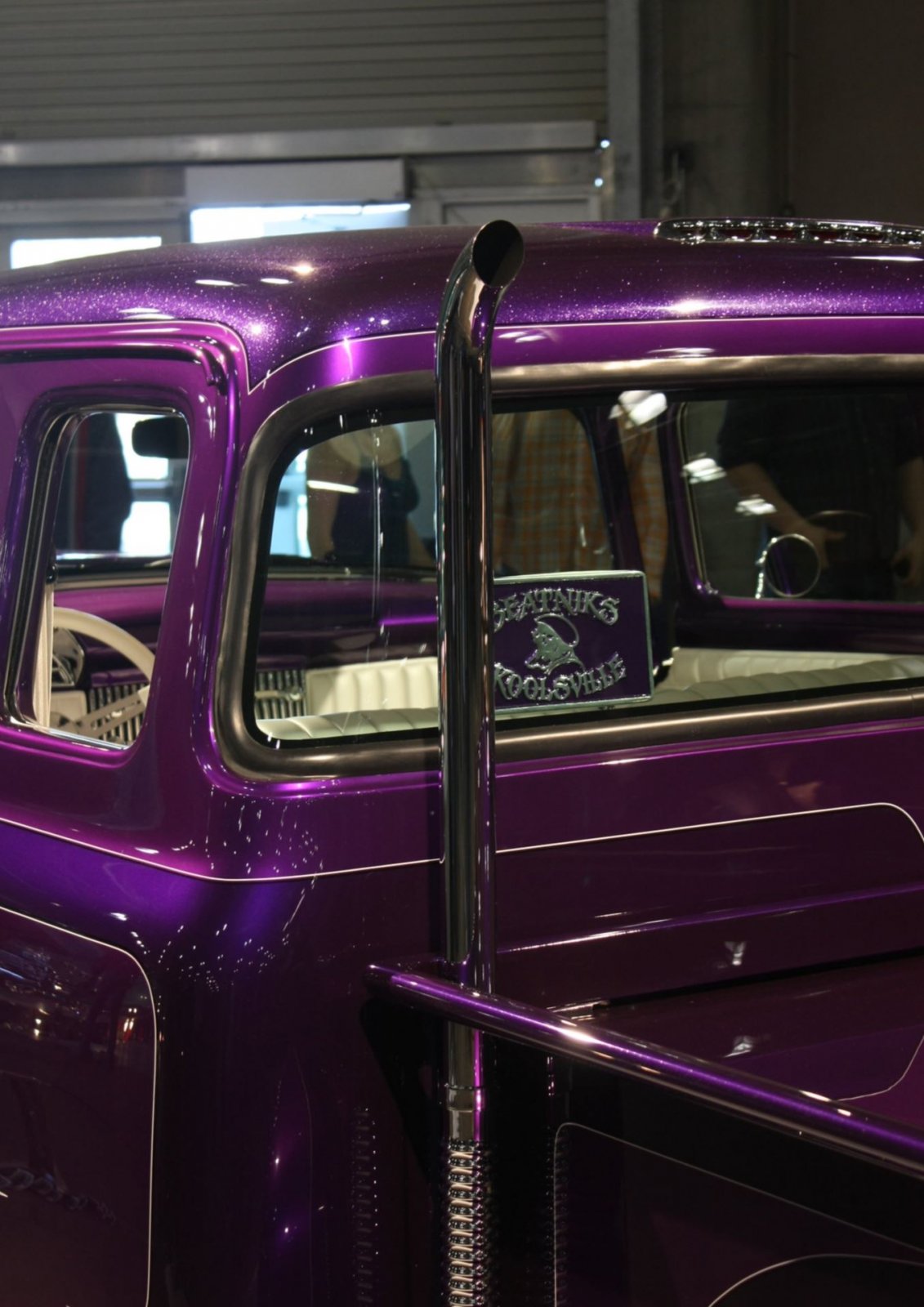 The great thing about teaming up with James is that he is an artist and he understands how things evolve. When we told him about the bed he said, 'can you really do that?' And we said sure, and he just let us run with it.
Thanks to: James Hetfield, Scott Mugford and all the guys at Blue Collar Customs.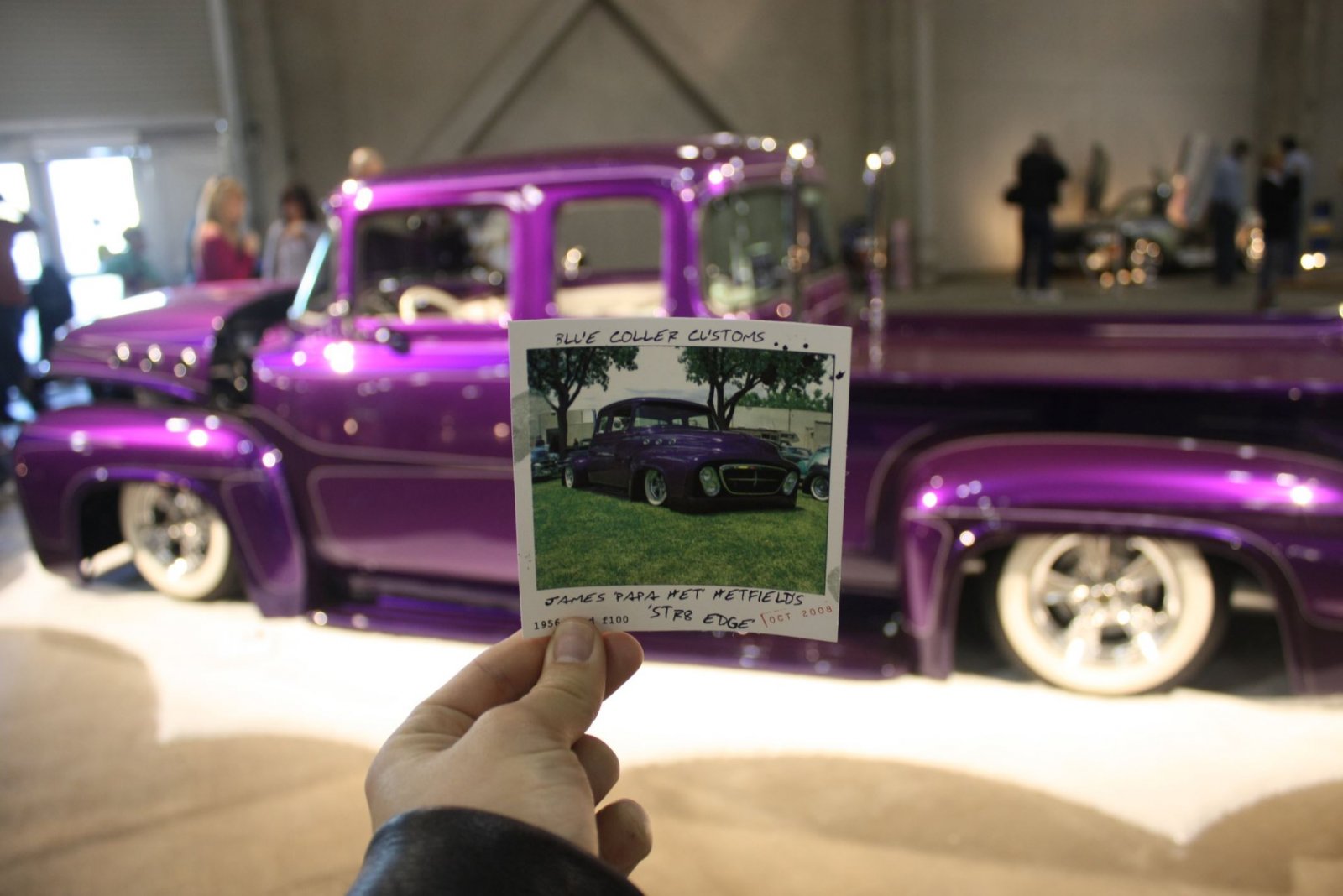 Customrodder