Well-known member
Staff member
administrator
Registered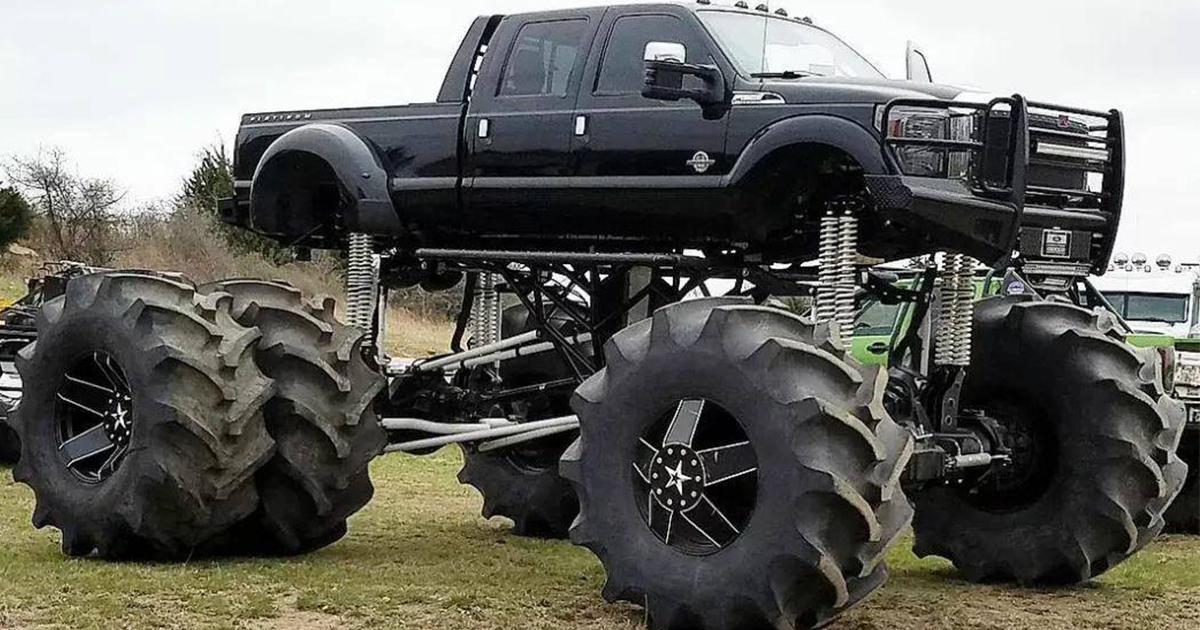 The biggest dually truck in the world made its premiere during the famed Rednecks With Paychecks festival in Saint Jo, Texas, over a weekend in 2017, lighting up the redneck section of the internet. The 26,000-lb monster is all you could want for at such a gathering, and the excitement was definitely justified. When you consider how much time, money, and work went into creating this enormous mud truck, it is mind-boggling. You can get a sense of how large this monster is by the fact that while it is being transported, all six of the 65-inch tires must be removed in order to meet the height requirements for interstate overpasses. It's challenging to comprehend this truck and the pieces utilized to create it, even if you've been a longtime devoted motorcycle lover. In the video below, the truck's owner, James Fleckenstien, offers a thorough breakdown of everything that went into the vehicle, however there are a few things that I feel the need to draw attention to.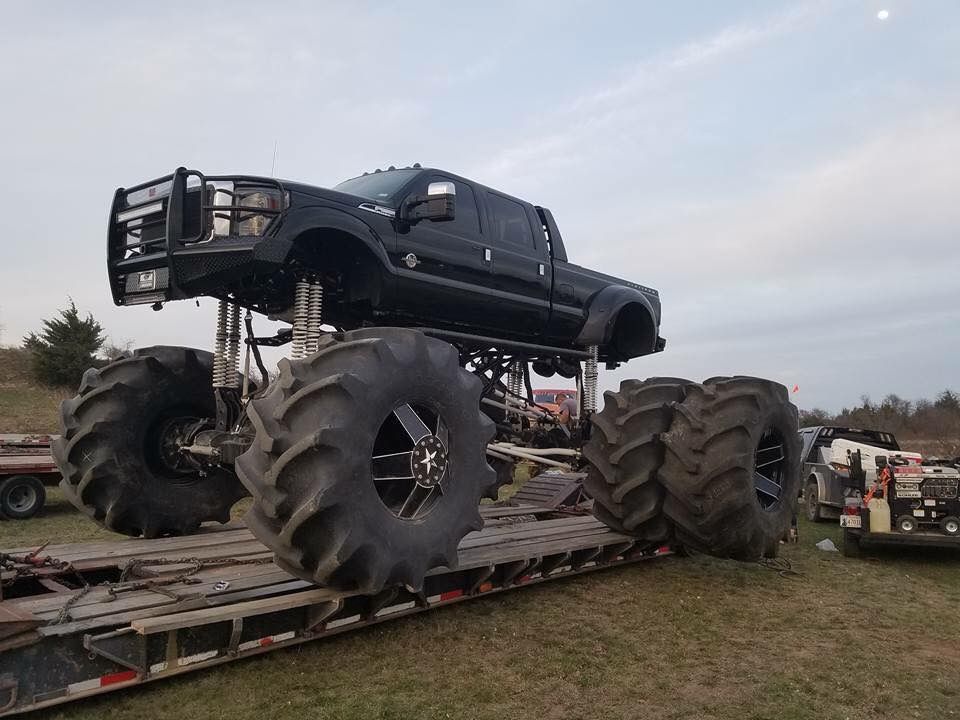 To back off a trailer with six 65-inch-tall tires, for instance, requires extremely robust axles and differentials; otherwise, you would crash. Even though the curb weight is more over 25,000 pounds, James utilized 50-ton crane axles that are so massive and powerful that they make the Dana 44's and 60's seem like toothpicks. As a result, he won't likely need to worry about this. For the sake of calculation, that is about equivalent to the weight of five 2017 Ford Raptors.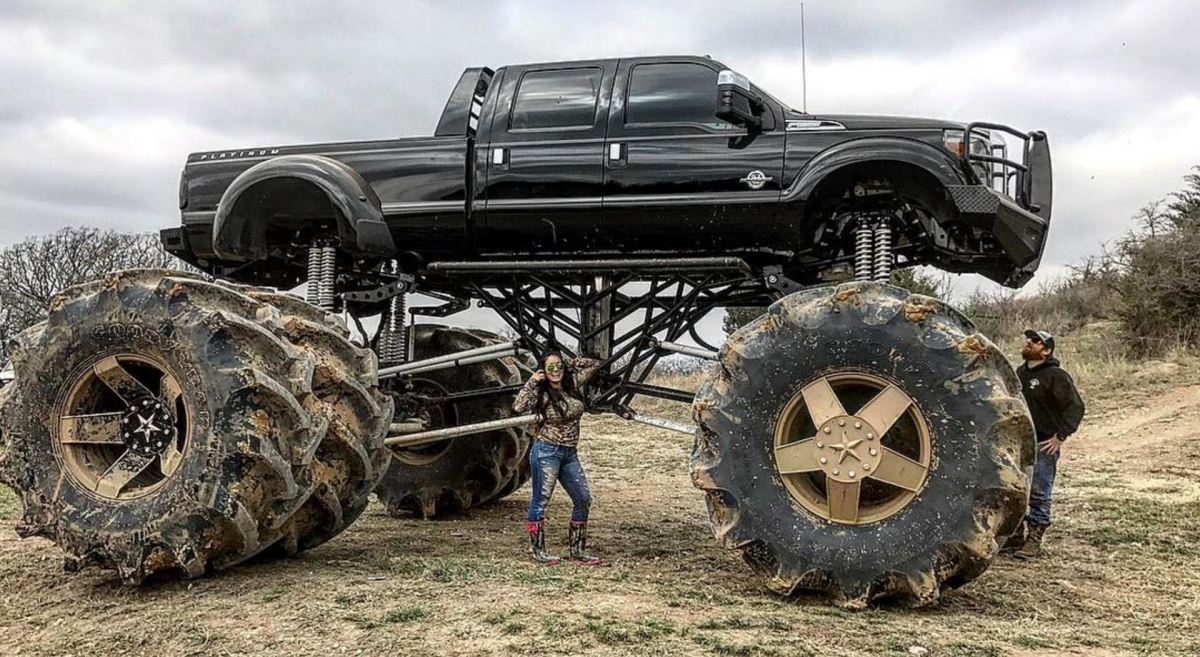 According to James, the engine is a 6.7L Powerstroke diesel that apparently has been fitted with every possible upgrade, but doesn't say how much horsepower it makes. It could be possible that it's making over 1,000 horsepower and more than 2,000lb-ft of torque. James uses it in a tug-of-war match against a military "deuce and a half" to demonstrate how strong and powerful it truly is. If you've ever witnessed one of these tug-of-war contests, you know that the Duece is one of the few vehicles that can compete with it in terms of weight, strength, and pulling ability. However, James and his monster drag that object around like a Tonka Toy. He just waits at idle for the Duece to start dragging him back at one point before giving it "a little" throttle and walking away with the victory.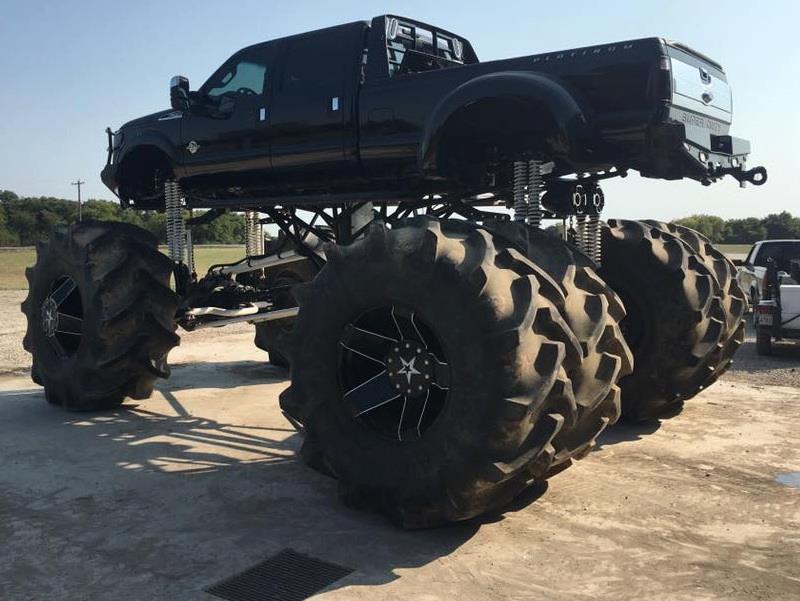 The entire road is taken up by this vehicle since it is so tall and broad. James installed front and back cameras that can be viewed at any moment from the cab to make sure he doesn't hit anything, including people, automobiles, or even other mud trucks. Additionally, he can instantly transform it into a club scene thanks to the full LED lighting system and powerful internal and exterior sound system.