Well-known member
Staff member
administrator
Registered
This beautiful First Generation F Model 1952 Ford F1 Pick up is presented in Coral Flame Red with Tan interior. It has a beautiful oak bed and a 239 cu in 100hp Flathead V8 backed up by a 3 speed ' On the Tree' manual Transmission. It has been completely restored that shows a quality FORD TRUCK. In the last year of the Bonus Built series, Ford introduced an overhead-valve 215-cid six-cylinder engine, rated at 101 horsepower.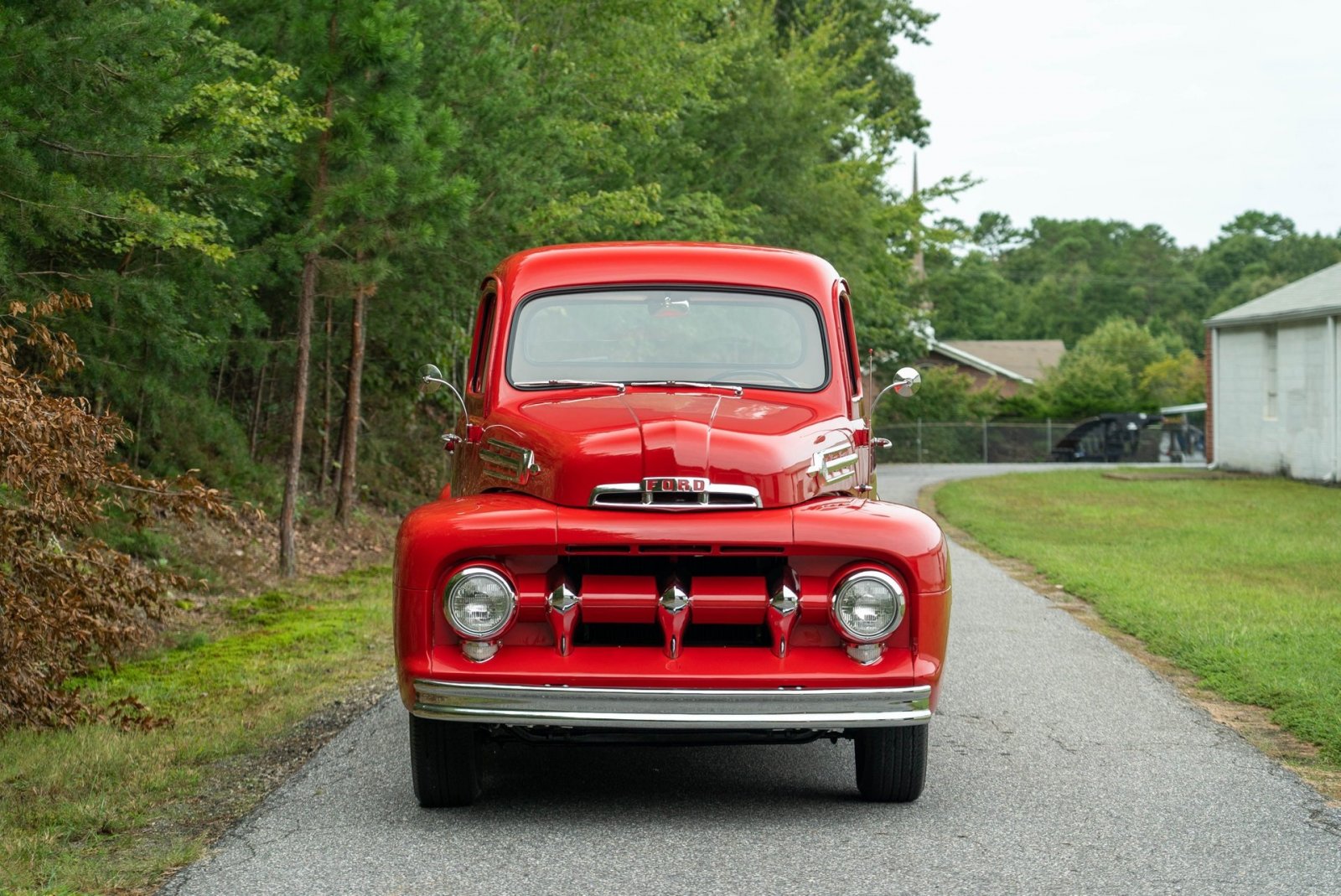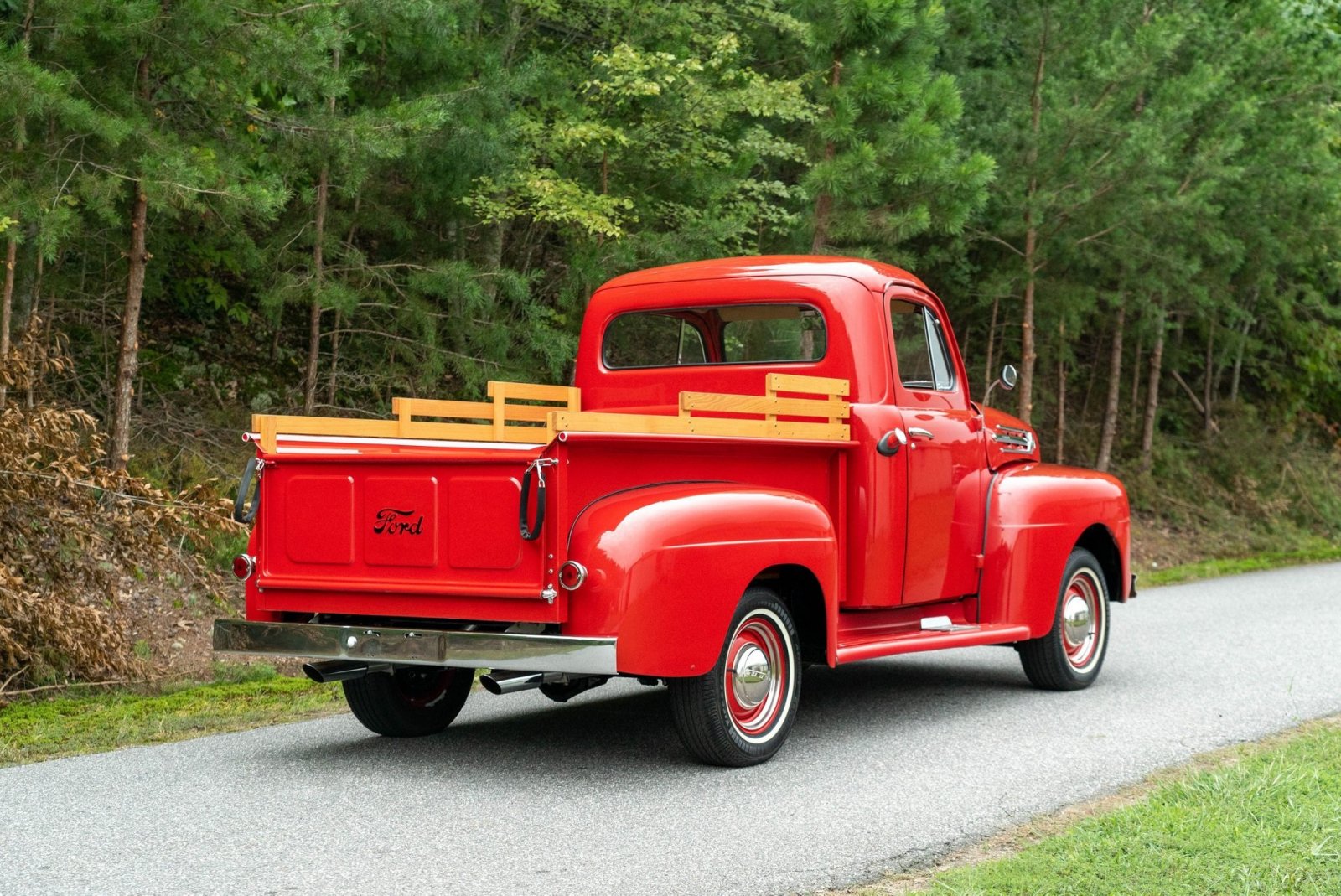 The flathead V-8, still at 239-cid, got a bump in compression ratio, increasing output to 106 horsepower. Hood trim was revamped, and front grille color was changed from silver to white, This one has the color matched with Chrome. The first F-Series truck (known as the Ford Bonus-Built) was introduced in 1948 as a replacement for the previous car-based pickup line introduced in 1941. It had a flat, one-piece windshield and integrated headlamps.It had a wider cab.Options included the 'See-Clear' windshield washer (operated by foot plunger), passenger-side windshield wiper & sun visor, and passenger-side taillight.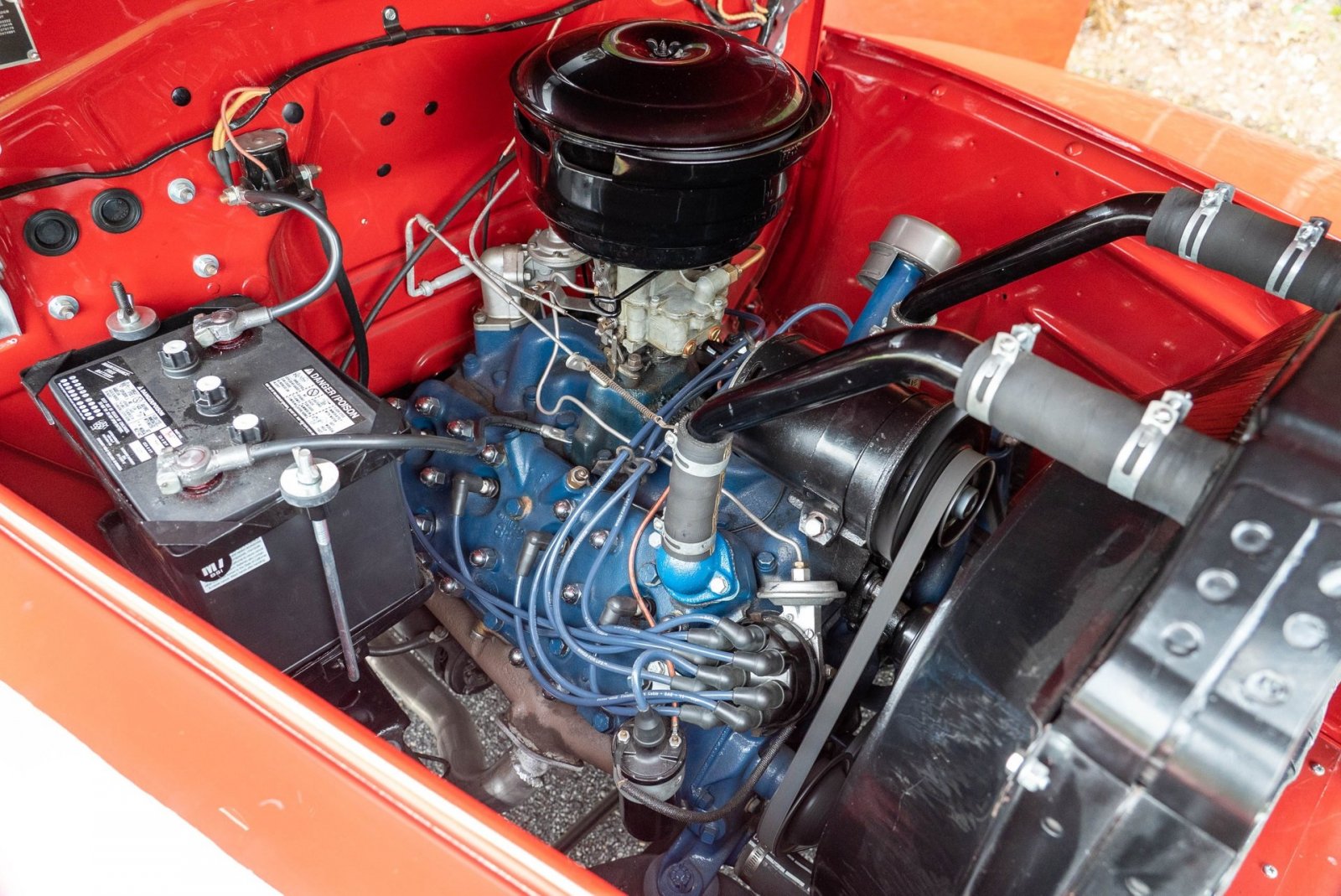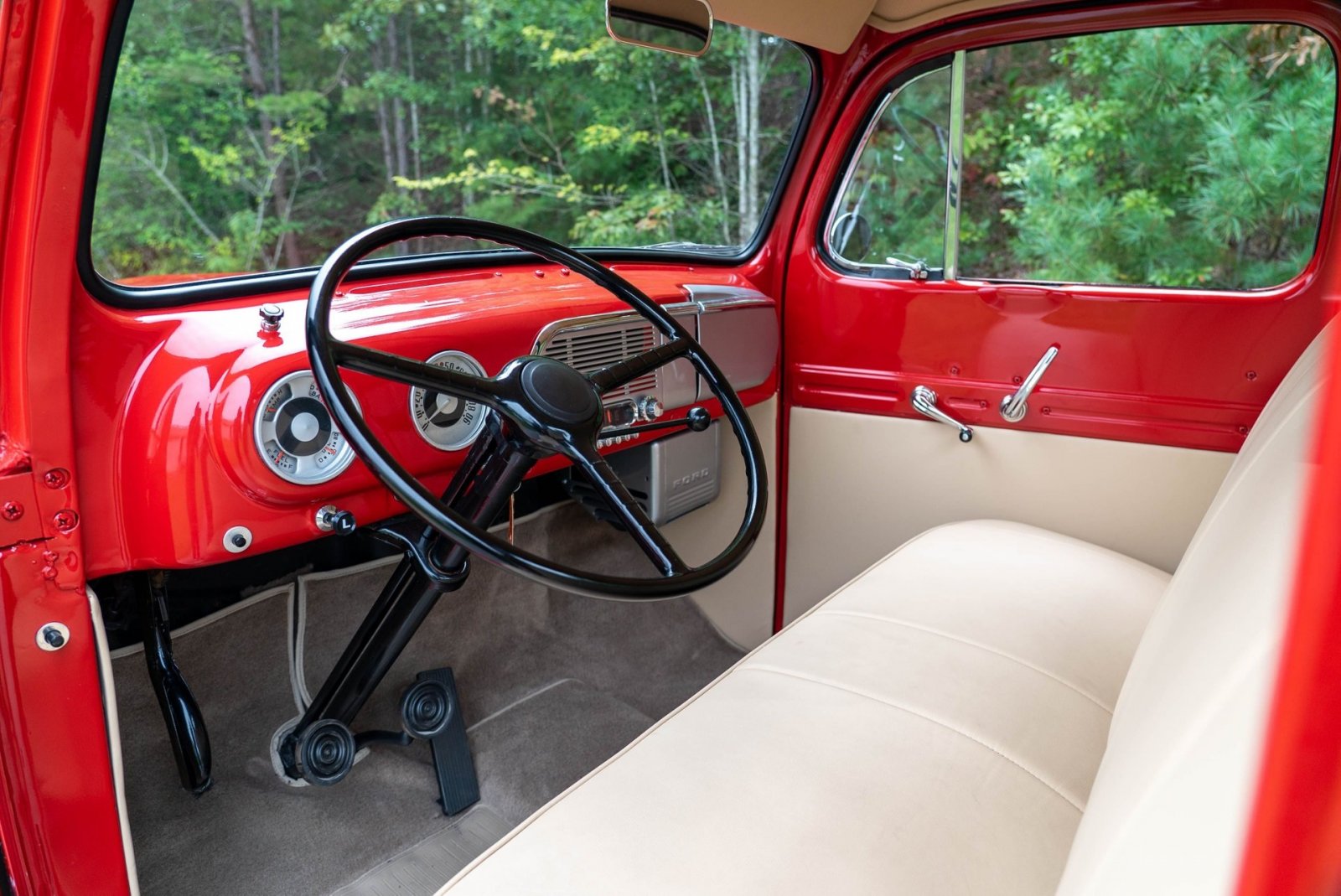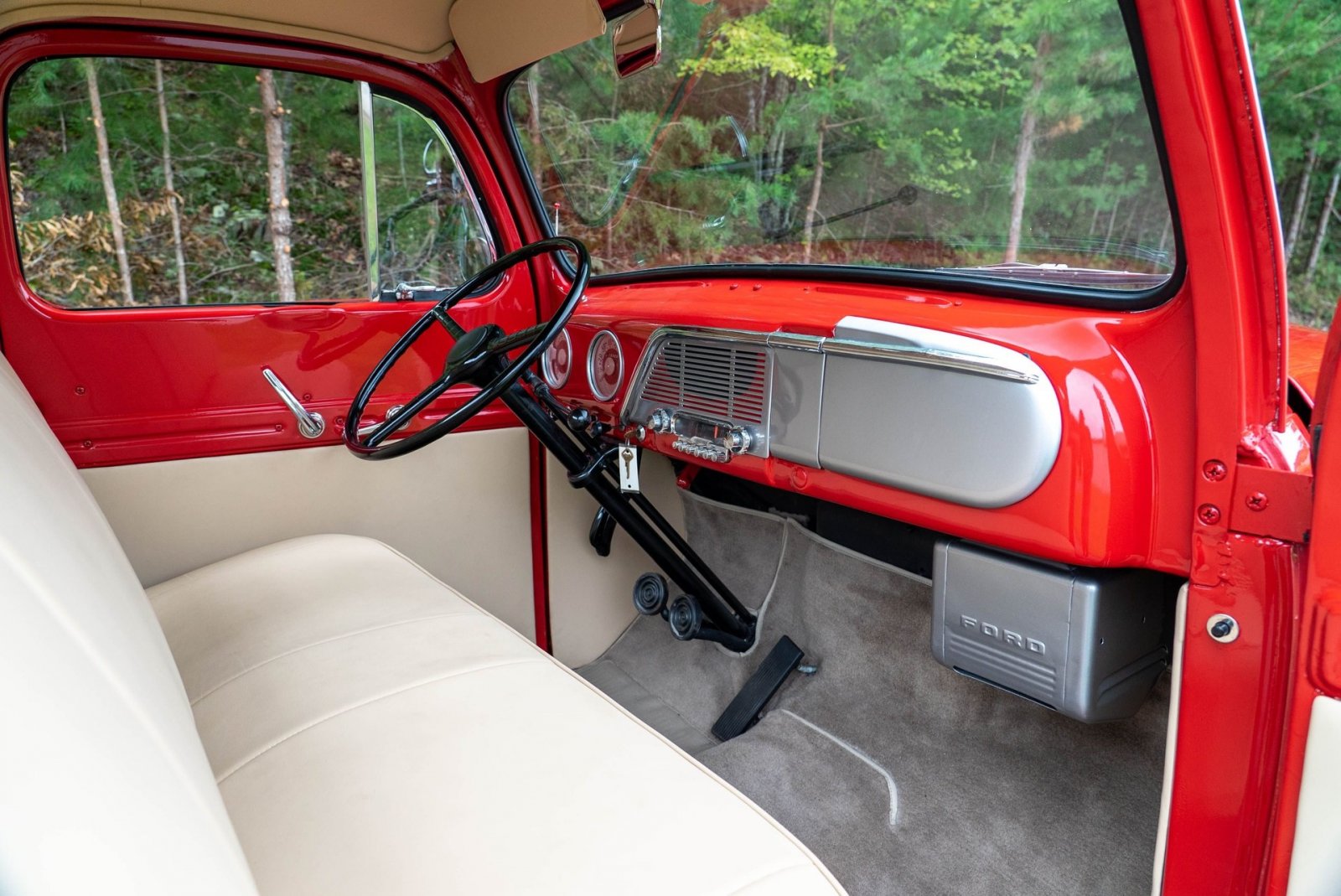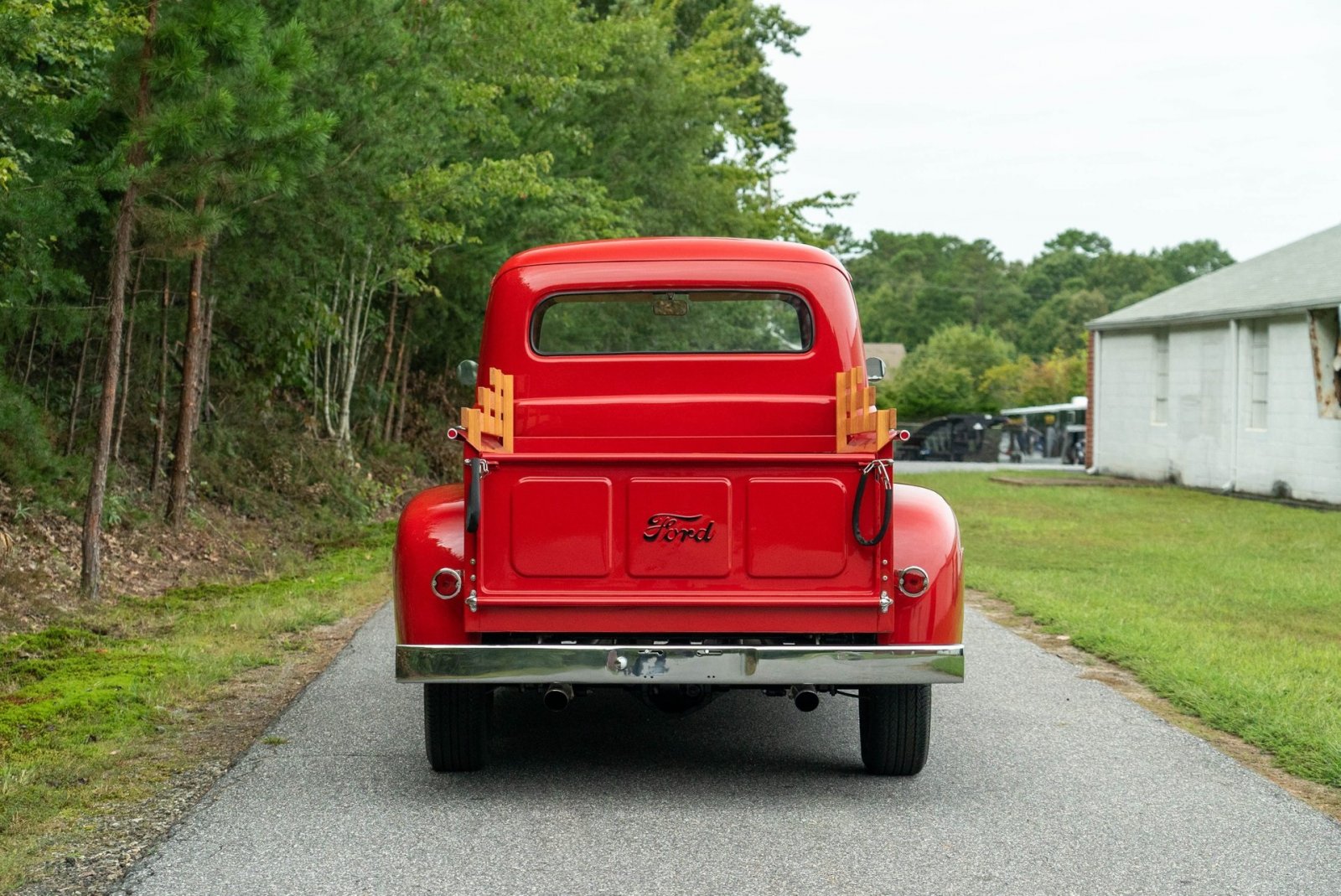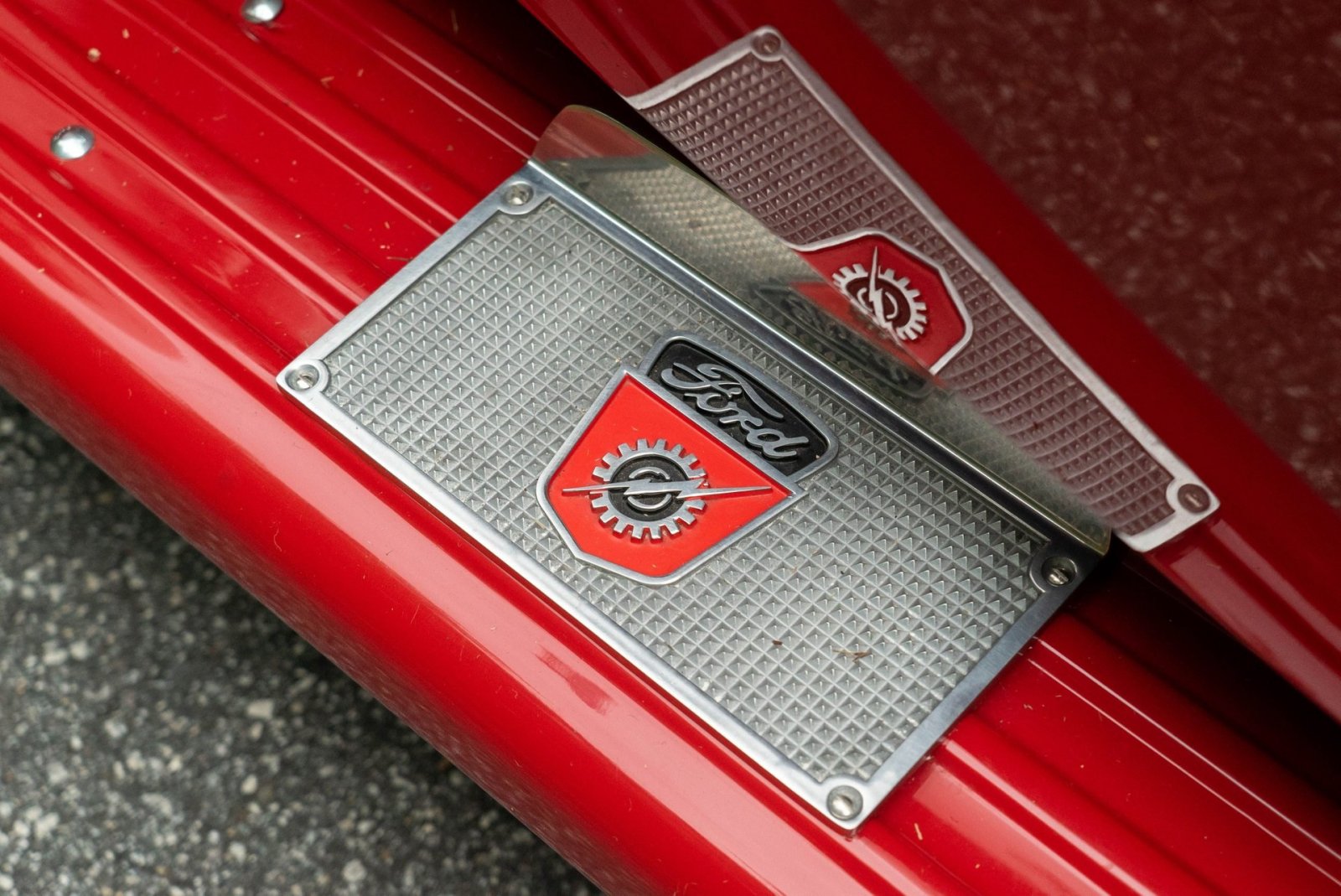 Design of the F-Series truck changed tremendously from 1950 to 1954. From 1948 to 1950, the grill was a series of horizontal bars and the headlights were set into the fenders. For 1951 and 1952, the headlights were connected by a wide aerodynamic cross piece with three similarly aerodynamic supports. The rear window was wider in the later trucks and the dashboard was redesigned.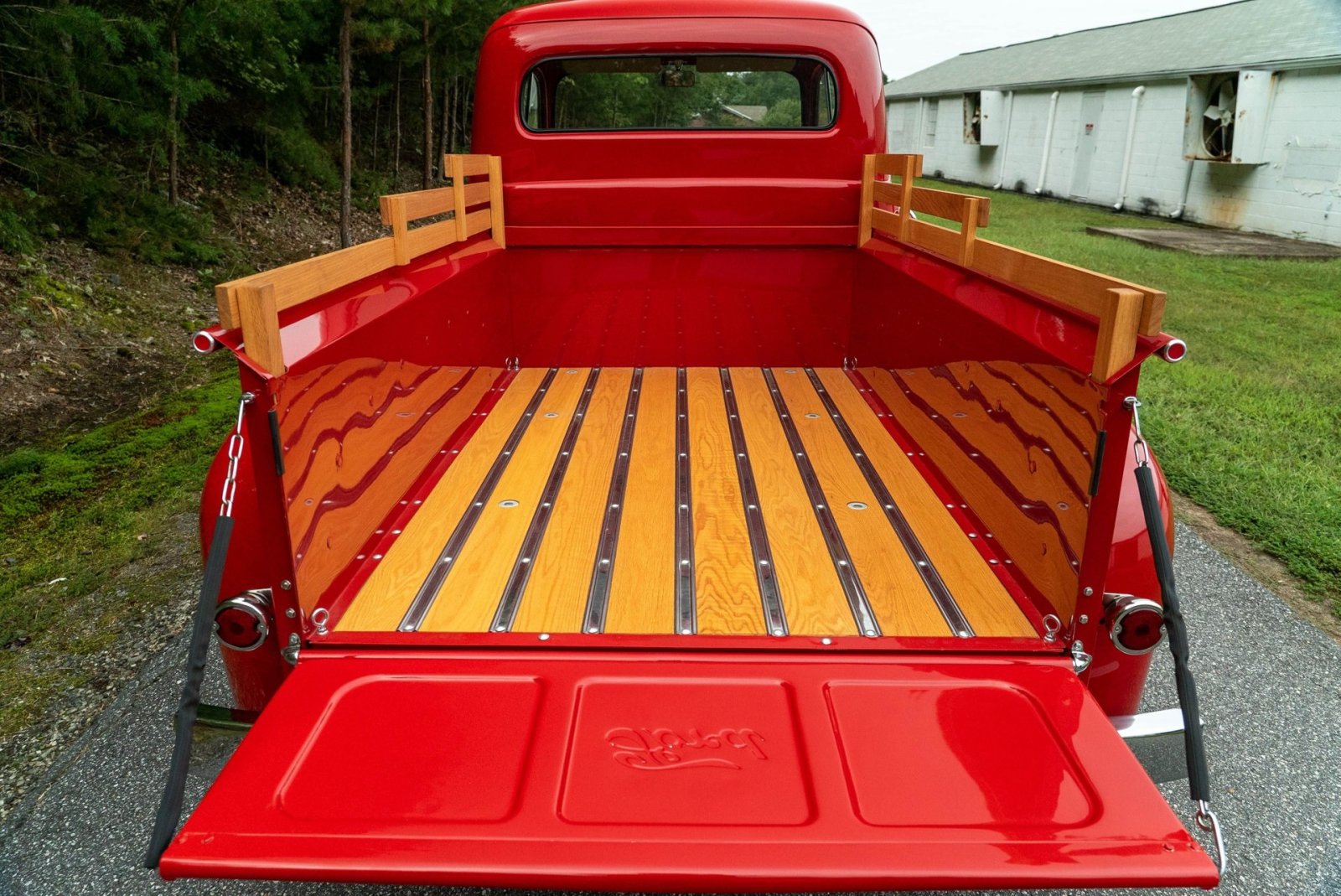 Photos & Source: ParamountClassicCars
$49,995
Please contact Kennith Stewart at 803-283-7289 for more information.