Well-known member
Staff member
administrator
Registered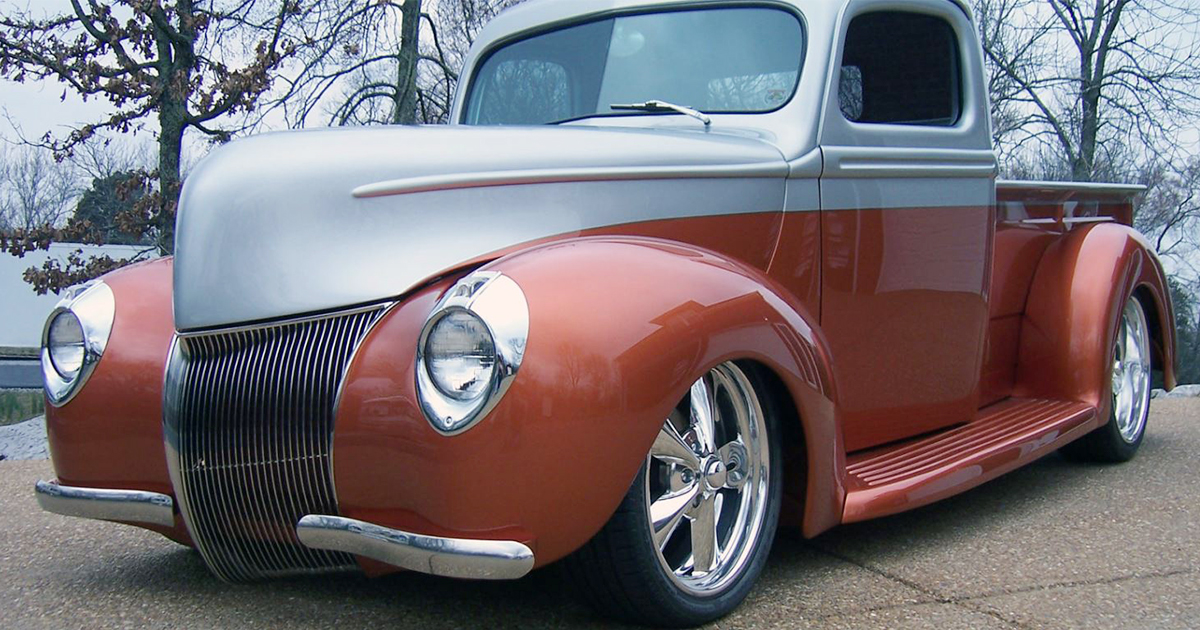 If ever a car was bound for hotrodding glory, the 1940 Ford is it. Legens Rods has exploited that happy fact in the form of this 1940 Ford Street Rod Pickup, chopping the cab 1½ inches, shaving the door handles and applying Sun Burst Orange and Silver paint. The custom Gray leather interior features ISS bucket seats and sculpted door panels, a Billet Specialties wheel and Jensen sound, and a 350/330HP Chevy crate engine was installed along with a Vintage Air A/C system. Pirelli-shod Billet Specialties SLC 85 wheels round out the look on this first-rate custom pickup.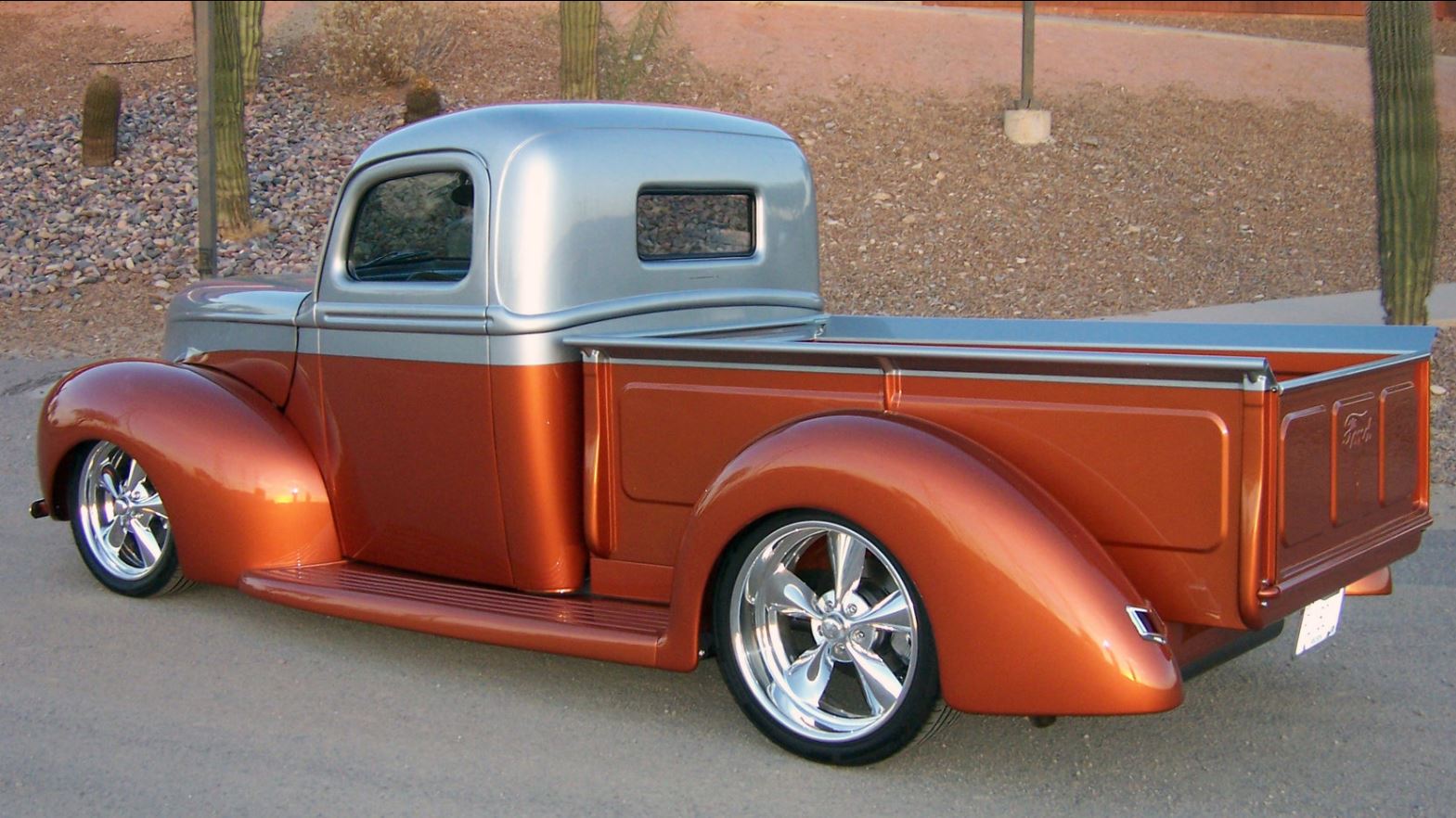 All steel body
350/330 Chevy crate engine
Billet Specialties steering wheel with GM tilt column
Vintage air conditioning, MSD ignition
Lokar shifter, shaved door handles, top chopped 1 1/2"
Electric doors and windows / hidden fuel filler kit
Shades of the Past top 25 award 2007
Mothers Choice award from SEMA 2007
Truck of the Year award (early finalist) GoodGuys 2007
Boyd Coddington Pro's pick (GoodGuys) 2007
Classic Truck Magazine Finest 5 2007
Buckaroo Communications Pro's pick 2008
Rod & Custom Magazine Crusin Customs 2011
World of Wheels Best in Class (Atlanta) 2011
F-100 Supernationals Truck of the Year 2011
F-100 Supernationals Best in Class award 2011