Well-known member
Staff member
administrator
Registered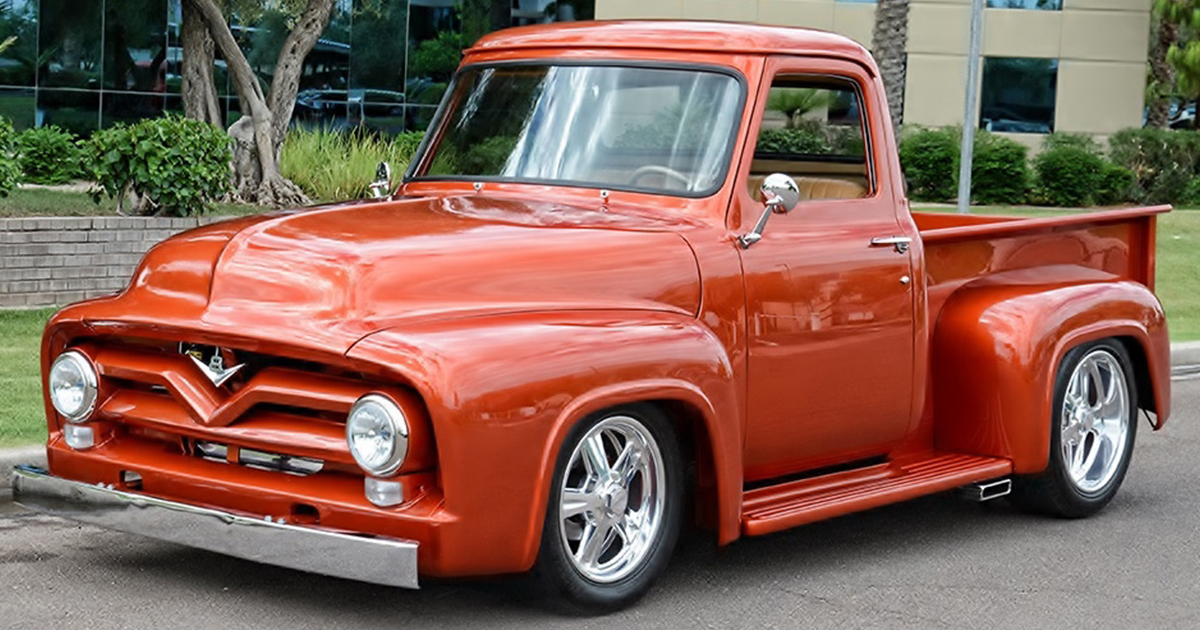 This custom is the end product of three years and over 4,500 man hours that culminates in this piece of automotive art. It features extensive frame and body modifications with many hand fabricated parts. It began with a fully boxed frame, Fatman Fabrications Mustang II IFS suspension with coilover shocks, Heidts 4-link suspension in the rear that compliments the IFS with excellent handling and comfort. The frame also supports a power rack and pinion steering, disc brakes, Ford 9" rear end and Richmond 3:55 posi-traction.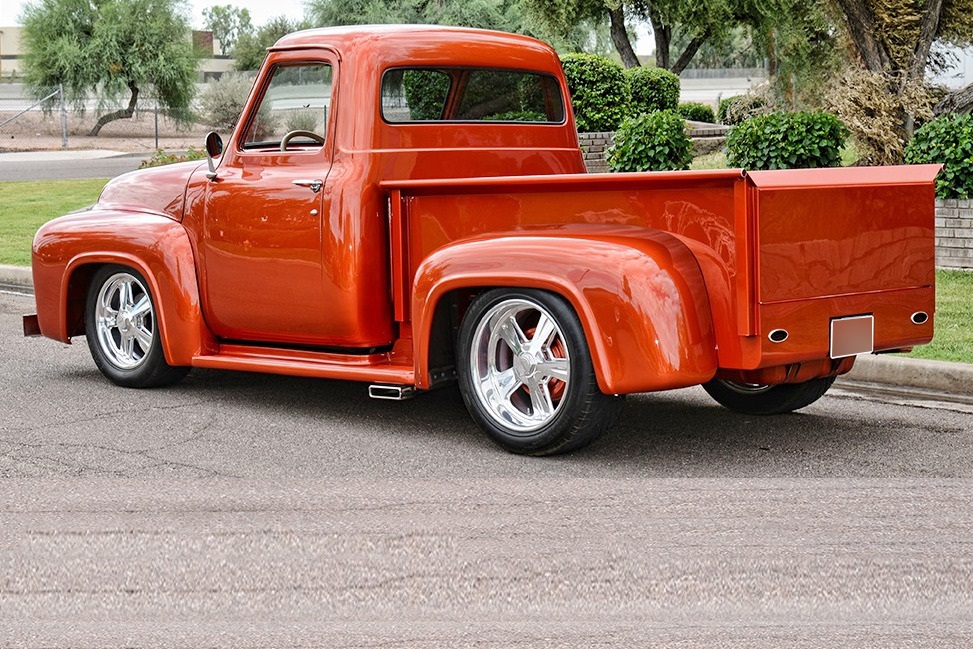 The extensive body work included filling all of the body seams, widening the rear fenders 3" and fabricating a custom roll pan with billet taillights to carry on the new sleek and stylish look. Now for the good part, the beautifully finished engine bay was stuffed with an incredible 351 Windsor, professionally built by Wikle Performance Specialties which included a set of aluminum GT40 racing heads, competition roller cam with roller rockers, a polished GT40 intake manifold channeled through a custom Spectre fuel-injected intake system with a 70mm MAF sensor and cooled with a Griffin radiator. The exhaust is expelled through a set of Sanderson ceramic headers coupled to a 3" Flowmaster exhaust system.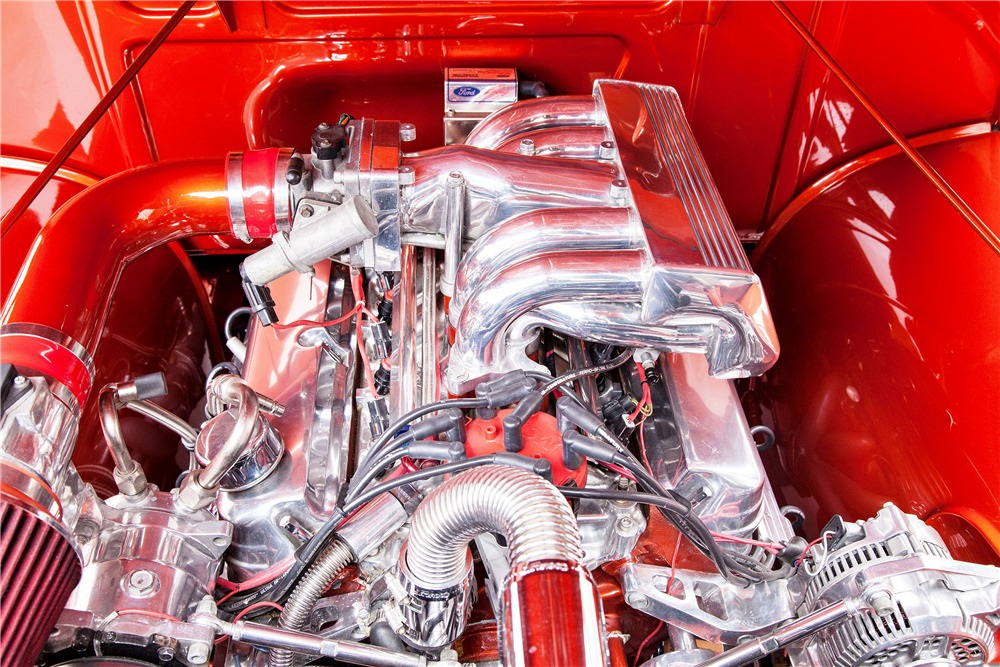 The custom transmission to handle the 500hp engine started with a Ford C6 built by Flip-O-Matic Racing Transmissions with a 5-disc clutch pack. The interior is as beautiful as the exterior featuring an all calf leather interior, customized dash extension, custom fiberglass console, custom leather seat, Dakota Digital Dash, Secret Audio Stereo system including a JBL sub-woofer, pre-amp and speakers. The pickup was finished off with power windows, Vintage Air, single glass windows and a custom finished oak bed. The paint is custom Prowler Orange 2-stage glamour coat, and Budnik custom 18" and 20" rims.