Well-known member
Staff member
administrator
Registered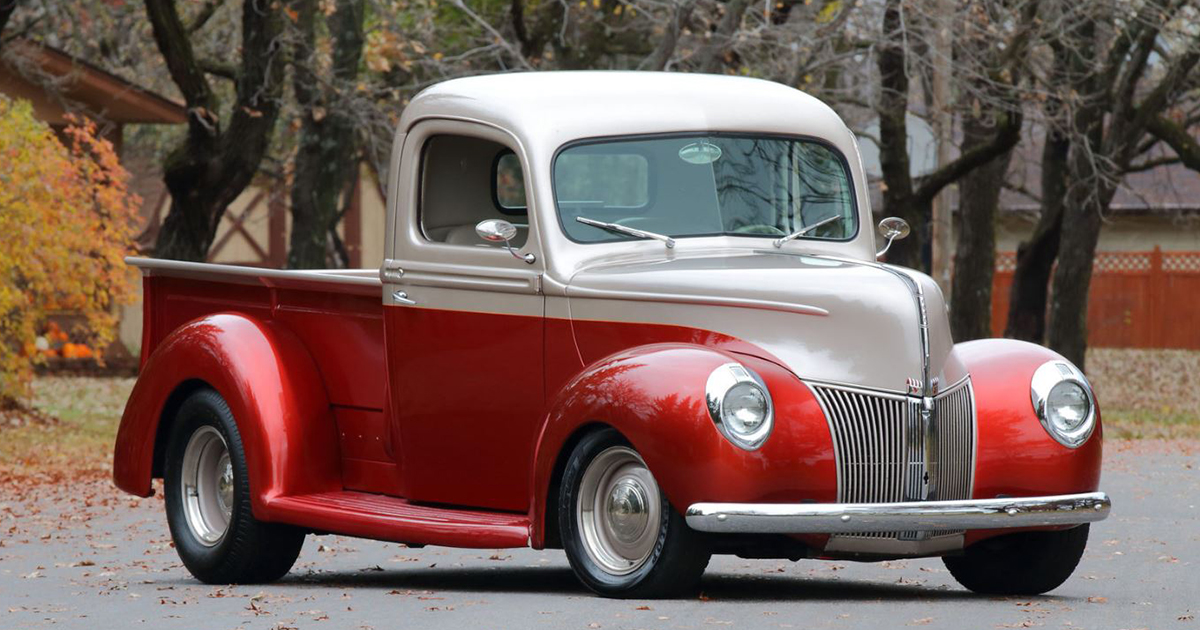 This 1940 Ford Custom Pickup has just enough unique details to pique your interest. Finished in a striking two-tone paint scheme of GM Light Antelope and Ford Bright Amber paint, the colors on this all-metal Ford aren't that far off from a vintage choice. The interior of the bed features a fully restored box with stained boards and stainless strips. At the back there is a custom roll pan, frenched tail lights and "Ford V8" script on the tailgate. Under the hood, componentry is completely modern, with a Chevrolet 350-cubic-inch V-8 engine that cranks out a stout 330 horsepower.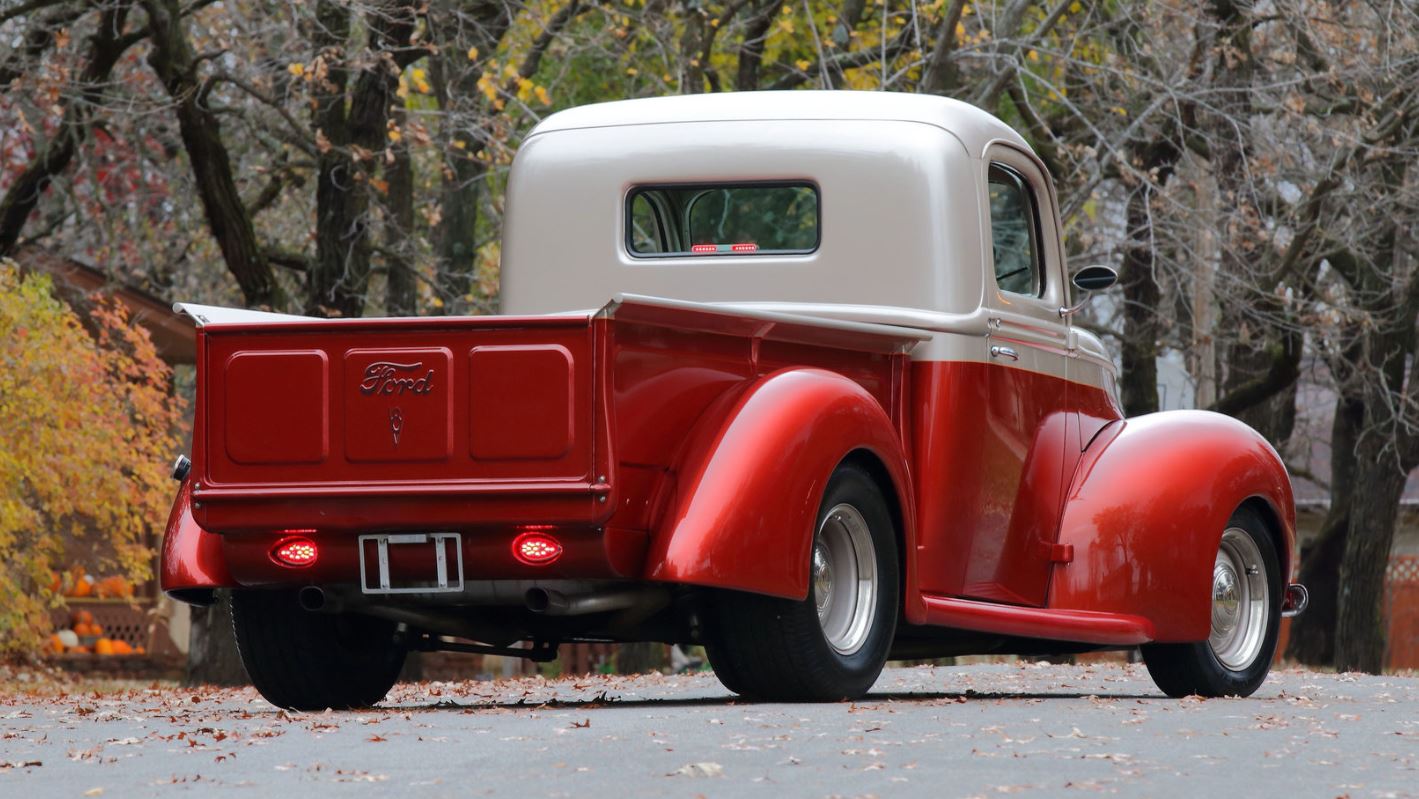 The powerful mill is coupled to a 700R4 transmission with overdrive. This truck features a suspension with Heidts tubular A-arms and sway bar, a Ford 9-inch rear end with a 4-link and adjustable coilovers set up. Short stopping distances are not a problem with 4-wheel power disc brakes. Meanwhile, power steering helps reduce turning effort and lends itself to a daily driving routine. On the inside, rich leather seats and door panels look sharp and nearly mirror the Light Antelope exterior paint.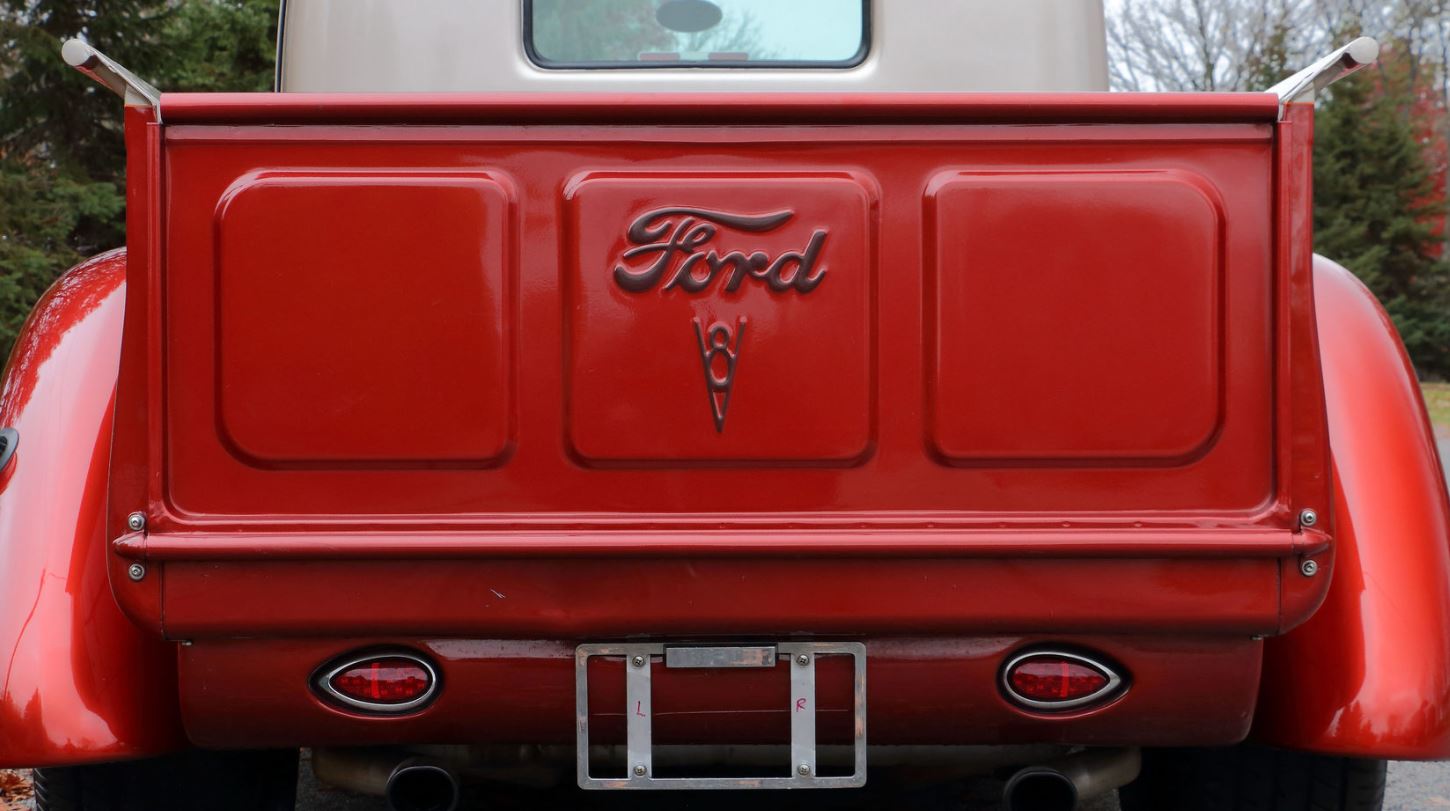 Jewel-like detailing of Ford script, vents and dash controls make for a nice complement to light leather tones in the cab. A custom console and interior trim along with custom gauges and built-in tachometer are fitted to the interior, while a JVC sound system lends a modern touch.