Well-known member
Staff member
administrator
Registered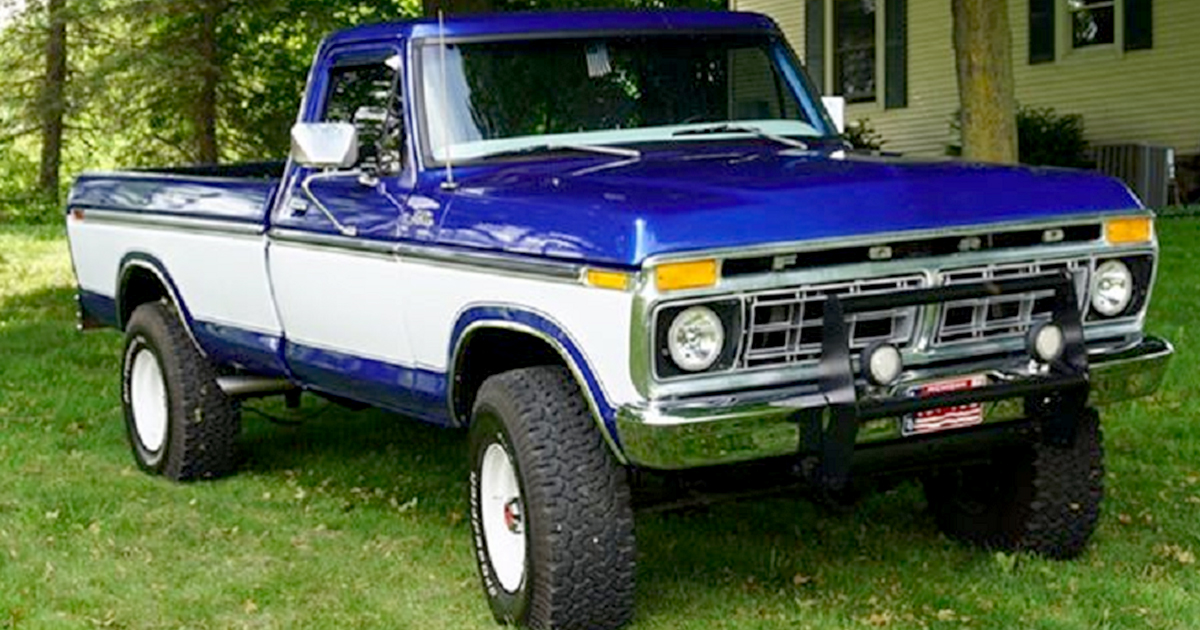 We were online looking at classic sixth-generation Ford trucks, hey–it is our weakness. And then we came across this blue and white two tone Ford F-250 Highboy. It is an incredible truck that perfectly captures the spirit of "
Two Tone Tuesday
, which is, basically, showing you Ford trucks so hot they deserve a dramatic slow clap.
This 1977 Ford F-250 Ranger belongs to
JL_Thomas_77
, whose Instagram is an enviable scrapbook of his rocking rig. The F-250 has been remarkably preserved, and is a pristine ride. Plus, at 42-years old, it can tear up the road as well as any pickup.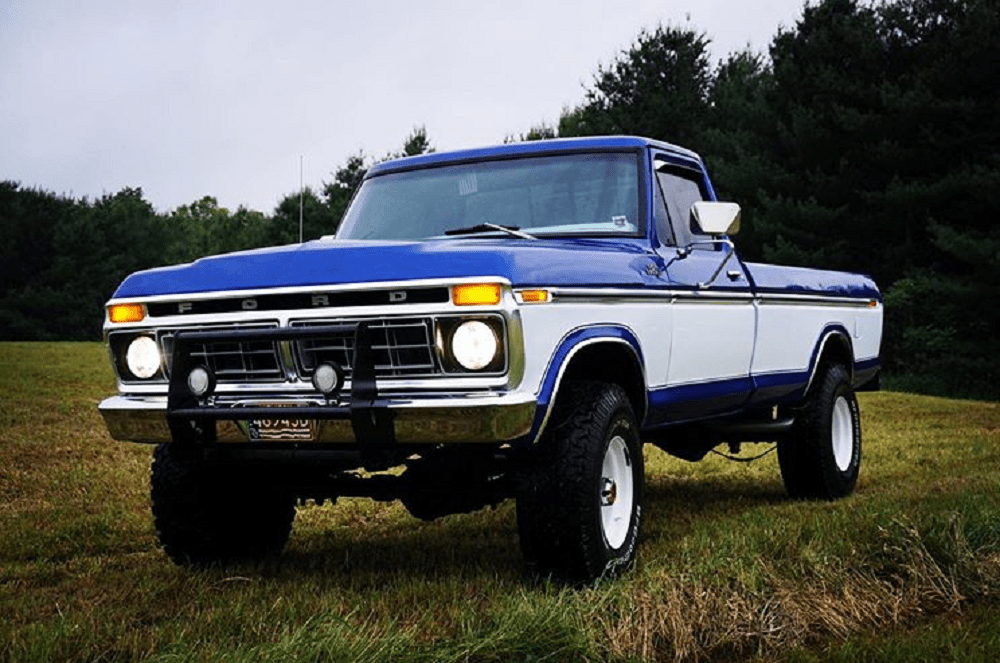 Powered by a 460 big block, it rides on BFGoodrich All-Terrain 35/12.50R-16.5 tires. This truck is a classic
Highboy four-wheel-drive F-250
. And if you thought this might just be a show pony, you'd be wrong. This is still a wild stallion.
http://instagr.am/p/B1KfCLLjO-4/
Last edited: