Well-known member
Staff member
administrator
Registered
Best Shot' hit-maker has been busy with the Blue Oval, appearing in an F-150 promo and driving a custom F-150 in his newest music video.
Do you remember the
Ford
commercials
Toby Keith
starred in several years ago? Of course you do. Who could forget that he's a Ford truck man and that's all
he drives
? We sure couldn't. Country singer
Jimmie Allen
remembers, too. But those commercials are more than just fond memories for Allen. They're motivation.
The voice behind the song "Best Shot," which went to the top of the Billboard Country Airplay chart last year,
recently told Variety
, "I'm trying to be the new Toby Keith. I'm trying to be Ford
tough
. I want everybody to see a Ford sign and see my crazy-looking face sitting there, smiling."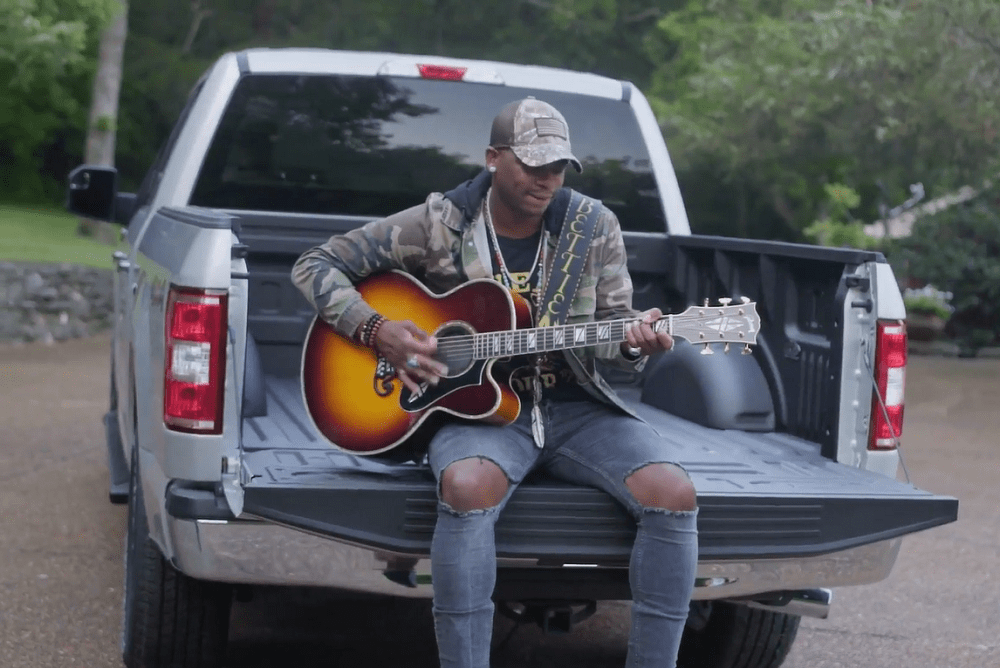 The 33-year-old Allen's quest got off to a good start decades ago. When he was a kid, his father drove him around in a 1998 Ford truck. He also introduced the young Allen to country music inside of it. Clearly, that experience left a strong impression on him.
Allen worked a lot of odd jobs, including janitor, bus boy, and barista, on his path to stardom. He was a contestant on season 10 of
American Idol
, but he got his biggest break with his debut single "Best Shot."
https://i0.wp.com/www.ford-trucks.c...o-Be-the-Next-Toby-Keith-for-Ford-3.png?ssl=1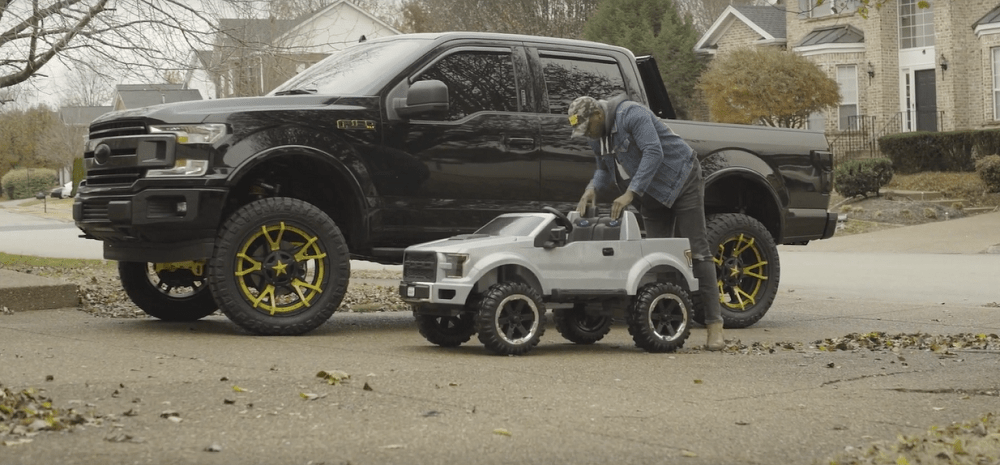 Now, Allen has partnered with Ford in two major ways. The music video for his newest song–a cover of
Keith Urban
's 2017 song "Boy Gets a Truck"–features two Ford pickups: a lifted
F-150
with aftermarket wheels and tires and an electric child-size second-generation
Raptor
. Urban's lyrics explain how a truck can change a boy's life, something Allen knows from personal experience.
Allen is also the star of a new Mid-South Ford Dealers promo for the Premium Leather + Liner F-150. As its name implies, it has leather seats, courtesy of Katzkin, and a bed liner. In the video, Allen says Ford means family to him – and not just his dad. "My grandma was the one who told me, 'Whatever your dream is, you chase that a hundred percent.'" Allen has the job history to prove that. At one point, when things weren't going his way, he slept in his car.
source
https://www.ford-trucks.com