Well-known member
Staff member
administrator
Registered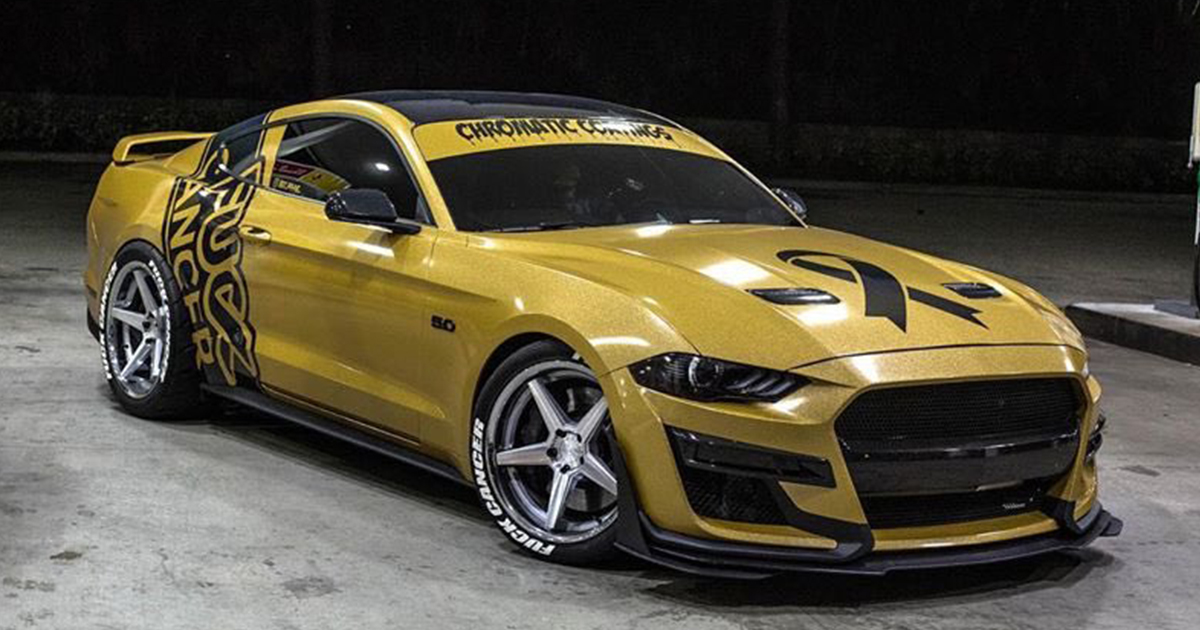 One of my best friends kelvin passed away from lung cancer last year March 8th. This all started when I had a built Focus Rs & another one of my best friends did his SRT charger. We both did a ghost pearl white to represent lung cancer. I have linked up with a few companies to help push the movement. I have attended a lot of shows with the cars and have made a big impact to spread the awareness Over social media. I have now started the build on GTENIA the mustang. This time I did a flaked gold color with a holographic black. I did a shelby gt500 bumper, ferrada wheels 20x9 Fronts and 20x11.5, tire stickers with the "fuck cancer". I went with the s550 euro tail lights. Chromatic coatings is who wrapped the car and helped me do all the work.

Before.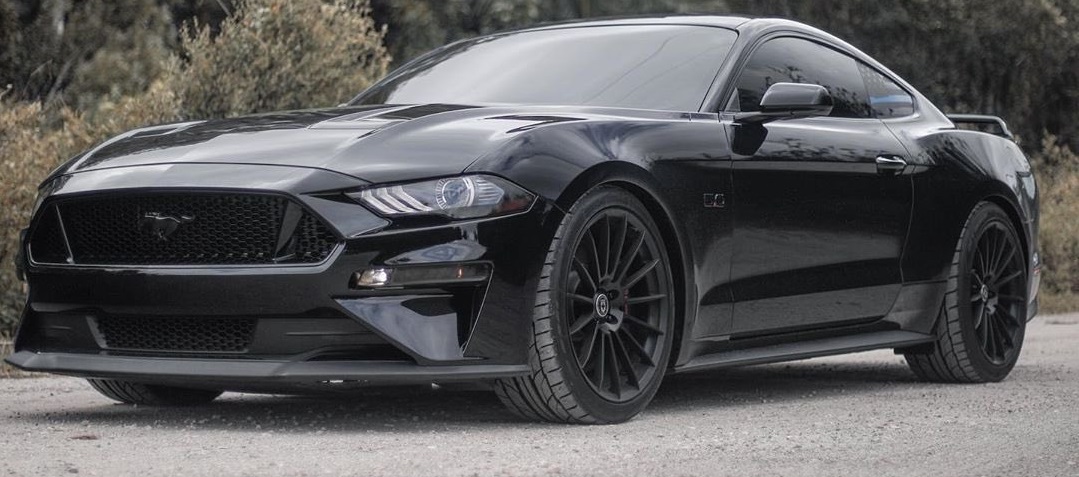 Photo by: Jason Shore
At : Chromatic Coatings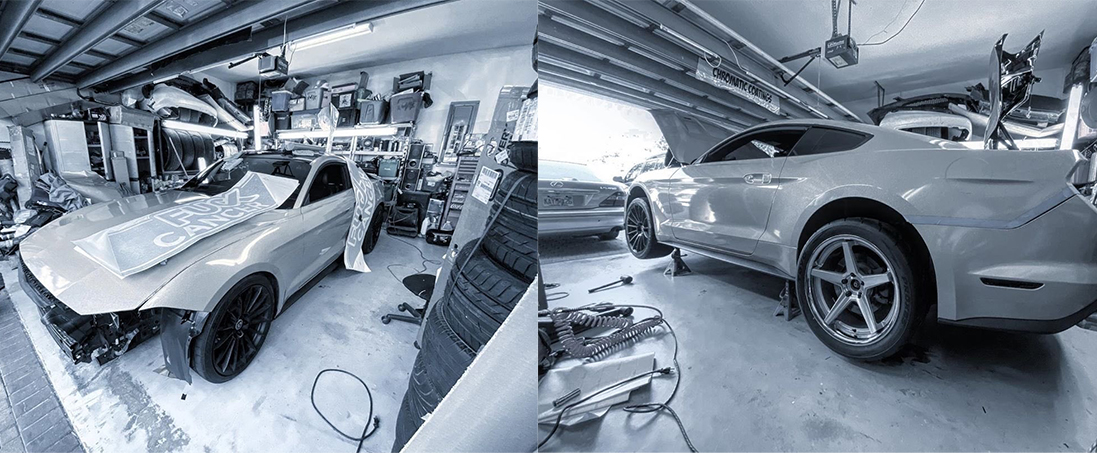 After.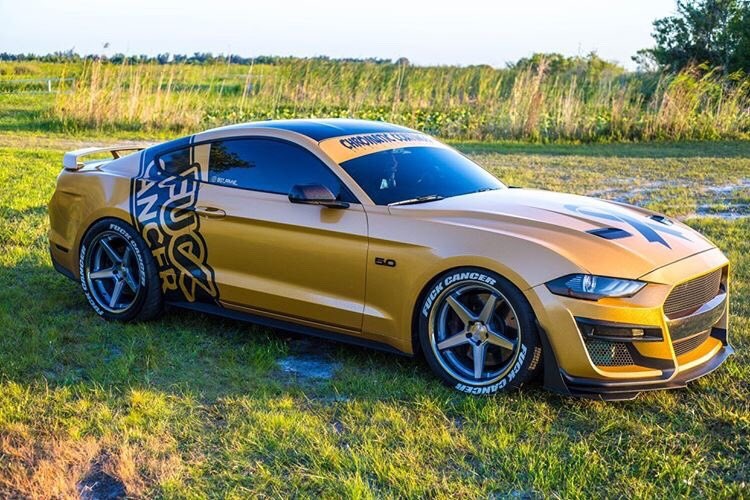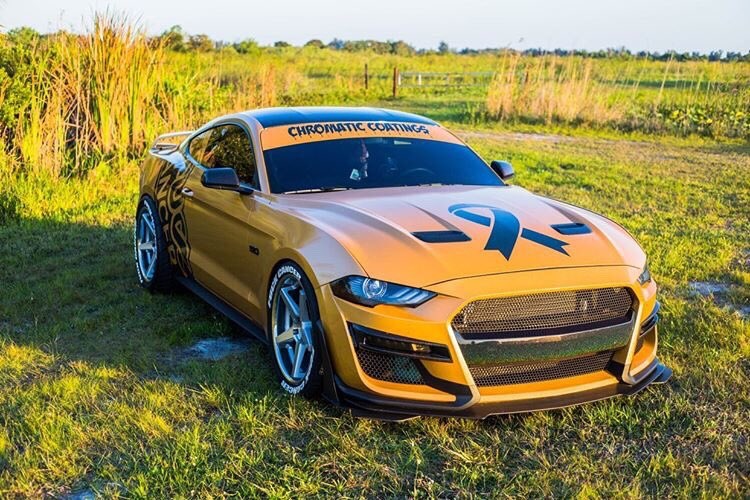 Photos by: Jack Koos
http://instagr.am/p/B-hzKbIH3T8/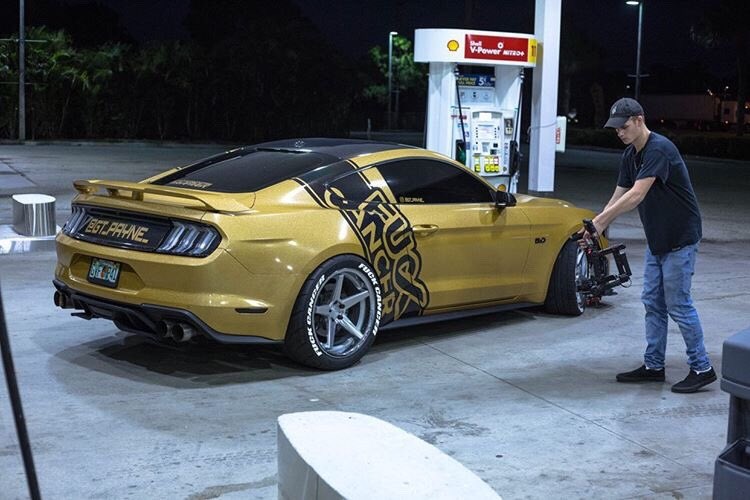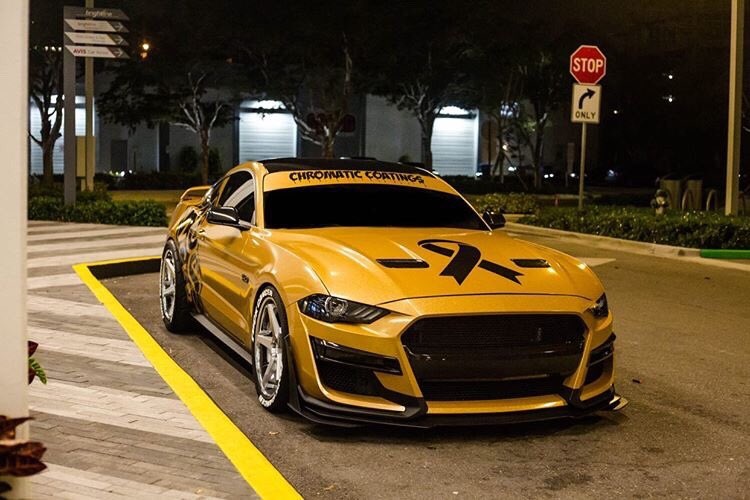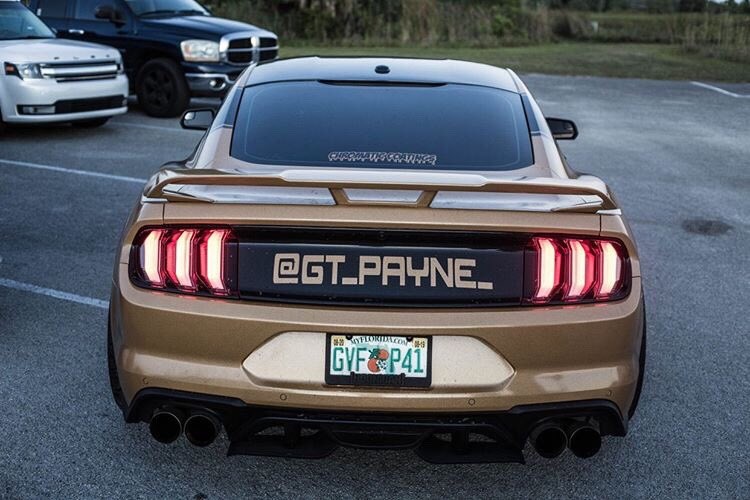 http://instagr.am/p/B9eoPMEn5Xx/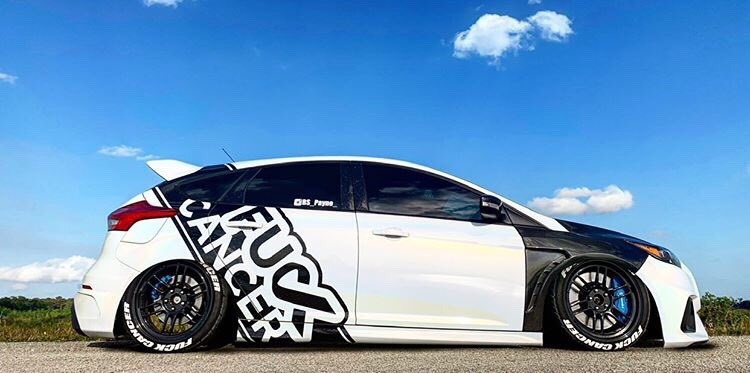 Front bumper: 777Performance
Wheels: Ferradawheels, Tirestickers.
Warp: 561_Devin, Chromaticcoatings.
Tuned by: Palmbeachdyno