Well-known member
Staff member
administrator
Registered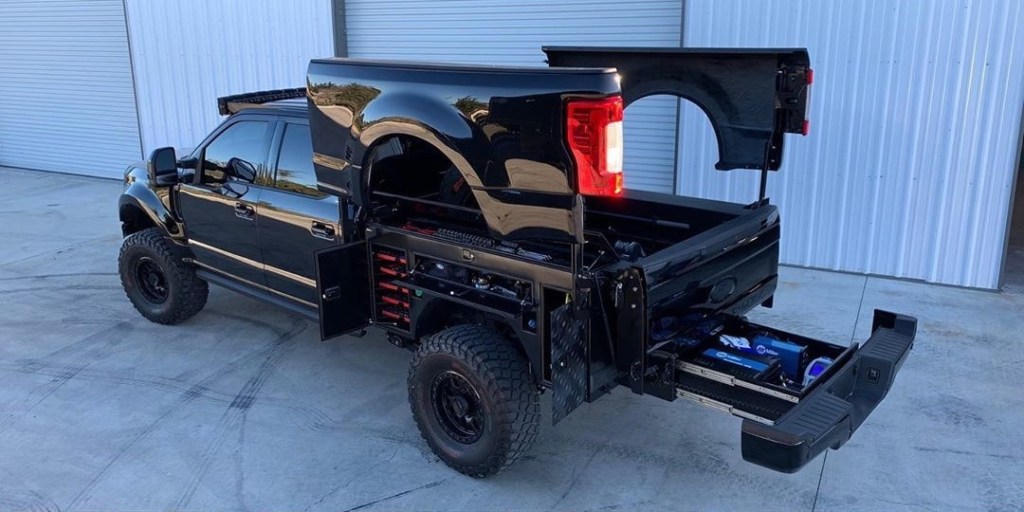 Ford Super Duty pickup by Brad DeBerti is more than meets the eye, hiding a fully-stocked tool box that puts other toolboxes to shame.
Love trucks? Love tools? Yeah, we thought so. This incredible toolbox/truck combo is right up our alley, and we know you're going to love it, too.
Based on a Ford Super Duty pickup, this concept by Brad DeBerti is dubbed the "Transformer," and we can see why. The pickup's bed is more than meets the eye. Hiding underneath the bed panels is a fully-stocked tool box.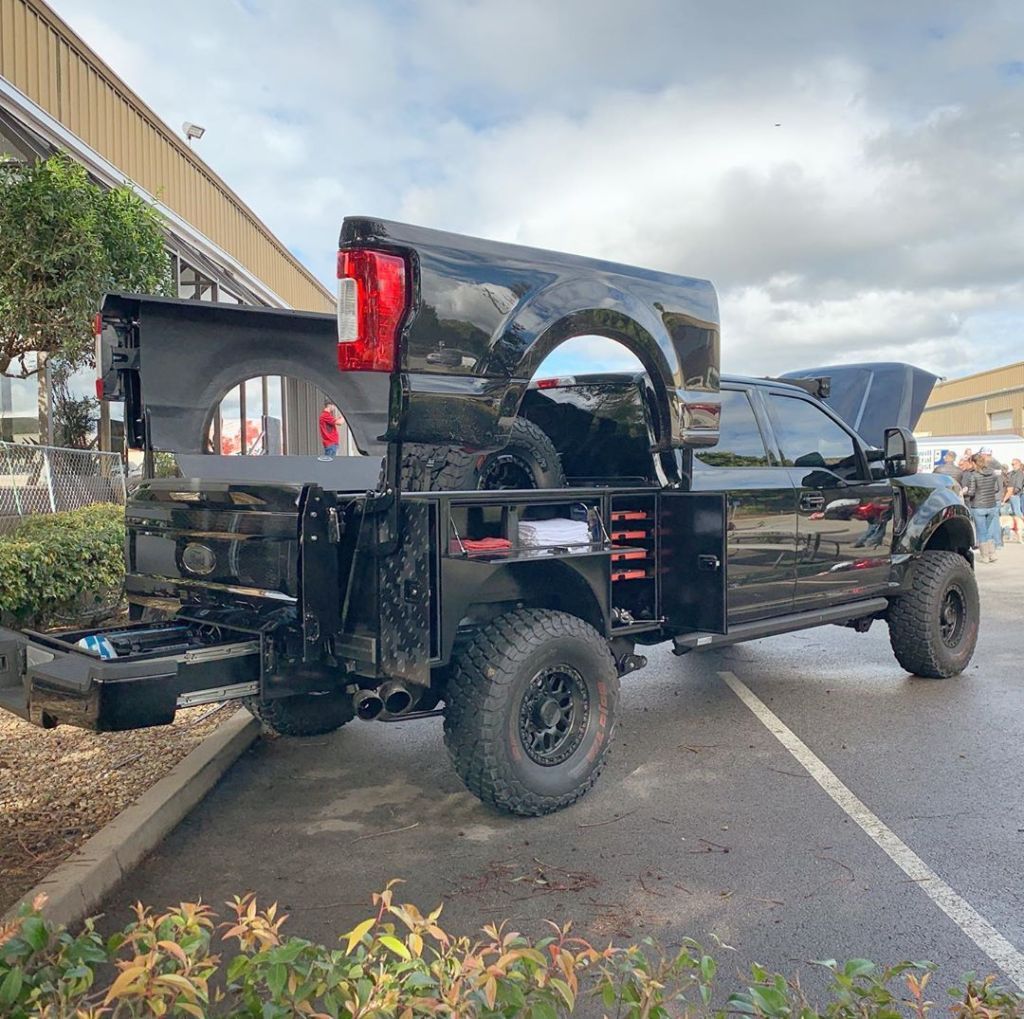 We're not talking some department-store last-minute Father's Day gift, either. When we say fully-stocked, we mean it. Heck, the number of tools in this truck puts the tool collections of some of our editors to shame. With the bed sides slid up, we see a hidden tool chest with several drawers and a hinged lid.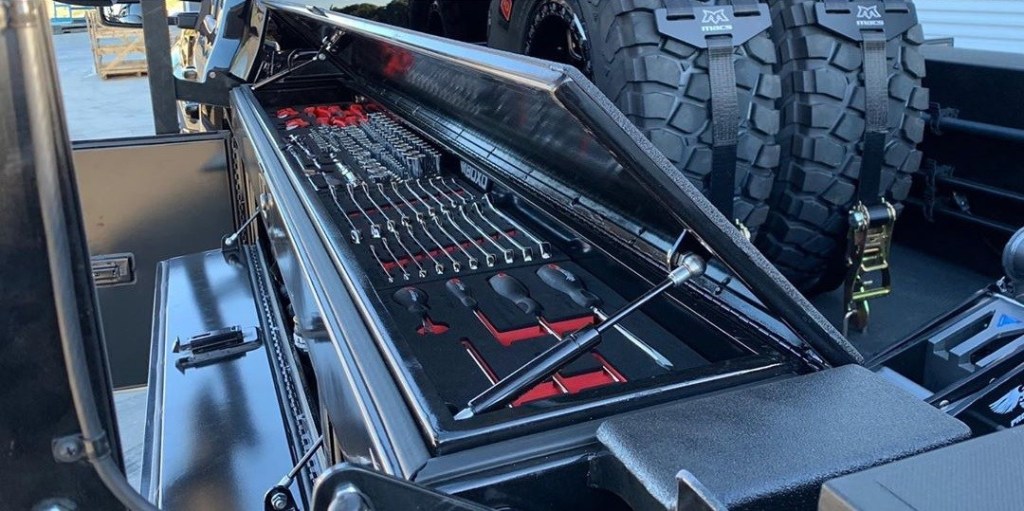 Underneath the hinged lid, you'll find an impressive selection of wrenches, sockets, and screwdrivers. Keep in mind, that's just one compartment – and just one side of the truck! Maybe the left side is SAE, and the right side is metric. All joking aside, we're shocked by the number of tools DeBerti was able to cram behind the bed side p.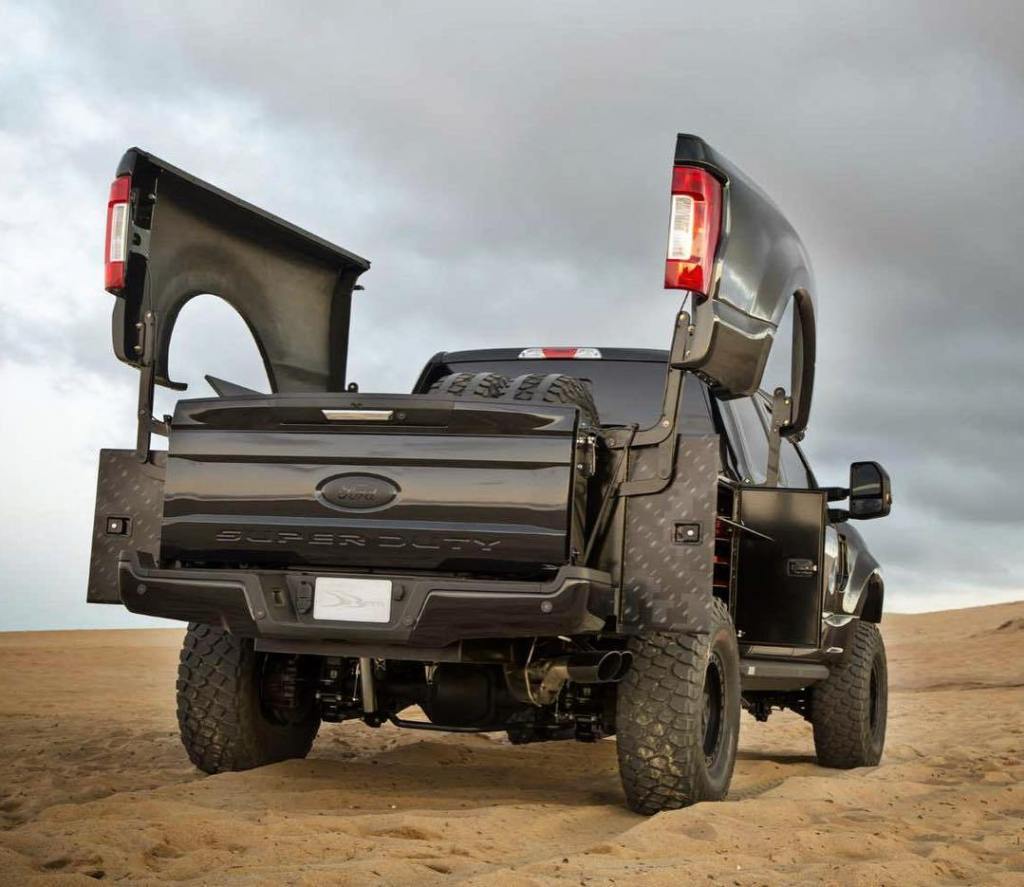 We're excited to see more of this truck from
DeBerti
soon. Hopefully, we'll be able to get some more details on what's in the rest of those drawers. From torque wrenches to Torx sockets, you'll probably find it hiding underneath the bed of DeBerti's truck.