Well-known member
Staff member
administrator
Registered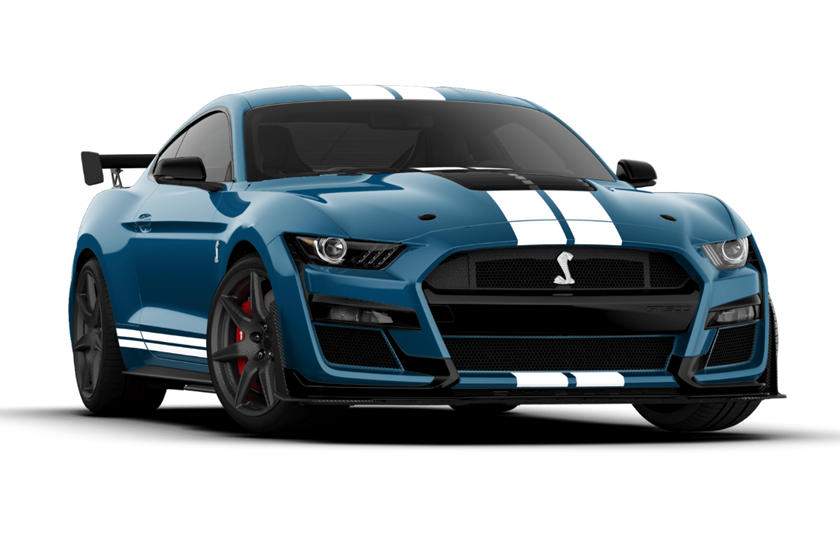 Two full years since it was announced and eight months after the reveal, the 2020 Shelby GT500 configurator is finally available for serious buyers and people paid by the hour at work. For everyone else, we can tell you that it's possible to spend a whopping $107,080 on a 2020 Mustang GT500, including destination. We've already reported that you can spend $10,000 on stripes but, more practically, you can also spend a large chunk of change on the Carbon Fiber Track Package. That comes in at $18,500, while the Handling pack is just $1,500.
For your $18,500, the Carbon Fiber track Pack includes aerodynamic improvements such as the big carbon-fiber wing and splitter wickers, a carbon-fiber instrument panel, 20-inch exposed carbon fiber wheels with sticky Michelin tires, adjustable strut top mounts, and the requisite Recaro seats. What you don't get is a rear seat because you clearly drive so fast that nobody wants to be a passenger.
Start optioning inside, and the Technology Package pops up for $3,000 and includes a Bang & Olufsen sound system, voice or touchscreen controlled navigation, heated mirrors, and blind-spot monitoring with cross-traffic alert because you'll have to reverse at some point.