Well-known member
Staff member
administrator
Registered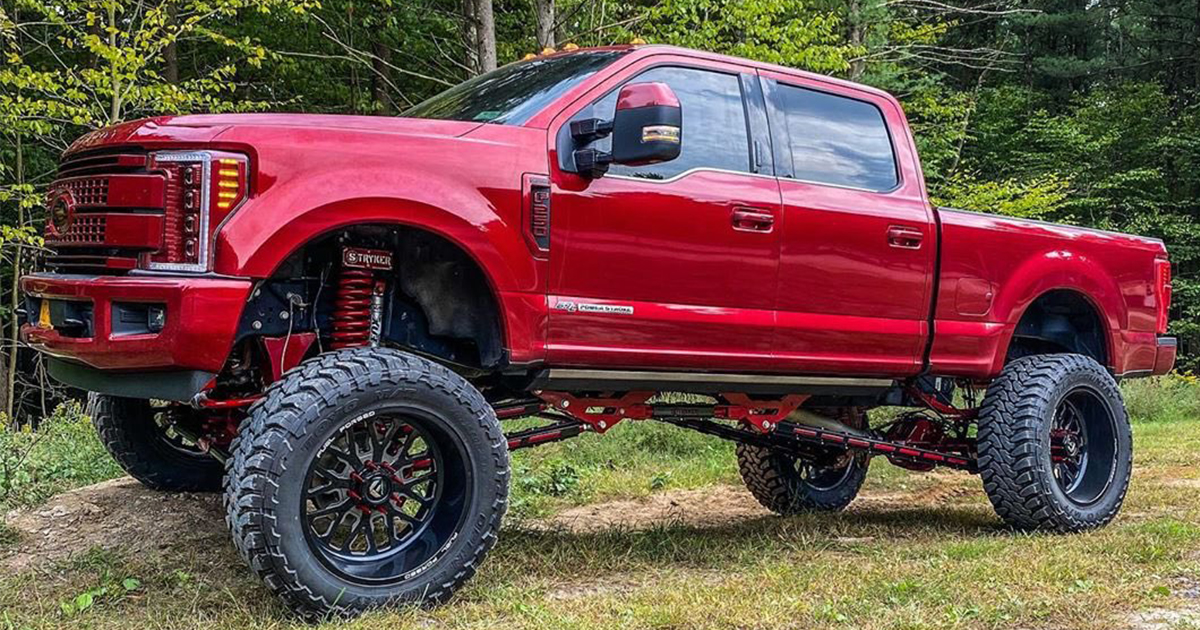 2017 F-250 Platinum Ultimate,
40" toyos, 24x12 fuel forged FF45, 11" Stryker lift!

Says: Hades_six7 (Owner)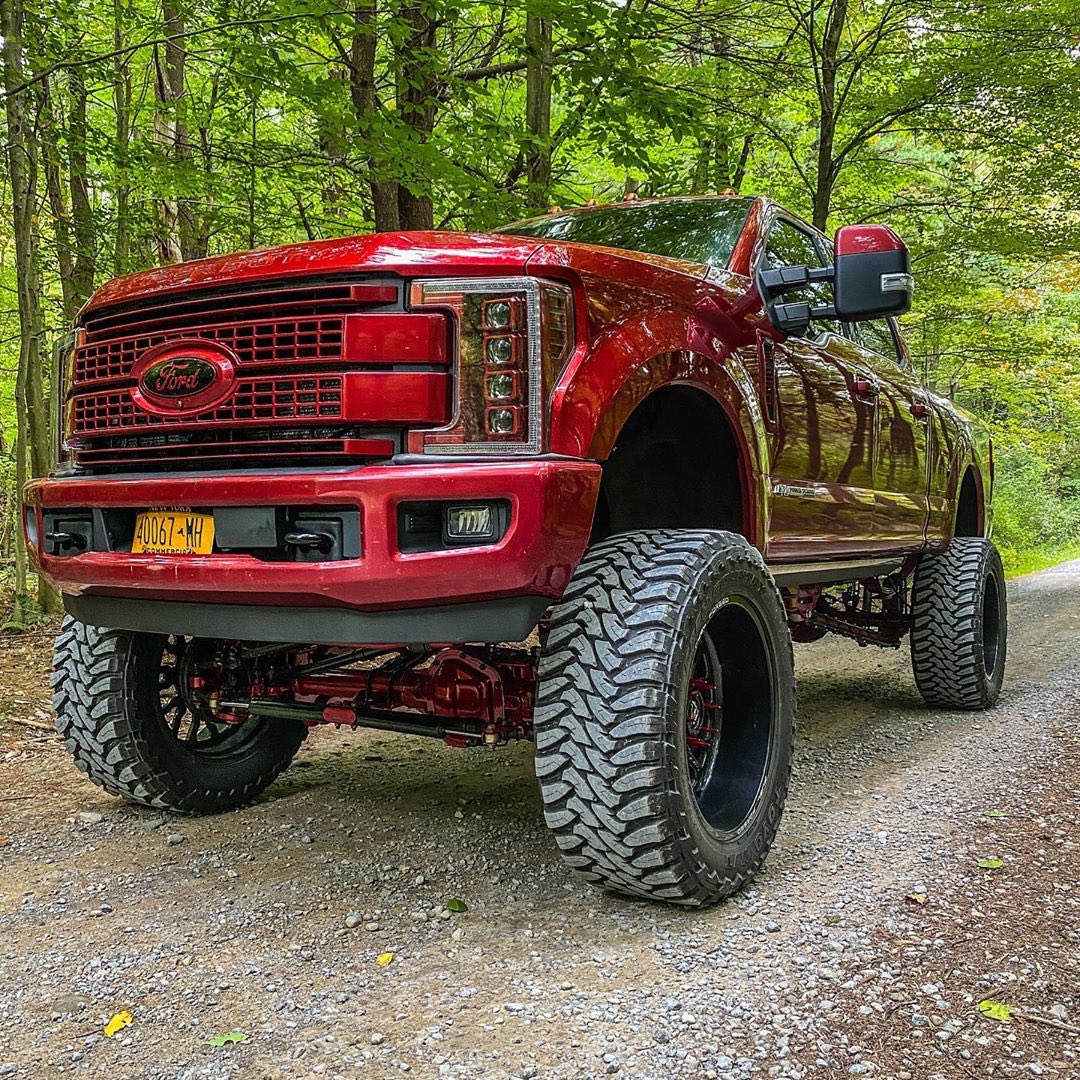 On September 24, 2015, Ford unveiled the 2017 Ford Super Duty line at the 2015 State Fair of Texas. This marks the first all-new Super Duty line since their 1998 debut, the frame is made from 95% high strength steel and the body (like the F-150) is made from high-strength military grade aluminum alloy.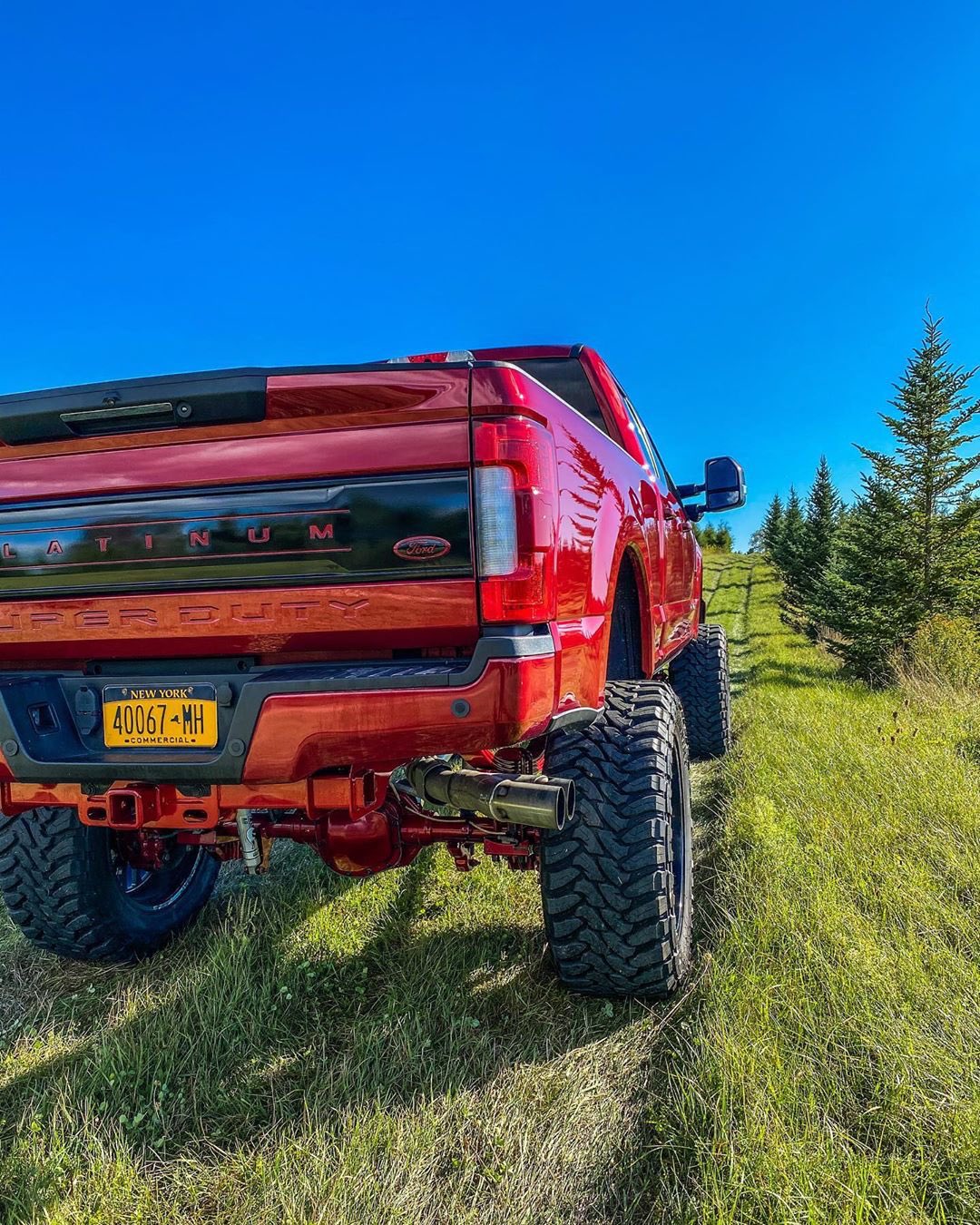 For the first time since 1999, both the Super Duty and F-150 lines are constructed using the same cab[26] to better compete with GM, Ram and Nissan's HD trucks. In a major departure, the stand-alone front grille and stepped front fenders seen since 1998 were eliminated from the exterior. The 2-bar grille introduced in 2011 was widened, integrating the headlights into its design.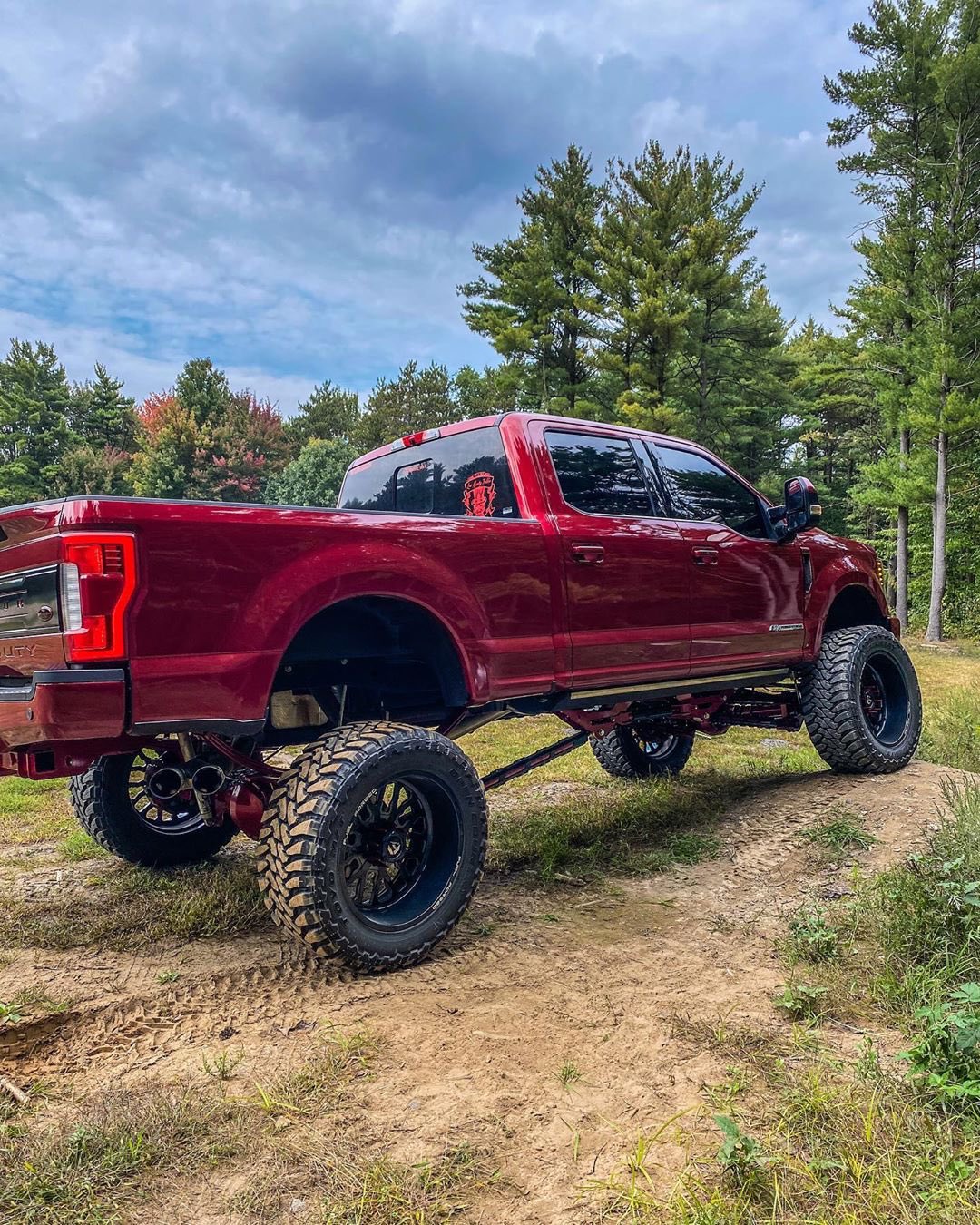 In a switch to an aluminum-intensive body similar to the F-150, Ford created a potential 700 lbs (318 kg) of weight savings; in spite of the addition of heavier-duty frame and driveline components, the 2017 Super Duty weighs in at up to 350 lbs (159 kg) less than comparable 2016 models. Ford strengthened the frame and drivetrain with fortified drive shafts, axles, brakes and the 4WD transfer case.[26] F-250 and F-350 pickups are built on a fully boxed frame; chassis-cab models are produced on a frame boxed up to the rear of the cab and of C-channel design rearward.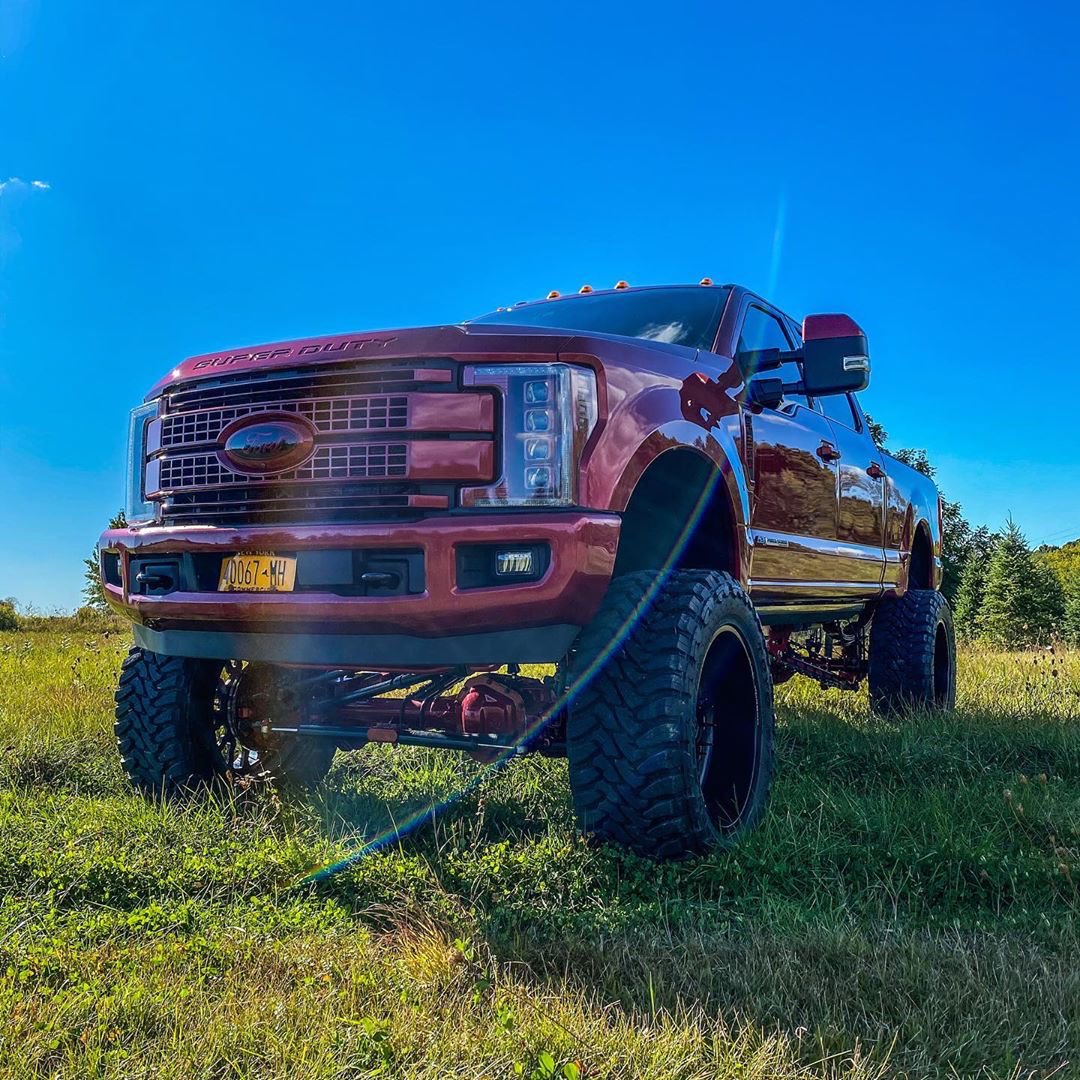 For 2017 production, the Super Duty line shares its powertrain lineup with its 2016 predecessor: a 6.2L gasoline V8, 6.8L V10 (F-450 and above), with a 6.7L diesel V8 available in all versions. The 6.2L gasoline V8 engine remains at 385 hp but torque rises from 405 lb-ft to 430 lb-ft. Additionally, the gasoline V8 produces its max torque at over 700 rpm less than the previous 405 lb-ft engine. The 6.7L diesel engine also remains at the same 440 hp (323 kW) but torque increases from 860 lb-ft upwards to 925 lb-ft. The diesel engine now produces its peak torque at 1,800 rpm instead of the previous 1,600 rpm. The F-250 receives a TorqShift-G six-speed automatic while all other Super Duty trucks are paired with the 6R140 6-speed automatic. Crew Cab models will have a 34-gallon (128l) tank for the 6.75-foot bed and 48-gallon fuel tank for the 8-foot bed.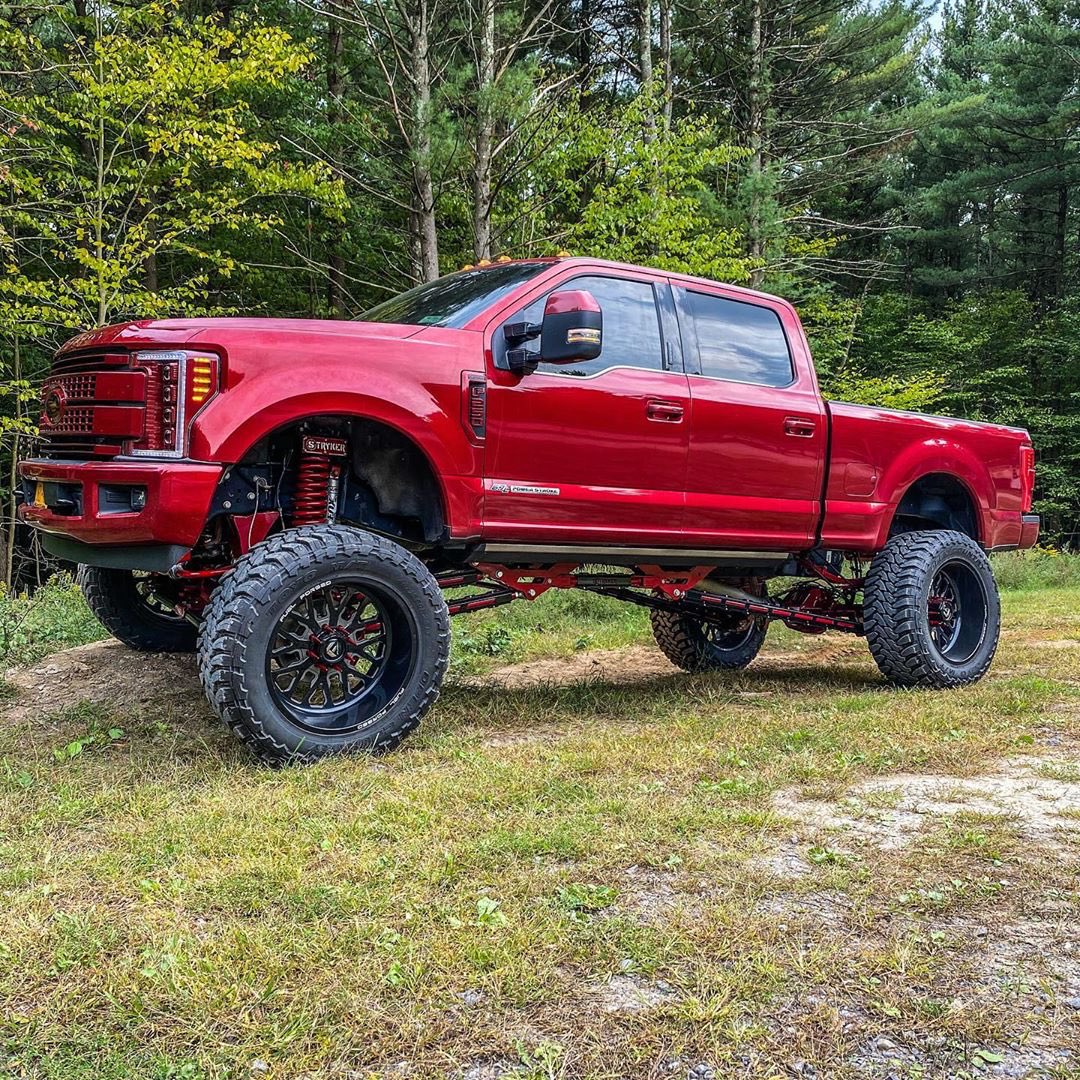 http://instagr.am/p/CFw50F1h-H_/