Well-known member
Staff member
administrator
Registered
Here we have a 1971 Ford Mach 1 Mustang, Beautiful Candy Red paint. Properly built, the 351 cubic inch "Cleveland" V8 builds plenty of horsepower and torque and loves to rev. With an Edelbrock intake manifold and 4-barrel carburetor, MSD ignition system, and long-tube headers, they've done all the right things to help this engine get the air in and exhaust out through those oversized ports.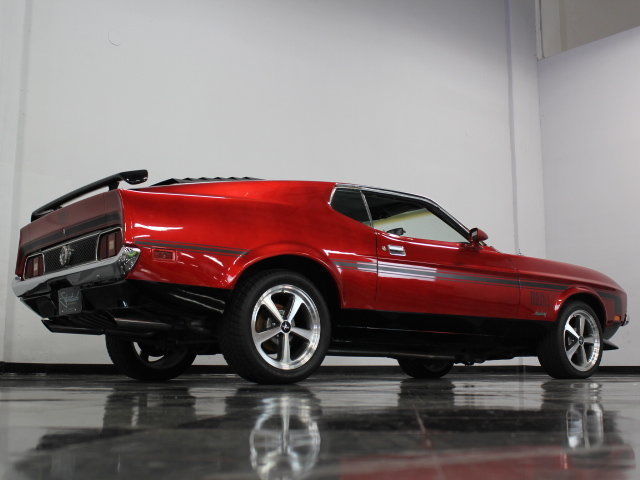 Chrome valve covers and a matching air cleaner dress up the engine, which also wears a fairly recent coat of Ford Blue engine enamel that really pops against the satin black engine bay.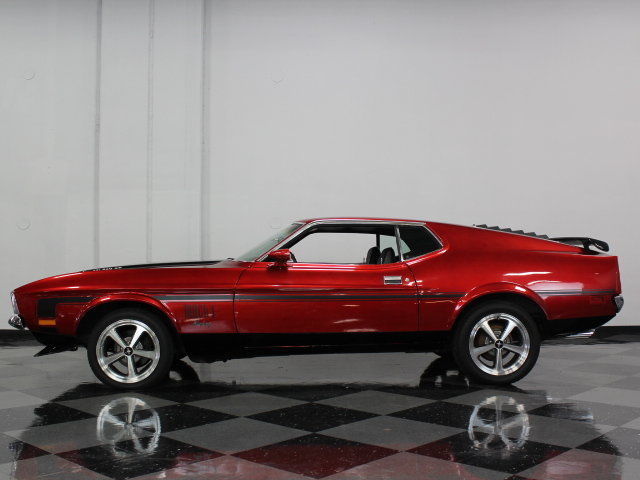 Plenty of torque means the FMX 3-speed automatic transmission doesn't have a lot to do most of the time and 3.00 gears out back make it a comfortable cruiser on the highway.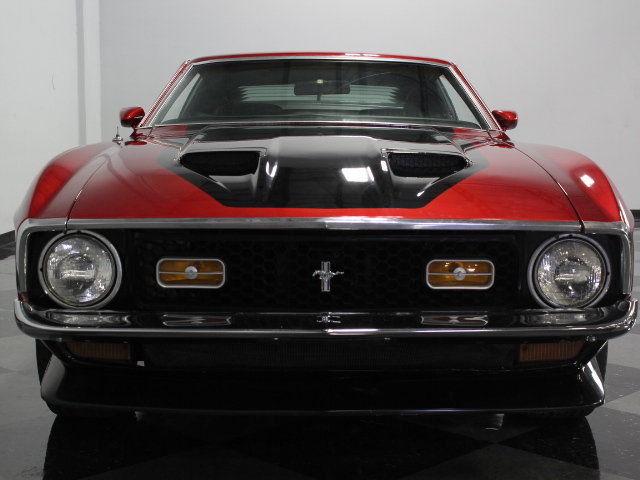 The underside wears a fresh Flowmaster exhaust system and looks pretty darned good for being 43 years old and newer Mach 1 alloys from a late-model have been fitted for a cool OEM look.