Well-known member
Staff member
administrator
Registered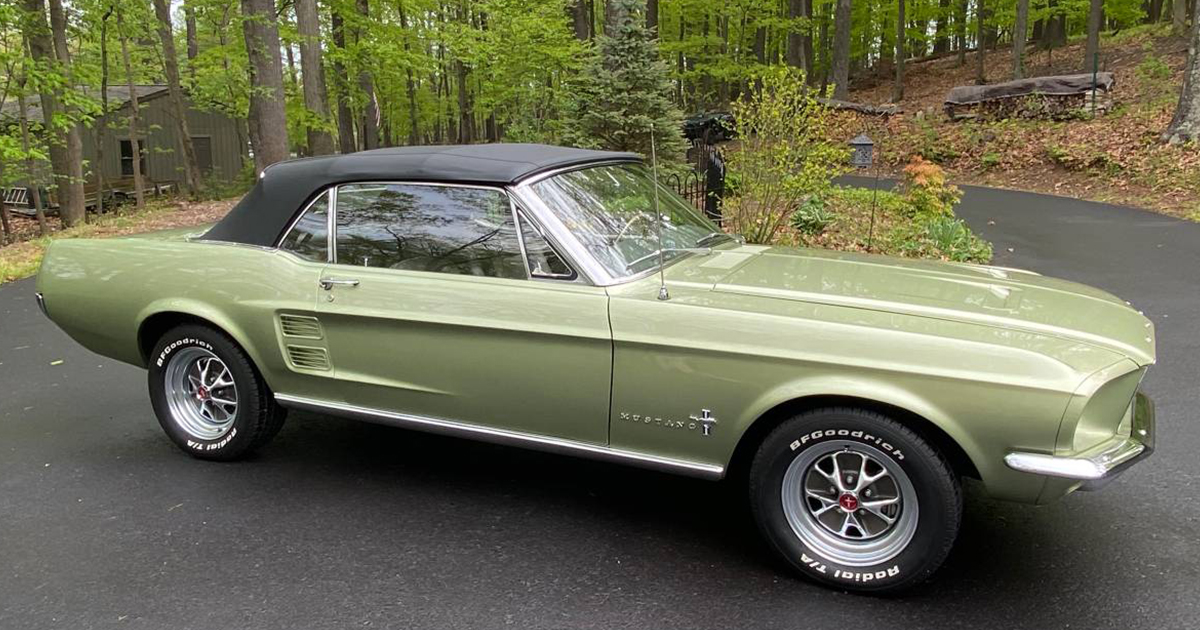 Riding the wave of the most successful car launch in automotive history, Ford had to walk a fine line and not upset the apple cart when the updated the styling and features of the Mustang for the 1967 model year. This recently restored 1967 390-powered Lime Gold over green vinyl convertible currently listed on Craigslist in Kintersville, Pennsylvania demonstrates just how successful Ford was in launching an updated example.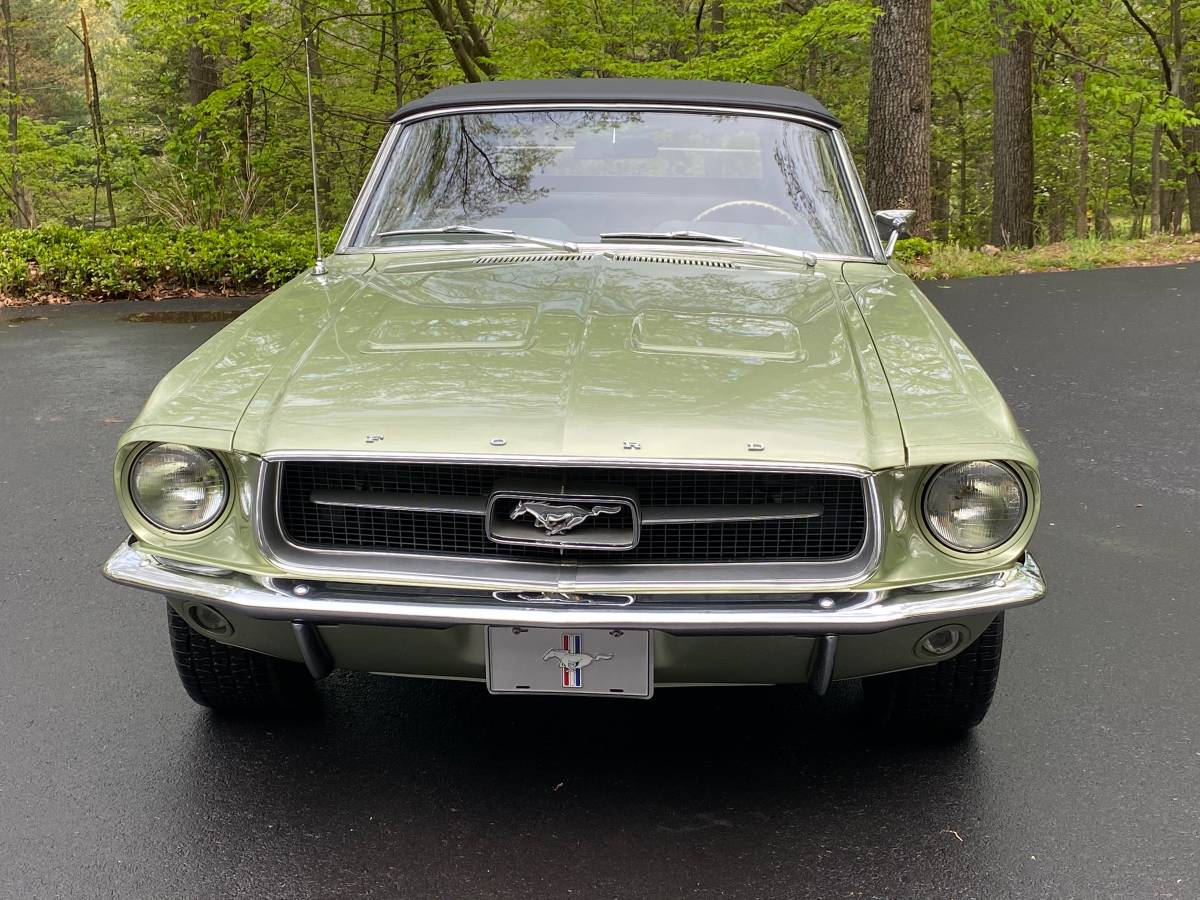 For the first significant update of the Mustang, designers and engineers needed to make room up front to facilitate the installation of a big-block V8 engine. So, in addition increasing the engine compartment size, designers also managed to increase interior and cargo space. Exterior trim changes included concave taillights, side scoops behind the doors, square rear-view mirrors. Once top-of-the-line, the high-performance 289 cubic inch small block V8 option became second fiddle behind the newer 335 horsepower 390 cubic inch, four-barrel-topped, "FE" engine also found in Ford's Thunderbird, which was equipped with a four-barrel carburetor.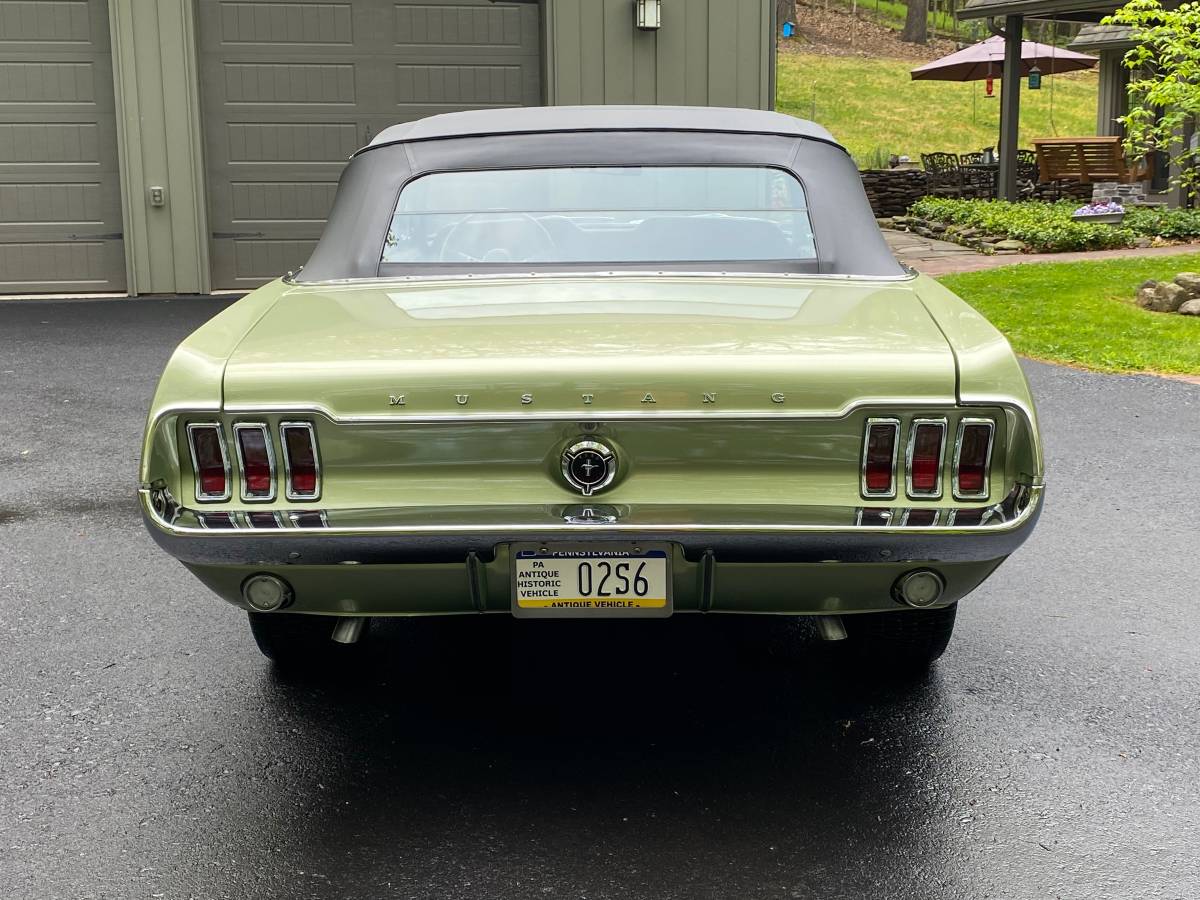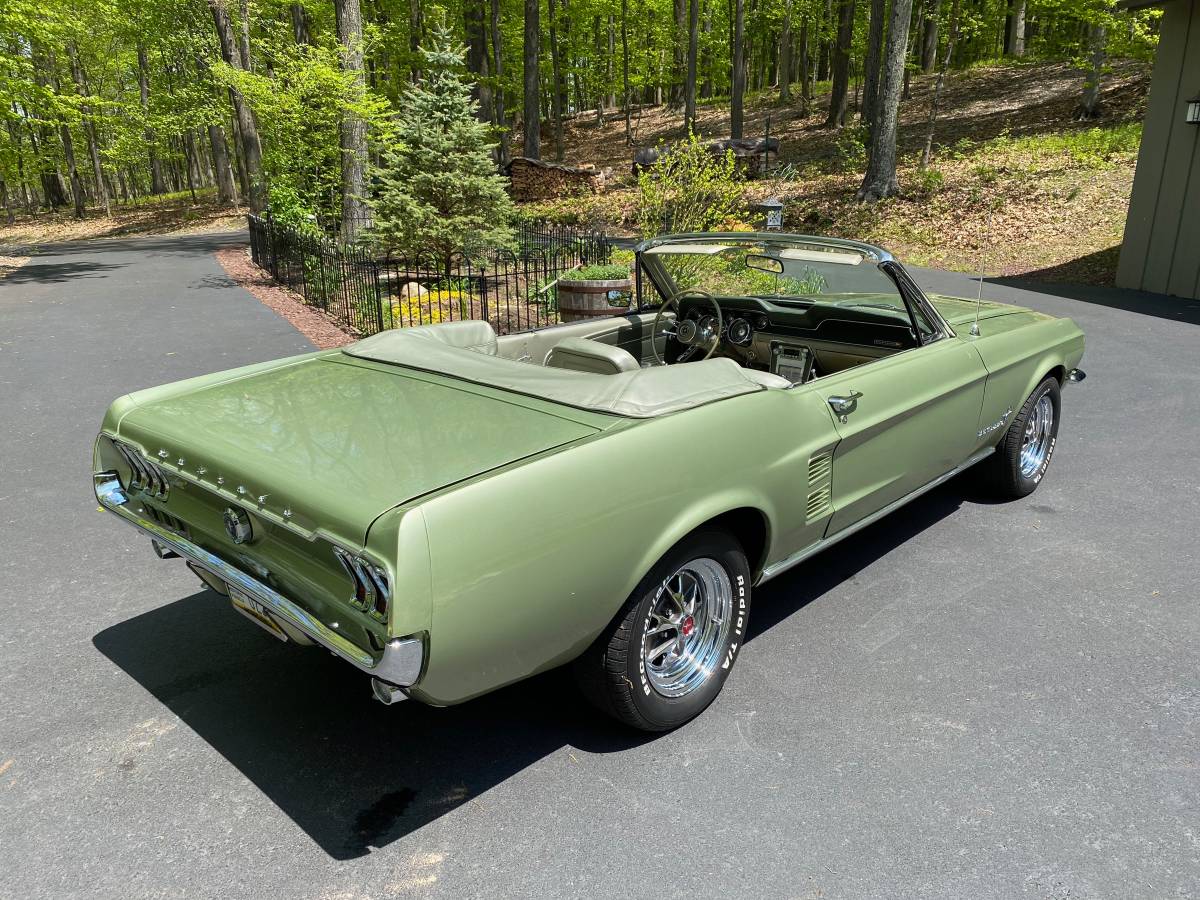 Designers also revised the optional interior, moving away from the "Pony Interior" in favor of a new deluxe interior package, which included special color options, brushed aluminum or woodgrain dash trim, seat buttons, and special door panels.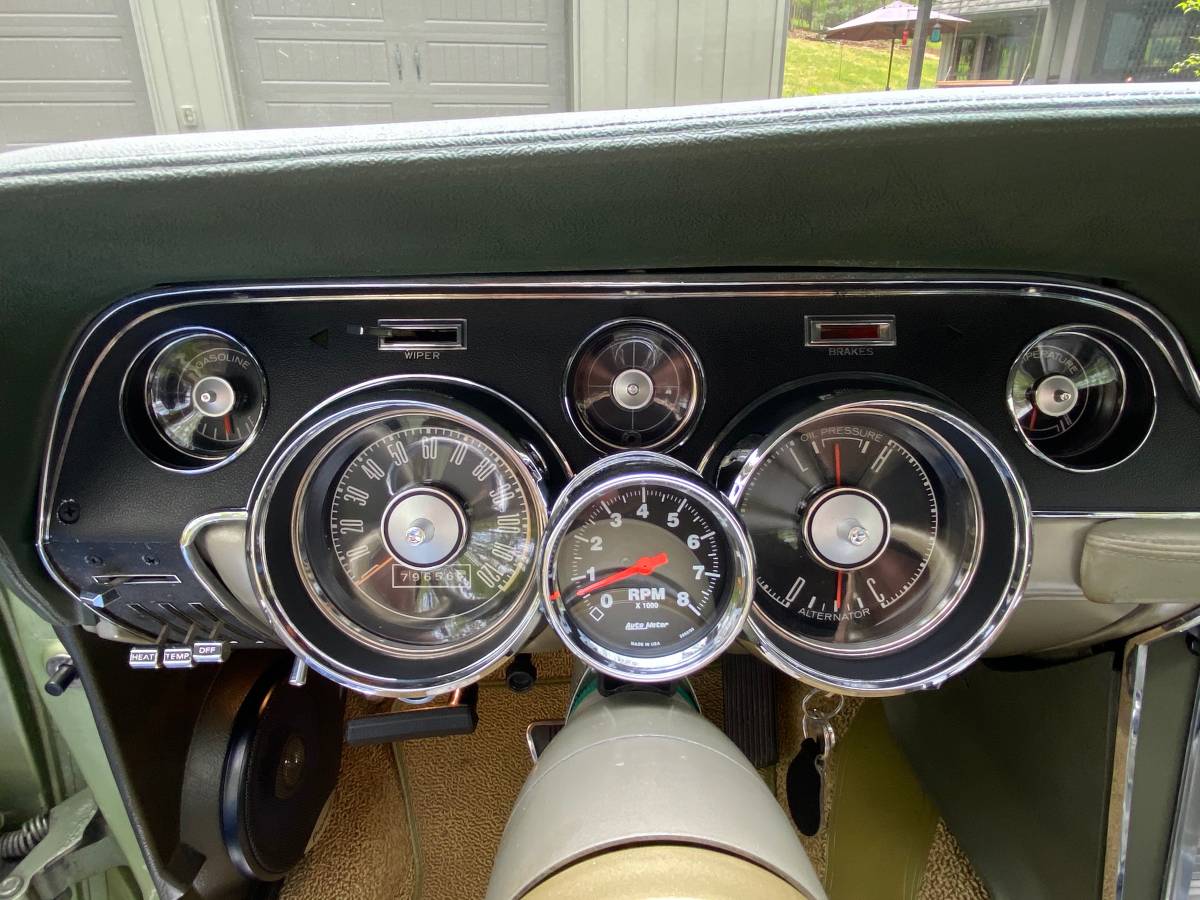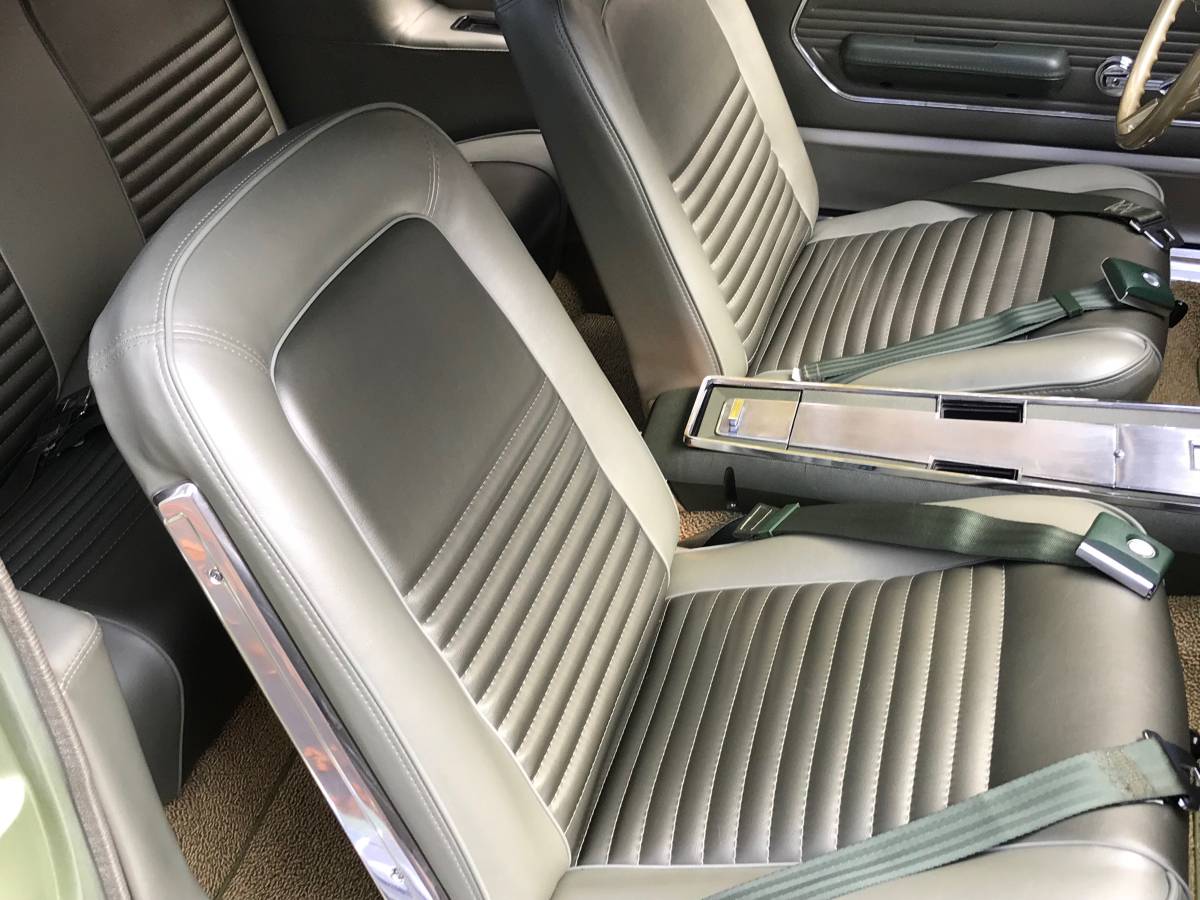 Source:
GuysWithRides