Well-known member
Staff member
administrator
Registered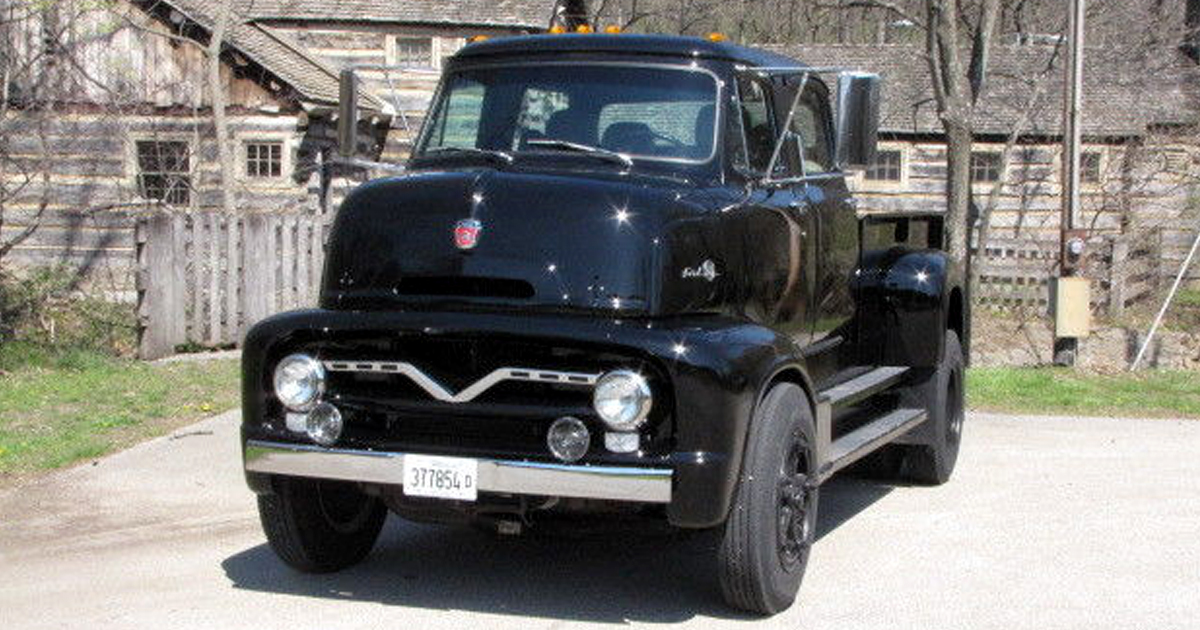 You are looking at an amazing 1955 Crewcab C-600 Ford pick-up. The truck sits on anInternational frame with the beloved 7.3L turbo diesel International motor mated to an Allisonautomatictransmission. The frame/motor/trans all came from the same donor school bus.
The interior is all fresh ostrich leatherette covering the seats, door panels, sail panels andheadliner. Custom carpet was also replaced during the restoration. Fresh black paint is ingreat shape on the exterior of the truck. Custom running boards are covered in Line-Xto avoid scratching the paint when entering or exiting the vehicle. All stainless and chromeon this truck are show quality.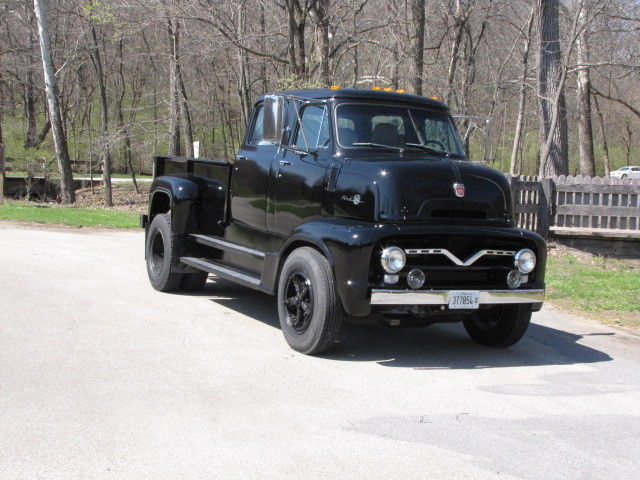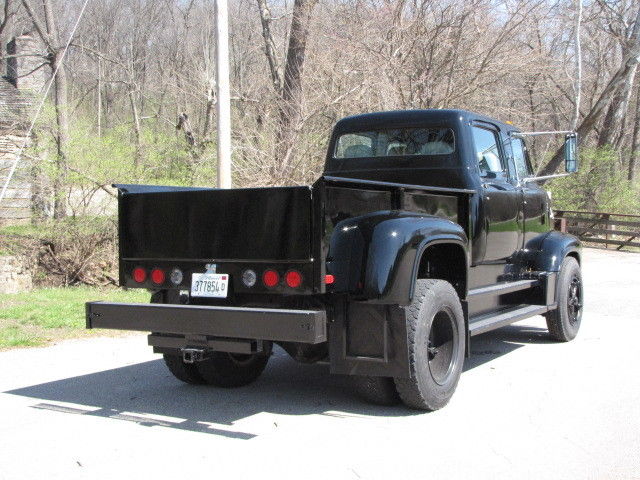 Options and Features: 7.3L International diesel engine- International frame- Allison automatic transmission- Fresh custom leatherette interior- Custom cut carpet- Power front seat (Chevrolet Suburban)-Line-X sprayed custom running boards-Custom rear bumper for storage-Trek Deck rear bed- Semi Mud Flaps-Great paint/chrome/stainless- Retro cab roof lights- Enough L.E.D.'s to make Clark Griswold jealous! This truck truly runs as good as it looks. You will be seen, noticed, and photographedwhile driving this truck around town.