Well-known member
Staff member
administrator
Registered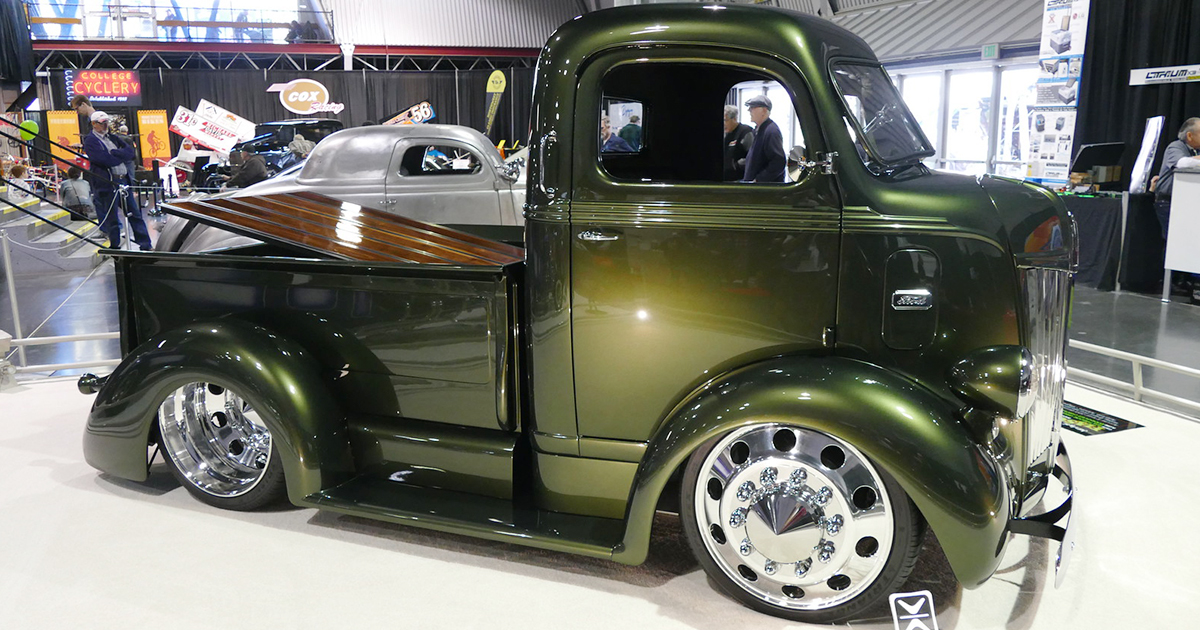 This '47 Ford COE aka FiasCOE was absolutely flawless in every way. The cab was keep 99% factory and only had deleted windshield wipers. Early '50s F100 bed that was bobbed and trimmed. Mid 30's Ford Fenders and taillights that were resized for the milled 22.5" commercial wheels. The wheels were milled to 22" to accept low profile tires, even running dually low pro's in the back. The black walnut bed contrasted perfectly against the metallic green paint, as did the natural brown leather interior. It won best of show and it was well deserving of that award. It could probably take top honors at almost any show it entered into.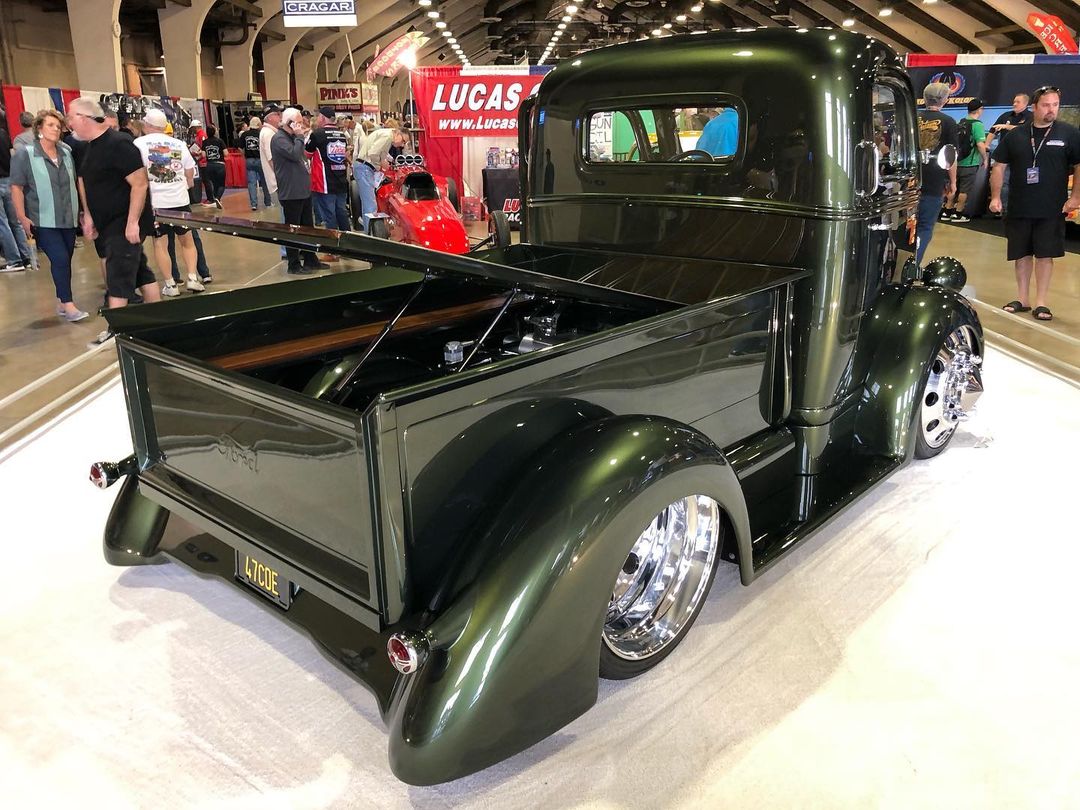 Photo: John Brown,IG: wilwaxu
This 1947 Ford COE (Cab Over Engine) truck is called Fiascoe. It's owned by Jeff & Jaime Chambers and built by Standley Bros. Hot Rods.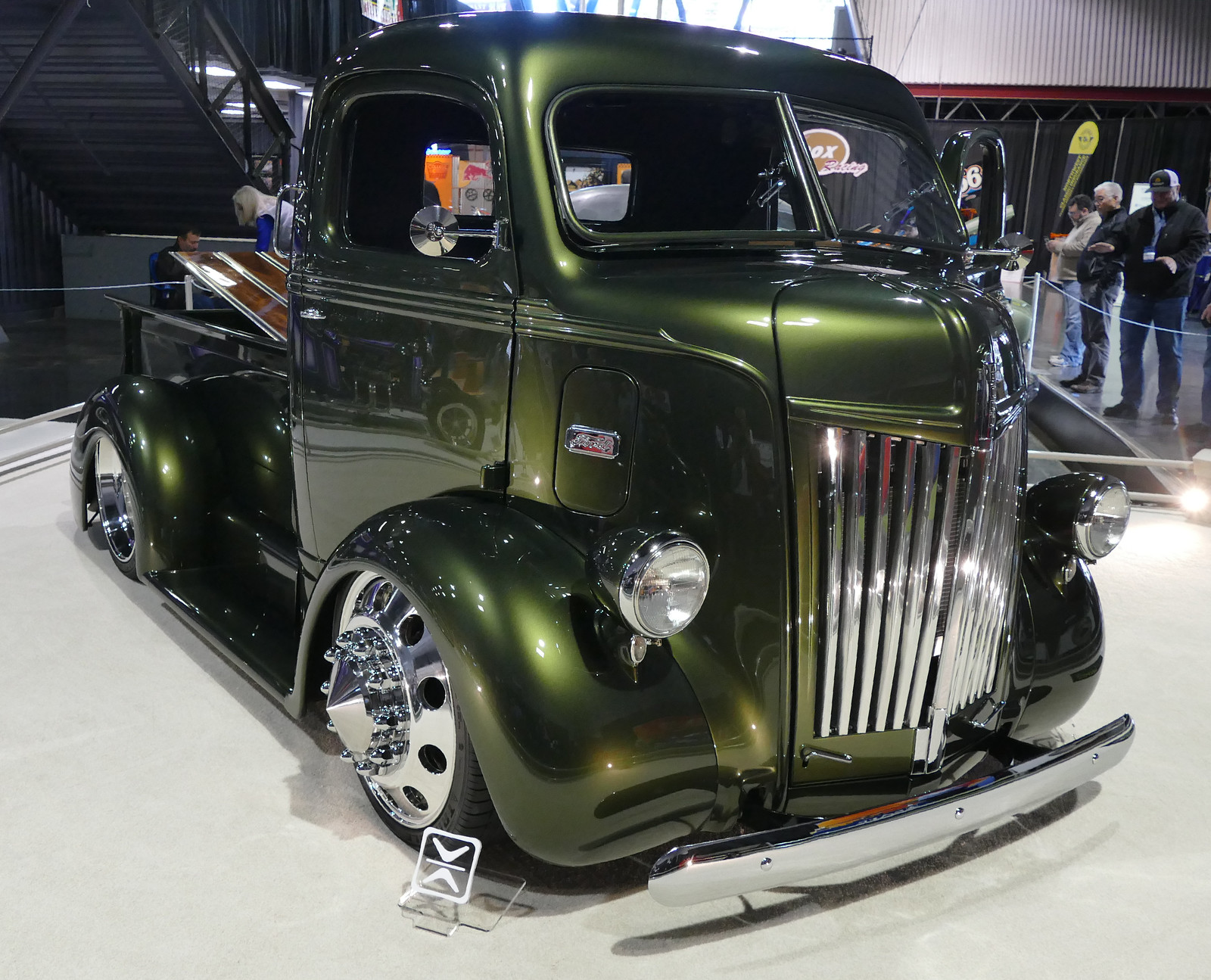 Photo: bballchico, Flickr.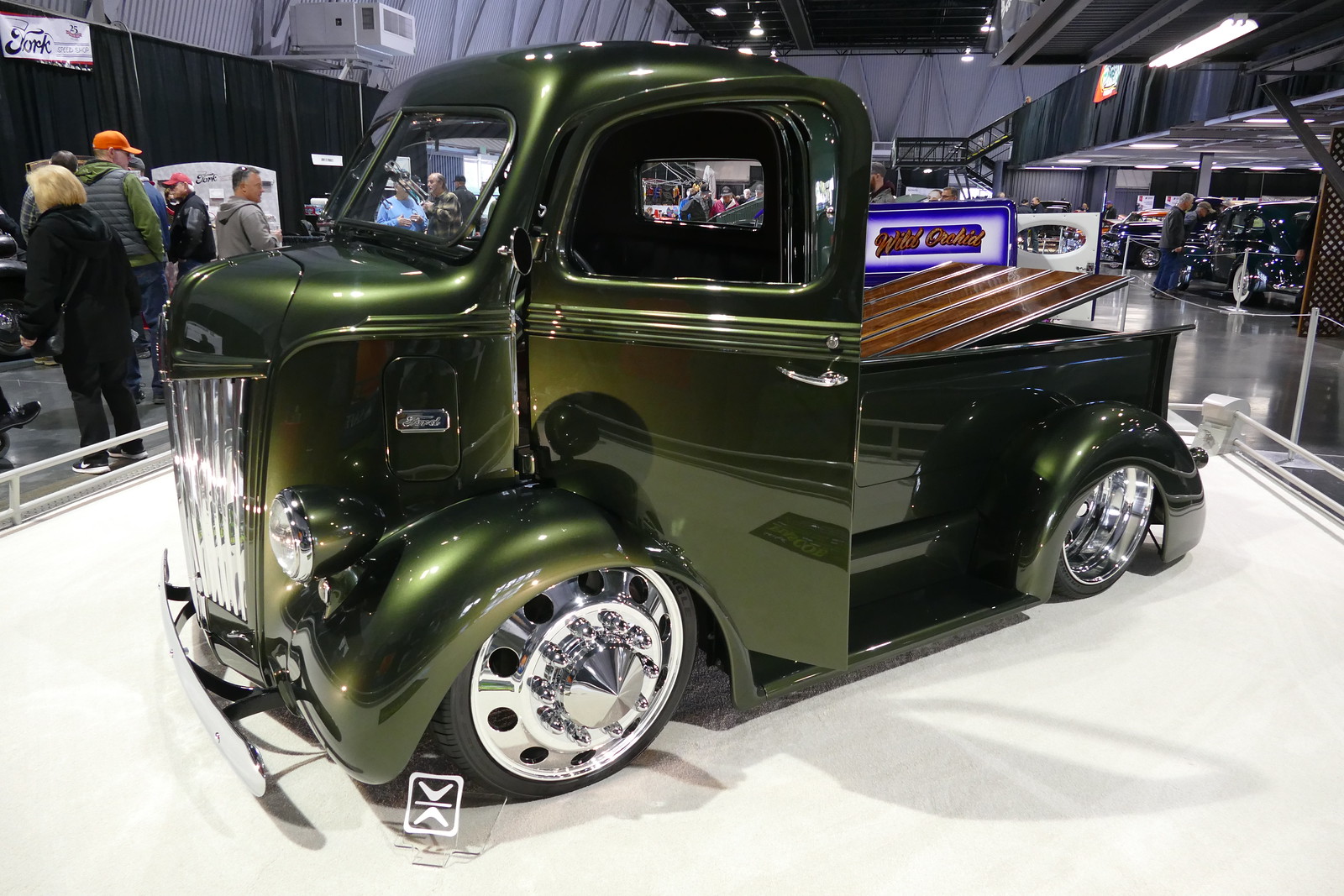 Photo: bballchico, Flickr.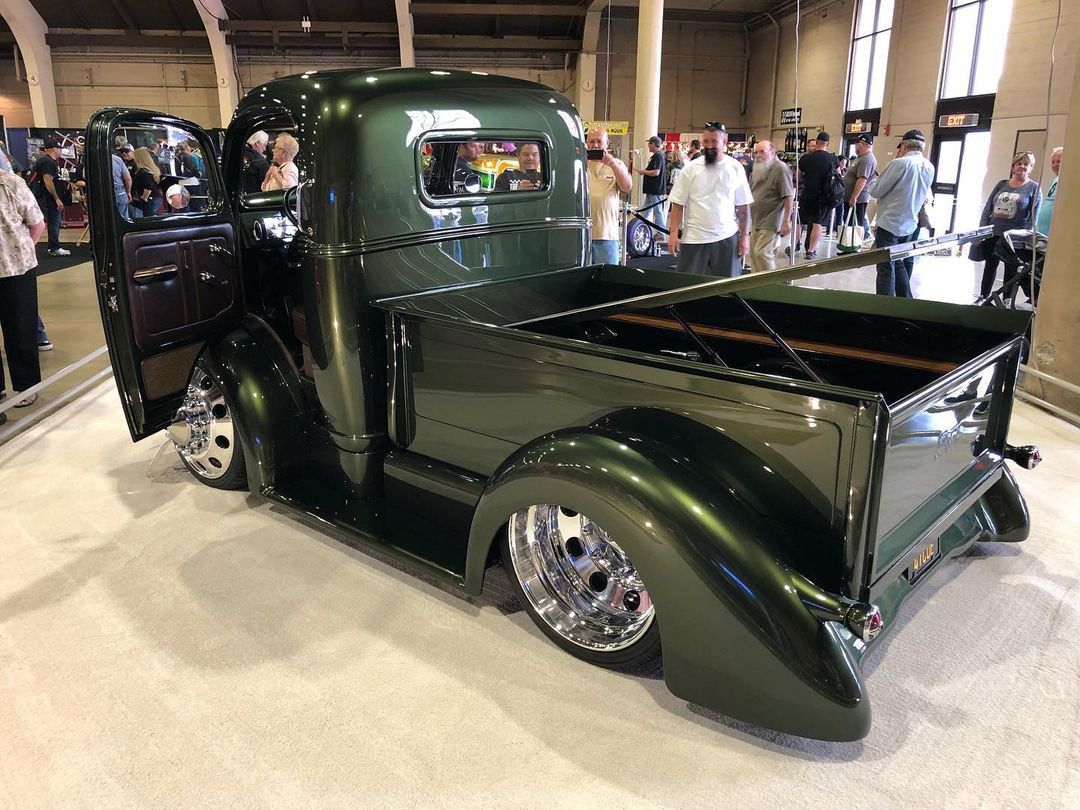 Photo: John Brown,IG: wilwaxu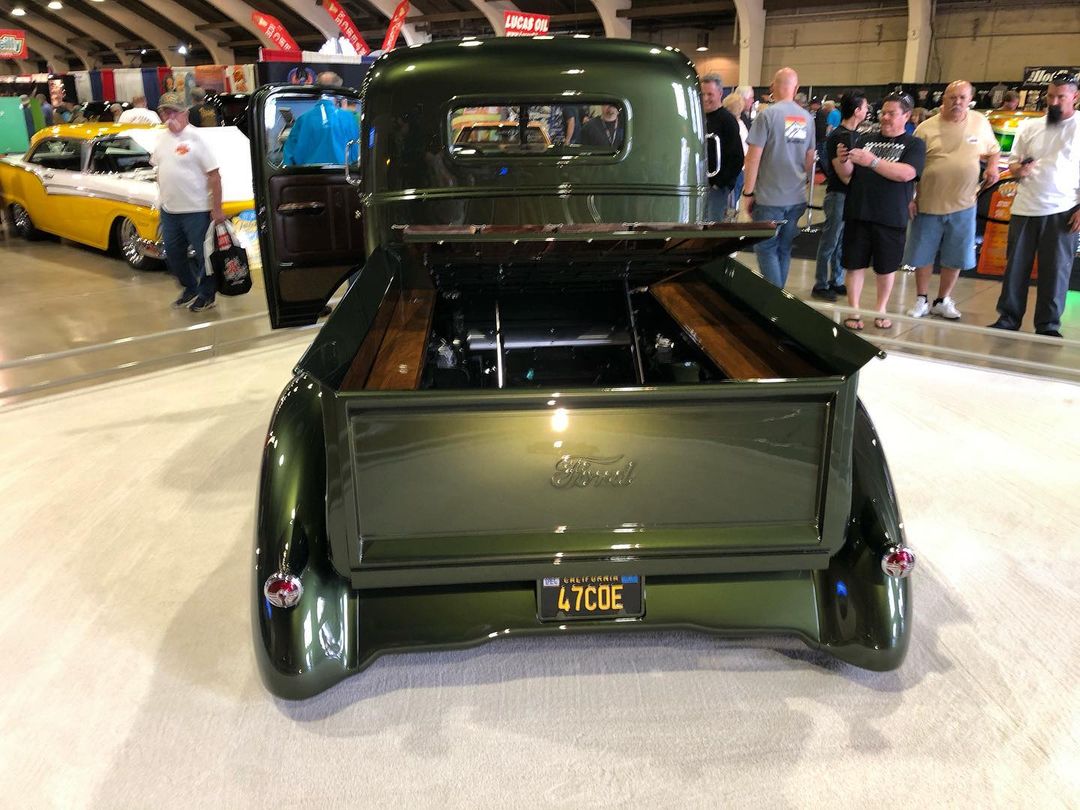 Photo: John Brown,IG: wilwaxu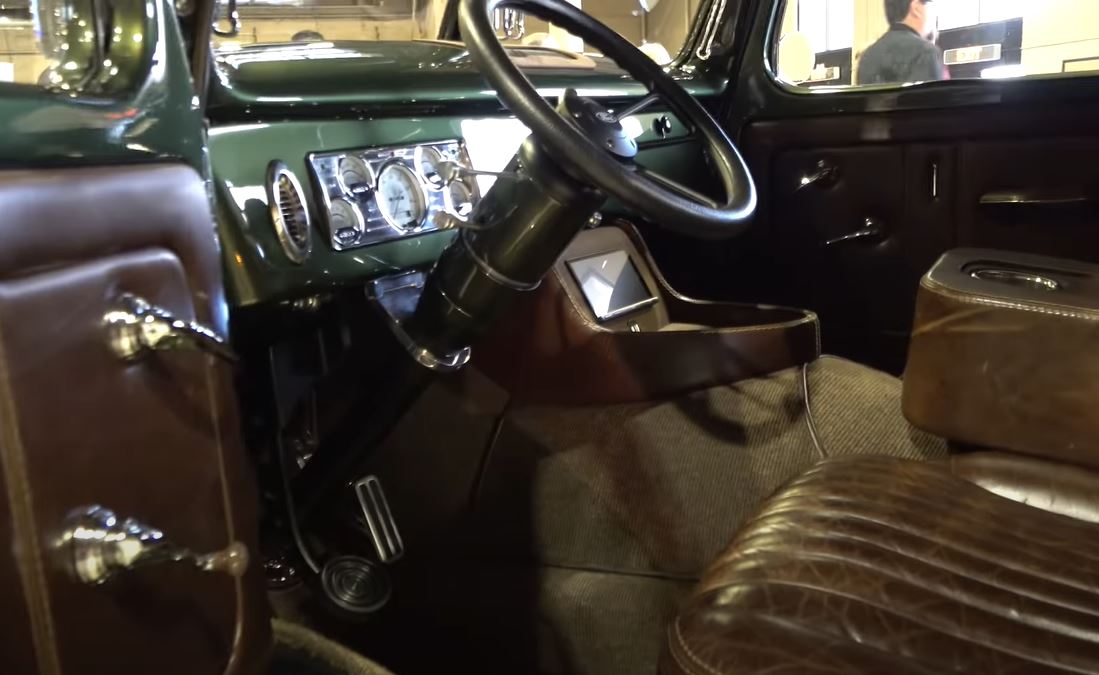 Photo: John Brown,IG: wilwaxu