Well-known member
Staff member
administrator
Registered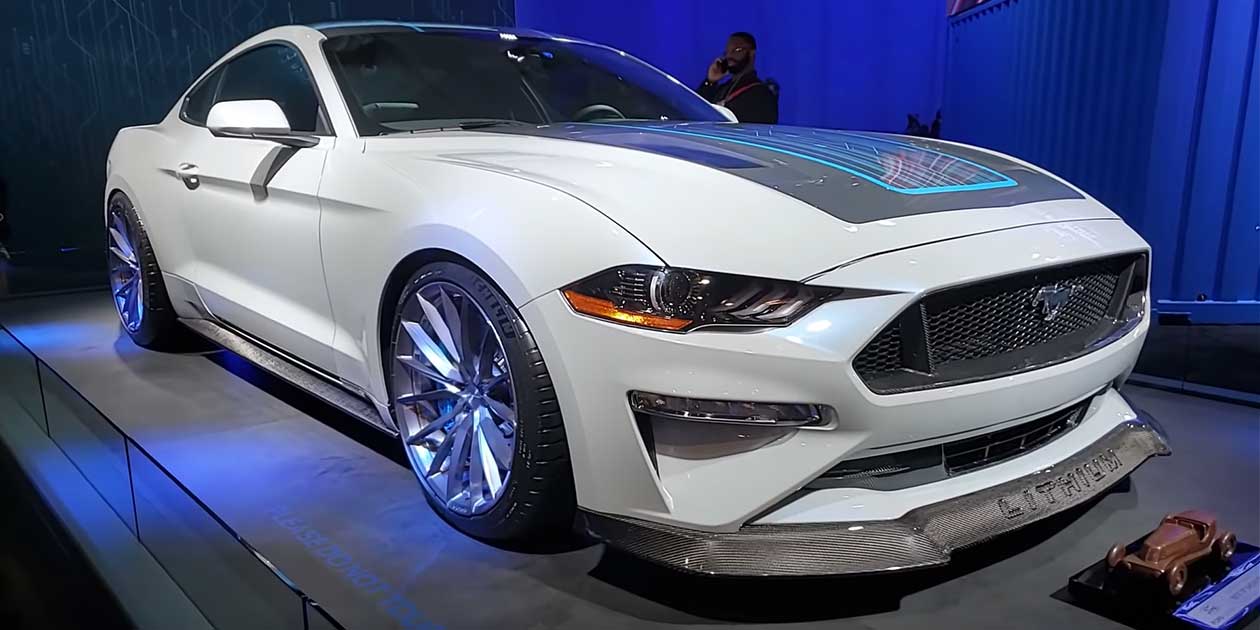 This time, though, we check out something from the major automotive manufacturer that really caught us by surprise. Sometimes, we see a few concepts slide into the mix at SEMA. This year, Ford has taken it upon themselves to shake up the game just a little bit.
Earlier this year, we learned of an electric crossover that would have Ford using the styling of the Mustang. Electric cars to seem to be the new wave of getting around these days. It really leads us to wonder what we will see in the future. Will it is a retooling of existing models or will we get entirely new models?
If this particular concept has anything to say about it, it looks like one existing model in Ford's repertoire will get an electric conversion. One of the most popular selling cars of all time in the Ford Mustang would show up to the SEMA show as an all-electric variant.
This car isn't going to be any pushover, either. Instead, it has a couple of neat features. The first and foremost is that the machine will boast both 1000 hp and 1000 lb-ft on tap. That's just where it starts, though. One of the worries about electric cars is that the joy of driving will be taken away. The Mustang has that base covered as well as it promises a six-speed manual transmission to row through the gears just like in your combustion-powered Mustang