Well-known member
Staff member
administrator
Registered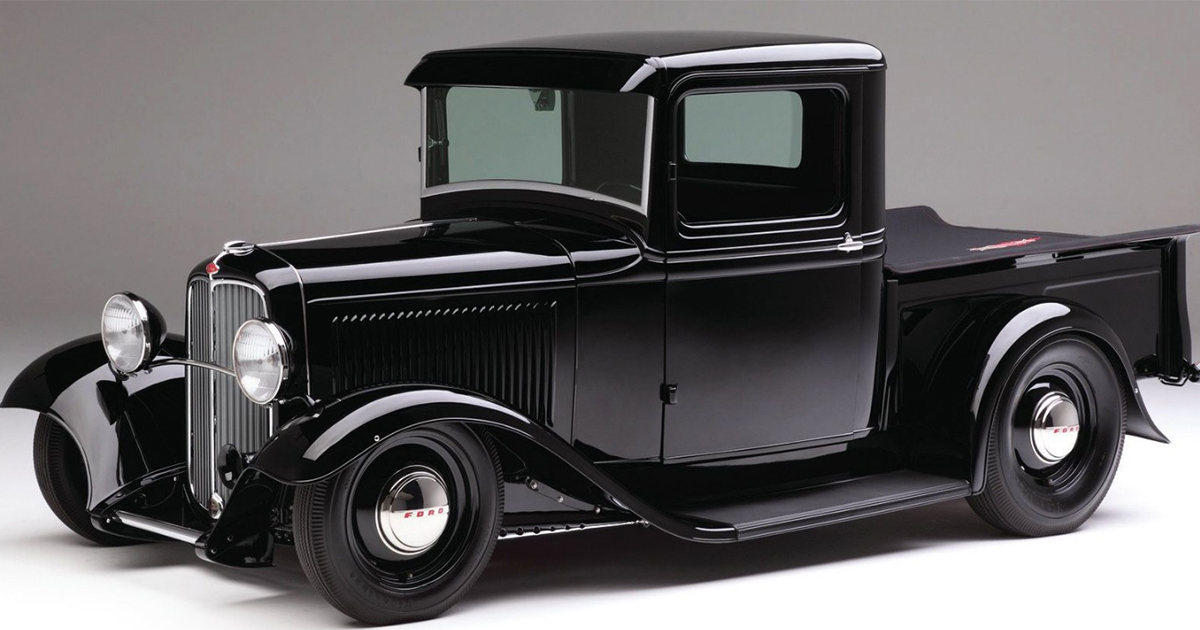 This is the Holy Grail of pick-ups it was built by Poor Boys Hotrods in La Habra California. Build was started on episode of American Hotrod on TLC at home of Dan Sobieski. Since being finished it was invited to The Grand National Roadster Show 80th Deuce Display - Goodguys Nashville Truck of the year finalist/ Best Bitchen/ Builders choice/ Street rodder top 100.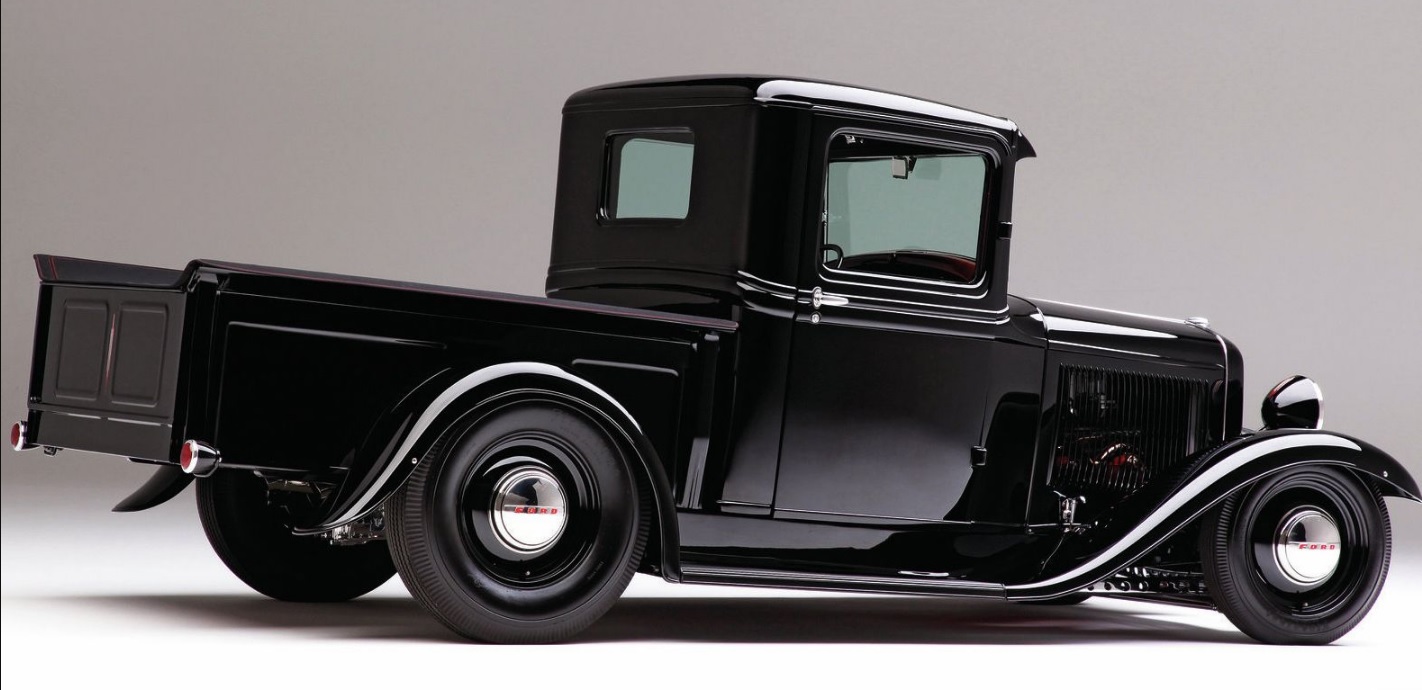 You will not find a nicer 32 pick-up anywhere also featured in Street Rodder Dec 2012. It all started life as a Egg market delivery Truck in Bakersfield CA Never any rust or body damage cab was PERFECT we purchased three orginal 32 pickups to obtain 4 mint steel fenders Bed has been shortened 6 inches & has oak floor w/stainless strips painted in House of Kolers deep black w/clear coat on lazer straight body.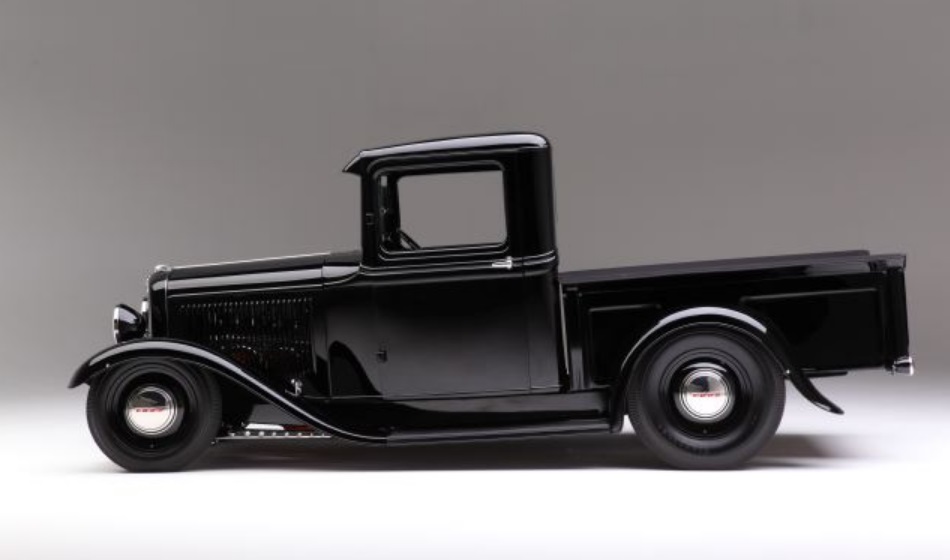 327CI350 HP out of 67 Corvette, Ram Horns, V-8 stack injection, T-5 camaro box w/swan shifter. V-8 quick change w/1936 wish bones & Model A spring.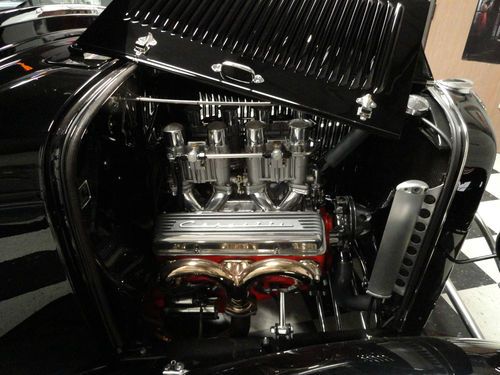 Orginal & Boxed Deuce Rails Front Model A cross member that was flattened to get that low look orginal dropped & drilled heavy Axle & drilled 32 bones. Buick Finned drum & Buick brakes modified to fit Ford spindles.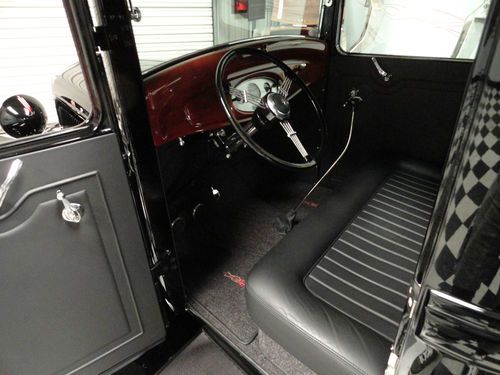 40 Ford Wheels w/ firestone blackwalls. 2 1/2 stainless polished EXH w/ magnaflow mufflers orginal 25 louver hood w/ early hood hooks 3 window dash Dual Temp Gauge & oil chex 90 mph speedo Mercedes flat black leather Int wood structure replaced w/steel to move seat back 4 inches & still sits on 32 seat tank riser hidden fuse panel with cloth covered wiring- last but not least has N.O.S Pines winterfront you can go on Forever.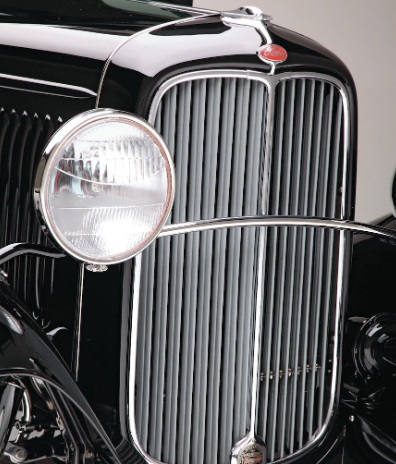 This truck speaks itself...

➡
Join Now - Ford News - Forum
⬅