Well-known member
Staff member
administrator
Registered
The cab is a '34 (basically the same as a '32 with the exception of the extra wide belt line bead on the back of the cab and the original firewall which gives you a couple of extra inches of leg room in the interior , the doors and window mechanisms have been rebuilt and all new glass has been installed, it is also insulated with Dynomat top to bottom.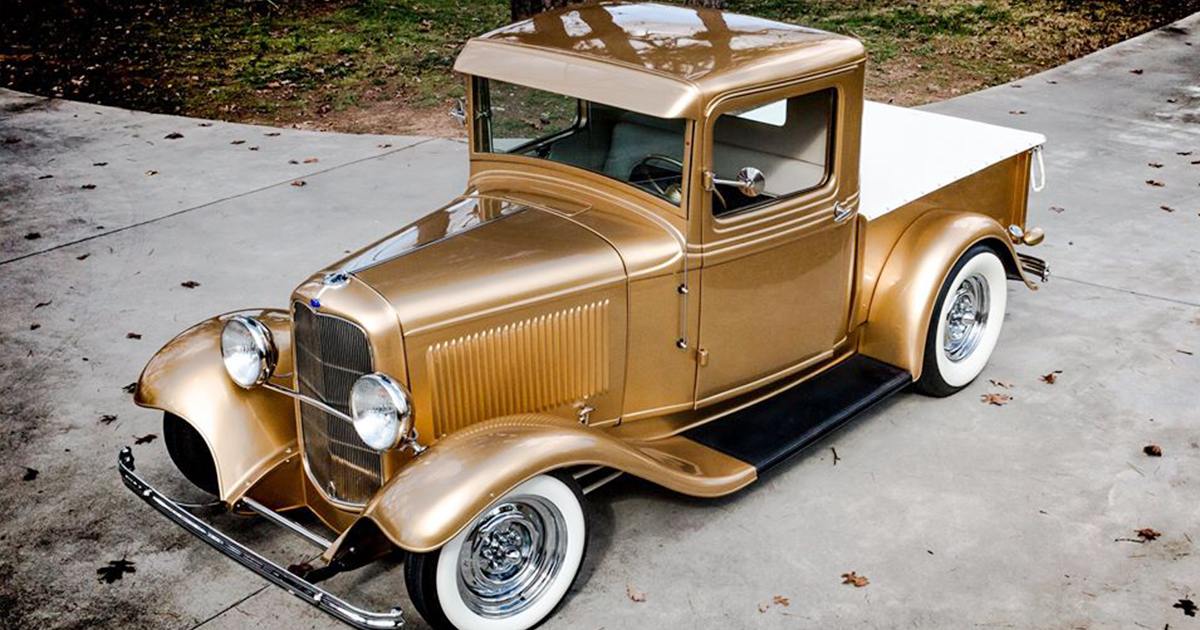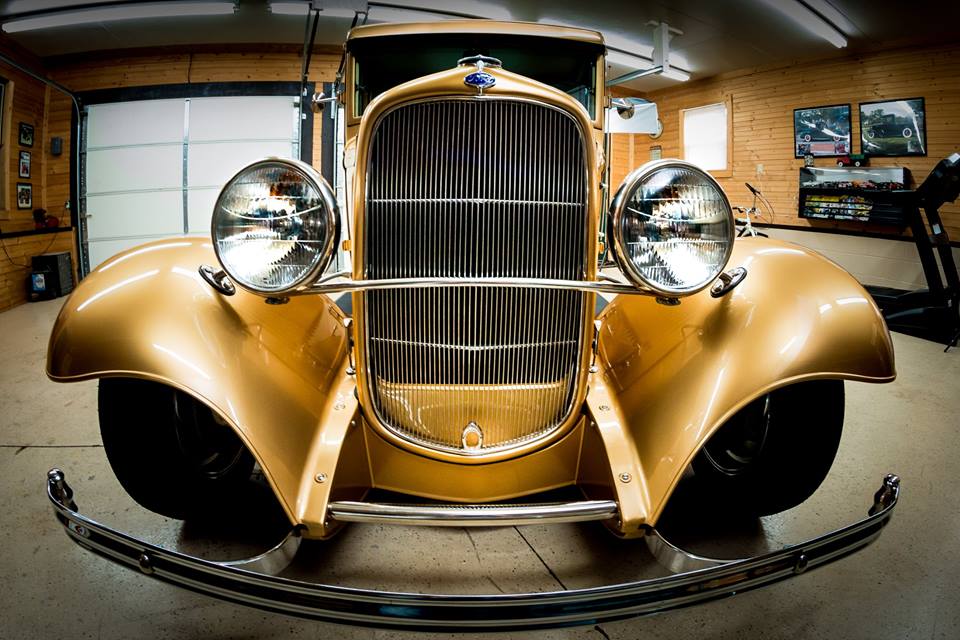 The bed is a one off custom build by the owner with finished oak floor in the bed and stainless strips, it also has a 1937 Ford tail gate along with a white snap on bed cover that Dave made. The front fenders are steel and the rear are Westcott fiberglass,It has a passenger car steel grille shell and insert. The hood is a 25 louver aftermarket piece and it has vulcanized running boards. The paint is Dupont Pacific Gold metallic (Hot Hues Color). New bumpers,front & the rear bumper irons are the sedan delivery shortie's... The head light bar is dropped and the original style lights are equipped with the new Bob Drake reflectors and halogen bulbs, the rear tail lights are from a '37 Ford.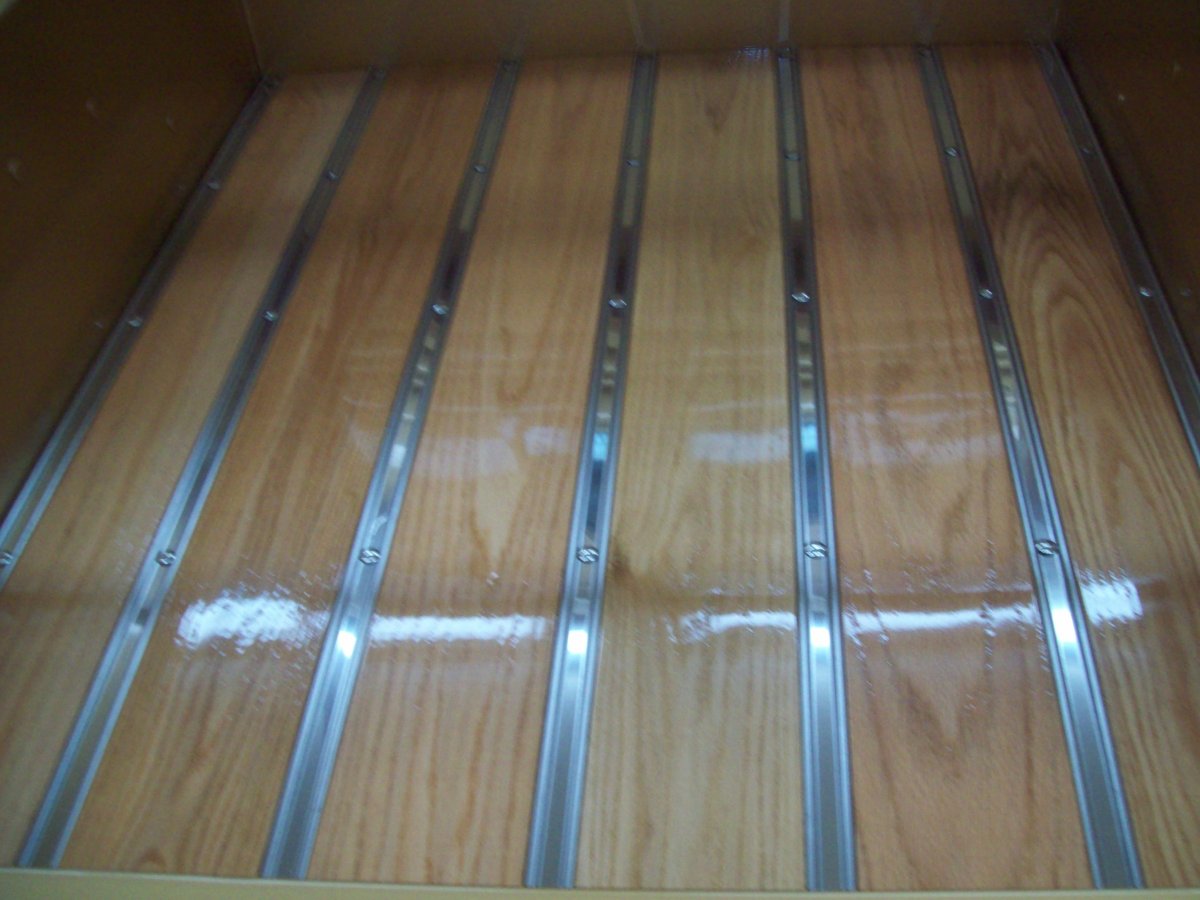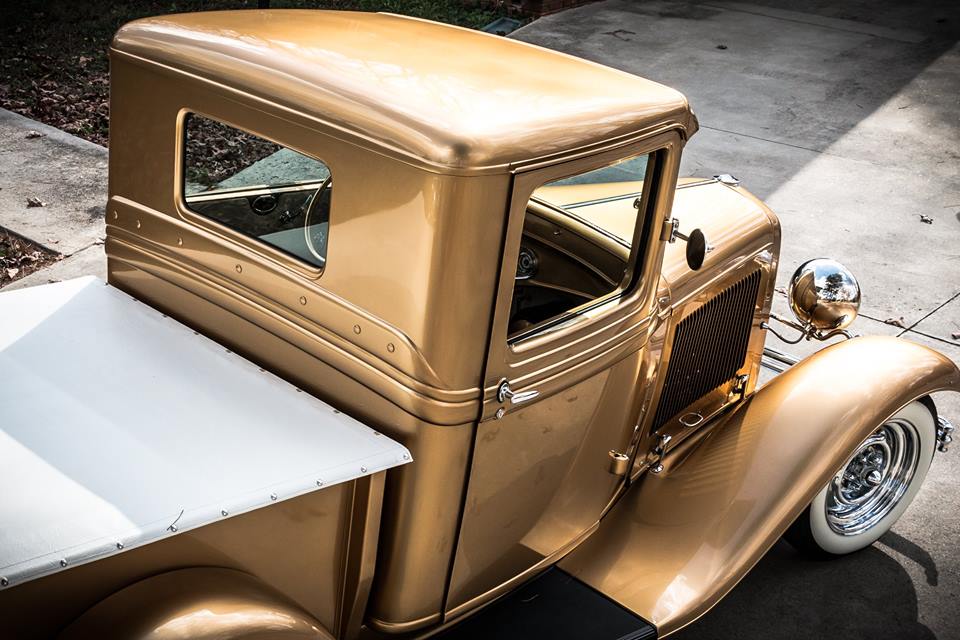 1946 Flathead, totally rebuilt with a 4" Mercury crank,Winfeld cam,Elderbrock heads,Offenhouser intake with two NEW Stromberg carburetors, Mallory electronic ignition,headers. It has a S-10 5 speed transmission. It's all kept cool by a Walker Radiator & electric fan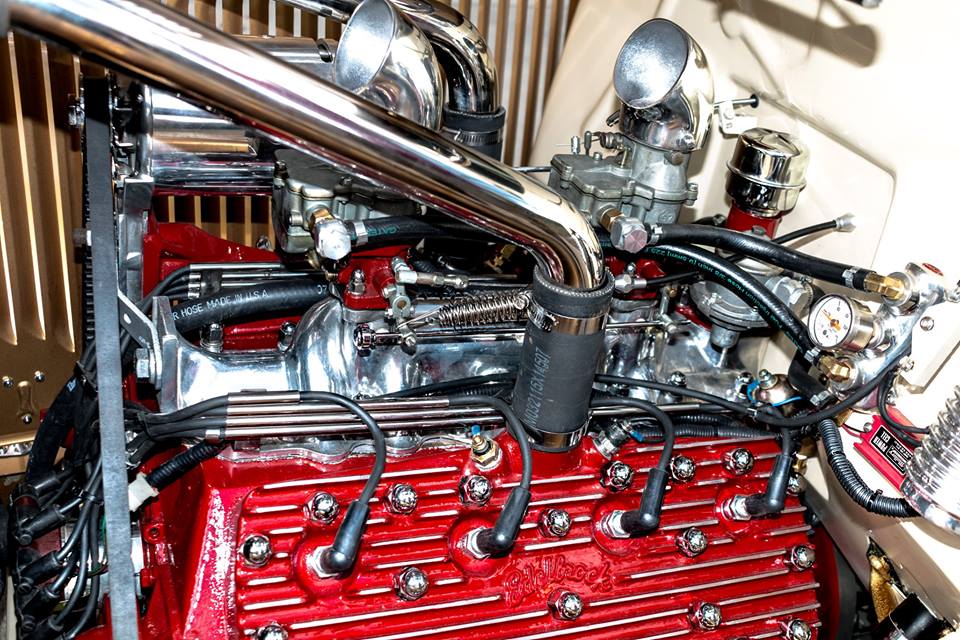 The seat is custom made as is the door panels, Dave is a upholstery guy and did the carpet & headliner, the inserts are reproduction 1964 Buick Riviera cloth brocade, seat belts. The heat is from Tropic heat. The windshield wipers are Newport Engineering and is a dual system, it also has a tilt Flaming River column and a "15 forty Ford steering wheel. The truck retains the original dash and has a Stewart Warner ensign insert with Classic gauges.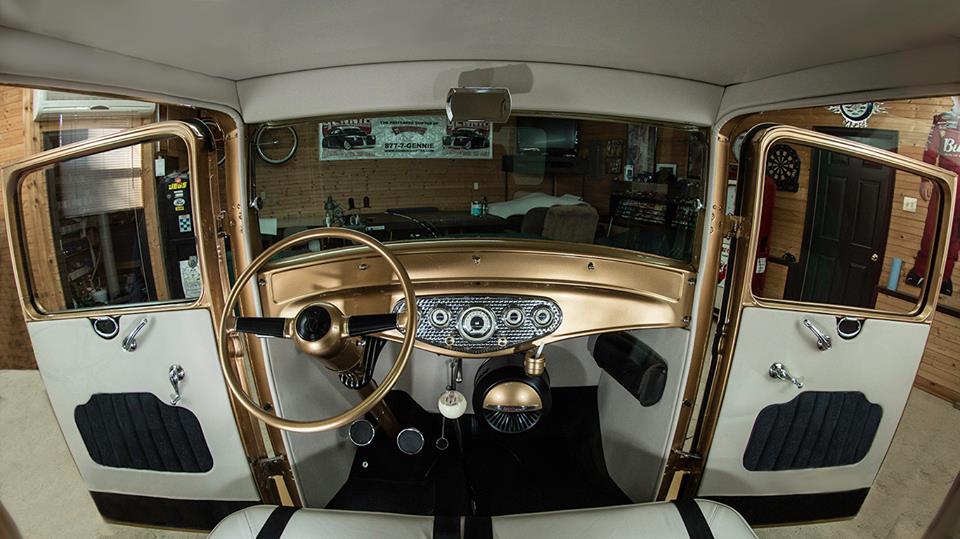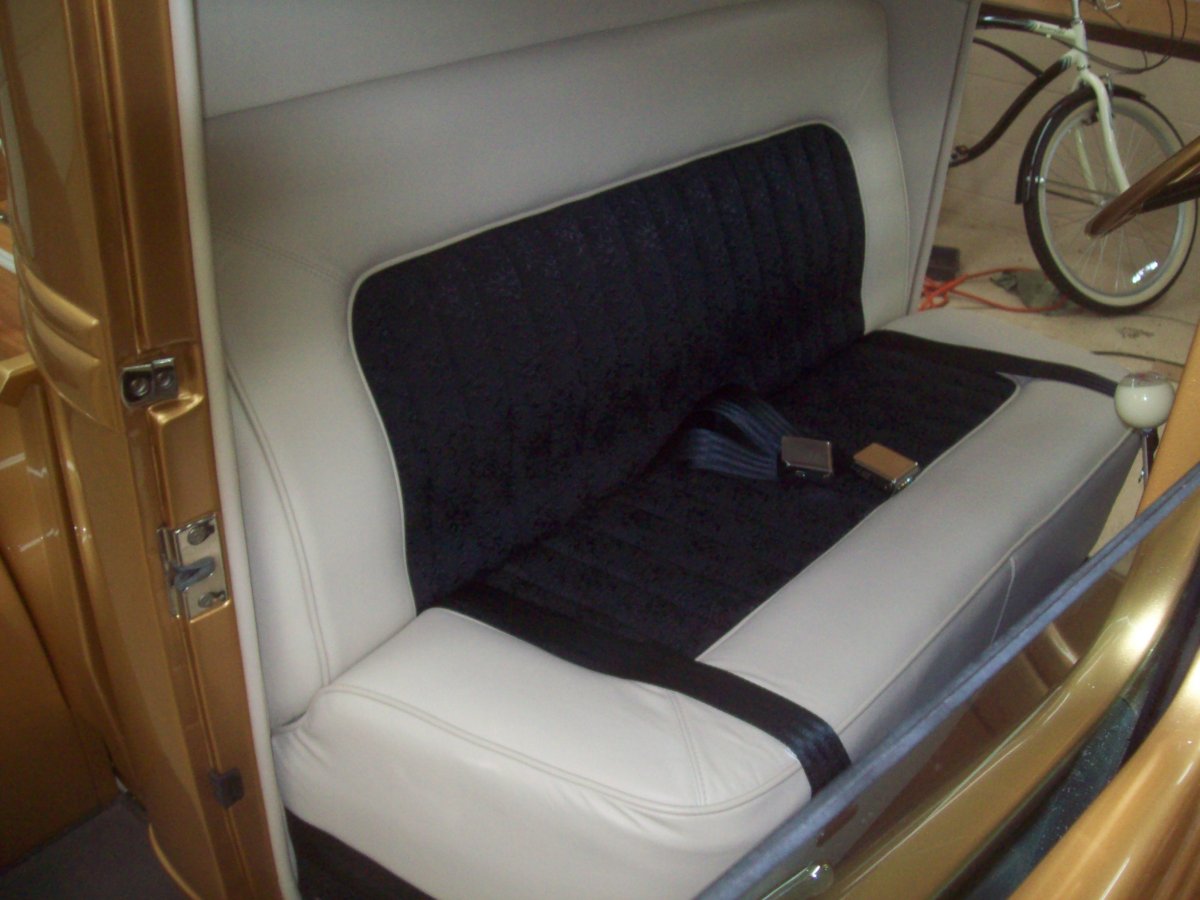 The frame is a modified original 1932 Ford with a Model A front cross member and custom K member. The gas tank is from Tanks and is mounted under the bed.
The front axle is dropped 4" and the front spring is a mono reversed eye and supported with hair pins on the front. The rear axle is a 8" Granada with drum brakes and held in place with triangular 4 bar, the front brakes are disc, QA-1 coil over shocks hold up the rear. The steering box is a new Vega. The tires are Coker are bias ply 5.60 x 15" and L 78 x 15" with chrome factory style wheels from Wheelsmith and spider caps. The truck has approximately 1,200 miles on it, runs great and has won 2 awards at Good Guys and 2 awards at N.S.R.A. No corners have been cut building this truck and every thing works as it should.
Owner:
Dave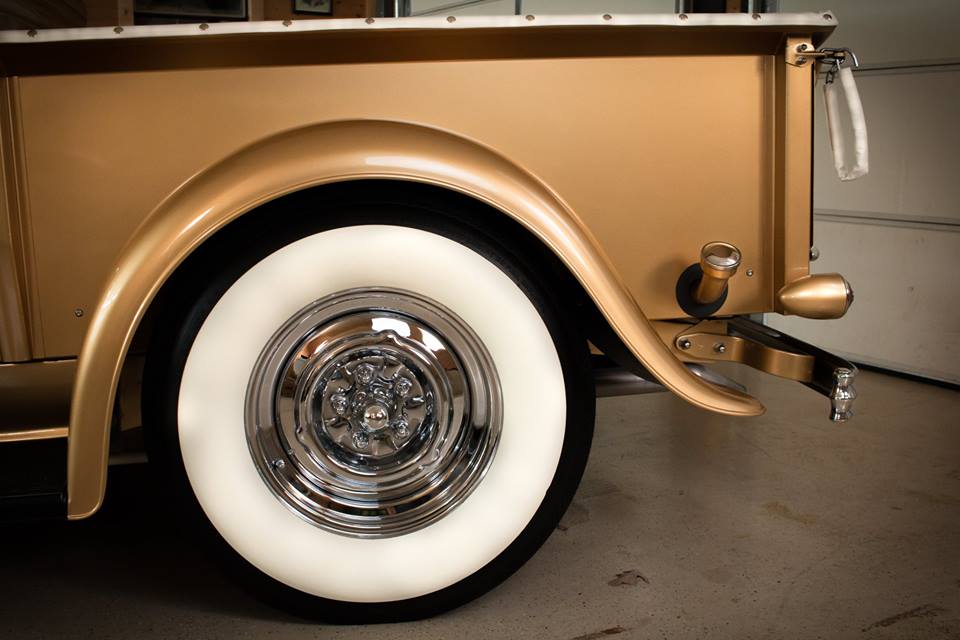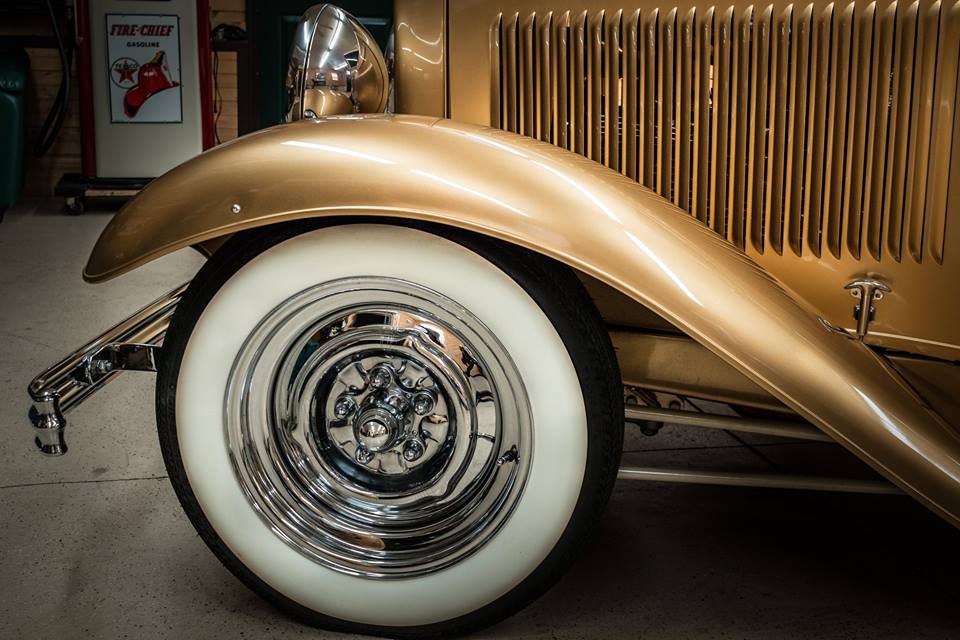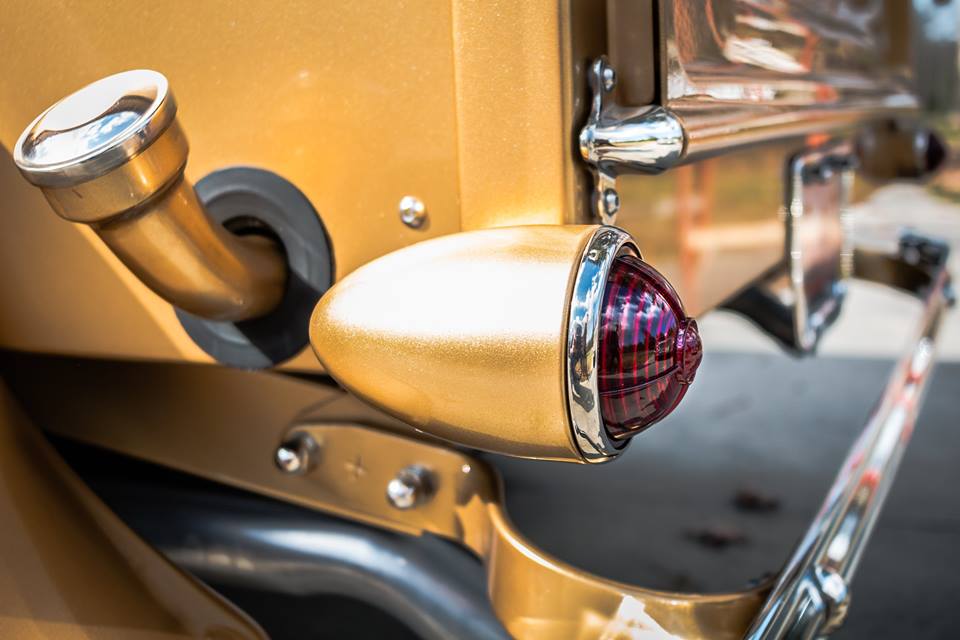 Source & Photos:
jalopyjournal