Well-known member
Staff member
administrator
Registered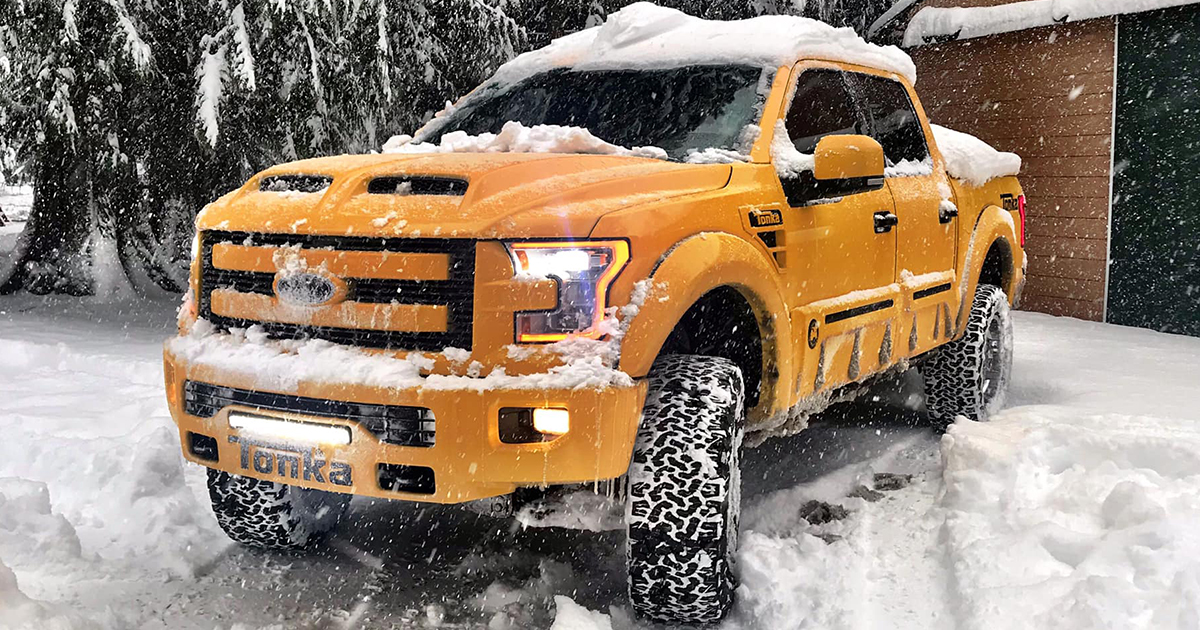 She is a 2016 Shelby Tonka #62 out of 200 made. 700 horse power of fun!! Completely loaded from full sun roofs to heated and cooled seats. She is my baby with only 13k miles on her.
Says:
Shane Allen Crosby
(Owner)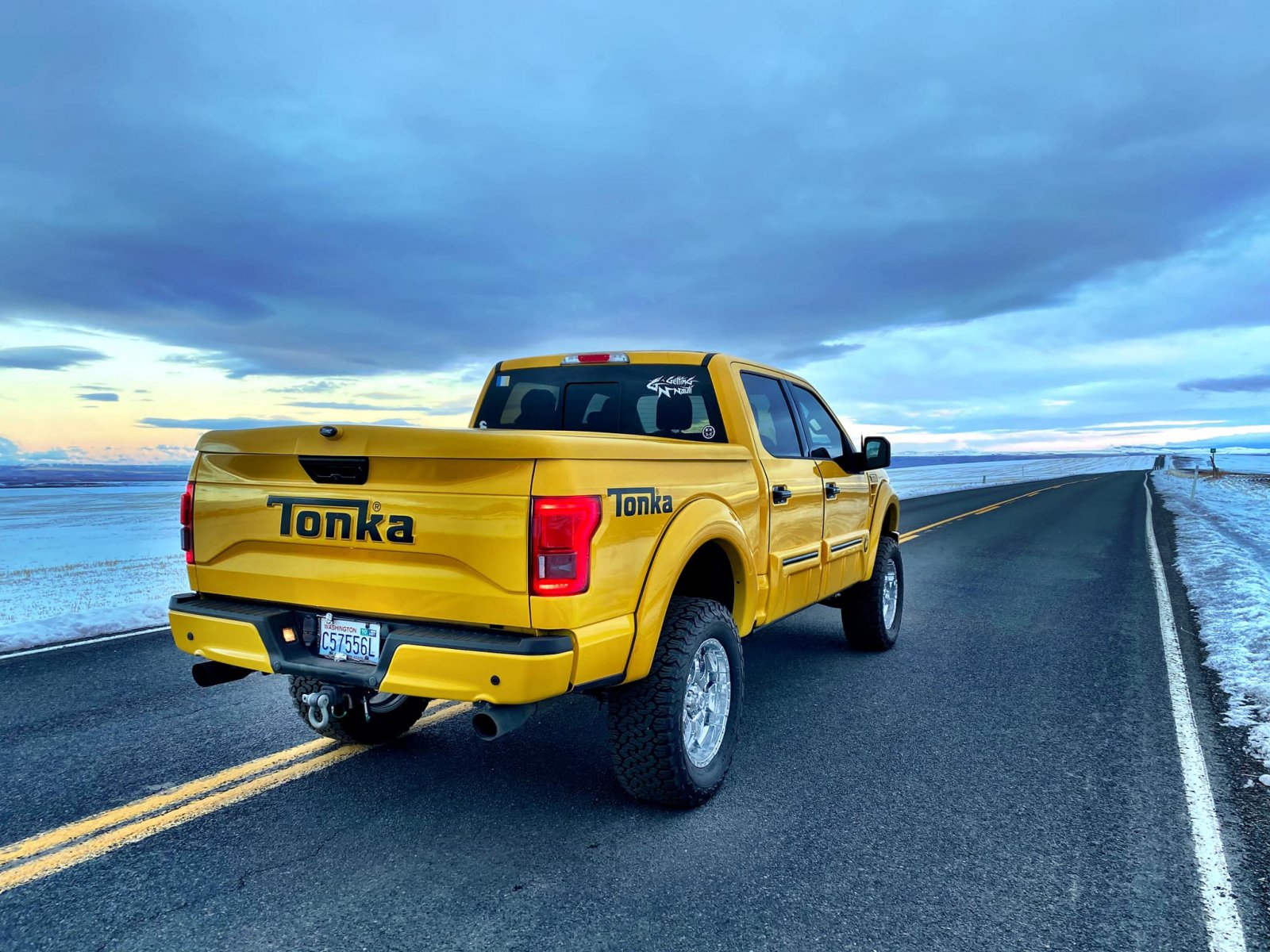 The screaming yellow paint and custom body cladding, the 700-hp Shelby American upgrade kit that straps a Whipple supercharger atop the V-8 engine.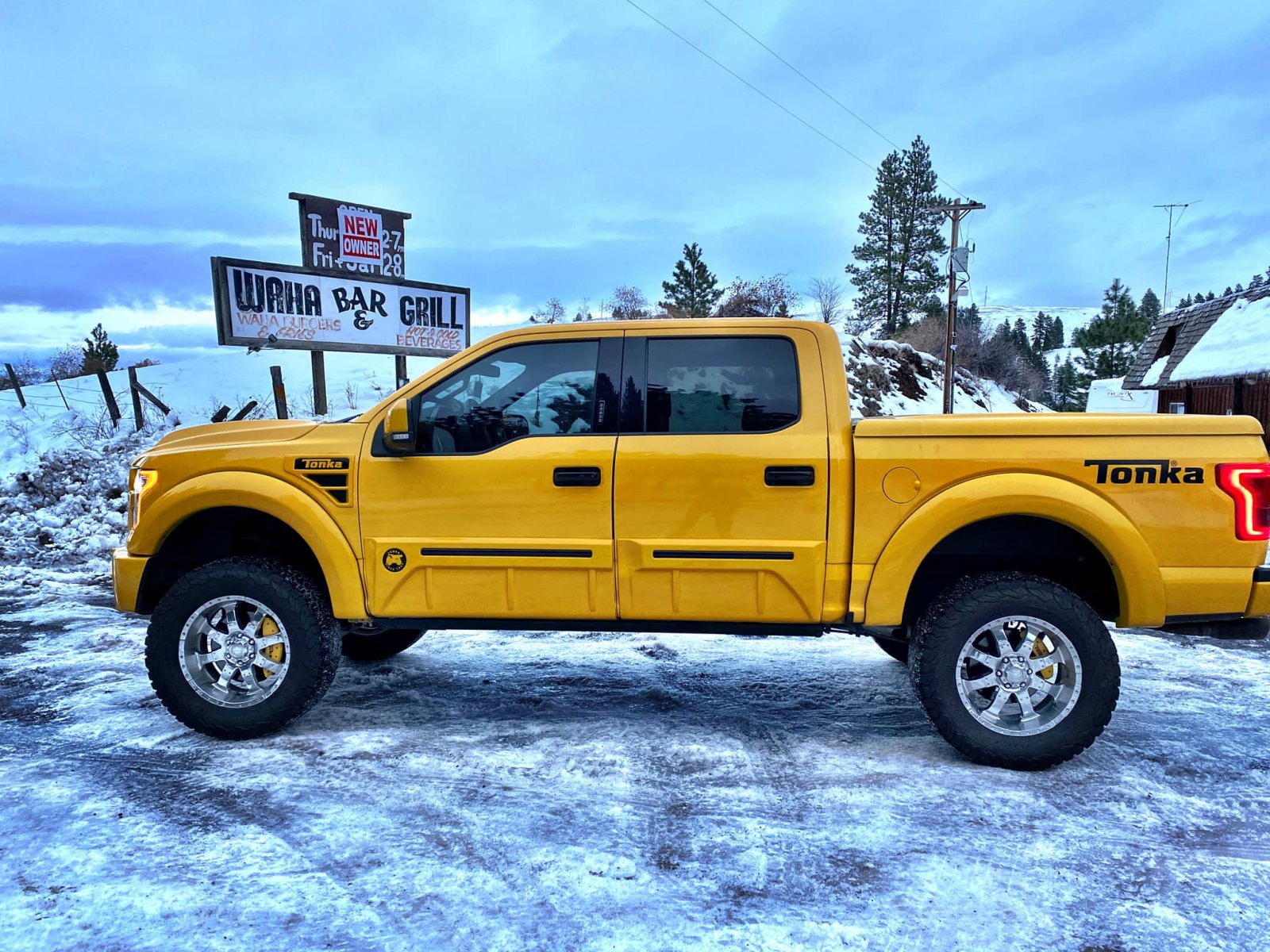 Further clarification from a Tuscany Motor Company representative indicated that 200 builds of the special truck were planned for 2016, but only 128 were actually completed.
The Tonka Edition is the brainchild of the folks at Tuscany Motor Company. Opting for the Tonka package nets you a whole heap of cosmetic upgrades. First, everything from the fender flares to the tonneau cover to the custom hood gets the Tonka yellow treatment. Tuscany slaps great big Tonka logos all over the truck, and installs an integrated LED light bar up front. If a part escapes the yellow paint gun, it doesn't outrun the black one step rails, tow hooks, bumper inserts, are all black. The interior is similarly adorned black, yellow, and Tonka badging everywhere.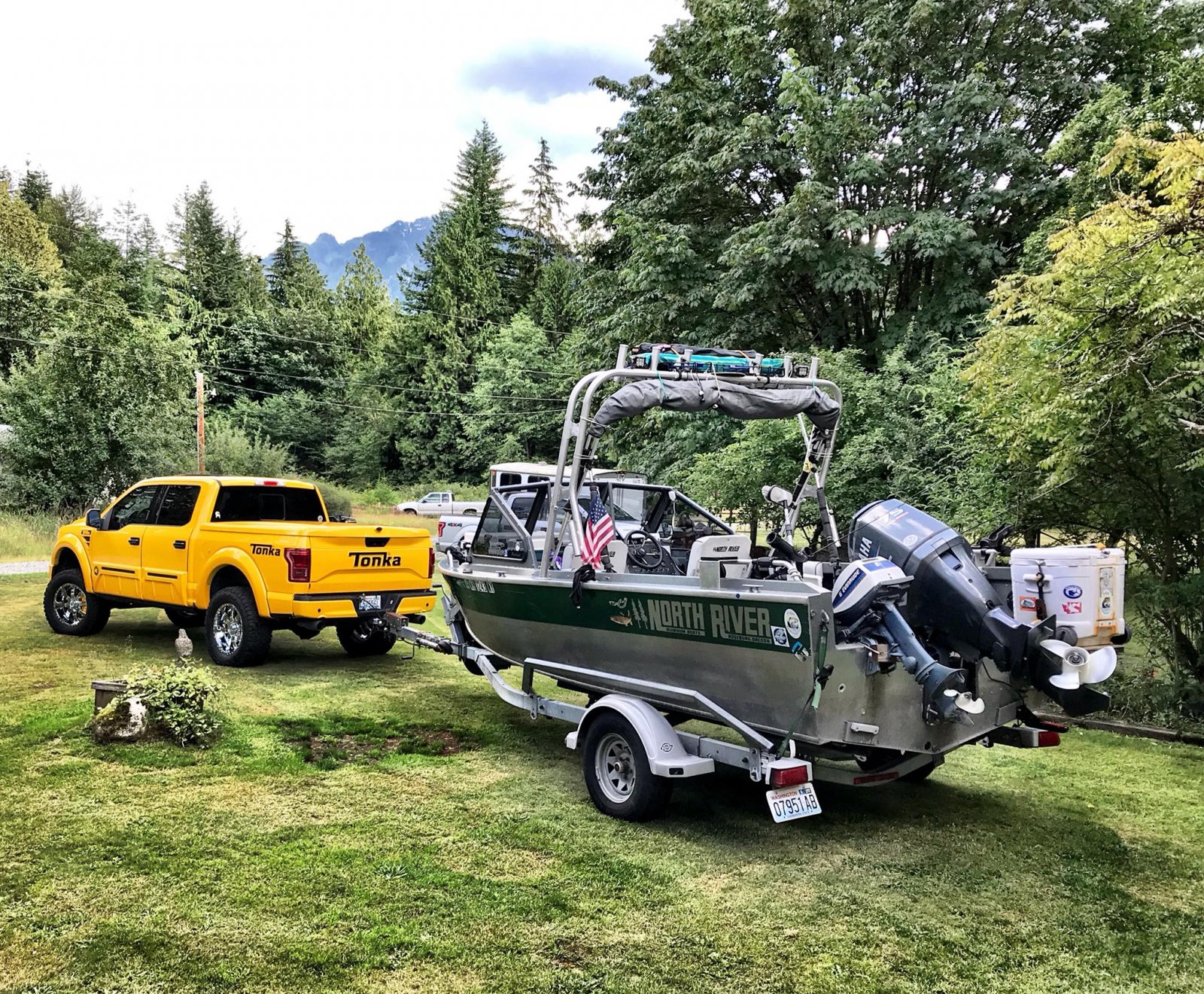 Mechanically, Tonka trucks ascend six inches skyward courtesy of heavy-duty Tuscany-tuned shocks. The truck's 20-inch black wheels wear knobby BF Goodrich KO2 tires. (This truck has the optional KM2Mud Terrain Tire upgrade.)