Well-known member
Staff member
administrator
Registered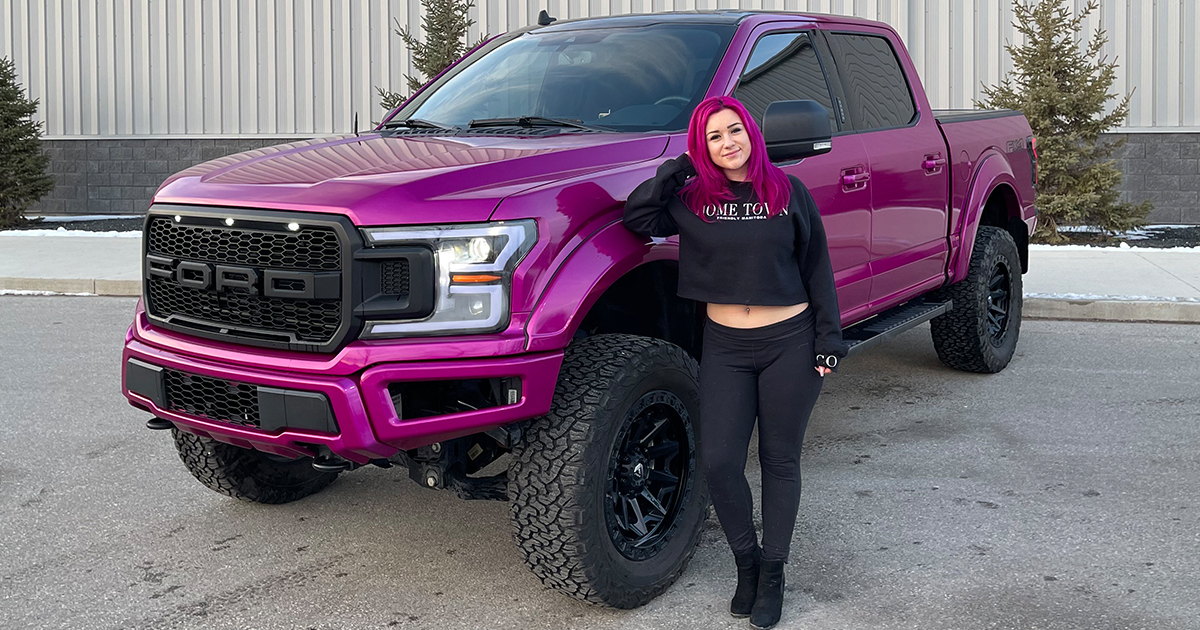 Kristina Hailey shared her brand new truck Ford 2020 F-150 lifted with a unique color that we don't see everyday in streets!
I always said "I can't wait to get out of Winnipeg" ... mainly because the roads are so horrible but really, I don't think I'll ever leave Manitoba.
My grandparents lived in 2 beautiful places before immigrating to Winnipeg for a better life, Greece & Australia. Why they didn't choose one of those is beyond me but hey; they made a home here for themselves & their kids.
So when I saw this sweater from htcobrand I thought, you know what? I'm going to rep my home town and be thankful for all the opportunities it has given me.
It's actually amazing what beautiful places Manitoba really has outside Winnipeg. Next summer I definitely plan on traveling to little towns more.
Where are you from?
Says:
Kristina Hailey
(Owner)