Well-known member
Staff member
administrator
Registered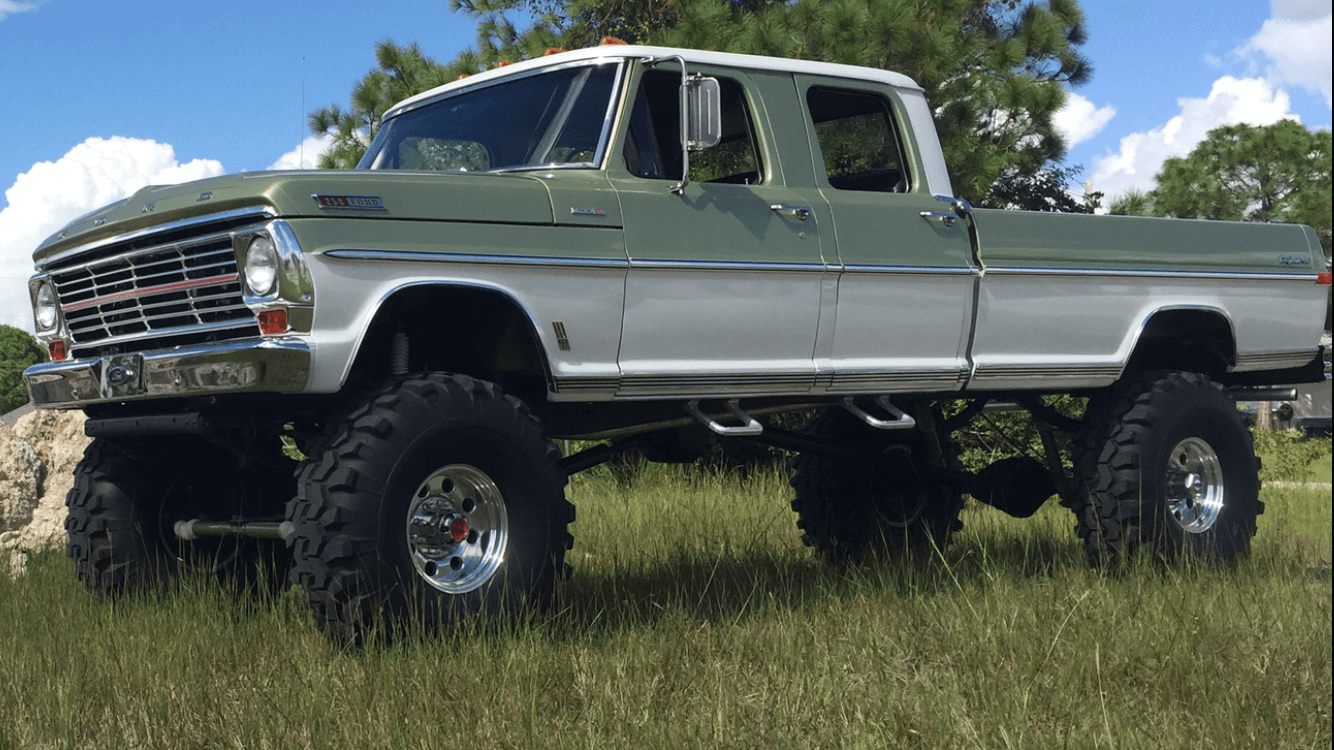 Me, my brother and my dad have always had a strong connection through all of the all Ford trucks he's built. My dad had a passion for 1967-1972 Ford trucks and built them in his garage in his free time. He was an electrician his whole life but loved working on old ford trucks. One of the trucks I have that he built I found in a storage unit in Fort Myers Florida. It was shipped to Connecticut where he lived. It started out as a 1967 F100 half ton 2wd that he took a 3/4 ton long bed frame and shortened it and converted the truck into a 1967 3/4 ton 4×4. It took him 3 years to build to it. All in his garage at home.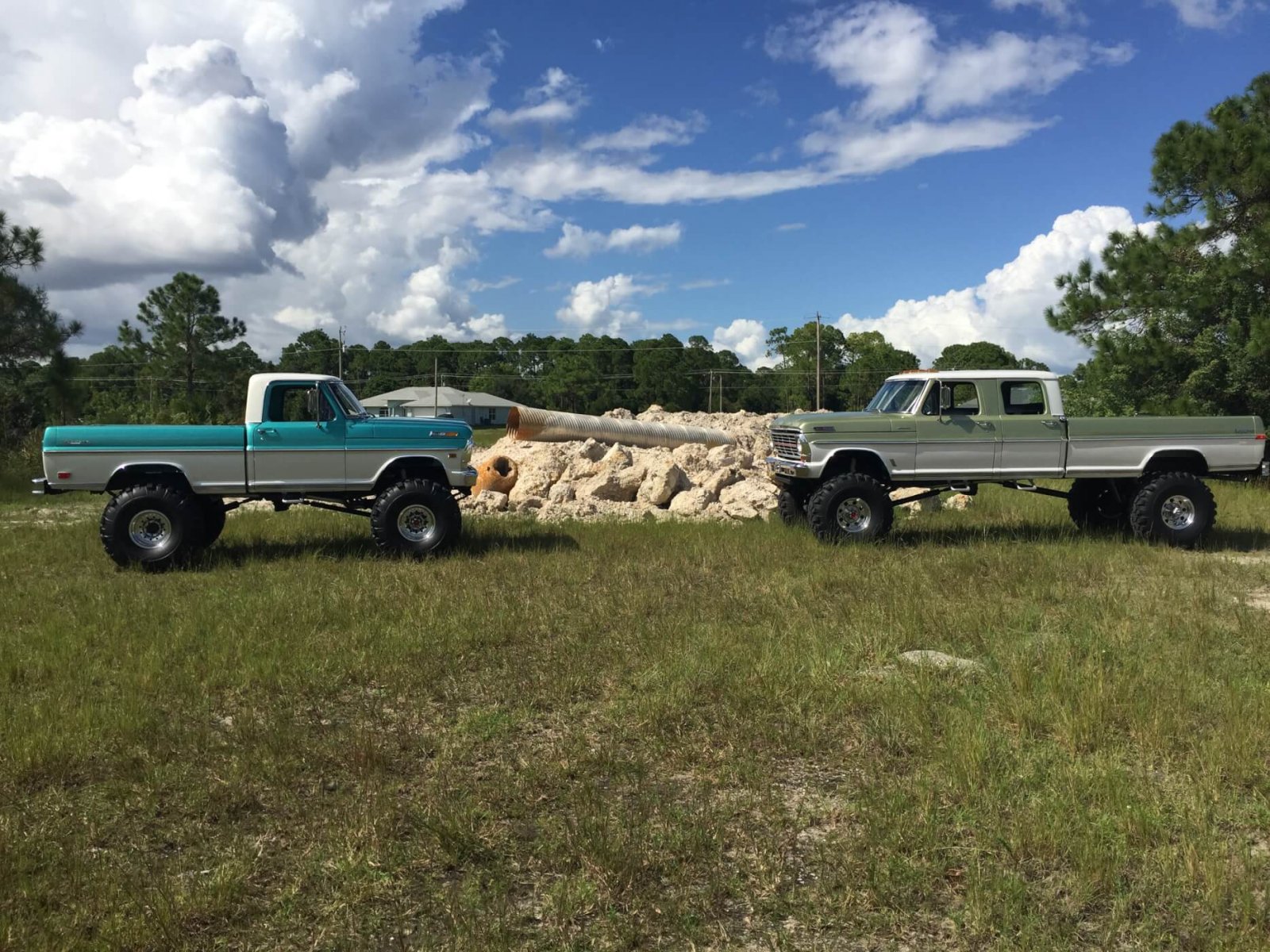 He converted part of his garage into a paint booth so he could paint all his trucks at home. My brother bought one of his trucks from him and I was surprised he sold it to him, his trucks were his babies. He decided soon after that to sell me the truck I found in fort Myers that he restored because he said he was getting older and wanted to see his boys enjoying his trucks while he was still around. He started to build another truck for himself as a daily driver. About he year later my dad found out that he had stage 4 prostate cancer and that it was in his bones. The truck that he just finished building for himself he decided he needed to sell to help out with doctors bills and to also start building another truck.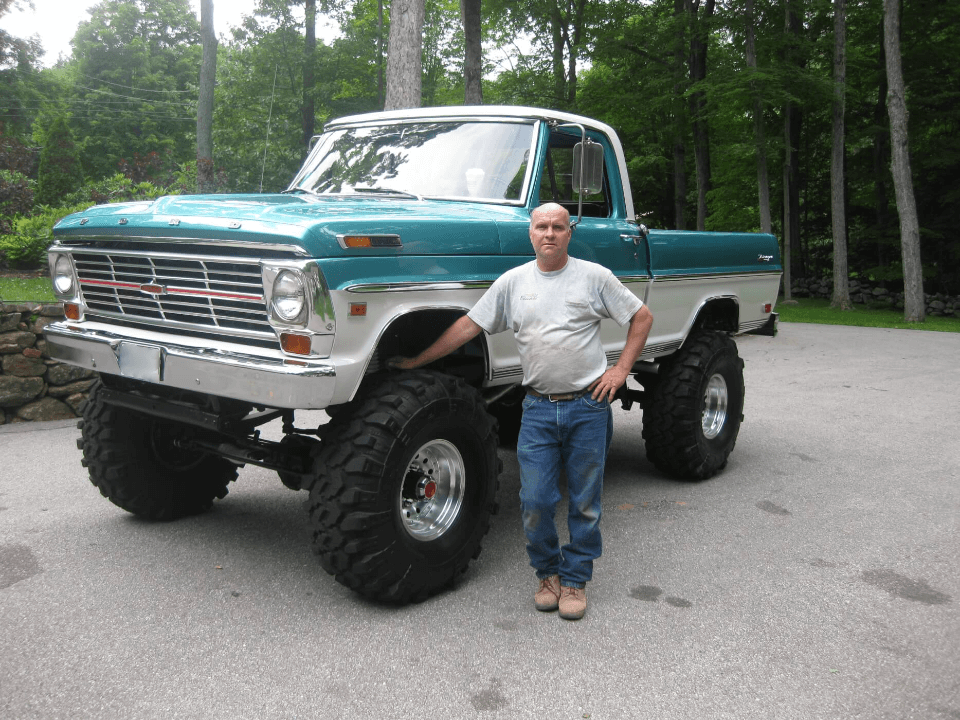 He was really upset that he had to sell that truck but he needed the money. He bought a 1970 2wd 1/2 to unrestored truck from gas monkey garage and converted it into a 3/4 ton 4×4. He was building this truck while battling stage 4 prostate cancer. He was going through chemo and radiation while working on this truck. He literally was leaving chemo treatments and going right into the garage to work on this truck. It kept him going while he was fighting for his life. He was working on it every second he could. Some days he was to sick from the chemo and radiation to work on it but in 6 months he finished it. His friends told me they never thought he would finish that truck but he did. When my dad got really really sick and didn't have much time to live I took a leave of absence from work to help take care of him before he passed away. He said he didn't want to die in a hospital so me and my step mom took care of him at home. While I was there I had the first two weeks with him where he could barely walk in his walker. I was able to get him outside in a wheel chair with oxygen to work on some things he wanted to finish on the truck. Him and I put all the chrome and seat belts back on the truck together while he was in really rough shape. He wanted every single thing to be compete on the truck before he passed.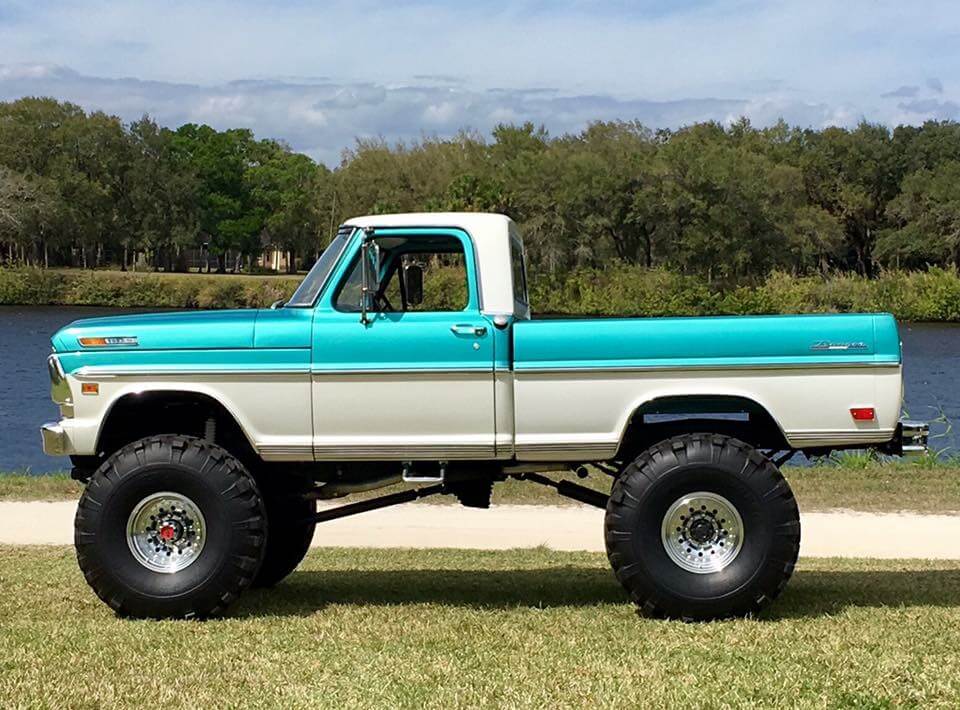 I bought this truck from him so that the money from the truck could go to my step mom. I paid extra for what he wanted so it would help my step mom out. These trucks mean so much to him, my brother and I. My brother owns at 1970 Ford crew cab 3/4 ton long bed 4×4 that he bought as a 1/2 ton 2wd shortbed, he converted all himself. One of my dads wishes before he passed was that he wanted his ashes in small urns to be placed in the ash trays of the trucks so he could always be riding in them. That how much he loved these trucks and the passion he has for them. My brother and I honored his wish and he rides with us always.
After my dad passed I got a tattoo on my leg of that last truck he built. I put his nickname skeeter in the front license plate. What he went through to complete that truck with how sick he was is was I chose that truck. A year and a half later I just bought the truck that he had to sell for the money for his medical bills and start his last build. I know he would be proud that I have that truck. And I know he wants me to work on it and make it my own. I'm going to be doing a lot of work it and make him proud. My dad was my best friend. We talked about trucks every day. Works cant describe what these trucks mean to me. There is no money worth more then what they mean to me. I'll never get rid of them ever. The meaning is indescribable. In honor of my dad. Steven "skeeter" L.
Here's a short clip of my dad receiving a tailgate bench he got from his best friend. It's the original tailgate from my 67. I now have that bench. This is how deep Ford runs in my family. Love you and miss you dad. Says: Justin