Well-known member
Staff member
administrator
Registered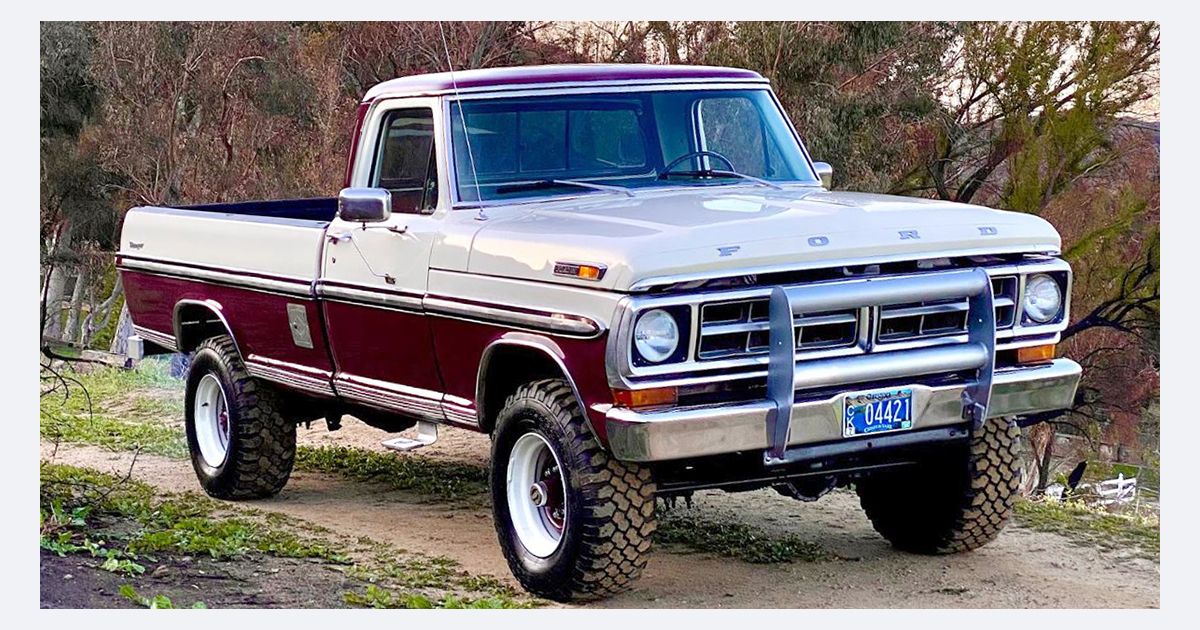 Our 1971 Highboy was built on June 22nd, 1971 and sold new by Fairway Ford Sales Inc. of Placentia, CA. Word on the street is the Fairway Ford guys were known to order some of the coolest rigs in the day. In fact, they were also responsible for ordering our former '76 Vintage Chariot known as Green Day; now owned by FordStangsDentsAndCrews. We are clearly still seeing the product of their decisions today. This rig is on fire!
Says:
Vintage Chariots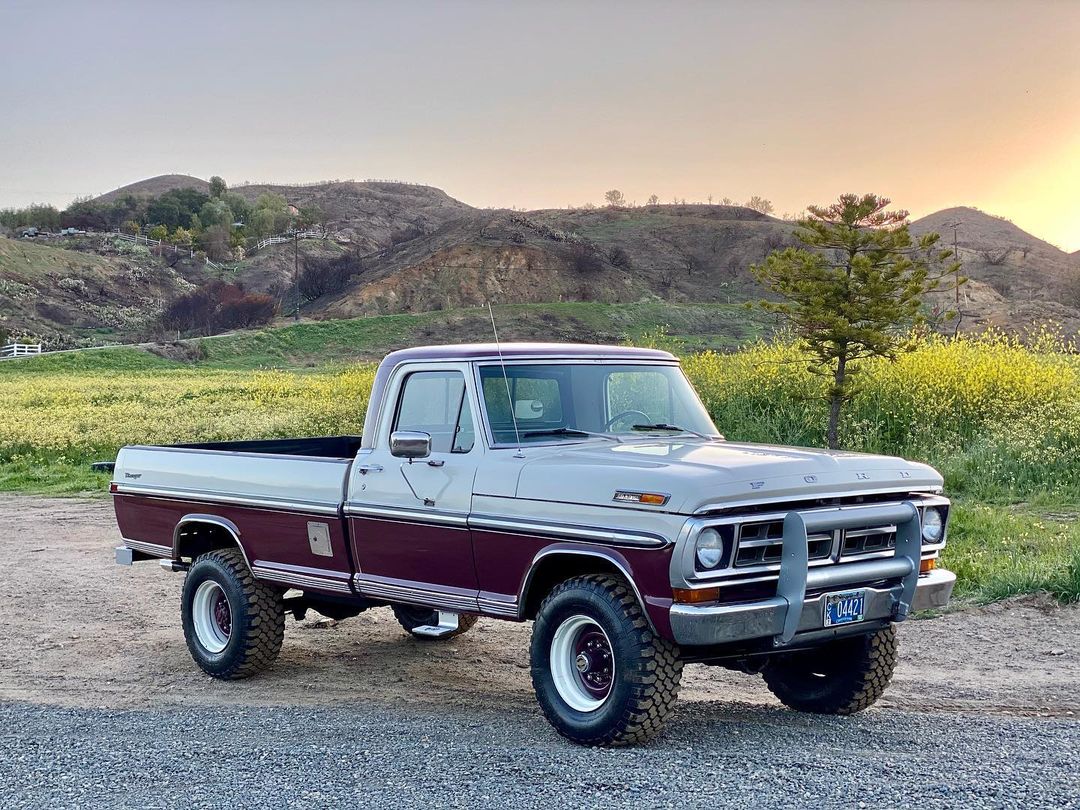 Our 1971 Ford F-250 4x4 "Highboy" represents only 1 of 8 ever made in this delicious, savory and downright mouthwatering color combo of Wimbledon White and Regis Red in Ranger Trim. It's quite the delight.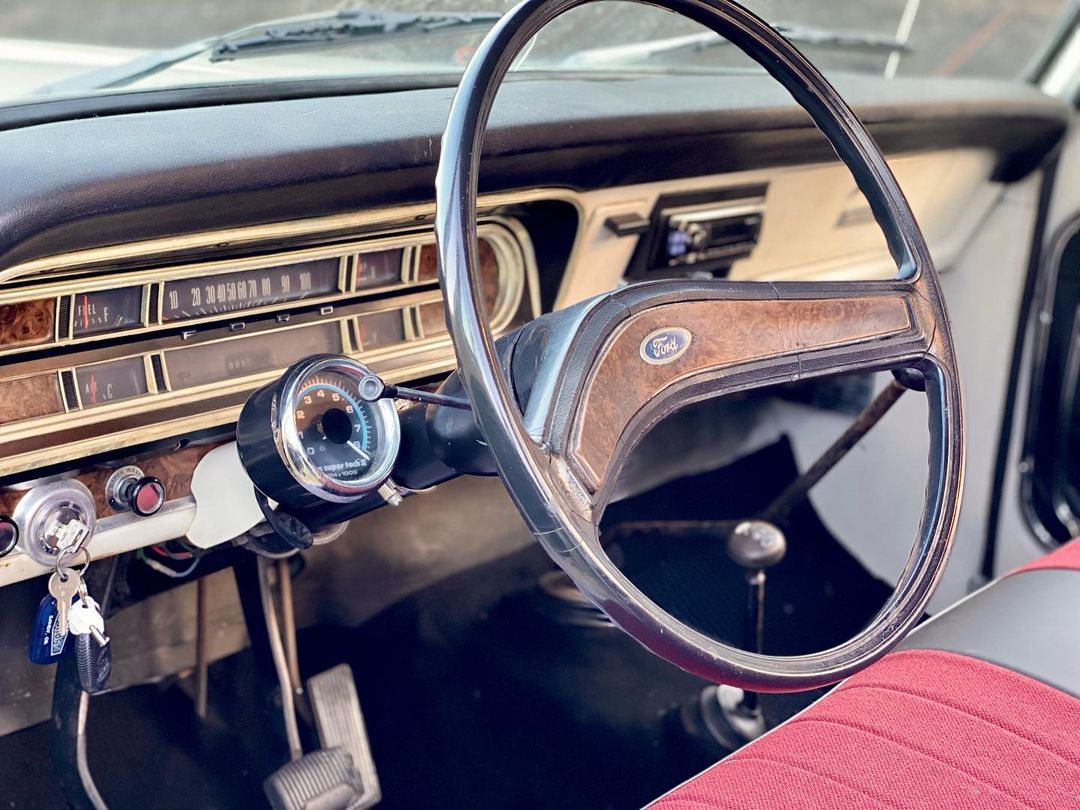 4 speed on the floor. Tachometer for hitting that redline. Power steering for comfort. And a ride height that commands presence on the road. In a Vintage Chariot, why don't you just own the road and show everyone who you really are. Sissies exit stage left. This ain't no tree. So stop hugging it.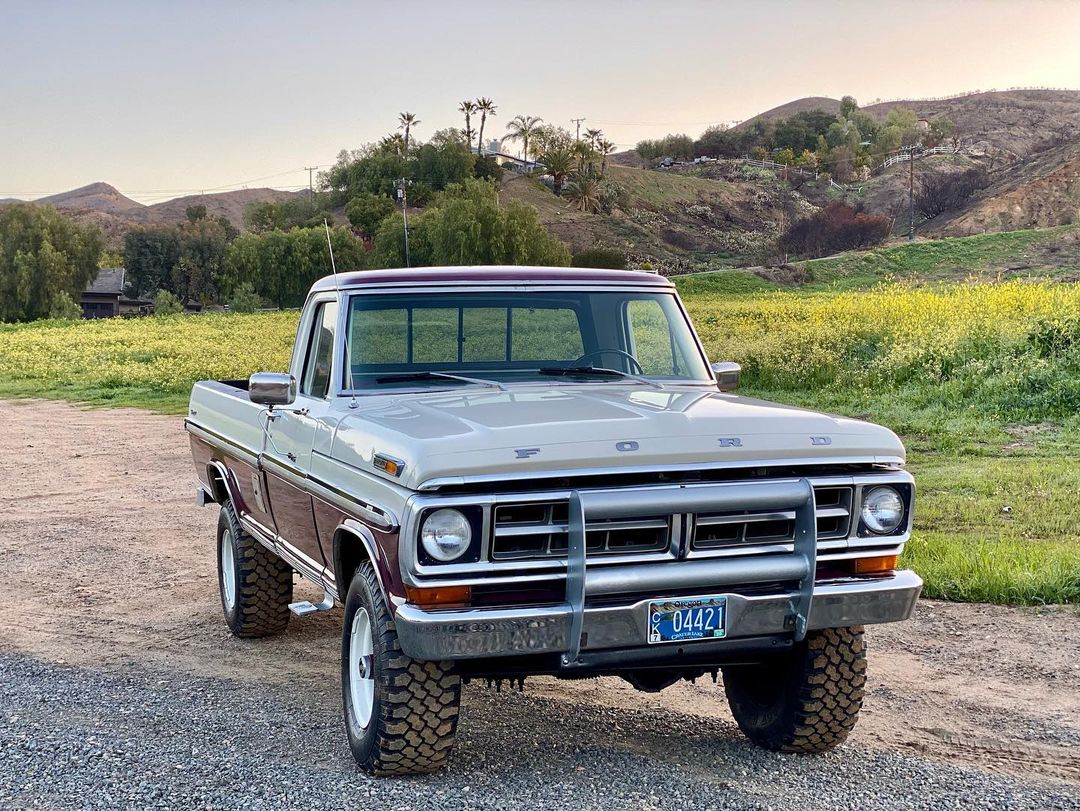 Momma said you need braces to fix your teeth. Ain't no girl gonna kiss you with a gap in your face like that. As a bull in a China shop, she will destroy everything in her path; and look good doing it.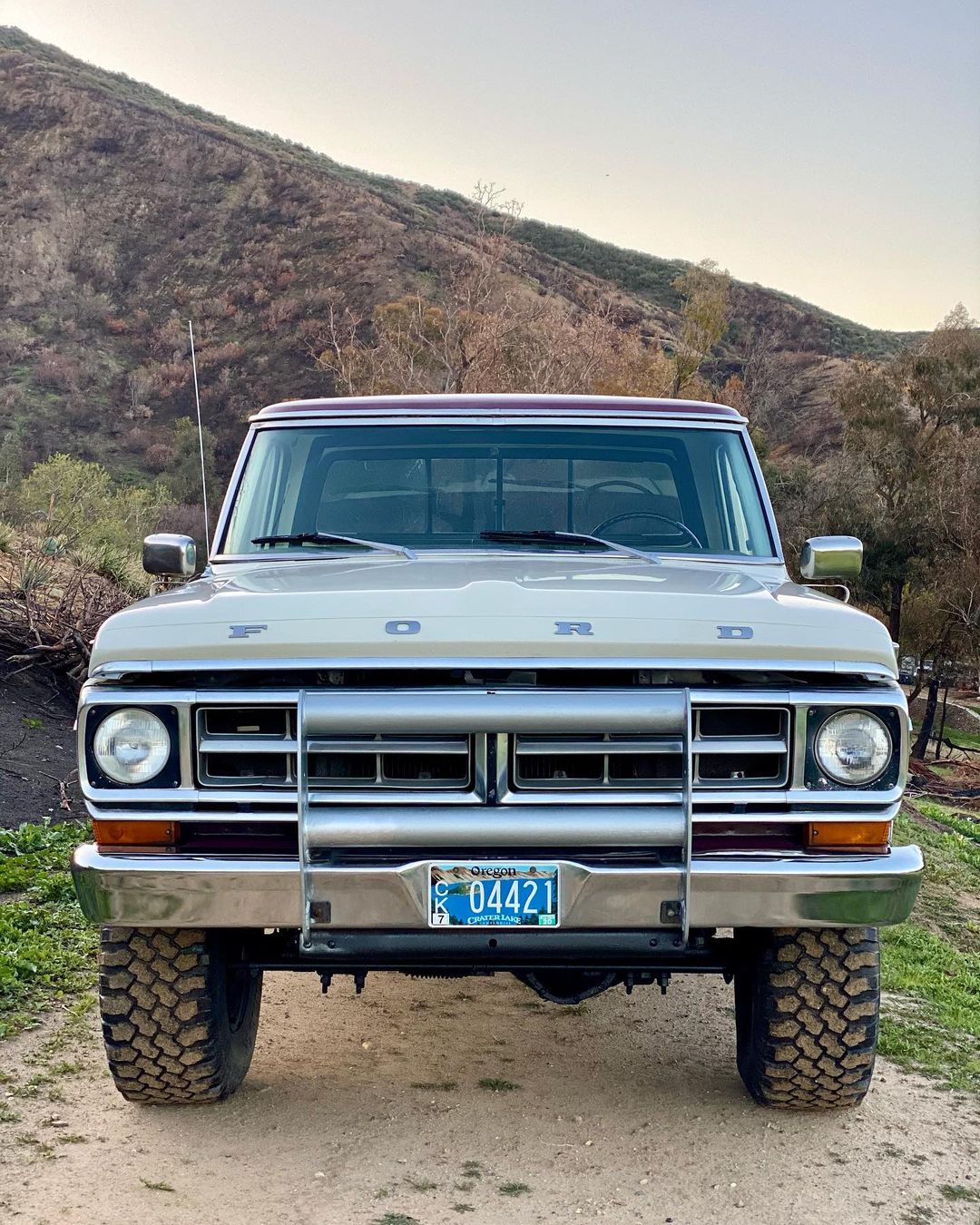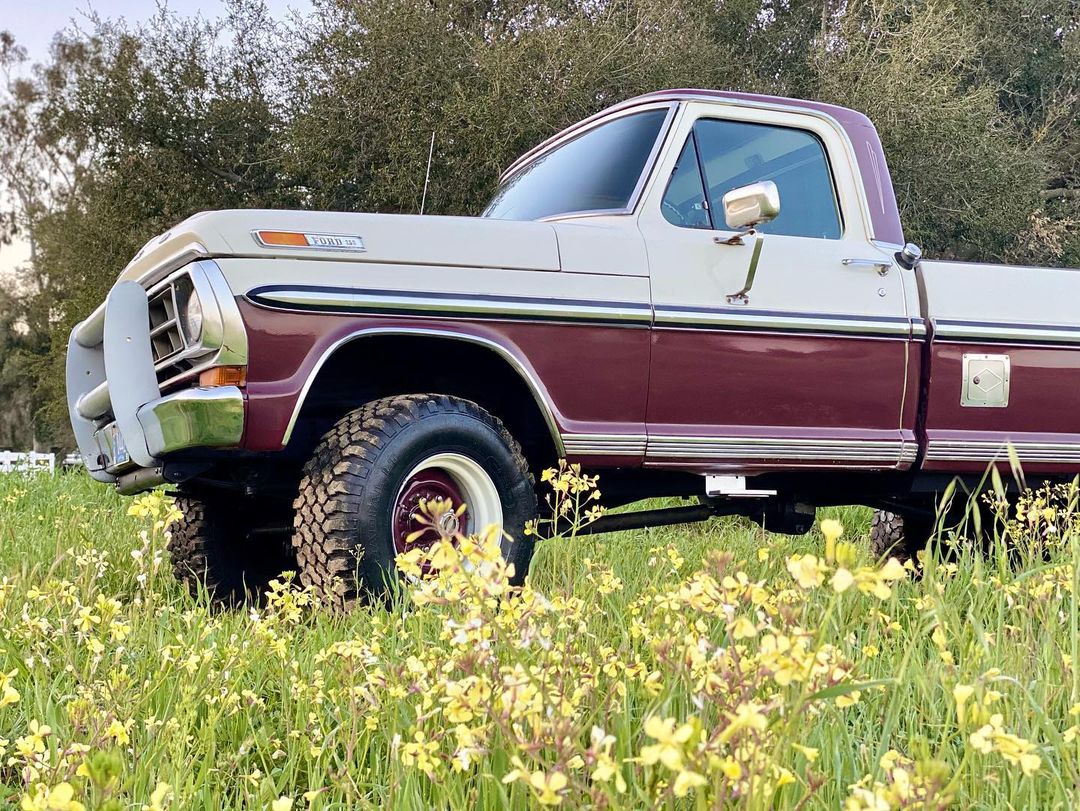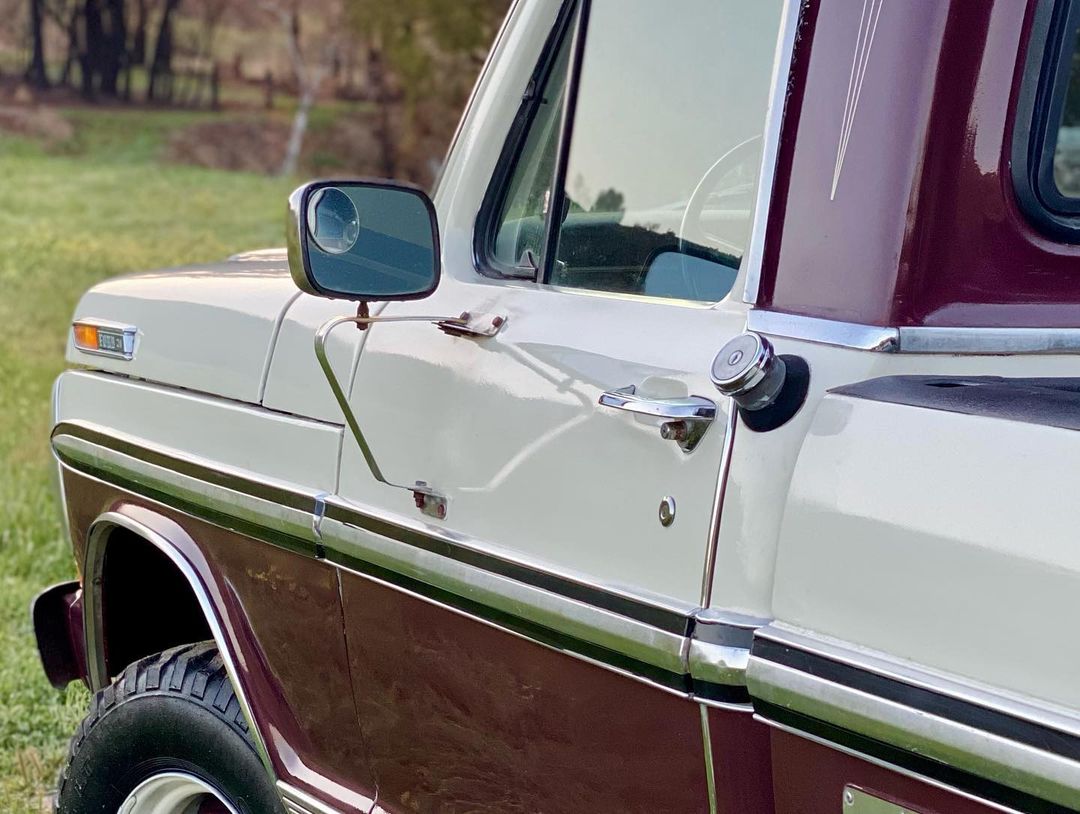 A set of colors that's bound to impress. She's got it all baby. That Deluxe Tu-Tone, Ranger trim; oh, and more trim! A combination so unique from the factory in '71, you likely won't find another!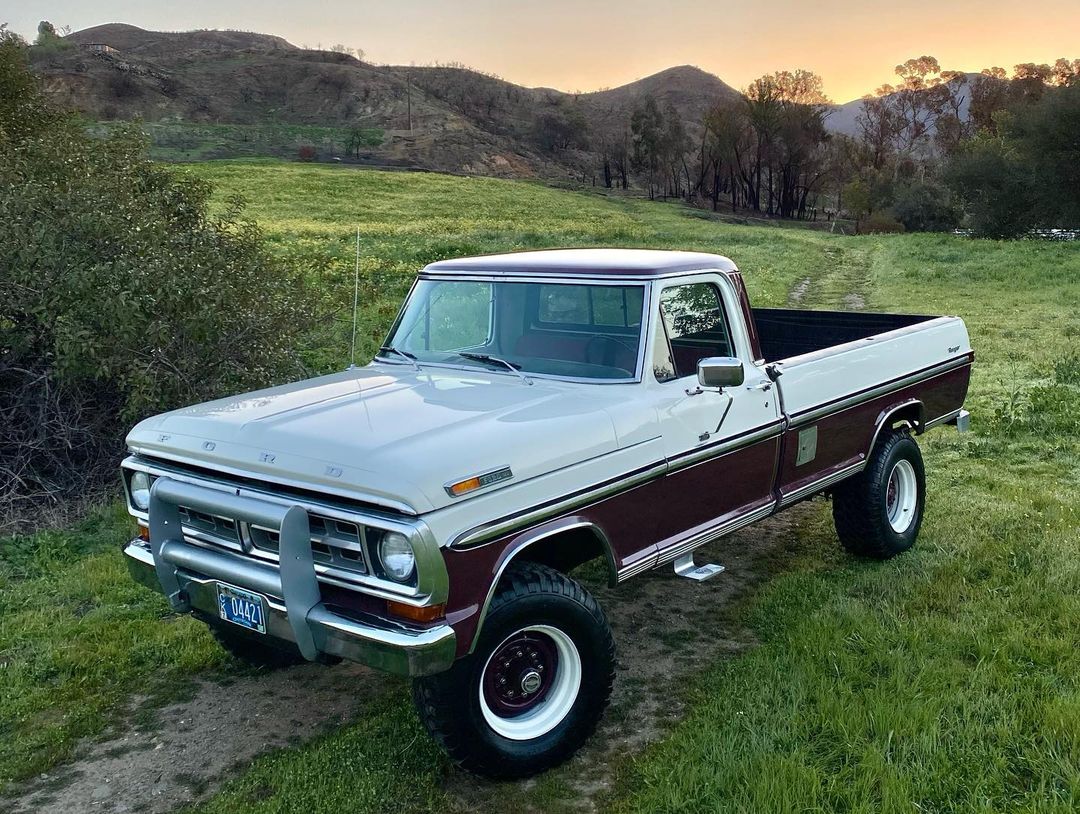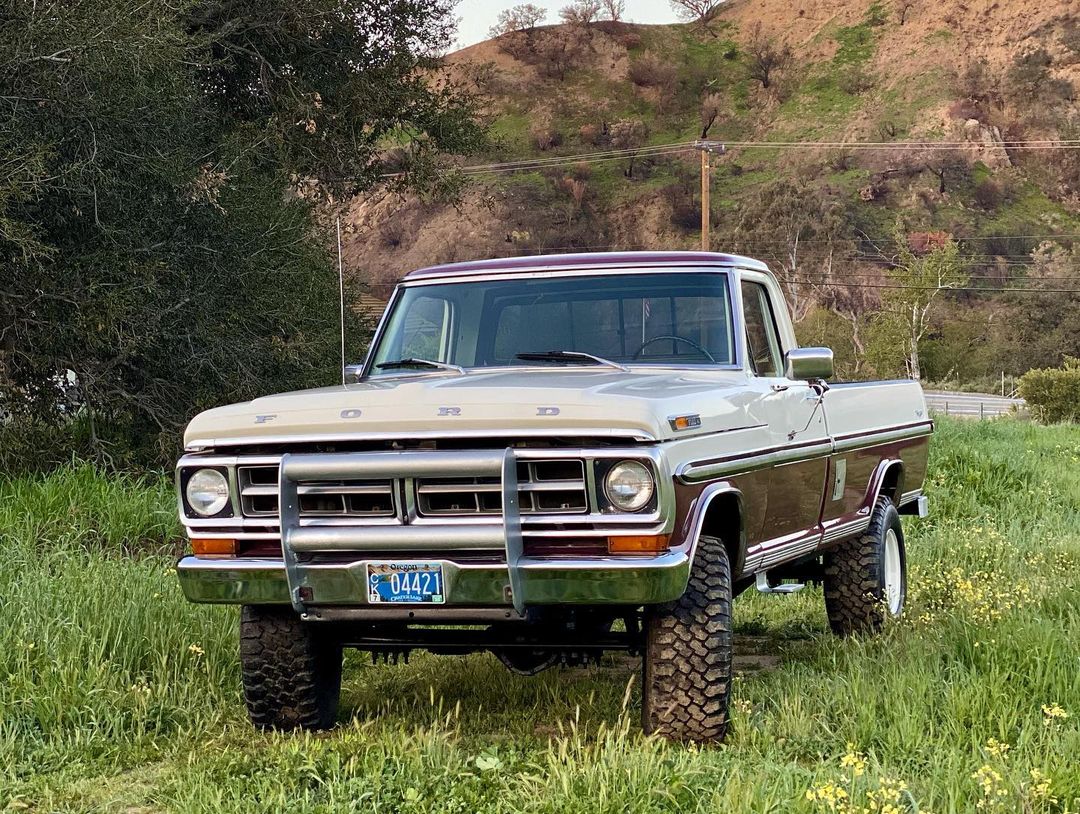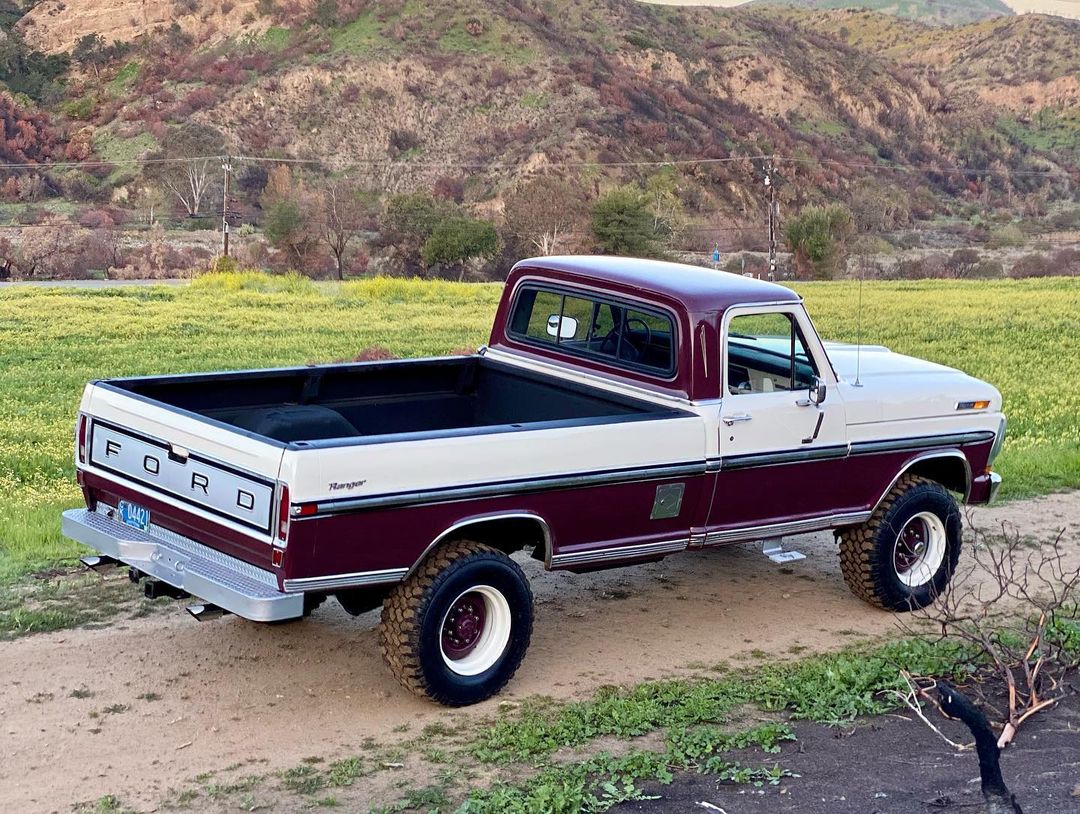 Boy oh boy. What a Highboy! She's got those long legs. Wouldn't you love to get right between 'em and let her take you for a ride. It's really hard to keep this ol' gal under wraps. Because she's just so damn cool. Because more color just isn't enough. She's got plenty of it and she's ready to show it.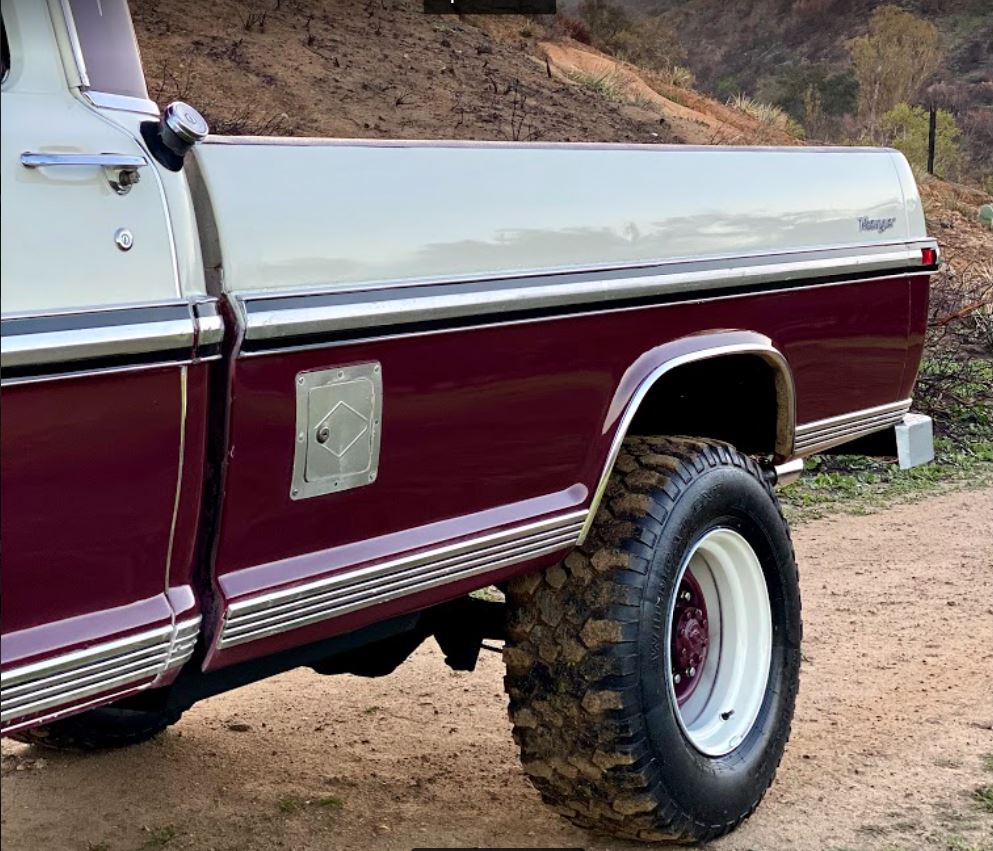 We are painting the town in red, Regis Red that is! One of the most unique and strikingly beautiful combinations we have ever come across. And she's available now!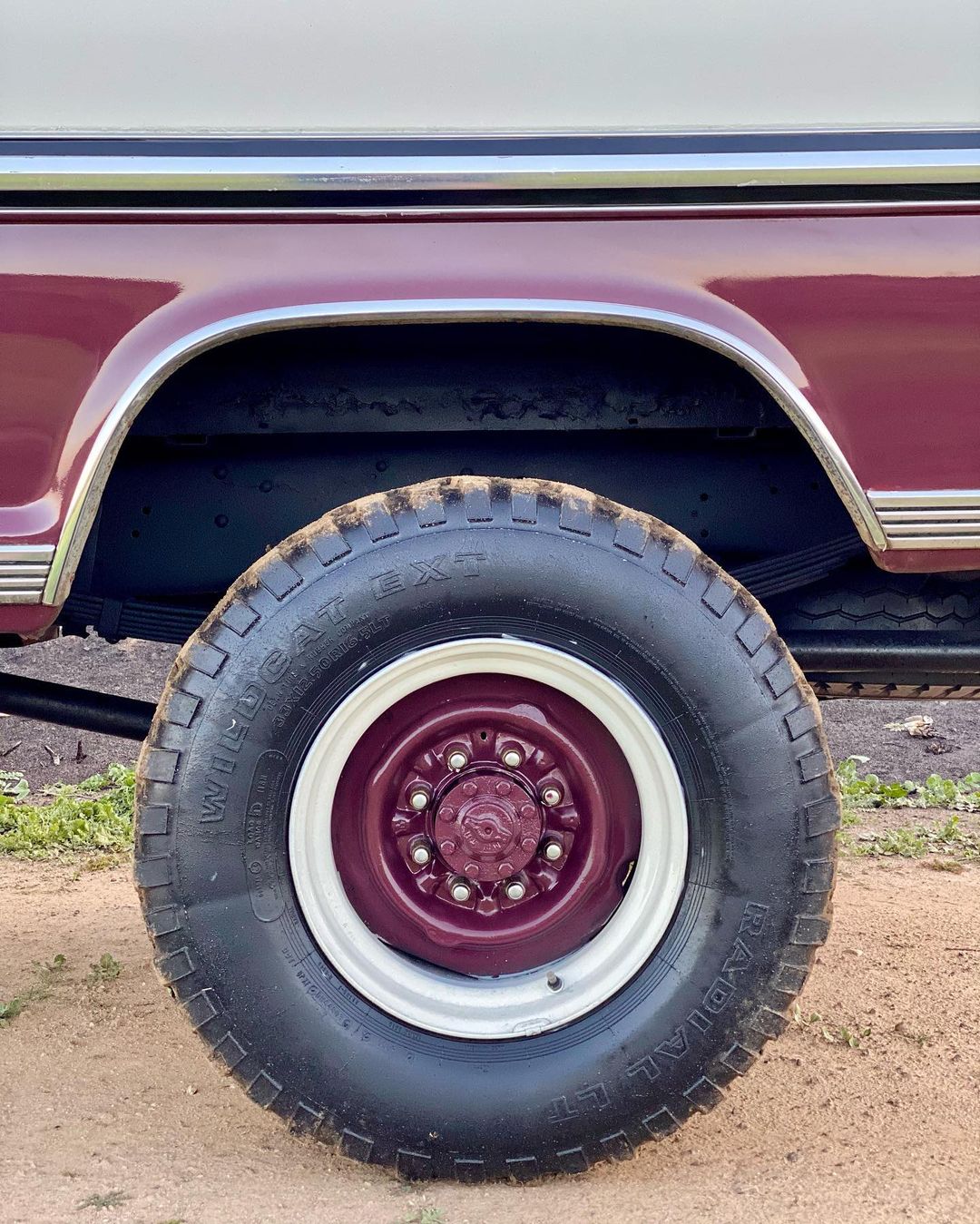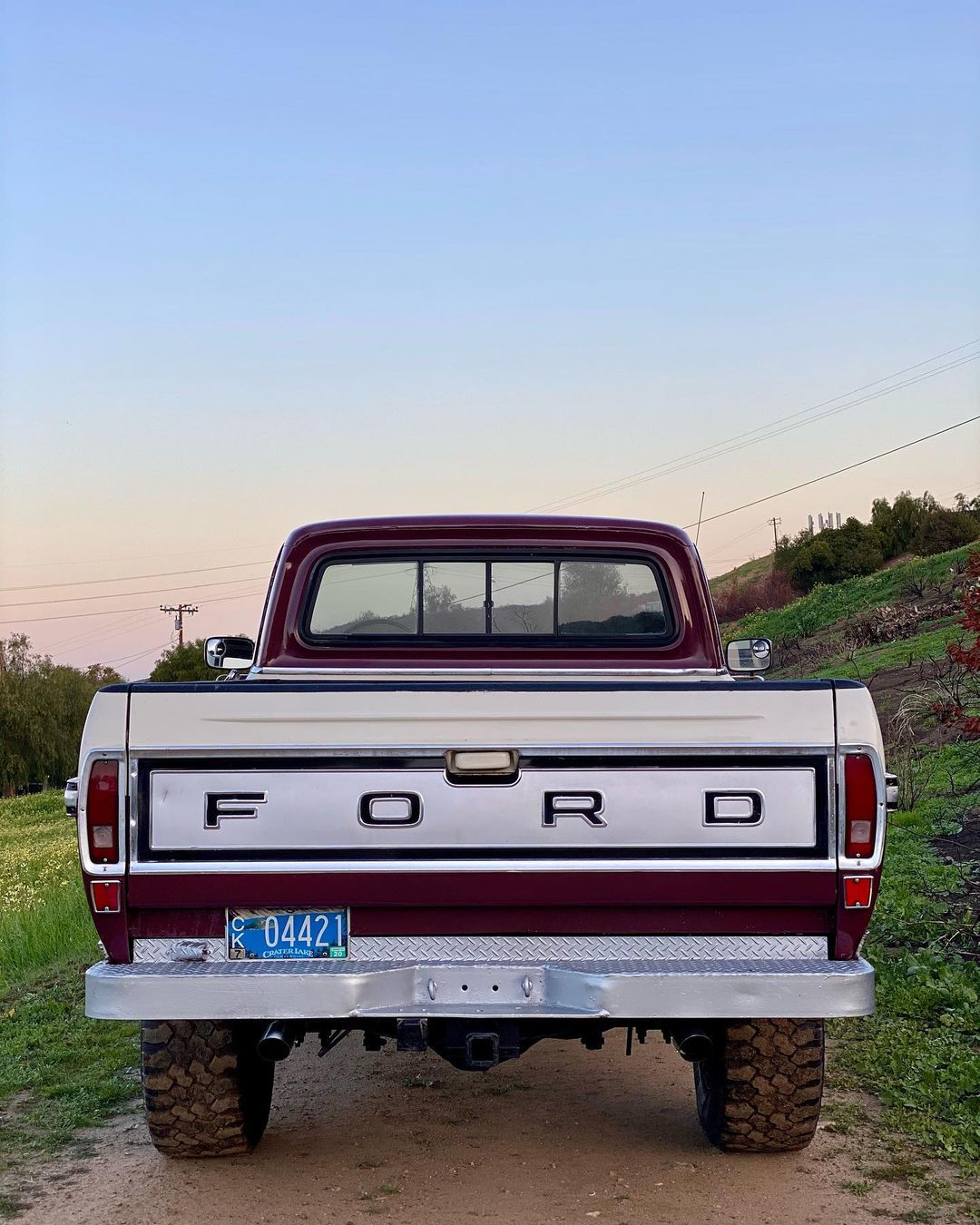 The sidelines don't suit this one much. She's a dirty girl at heart. And some girls just love wrastlin' in the mud.