Well-known member
Staff member
administrator
Registered
Old school Ford F-350 uses huge tires and 450 horsepower from a big block V8 to conquer the mud.
Some of our "Muddy Monday" videos take place in big, open bogs with lots of slop to explore, but this 1979
Ford F-350
is sticking to a small stretch of a trail. Coming from the
Joes79Bronco YouTube channel
, this old school one-ton pickup does all of its work in a stretch of about 30 feet, but the short span has everything needed for a great mudding video. The owner calls it The "Beast," and we are inclined to agree.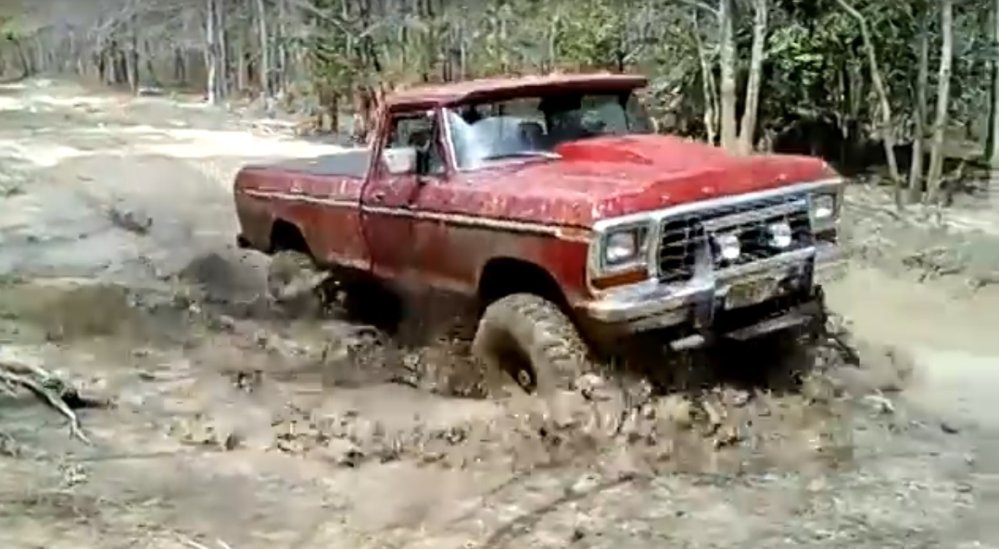 There are no other details on this
F-350
, but we can see that it has a huge set of mud tires, a custom cowl induction style hood, a bull bar with a big set of fog lights and a surprising amount of bright chrome. Of course, to make those tires fit under the body, this 1979 Ford truck has upgraded suspension bits, allowing it to handle rough terrain while adding lots of ground clearance.