Well-known member
Staff member
administrator
Registered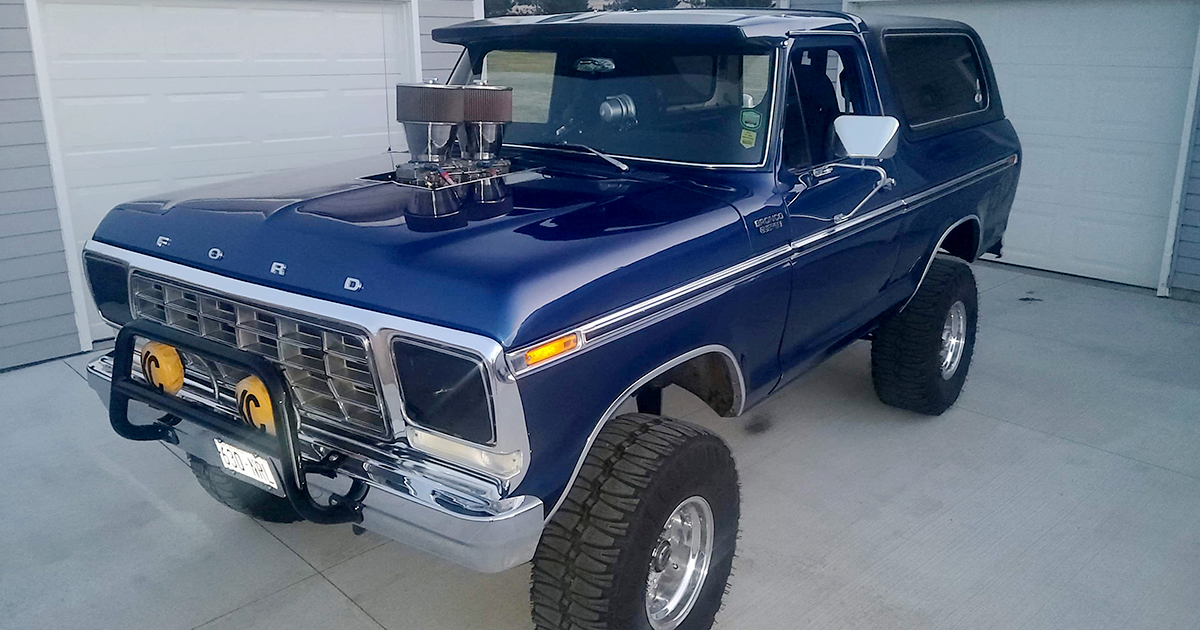 79 ford bronco full frame off restore! Has a 4 inch suspension lift sitting on 33x12.5x15 super swamper traxus tires! The engine is a 514 ci big block with a billet steel Eagle crank, H-beam Eagle rods, SRP forged pistons, full roller custom nitrous cam grind by Cam Research, 2 4's Weiand tunnel ram with two Holley 600 cfm carbs, the heads are second generation Jon Kaase Super Cobra Jet that have been worked over, electric black Holley fuel pump! It has a 200 shot of a full edelbroc nitrous system that has its own stand alone fuel system! The engine puts down 900 hp and 900 torque! The transmission is a build C6 with a full manual valve body shifted with a B and M floor shifter! The transfer case is a NP205 and the front diff is a Dana 44 with 3:55 gears and the rear diff is a Ford 9 inch with 3:50 attached to ladder bars!
All of the work-body work, paint, mechanical, interior, engine and drive train was done by me! Let me know if you have any questions!
Says:
Kurt Wichelman
(Owner)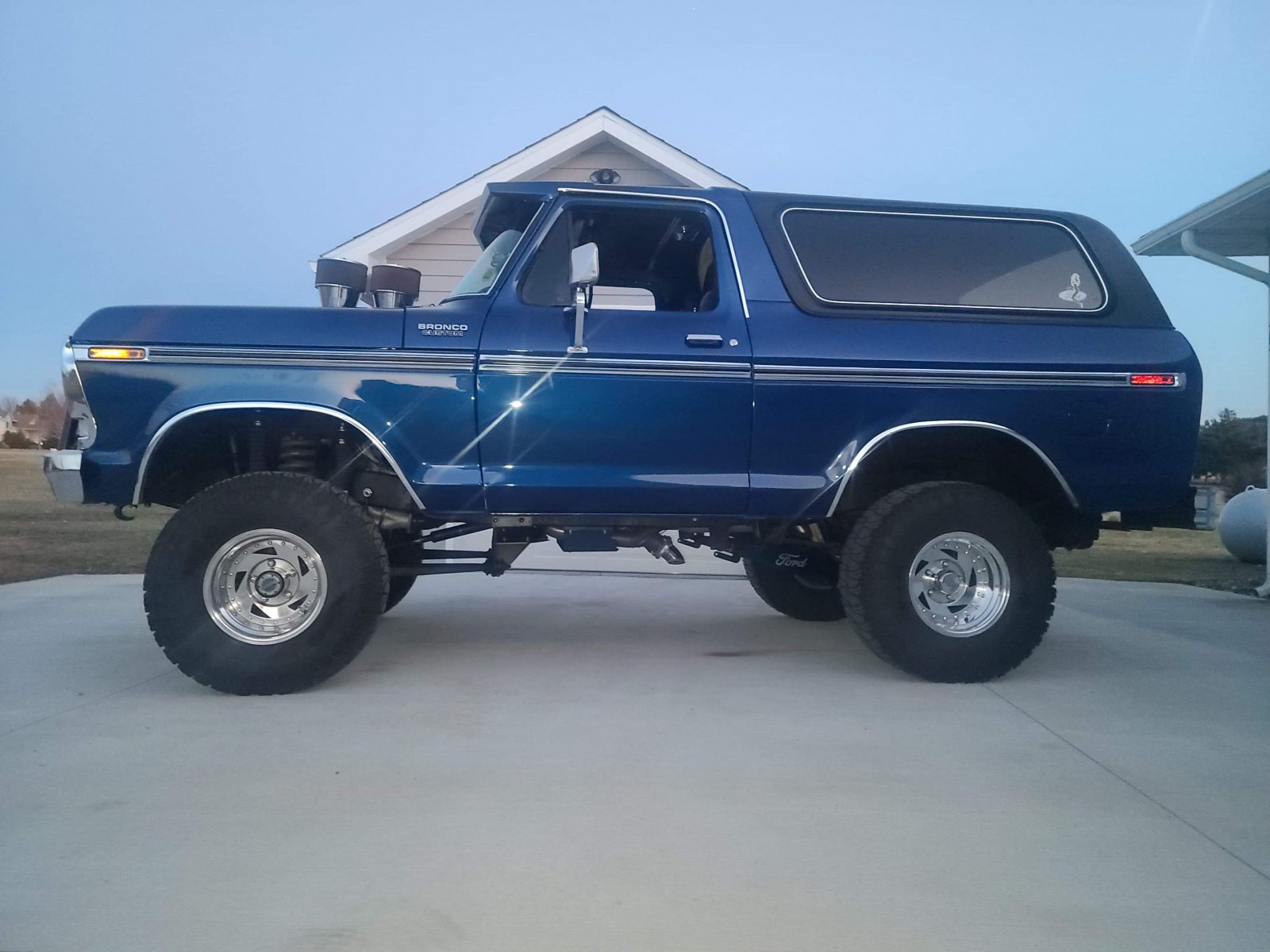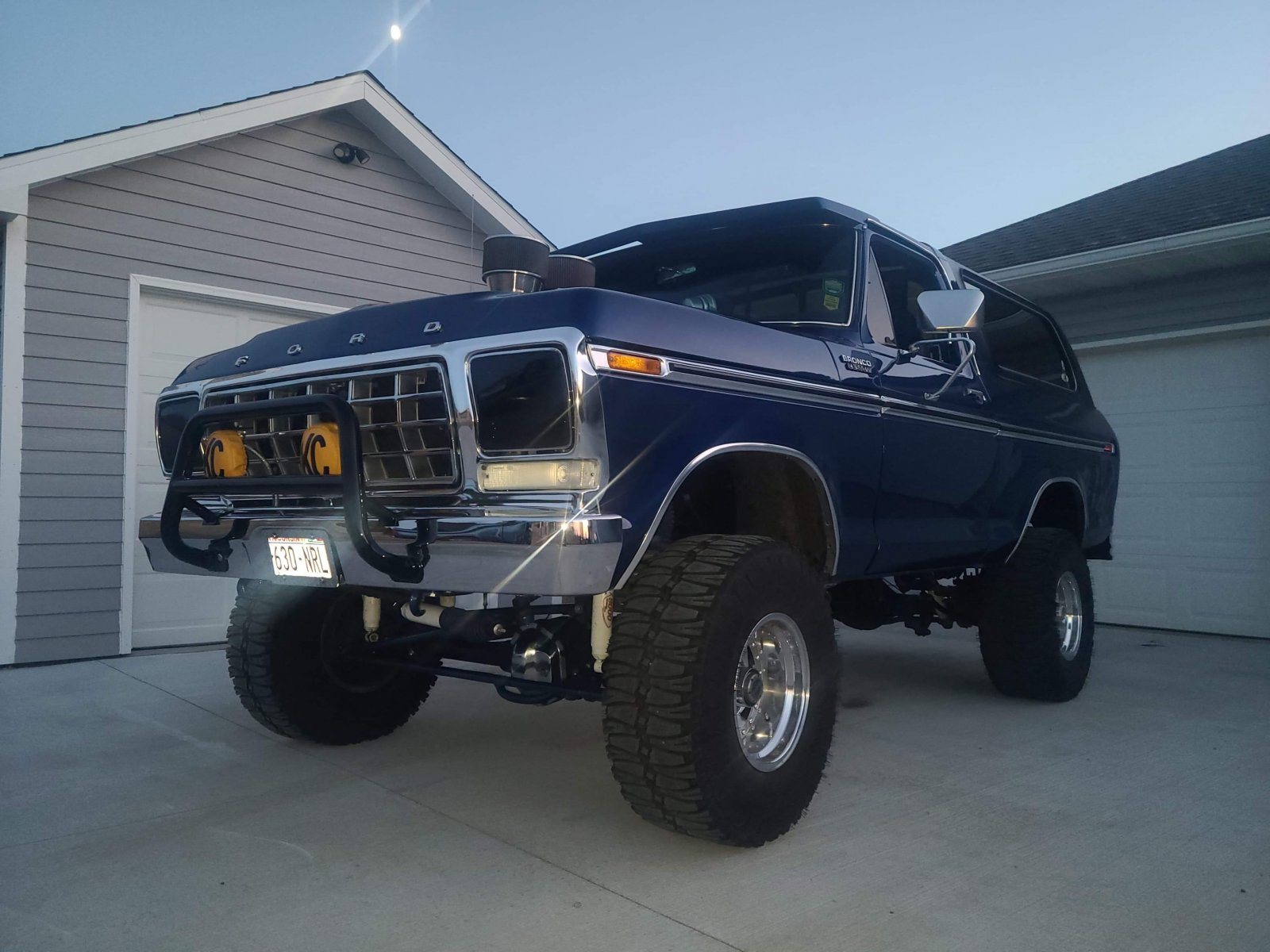 I've owned it and been working on it since I was a junior in high school...almost 20 yrs now!