Well-known member
Staff member
administrator
Registered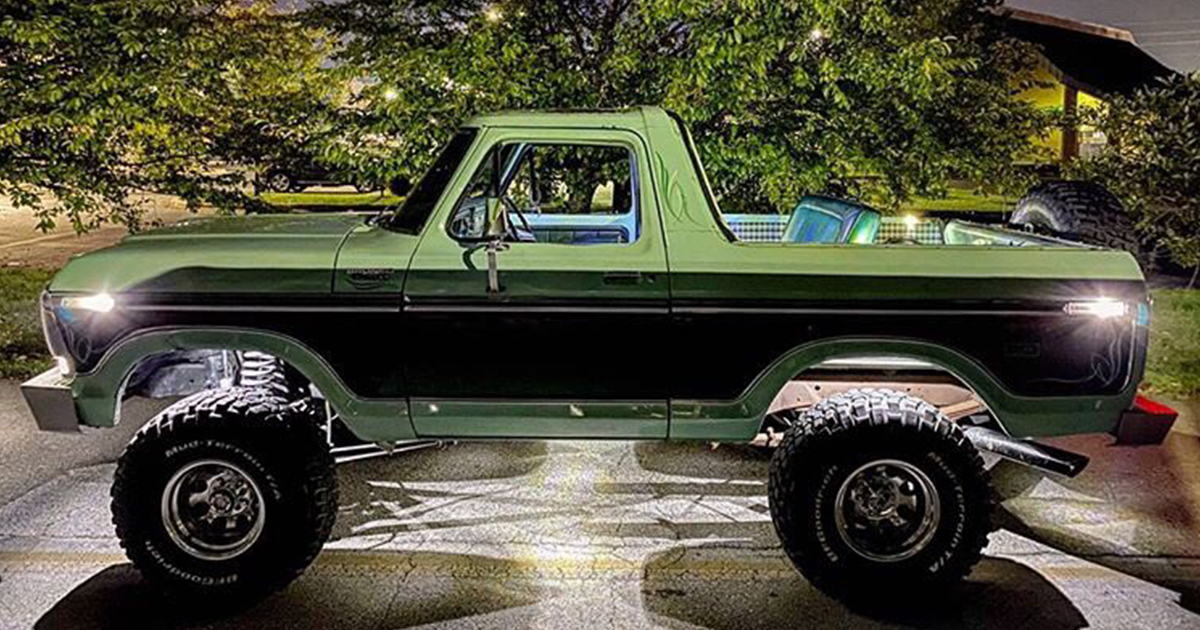 1978 ford bronco all original paint, I built it from the ground up
including the bumpers and the interior work! 351 motor and a 4 speed 4 inch lift and 35's
Says: Andrew Rhodes (Owner)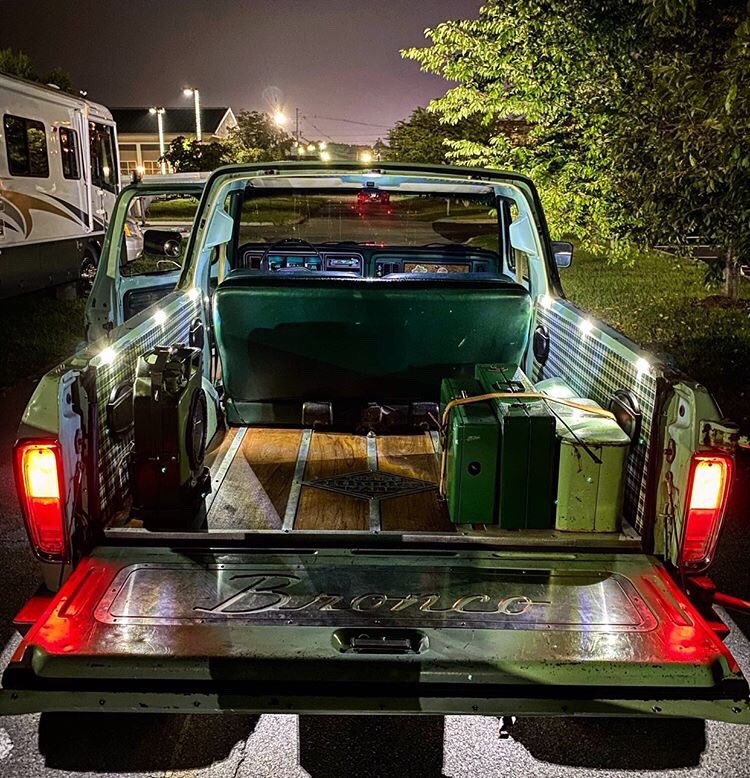 Second generation (1978–1979)

For the 1978 model year, the second-generation Bronco was introduced; to better compete with the Chevrolet K5 Blazer, Dodge Ramcharger, and Jeep Cherokee, the Bronco entered the full-size SUV segment.[15] In place of a model-specific chassis, the Bronco was adapted directly from the Ford F-Series, becoming a shortened version of the F-100 4x4.[15] Originally intended for a 1974 launch,[15] the second-generation Bronco (named "Project Shorthorn" during its development) was postponed to 1978 in response to fuel economy concerns related to the 1973 fuel crisis; the second-generation Bronco was released for sale after development was nearly finalized on its 1980 successor.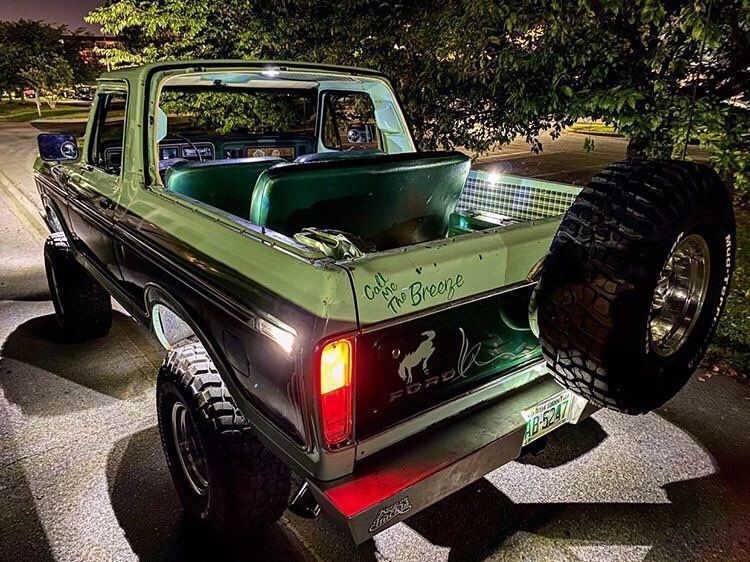 The second generation Bronco is based on the Ford F-100 pickup truck chassis (1973–1979 sixth generation). Approximately one foot shorter than the shortest F-100, the Bronco has a 104-inch wheelbase (12 inches longer than the previous Bronco). The second generation Bronco is still fitted exclusively with four-wheel drive: a part-time system was standard with a New Process 205 gear-driven transfer case with the option of permanent four-wheel drive and a New Process 203 chain-driven transfer case.