Well-known member
Staff member
administrator
Registered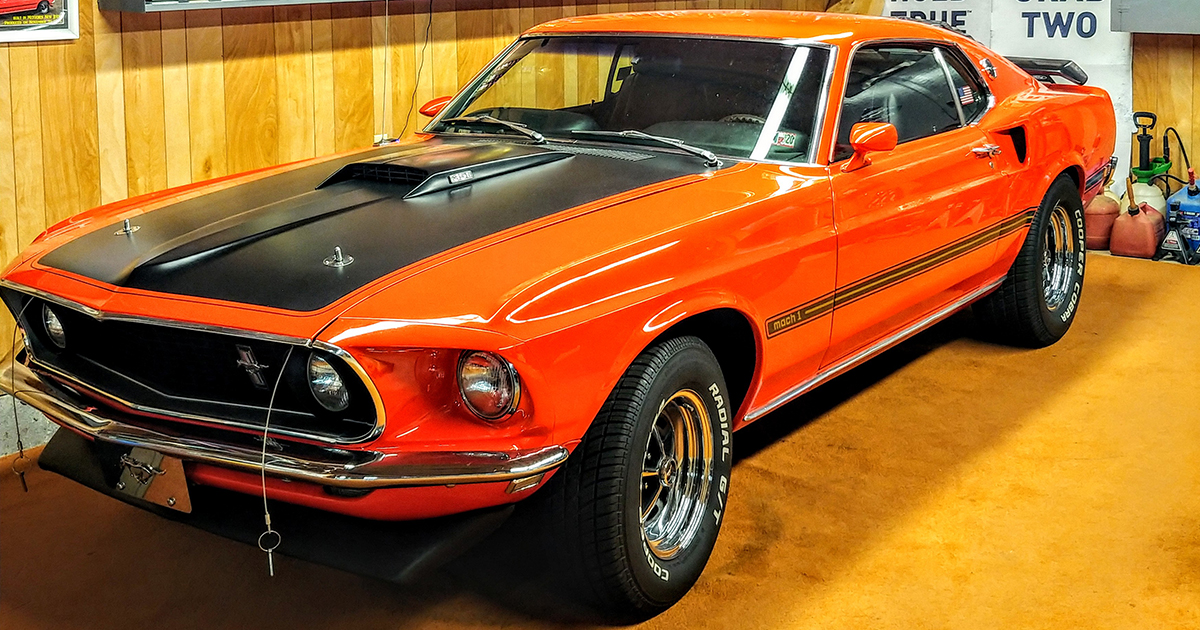 Wanted a 69 Mach 1 since I was 19 or so, but I waited. Found this one in 2015. Painted in 1998 in Birmingham, Alabama Engine built 2001 Originally was Indian fire red auto with white interior 351 Windsor Now it has a 480 HP Cleveland, world class t-5 trans black interior. I bought it to drive! Since I've had it... I've had or installed a locker in the rear, Wilwood front disc brakes, shelby oil and temperature gauges, rear window louvers, and from 215/70/14 tires all around, to 235/70/14 front and 275/60/15 back.
Says:
Clyde Scott
(Owner)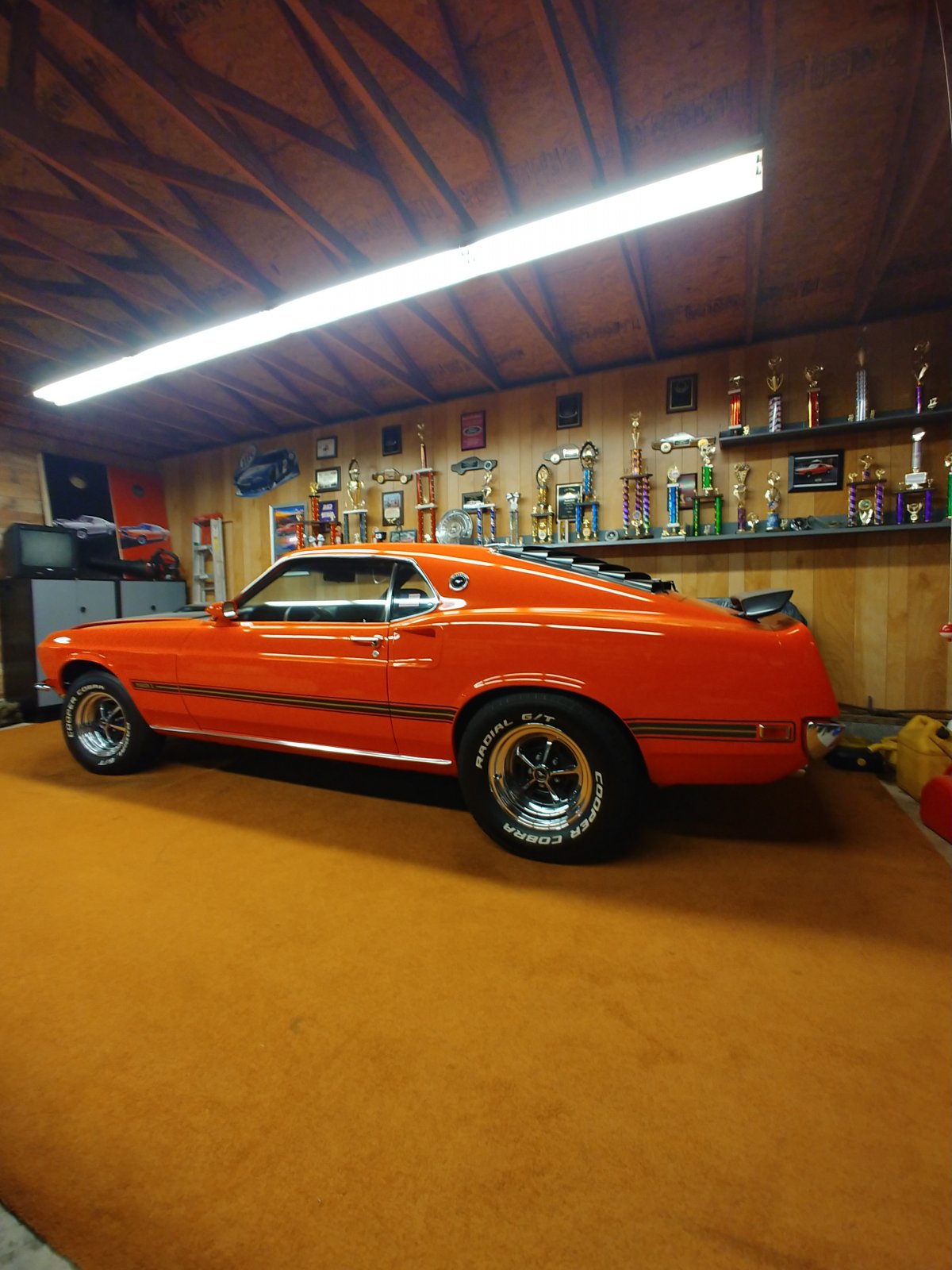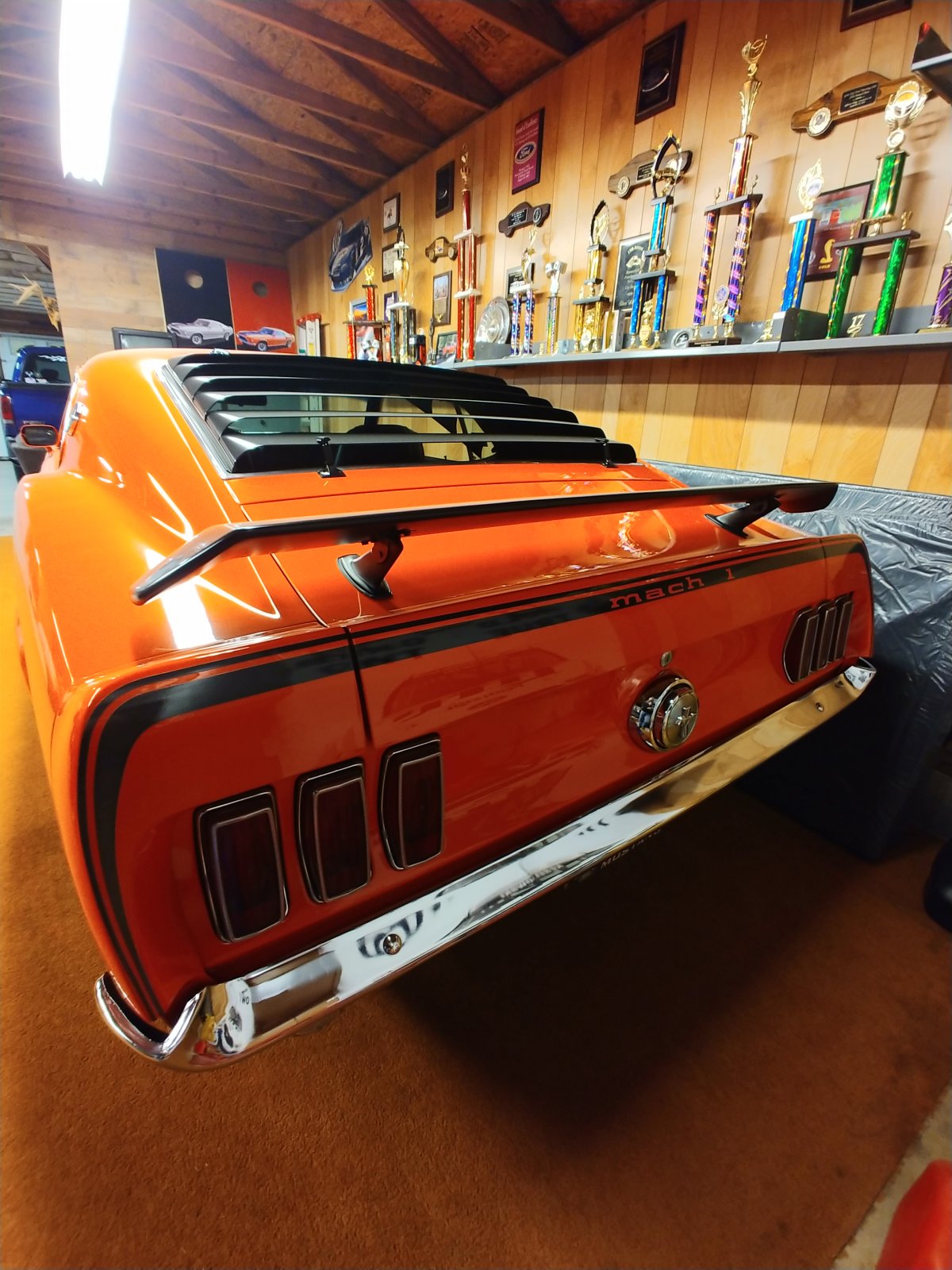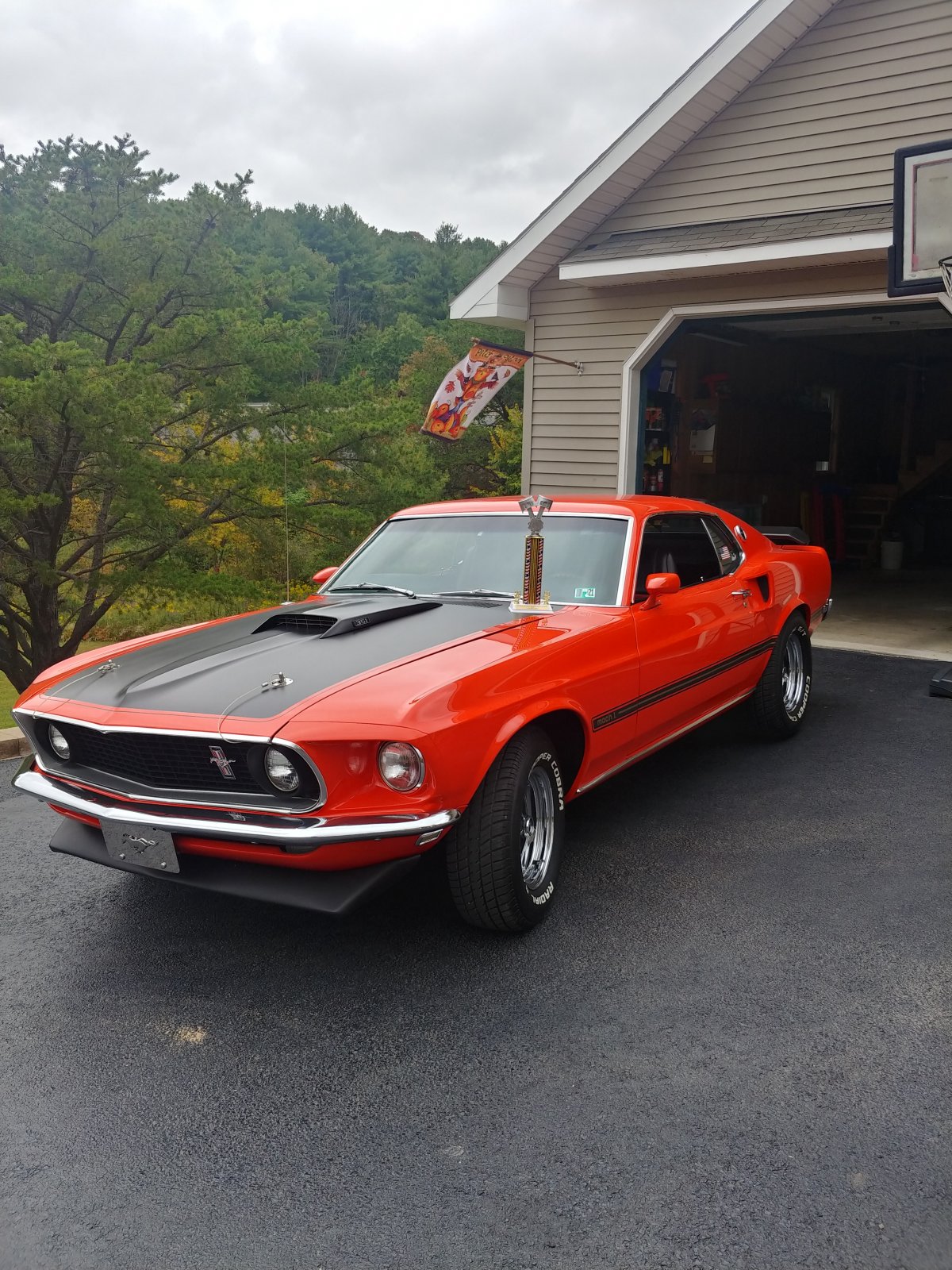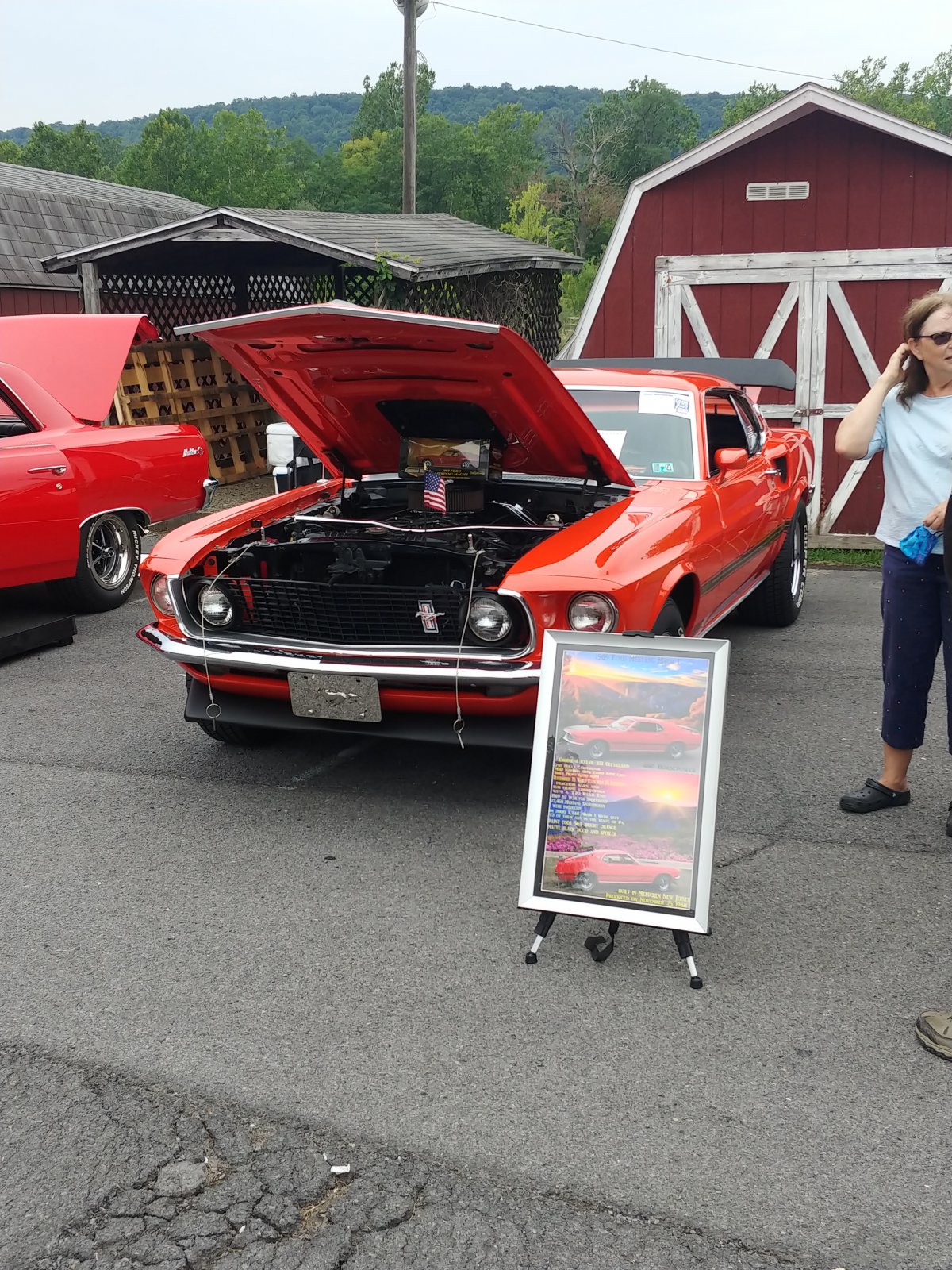 Engine Specifications:
Block Squared, Cut & Installed Modified Oil Restrictors
Crankshaft Trued Turned .010 (rods) & .010 (main bearings)
Oil Clearance
[email protected]
(mains) & .002 (rods) & Pump
[email protected]
Rod Side Clearance Set@ .022 & End Play
[email protected]
All Balanced and Blueprinted
Cylinder Heads: Bronze Guides
Hardened Exhaust Seats
3 Angle Valve cut (1K, 30• & 453
Stainless Steel Valves w/ Undercut Stem
Ports Matched. Heads Cut .007
Cam Shaft: Crane 292 w/ Centerline Set @ 110 deg.
Matched Valve Springs Retainers & Locks
Crane Hydraulic Lifters & Heavy Duty Timing Chain & Gears
Set @ .020 Plunger Depth
Federal Modgel .030 Molly Rings .018 (top) & .016 (btm)
Stainless Steel •O" Rings
Seal Power Rods & Main Bearings
Seal power Hypertec Coated Pistons. Compression: 10.3: I
MSD Ignition System w/ 7000RPM Chip
Shift point 6200 RPM
Carburetor: Holly 750cf1n
Transmission: T5 World Class w/ .76 Overdrive
Gel Cell Battery Relocated TO Trunk
3:10 Rear End Gear
HORSEPOWER 480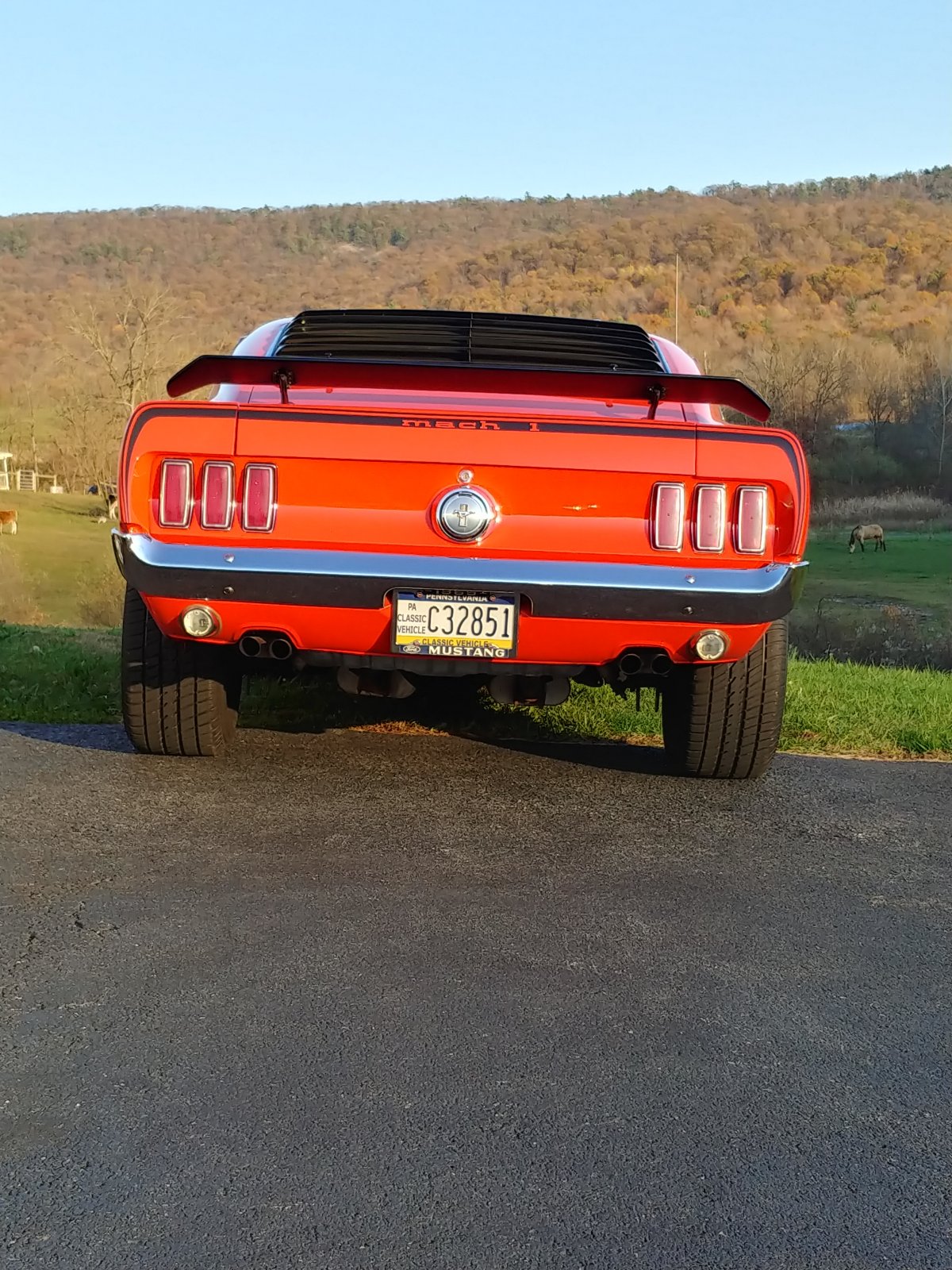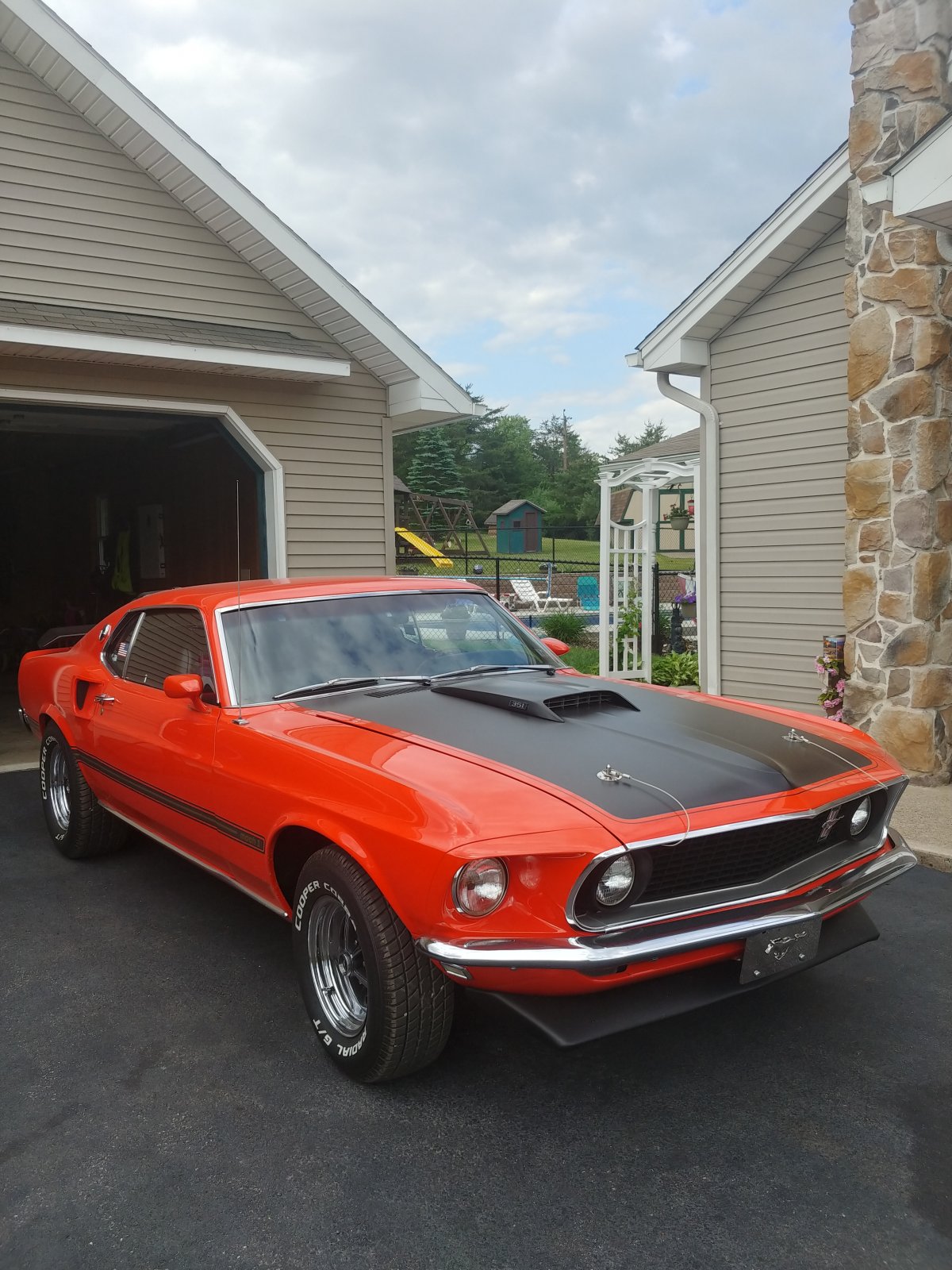 Last edited: