Well-known member
Staff member
administrator
Registered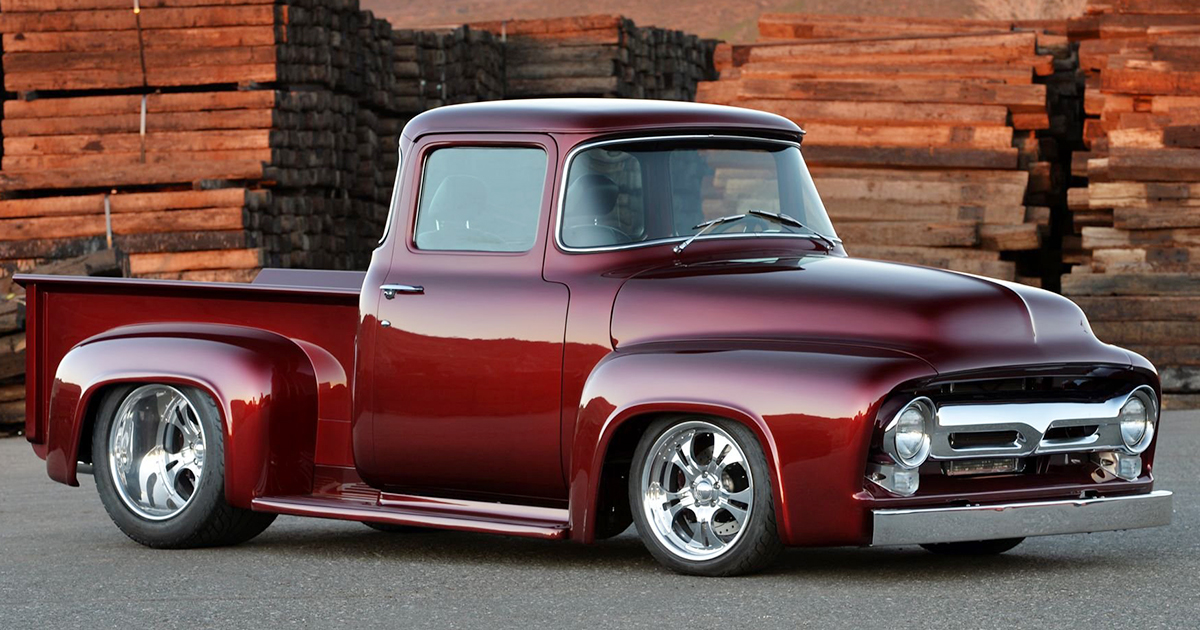 My friend, Brian Burns, and I dreamed up this vintage truck. He paid for all the parts, and I provided the labor. I actually got my start in this business building bad-ass '56 Ford pick ups, so this project was a welcome return to my roots. I sort of went crazy and really set out to make the ultimate, '56 Ford F100 dream machine.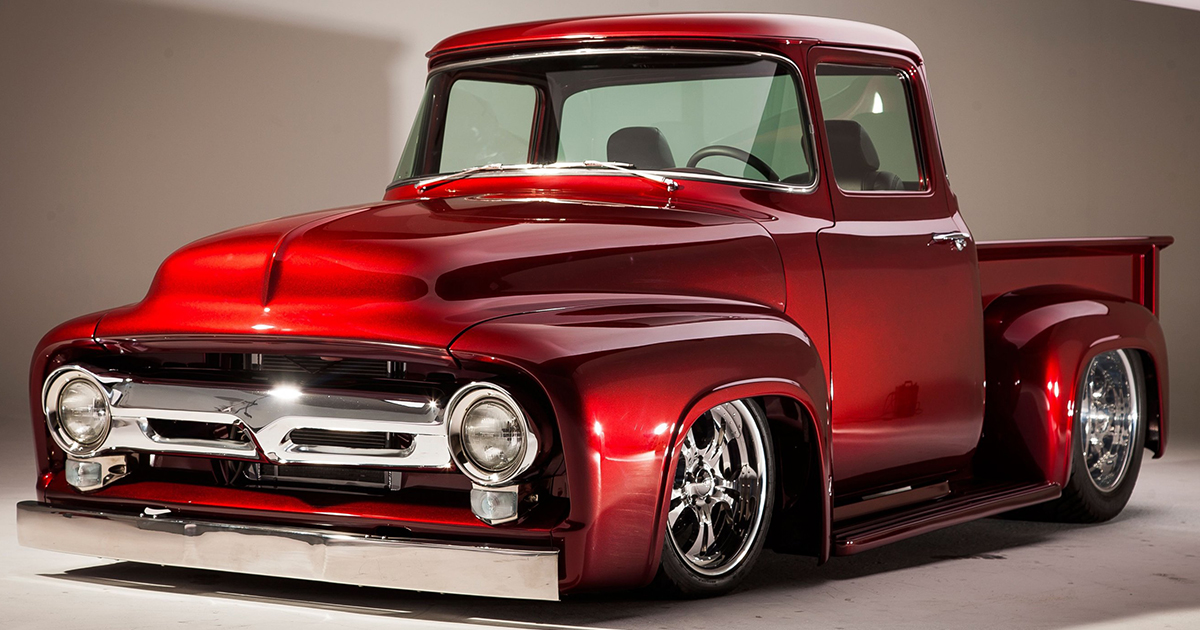 I'm not the only one with nostalgia for the F100s. Any of these trucks produced between 1953 to 1956 are instant hits with those who love classic trucks. We created several body modifications for this truck, including chopping the hood and extending the cab down to meet the running boards.
We rounded off the corners on the doors and made the bed one piece with massive tubs and a hidden gas filler neck. We fabricated the wood to appear to be bootless with a picture-frame edge. The chassis is a BSI custom, and the suspension is BSI (4 link in the rear) with my EZ Aline adjusters with RideTech air ride suspension.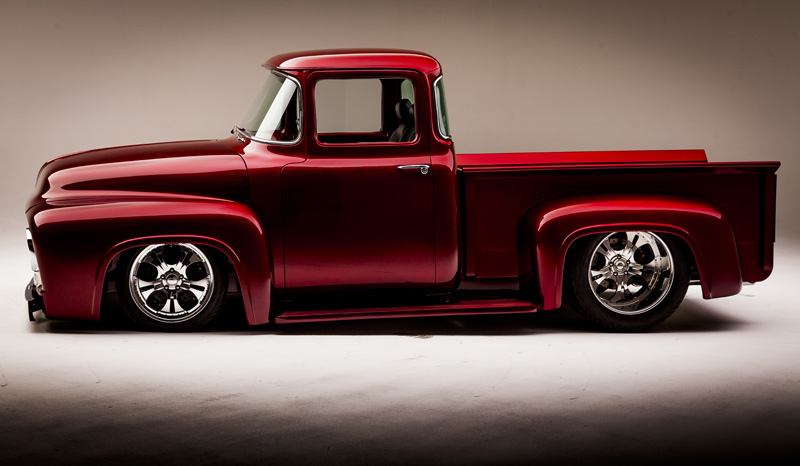 We started with a supercharged LS7 putting out 700 horsepower and a turbo 400 with the gear vendors. As the project progressed, I became more impressed with what Ford was producing, so we changed it to a supercharged 5.0 Coyote Aluminator with a 4R70E. The 3-inch aluminum driveline is by Inland Empire, and 13-inch brakes by Wildwood will bring all those horses in line. If you look at the chassis, you won't see any brake, fuel or air lines or any electrical. We ran all of it through tubing in the chassis for a super streamlined look.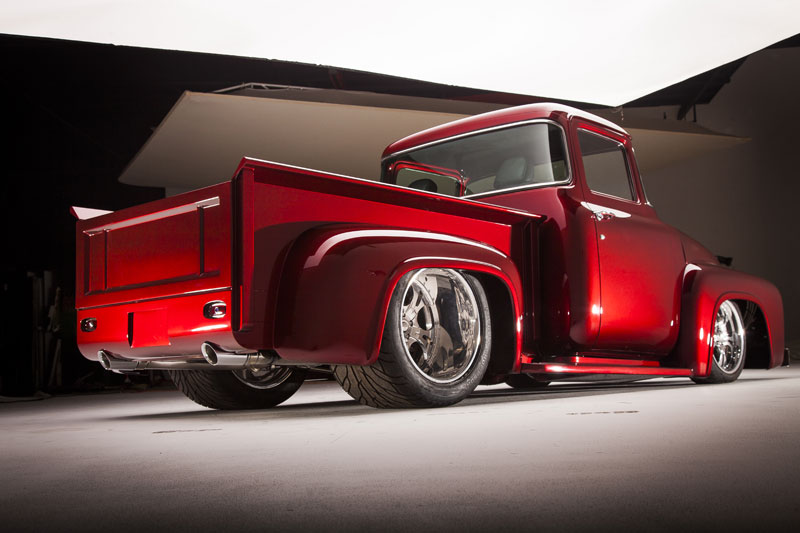 The tailgate and roll pan are custom made with '48 Chevy taillights, and Currie Ford 9-inch axles. We used a 3-inch stainless-steel Magnaflow exhaust, a stainless-steel fuel tank and a Mattson radiator. The dash looks like a factory install, but I actually made it by hand to fit the 2012 Ford King Ranch gauges. The steering column and wheel are Flaming River. Vintage Air keeps the climate controlled while your take your Sunday drive.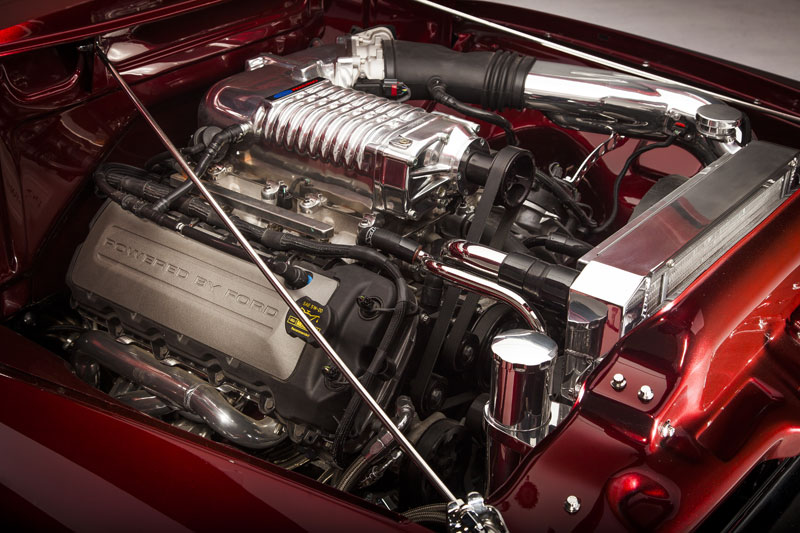 The upholstery is Corona Concepts, and the center console is BSI. We installed a big back window, which provides great sightlines in addition to good looks, and the truck looks extra fine rolling down the road with Boze wheels (20 x 15 in the rear and 19 x 8.5 in the front).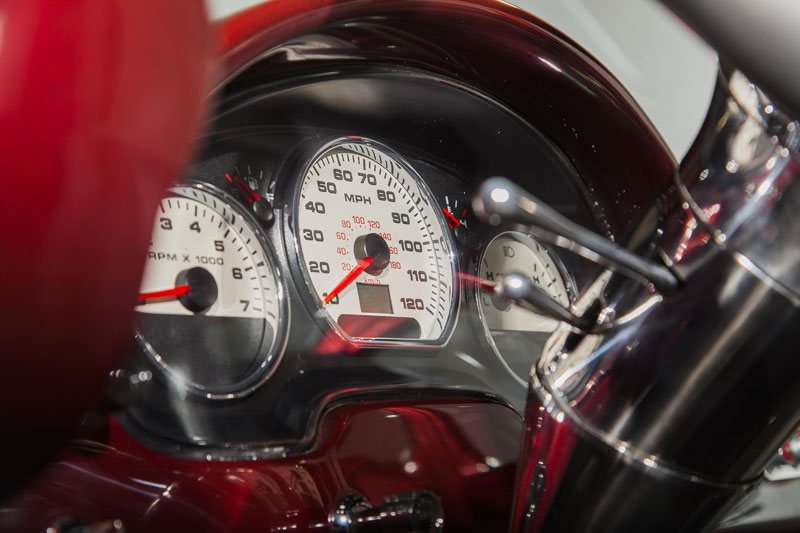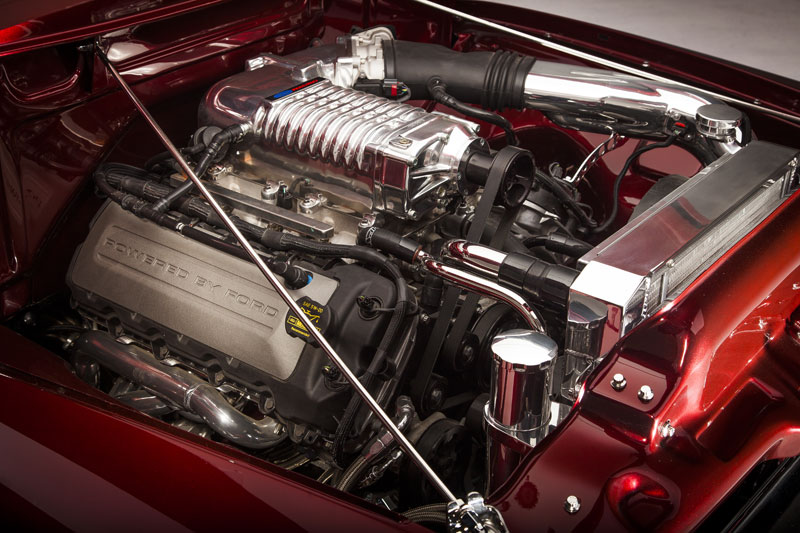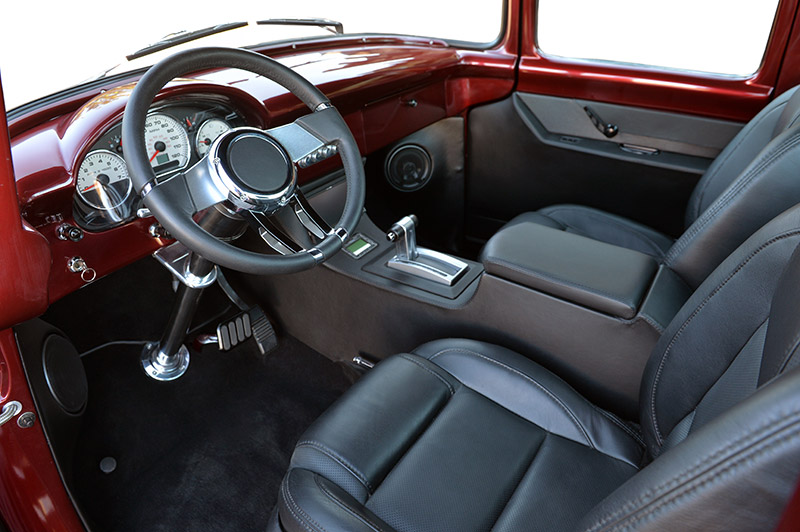 Pics & Soruce: BodieStroud