Well-known member
Staff member
administrator
Registered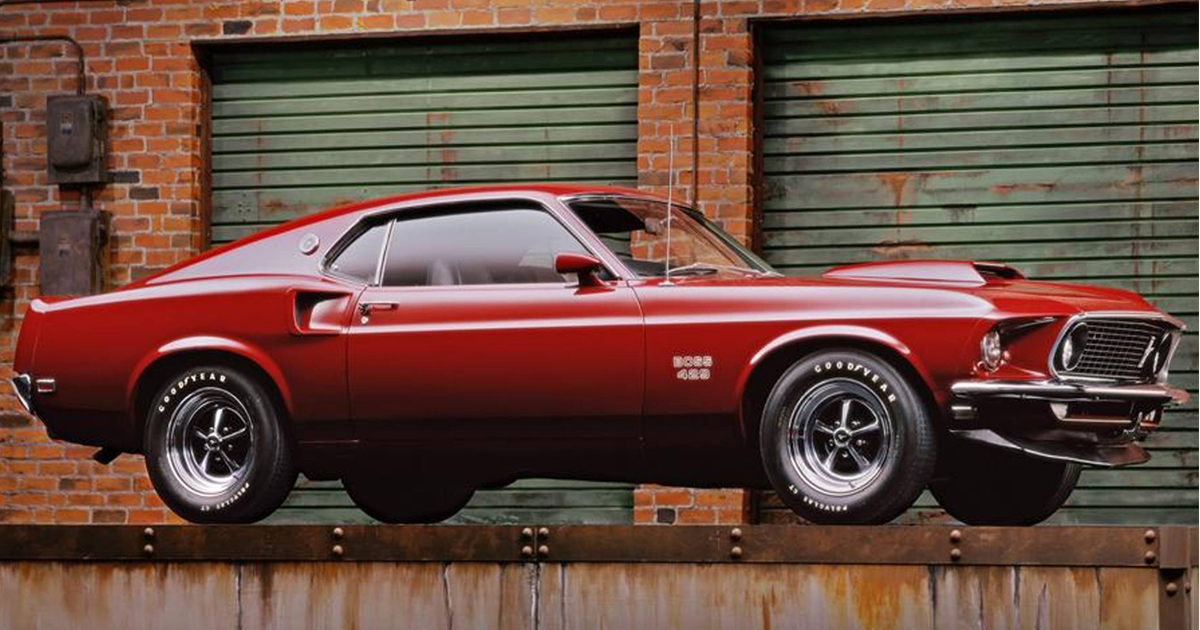 1969 Mustang Boss 429 aka "Boss 9"
Very Early Car, within the first 60 cars assembled at Kar Kraft
Very Rare "Original-Born-With" "S-Code" Engine (Nascar Heavier Crank Shaft & Connecting Rods)
Fully Documented all the way down to Original Title from Ford Credit Union and Build Sheets
Stunning Candy Apple Red Original Color
Original Radiator, engine, trans, drive shaft through rear center section and axles
Complete restoration
All Original Parts including NOS Parts were used during the restoration
Original Date Coded Tires and the "Original to this car" Kar Kraft Assembly Line Magnum Wheels
All Original Interior and Glass
Complete Owner History-2 Owners from new, single ownership until 2013
Deluxe Marti Report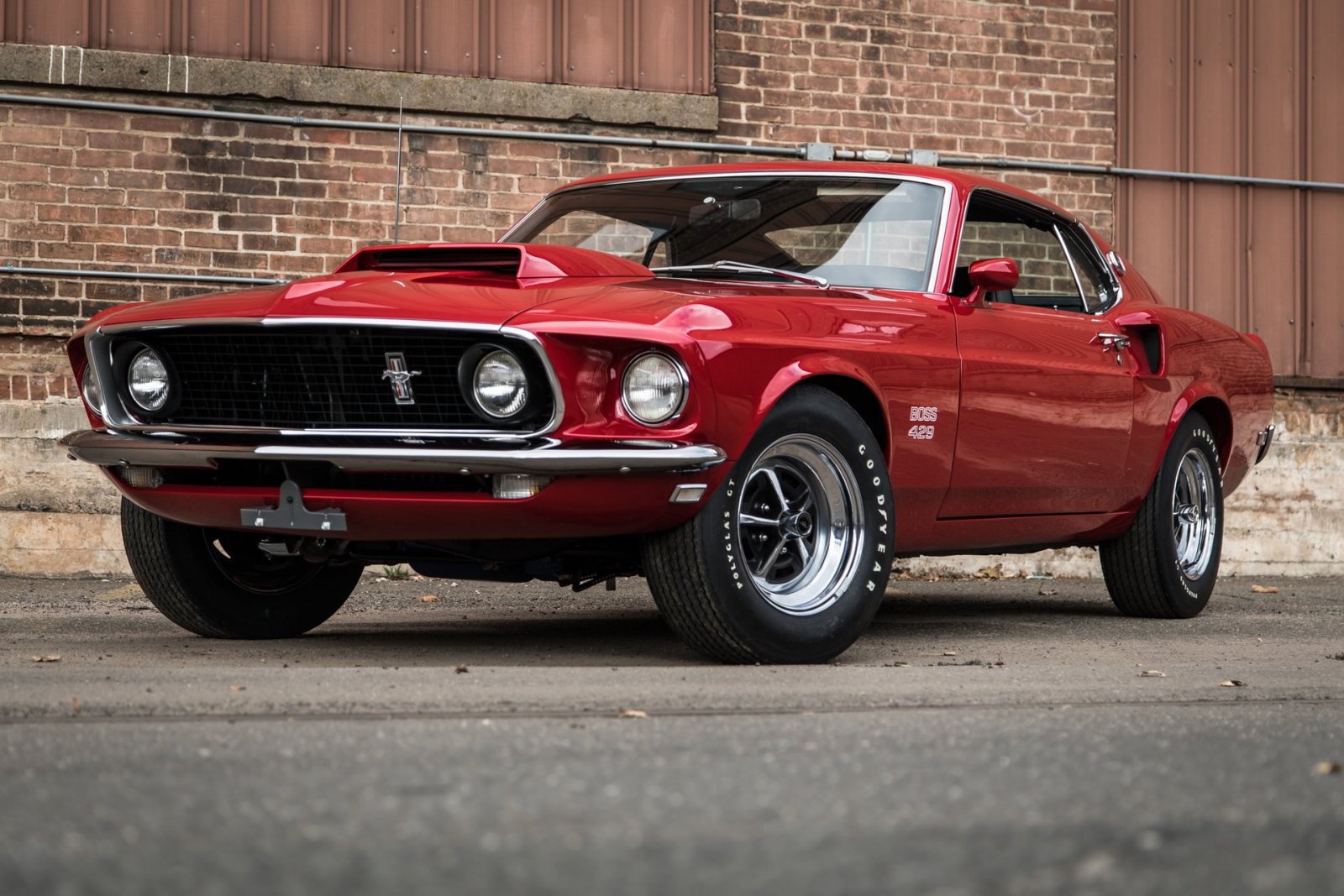 The Boss 429 was simply built to go head to head with Chrysler with the "Hemi" engine in NASCAR. Ford enlisted the help of Kar Kraft to wedge the massive 429ci into the mighty Boss 429 Mustang. The Boss 429 engine featured aluminum cylinder heads, which had a modified Hemi type combustion chamber which Ford called "crescent". The Boss 429 engine used a single Holley four-barrel carburetor rated at 735 CFM mounted on an aluminum intake manifold. All these cars had 4-Speed Manual Transmissions and the Boss was rated very conservatively at 375 HP while actual output was believed to be well over 500 horsepower.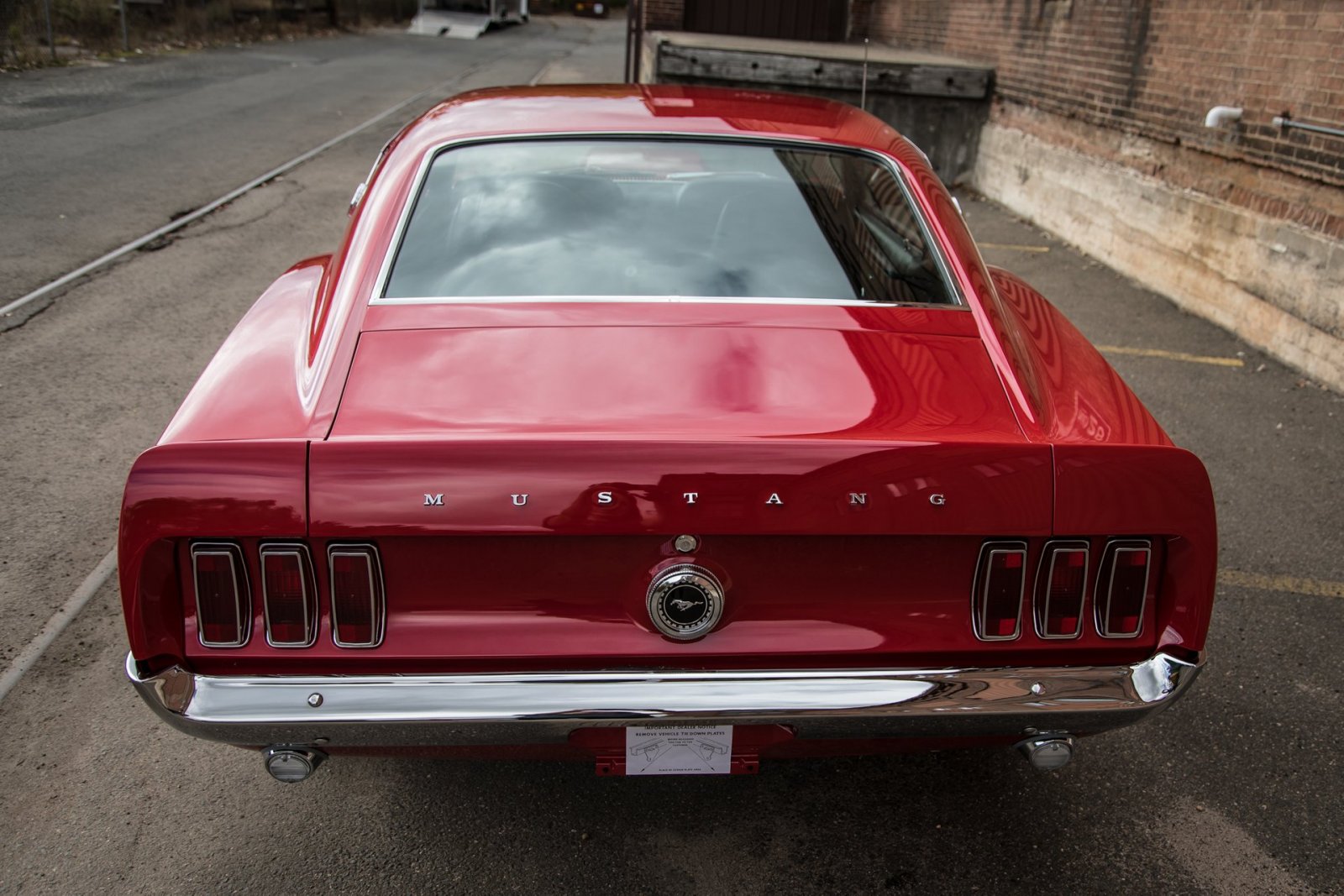 Kar Kraft made extensive modifications, and the Ford Dearborn assembly plant widened the shock towers to allow this monster engine to fit. When you hear the term "Boss 9", you know it's a serious Muscle Car.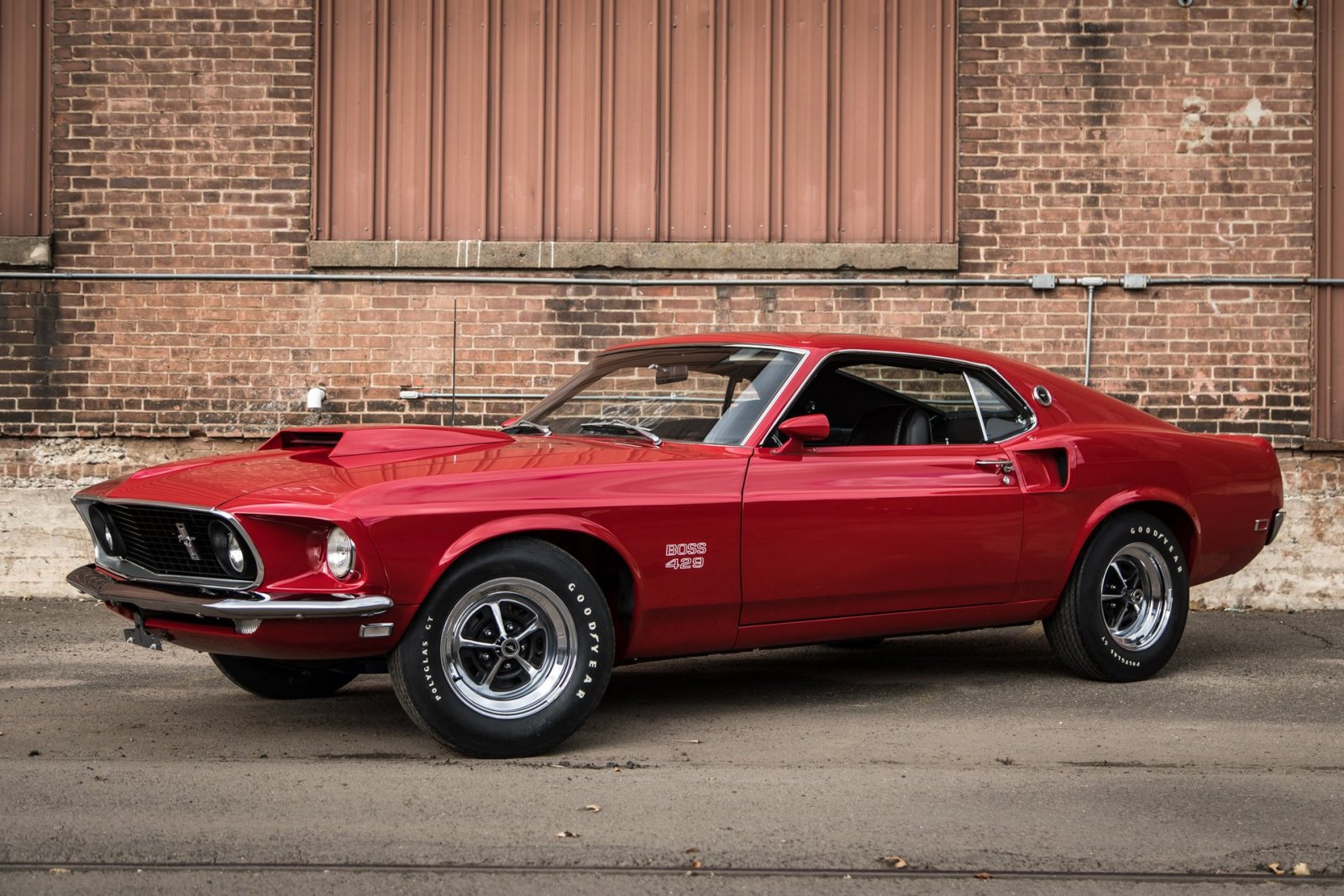 This is one of the most sought-after Muscle Cars and has been the most stable Muscle Car investment over the past ten years.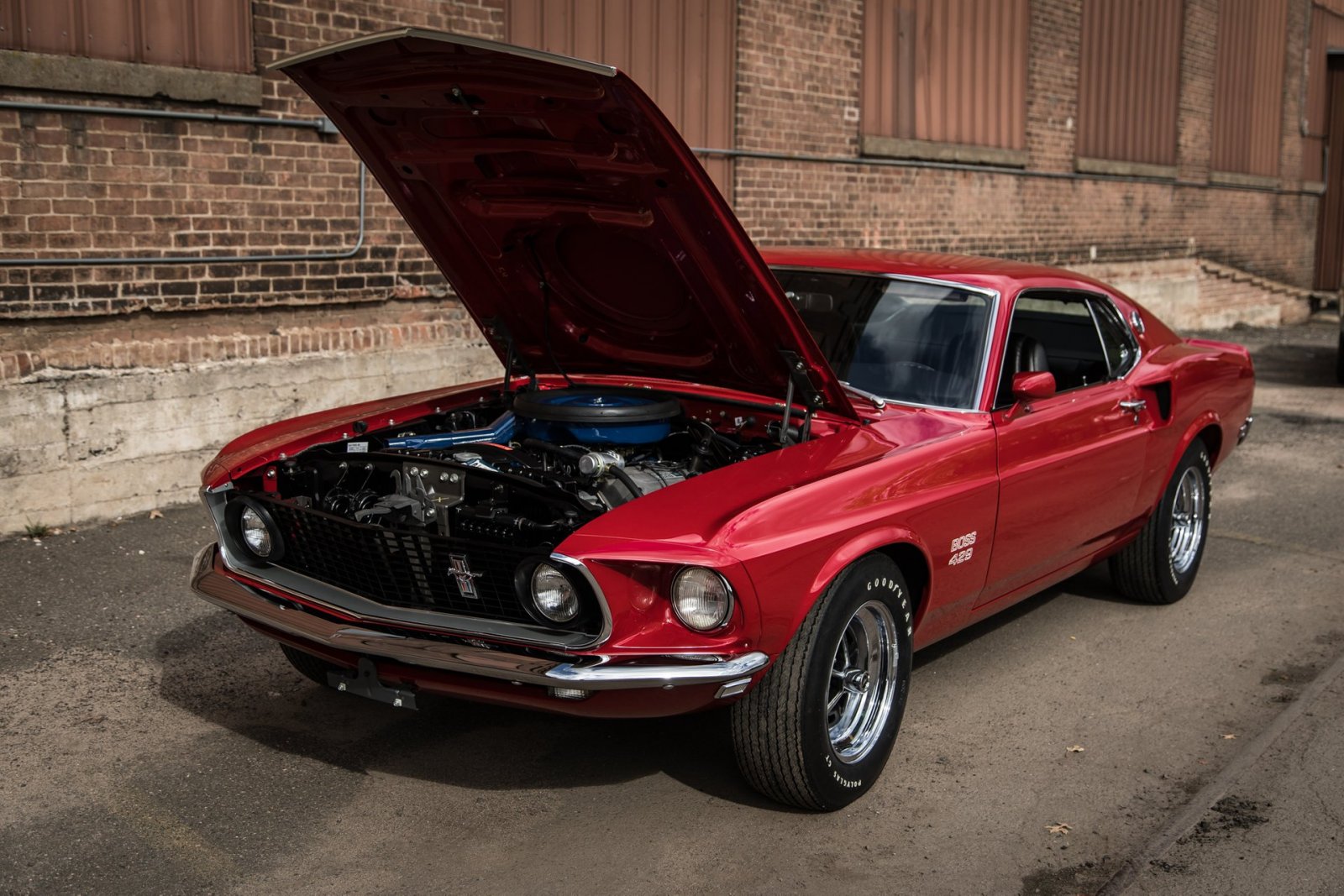 This is a rare opportunity to own a rare piece of Mustang History. This car was owned by the original owner all the way until 2013. It was never offered for sale to the "Public" until now. This car was one of the first 60 cars built which means it had a lot of unique early parts and Kar Kraft assembly line differentiations. Of the very first DSO Boss 429's were shipped from Dearborn to Kar Kraft as 428 Super Cobra Jets.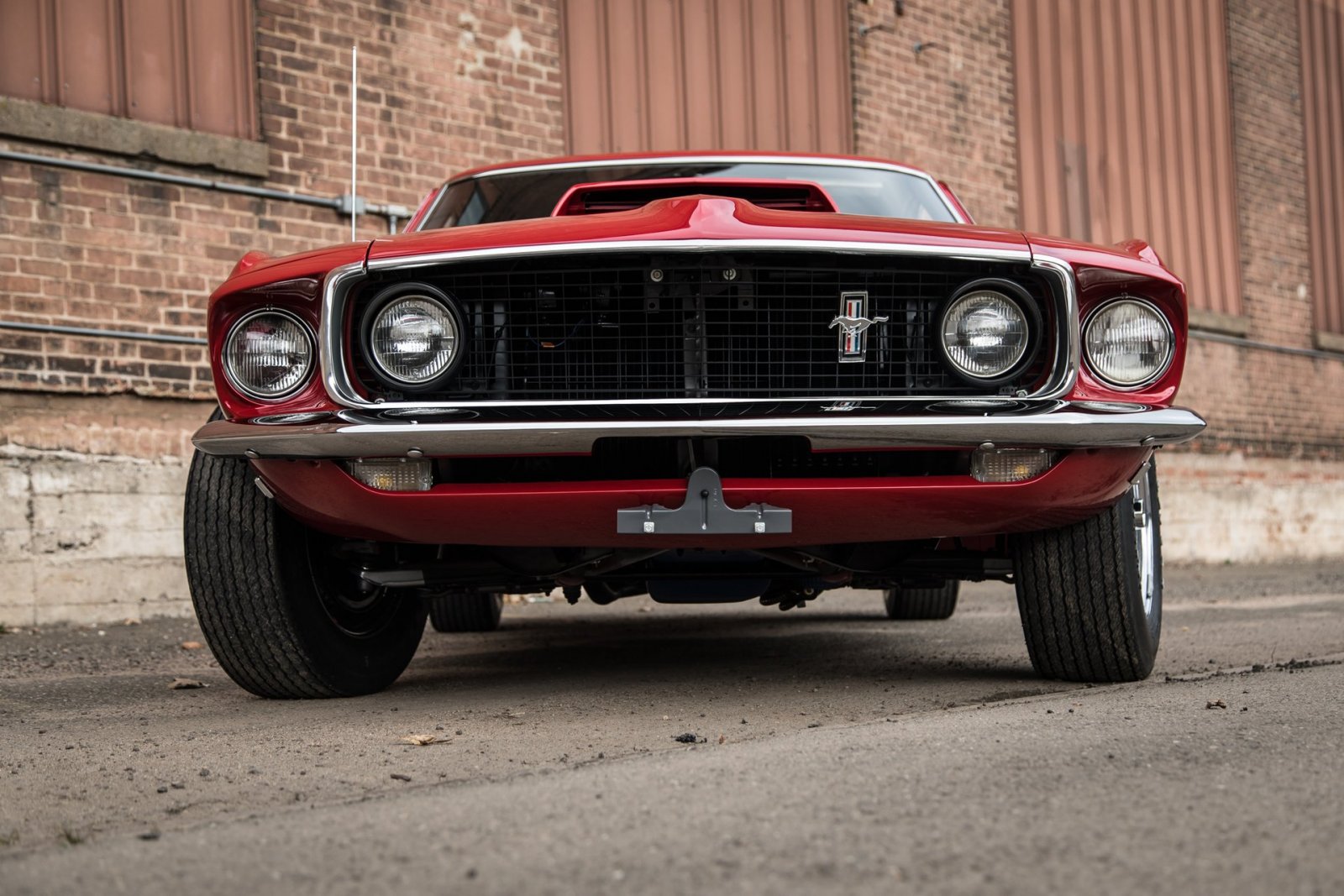 The 428 engines were removed at Kar Kraft on these early production Boss 429's that left different assembly line details from all other Boss 429's. Every part on this car has been analyzed, cataloged and date code deciphered. This car was meticulously and methodically restored to how it would've rolled out of Kar Kraft in Brighton, MI.