Well-known member
Staff member
administrator
Registered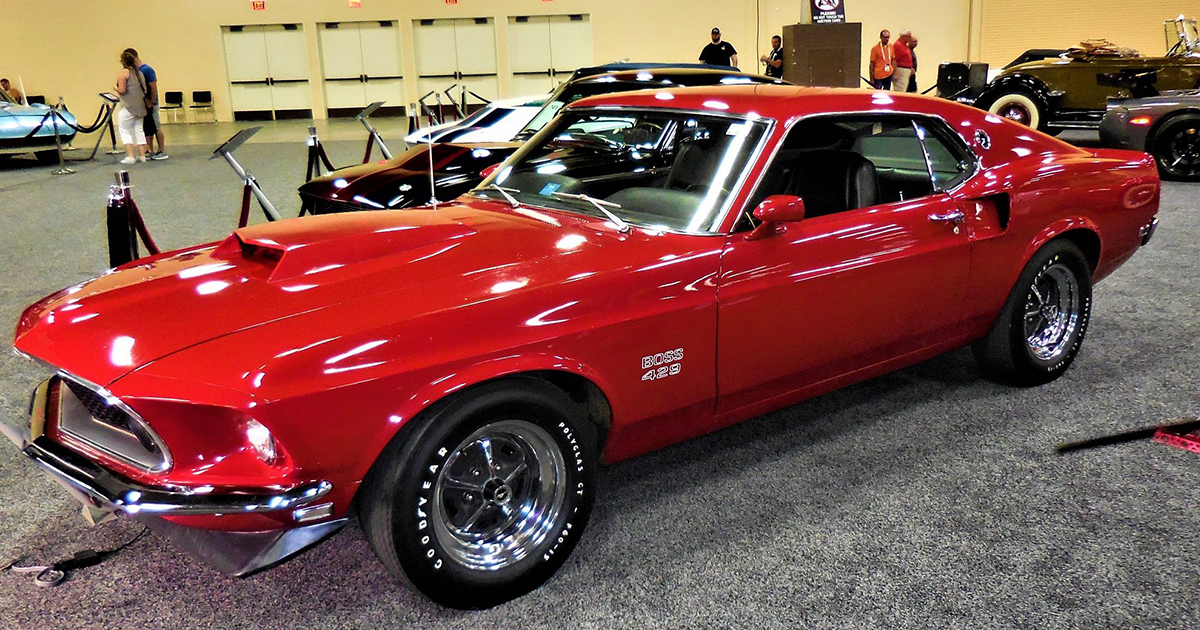 This Ford Mustang Boss 429 is a two owner car that has always lived within 10 miles of the selling dealer, and now shows a documented 4,551 miles on the odometer. Production number 605 of 857 built in 1969! A meticulous rotisserie restoration was completed on the car in 1999 by the owner, Rich West, who brings 42 years of BOSS experience to the table as an original 1970 BOSS 302 owner himself. The original Kar Kraft-installed matching numbers engine was retained, along with many other original parts, including the entire interior with the single exception of a new factory correct dash pad.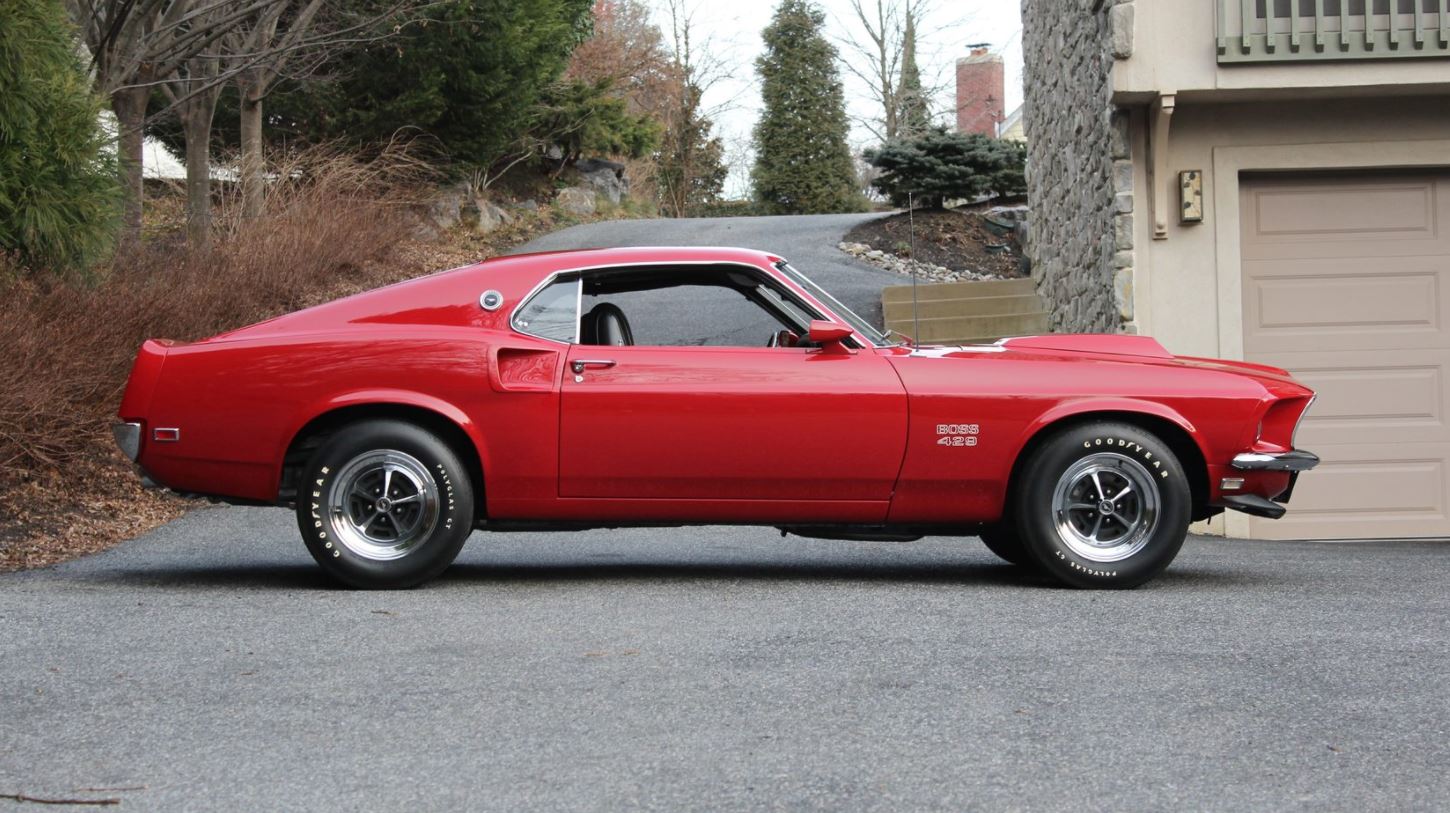 The car has since compiled an impressive record as a multiple award winner, including repeat MCA National and Grand National Gold awards, Carlisle BOSS Nationals Gold in 2005 and AACA Grand National Senior status. In 2012 the engine, engine compartment, undercarriage and exhaust system were restored once again by West, and the interior carpet exchanged for a new factory correct replacement.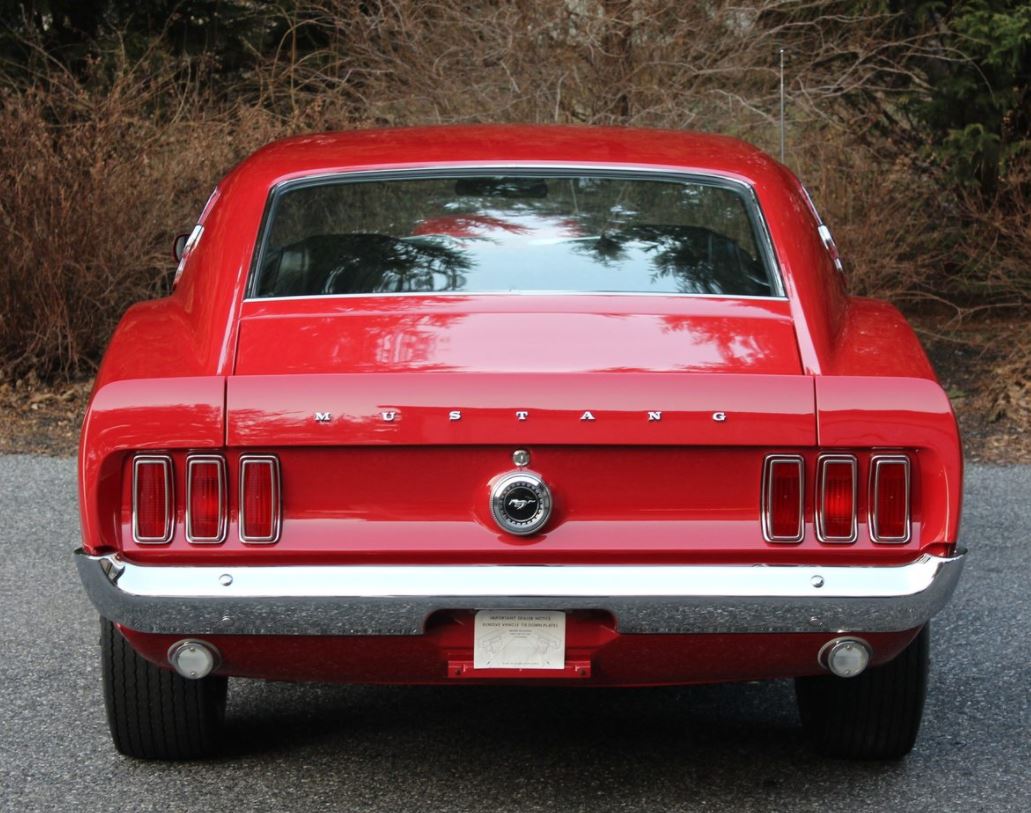 Thoroughly correct and brilliantly detailed, this rare Boss 429 is offered with extensive documentation that includes Future Ford and Kar Kraft invoices; window sticker, two original build sheets, car warranty statement and facts booklet; Boss 429 spoiler installation package, the title (with actual mileage recorded) and Marti Report.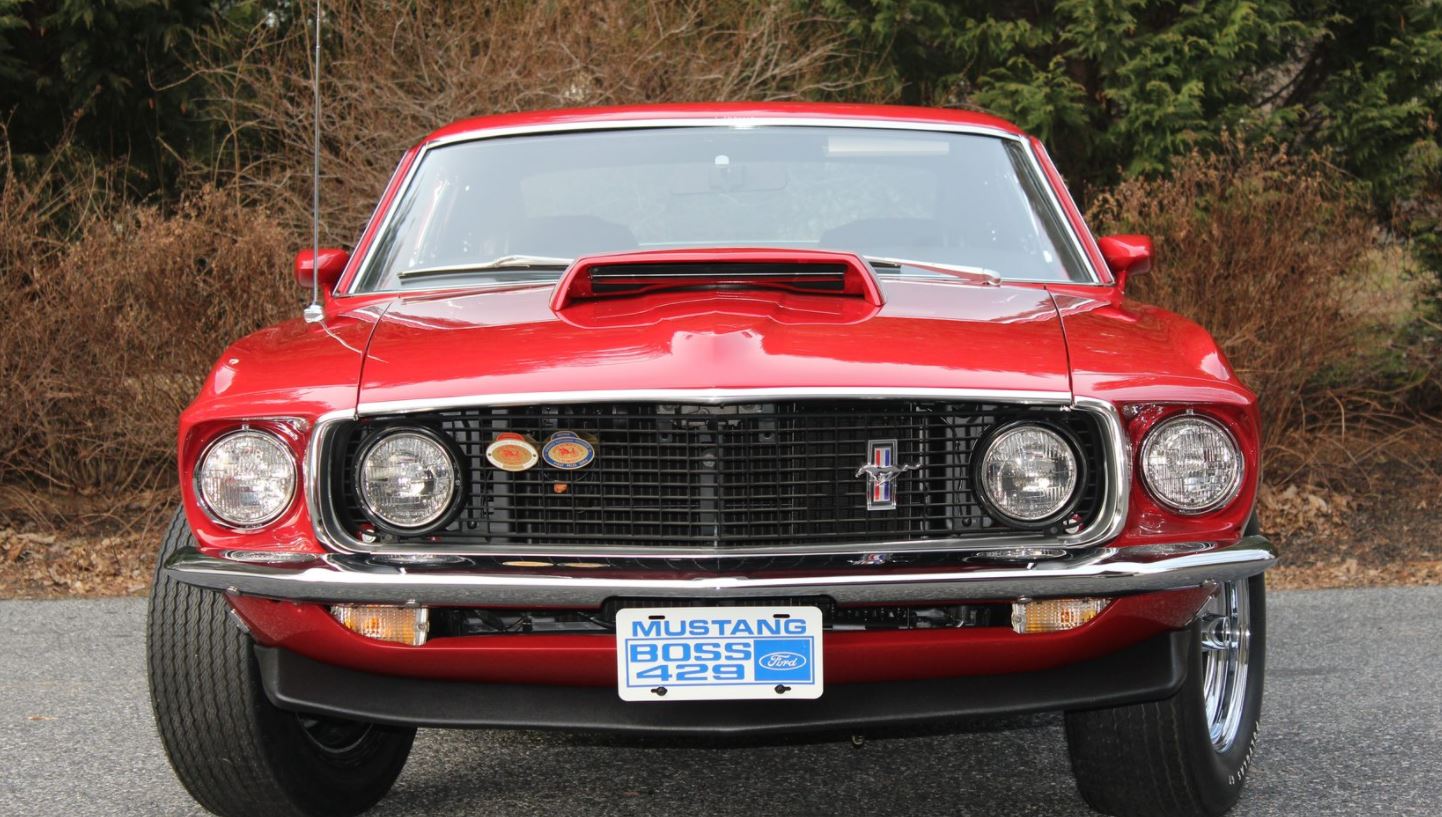 HIGHLIGHTS
KK1807, #605 of 857 Mustang Boss 429's built in 1969
Always lived within 10 miles from where it was sold new
Two owner car with 4,551 documented actual miles
Original Kar-Kraft installed matching numbers motor
Meticulous, rotisserie restoration completed in 1999
Factory original front and rear suspension with KKX shocks
Well documented with actual mileage on the title, Future Ford and Kar-Kraft invoices, window sticker, 2 original build sheets, car warranty statement and facts booklet, Boss 429 spoiler installation package and Marti report
Multiple MCA National and Grand National Gold award winner
Has achieved AACA Grand National Senior status
2005 Carlisle BOSS Nationals Gold award winner
Invited to participate in the 40th Anniversary Mustang display at the AACA Museum in Hershey
A re-restoration of the engine compartment, motor, undercarriage, and exhaust system completed in 2012
Correct battery with vent caps, and space saver tire
The factory correct dash pad and carpet are the only interior parts that are not original to the car