Well-known member
Staff member
administrator
Registered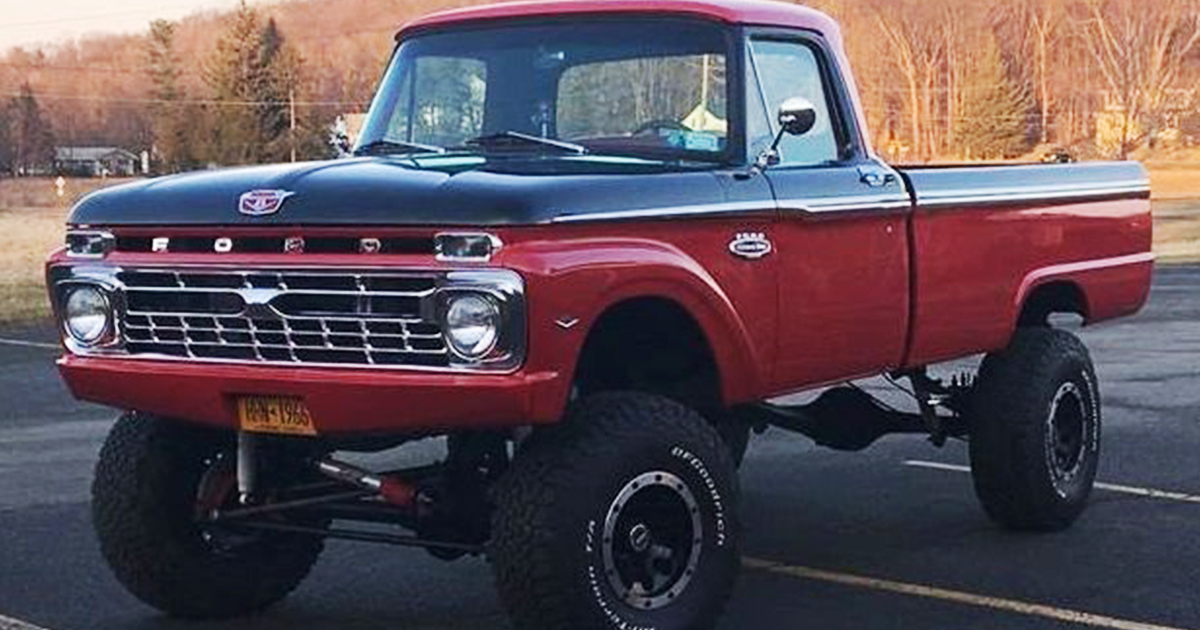 Restoration completed 2016.Front and rear roll pans are custom made, a/c system supplied by Restomod Air. Dash is hand built, instrument cluster is the 6-pack by Classic Instruments.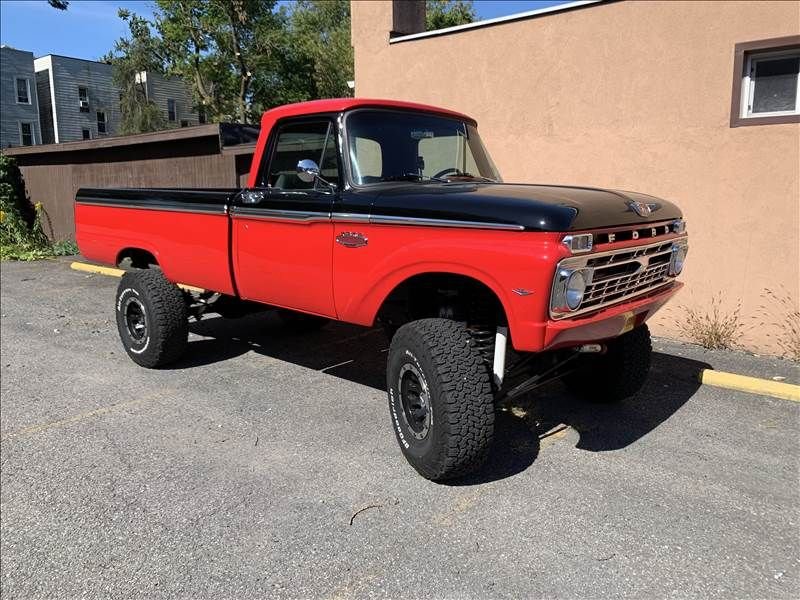 This truck has over 1000 hours of fabrication work to get to this point. The steering box is a RedHead gear box, ignition delivered with a MSD ignition system. The truck has a 6 inch lift with a 2' body lift. The 1966 F-100 is sitting on a 1979 high Boy frame and 4x4 suspension. Riding on 35" BFG's.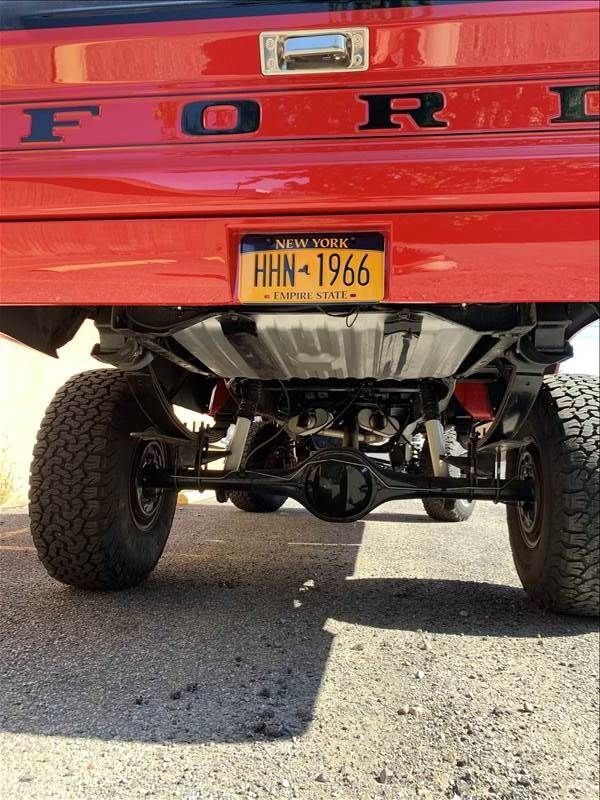 The stereo system is a Pioneer Mixtrack 7' display, bluetooth, Cd, xm radio compatible, with JL Audio speakers & dual JL Audio sub woofer box and JL audio Amp. Push button start. Powered by 351M with 4 speed transmission. Whole underside of truck has been rhino lined.