Well-known member
Staff member
administrator
Registered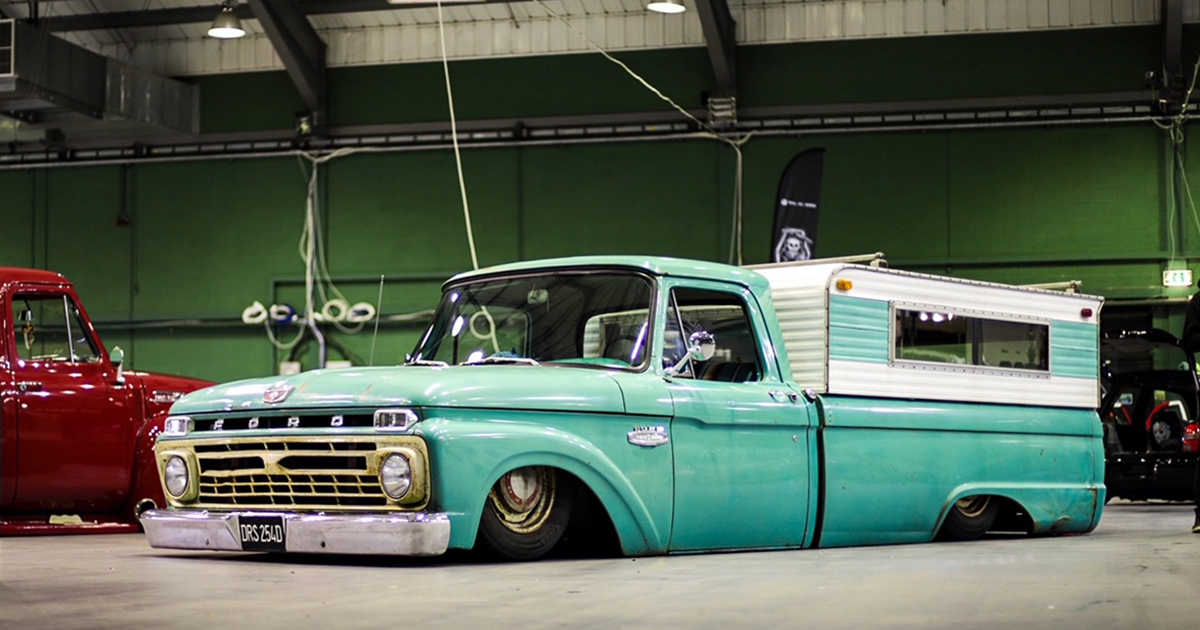 I bought the truck from a guy in LA and had it shipped over to the UK where I used it stock for 2 years before starting the build. Destiny as she is affectionately know was babies by an Idaho farmer for years, then was bought by a couple who built a tiny home on the back of it in (see pics)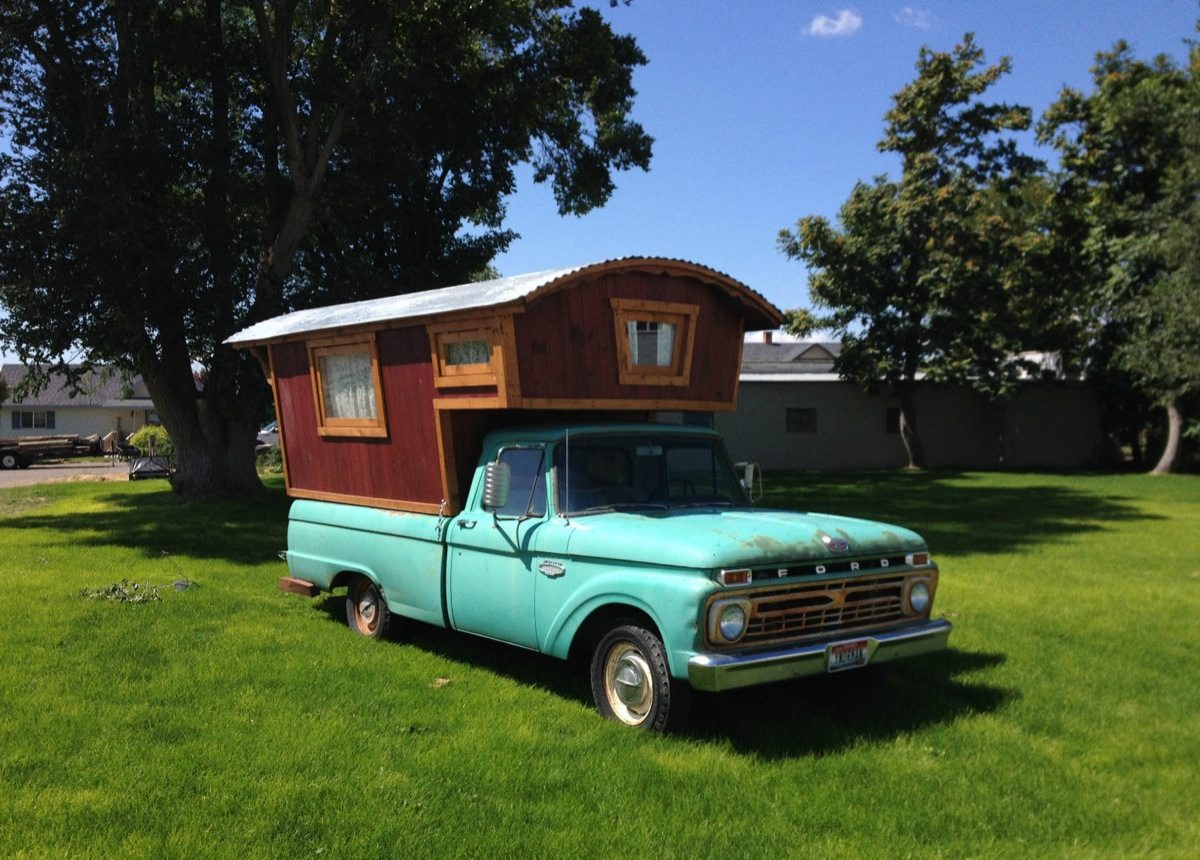 I built it at home in a two car garage over a period of 18 months outside of the day job and entertaining a 2 year old
I use the truck whenever I can. Just for a cruise out, to car meets, camping since the addition of the camper shell. Even tip runs. It did the tip run on a Thursday and I was out camping in it on the Friday
I'm looking to give it a bit more horsepower soon, and have heard 300bhp is easily achievable. So a four barrel carburettor, inlet manifold, exhaust headers and a different camshaft will get me there. I'll also be installing a removeable towbar next year ready for a classic Eriba caravan that I have my eye on.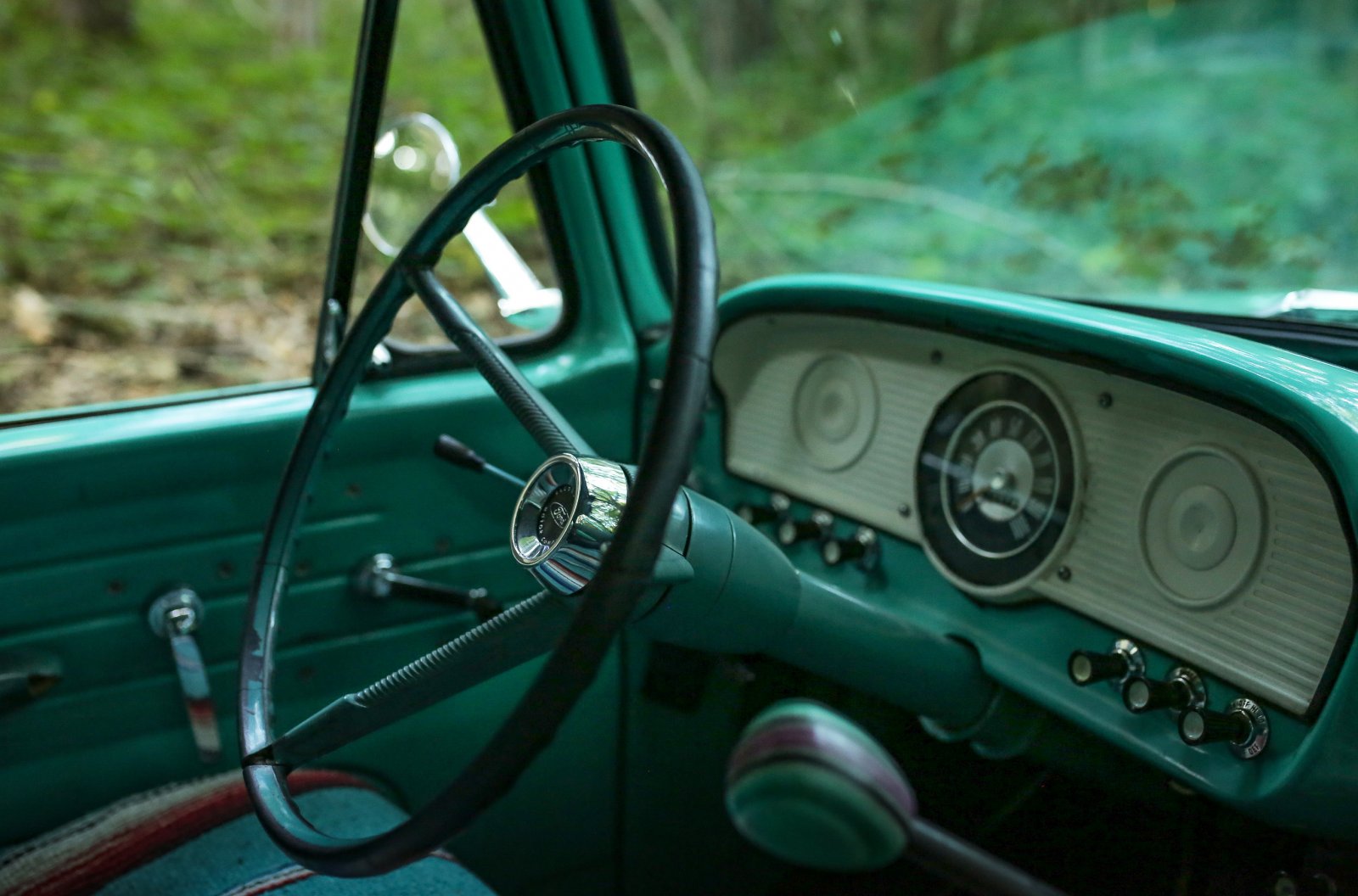 Owner/Age: Grant Kennaird 36
Vehicle/Model: Ford F100
Vehicle Year: 1966
Vehicle Specs/Trim: Longbed Styleside I'm Caribbean Turquoise
Engine/Performance:
Ford 352 cui (5.8l) V8
Electronic fan conversion
Canton race rear sump pan for front cross member clearance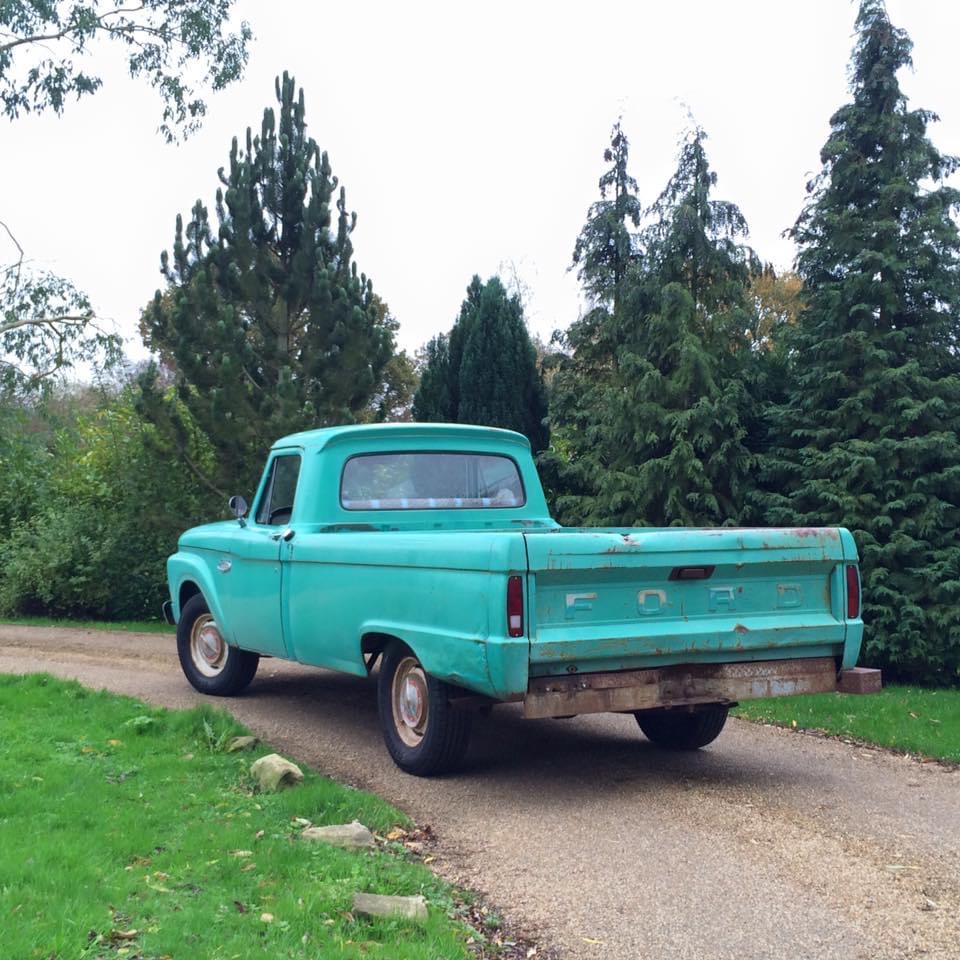 Exterior Specs/Wheels etc:
Chassis mods
Removed all original front and rear suspension
Front chassis notch
Chassis boxed and 2" depth removed under the cab.
New gearbox crossmember
Engine and gearbox raise
Massive rear chassis notch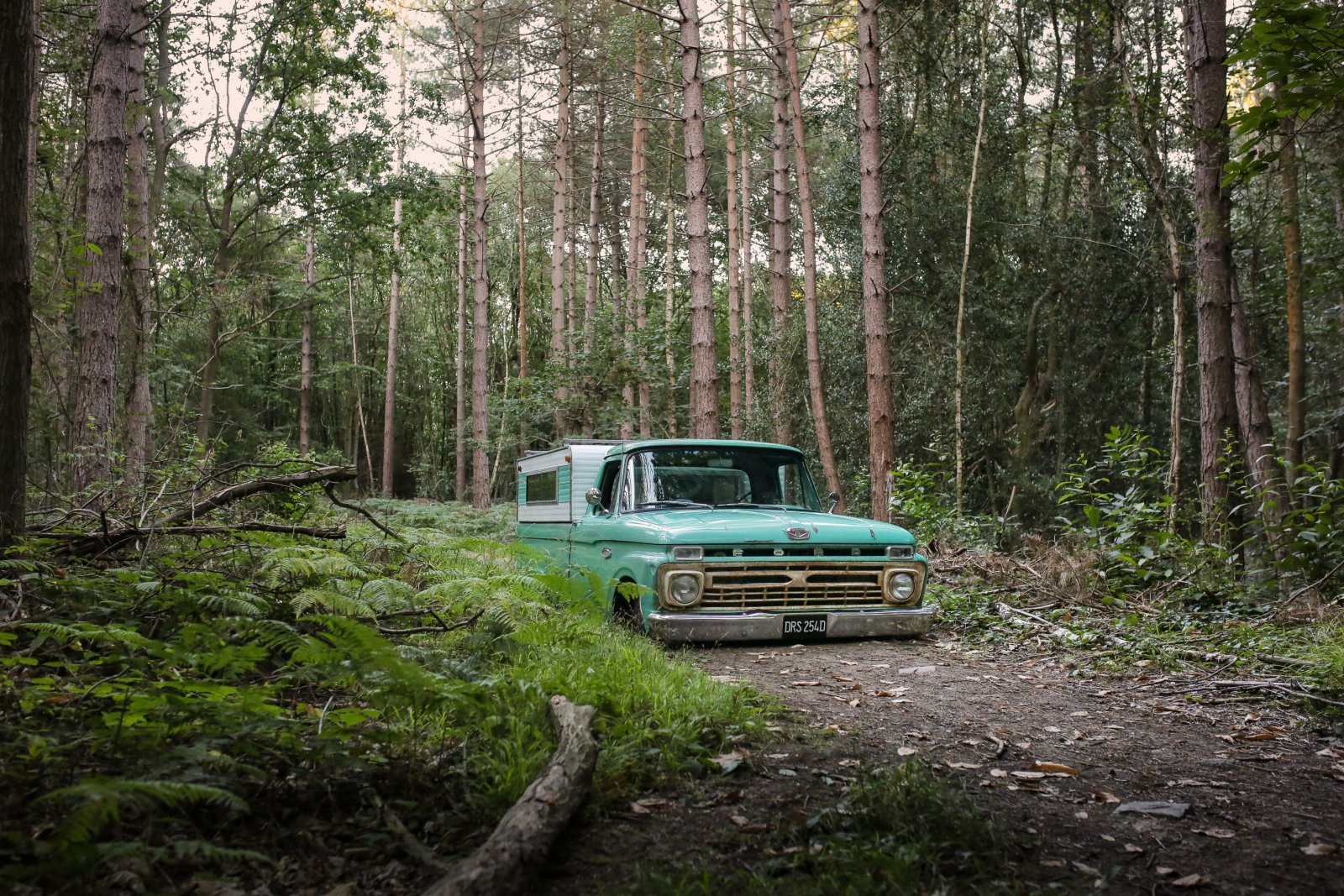 Custom built parallel 4 link designed and built by myself
Custom built watts link designed and built by myself
Crossmember modifications to clear prop shaft
Jaguar XJS independent front suspension setup, notched to clear sump
Bodywork
Original paint showing its age
Inner front wings tubbed to clear front wheels on drop
Rear bed raise retaining the original floor.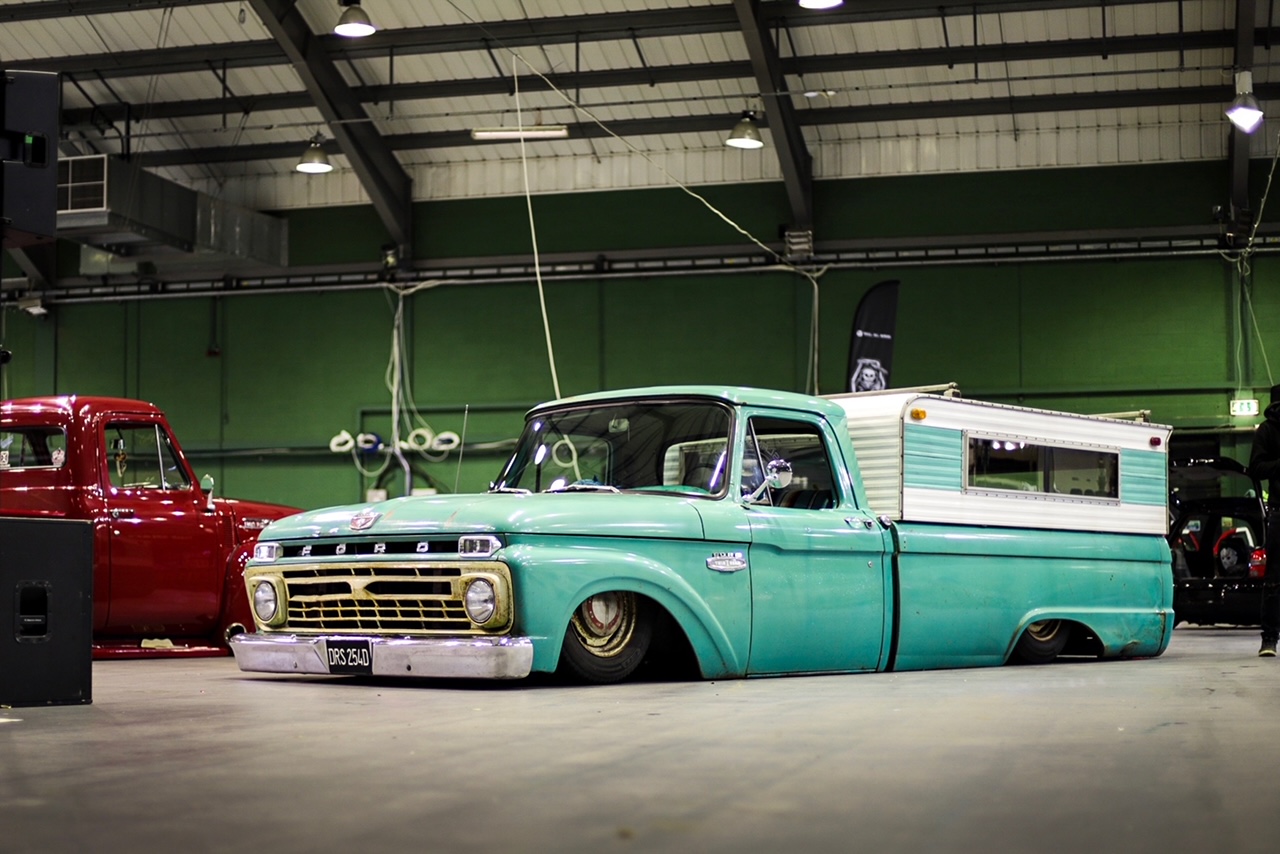 Camper top located locally. Lucky find on eBay that matches the truck perfectly
Gearbox tunnel raise
Modified rear bumper to allow the truck to lay frame
Suspension
Jaguar XJS IFS modified to accept slam specialities RE-6 bags
Firestone 9000 sleeve air bags
Accuair Elevel
Accuair Endo CVT
Additional 5gallon tank
Custom shock mounts
Ford 9" axle with limited slip diff. Rebuilt by myself.
Other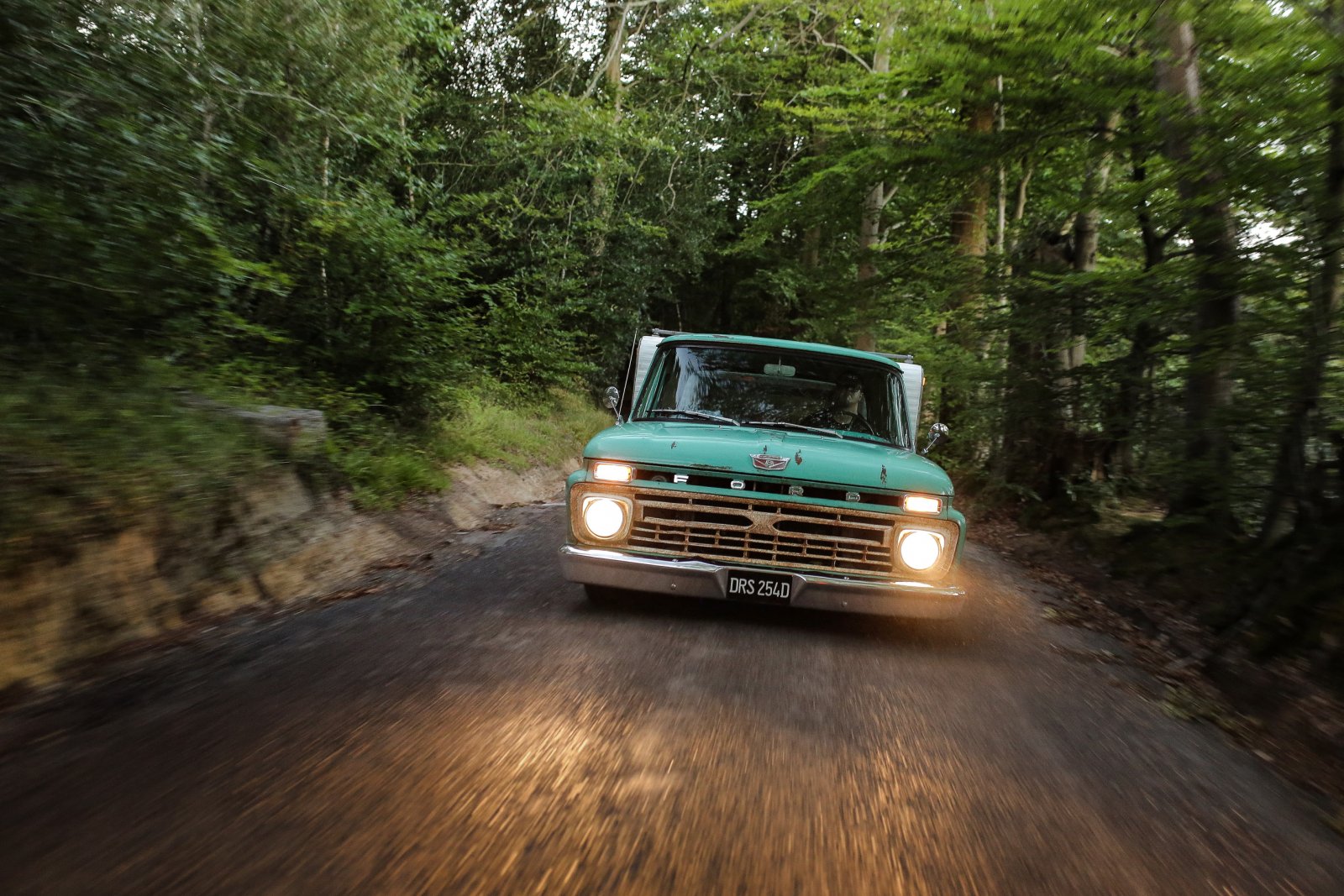 Linelock installed using original switch gear (heat pull knob from original heater) bring the heat
Modern heater
Rear wheels banded on the inside to retain patina
Custom front wheel adaptors to retain original ford wheels
Custom rear wheel spacers
Thanks for the opportunity man
Cheers
Grant
Last edited: