Well-known member
Staff member
administrator
Registered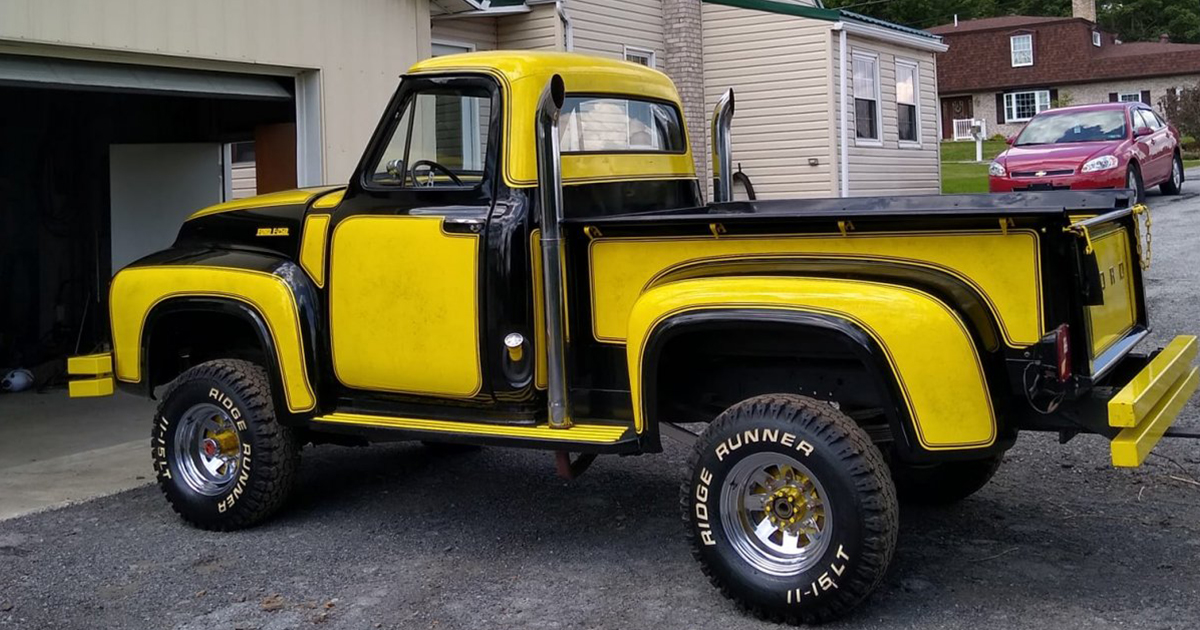 It was a pulling truck. It's a clean 55 on a cut down 72 F-250 frame. 428 4 speed. Need to get the interior finished. Just a Sunday funday drive the rest of life!
Says:
Tom Lechene
(Owner)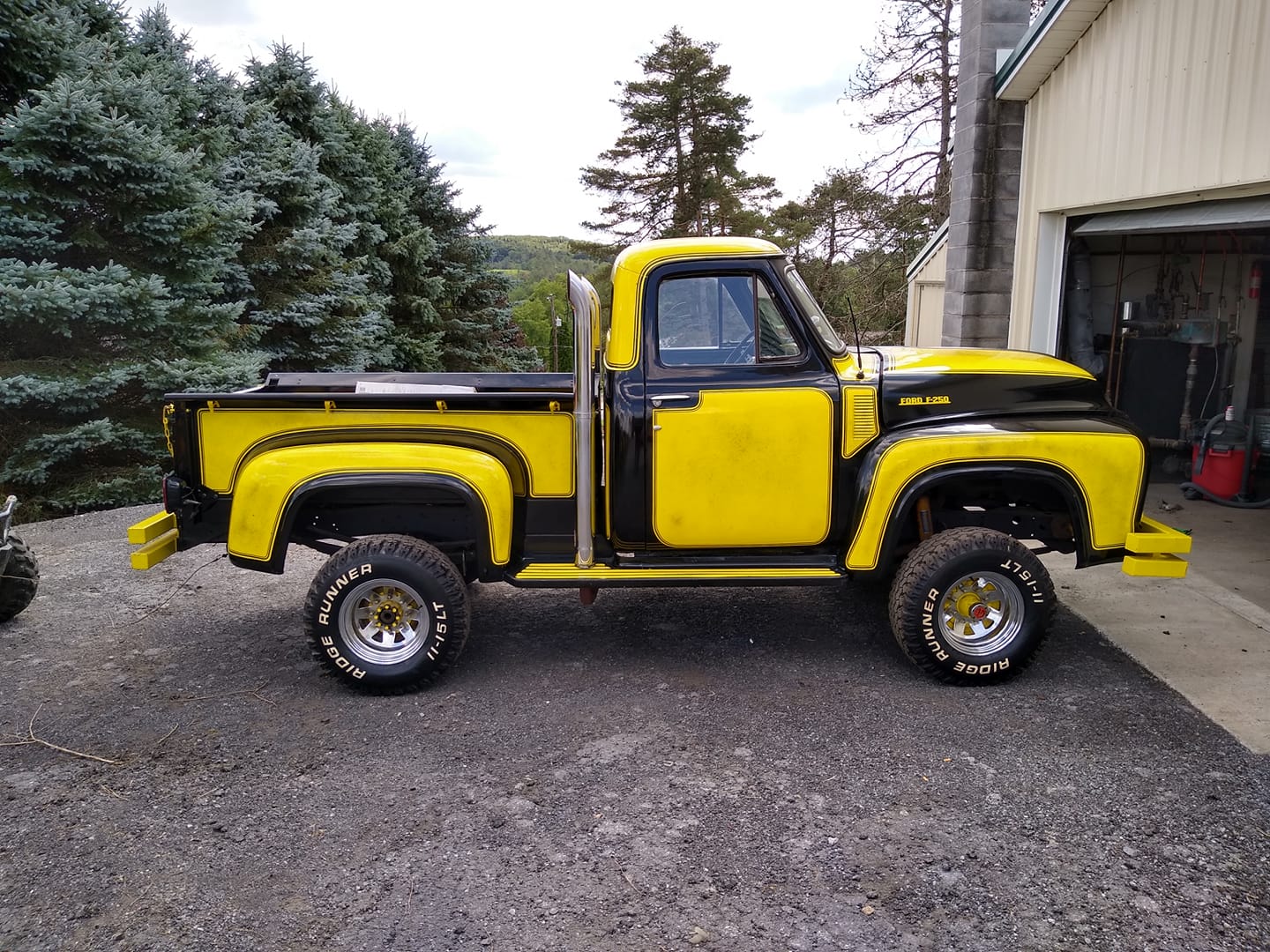 The second generation of the Ford F-Series is a series of trucks that was produced by Ford from the 1953 to 1956 model years. In line with the previous generation, the F-Series encompassed a wide range of vehicles, ranging from light-duty pickup trucks to heavy-duty commercial vehicles.[4] In place of the previous "Bonus-Built" series, Ford now marketed its truck range as the "Triple Economy" series.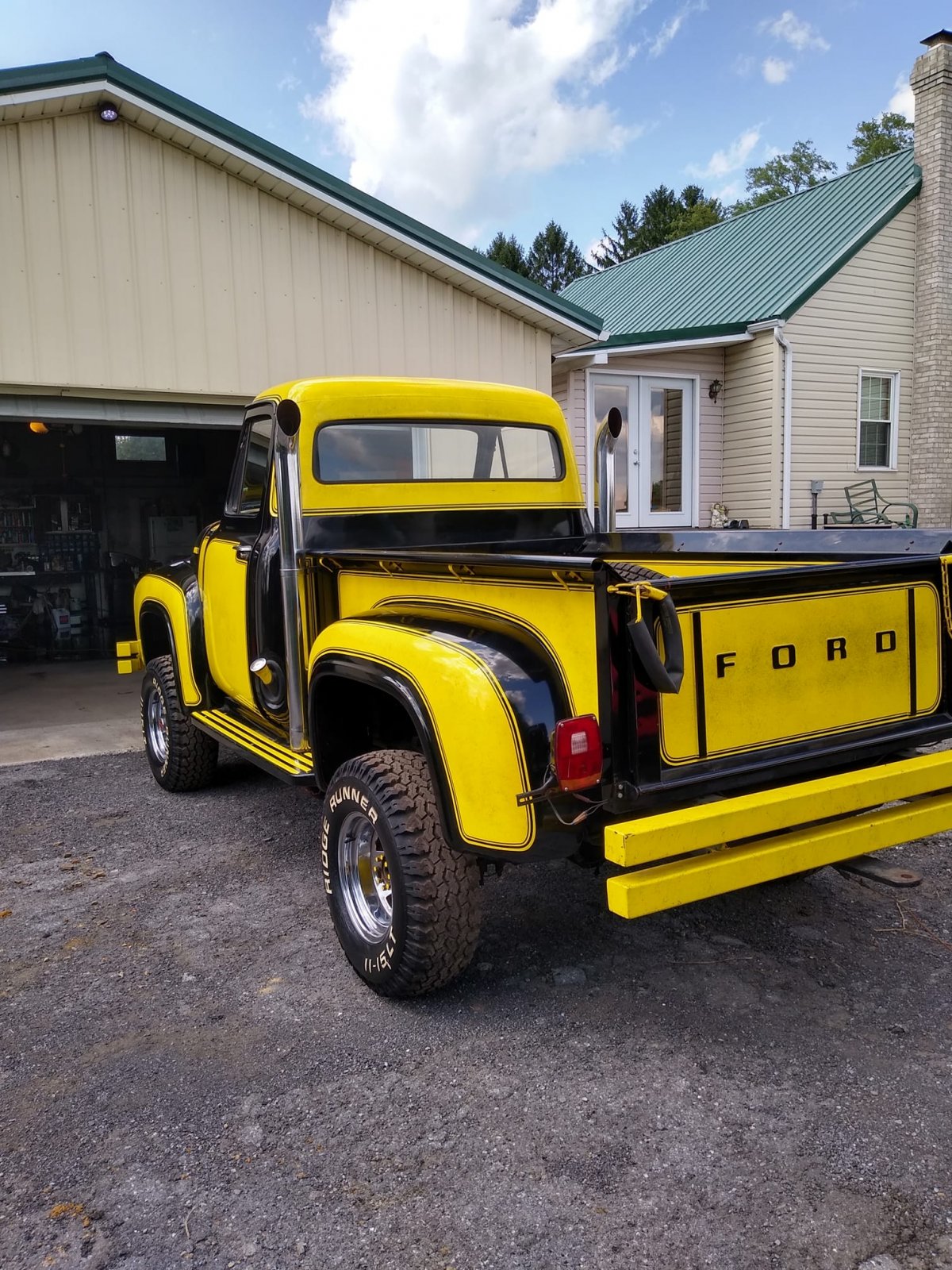 Models : The 1⁄2-ton F-1 became the F-100, the F-2 and F-3 were consolidated into the 3⁄4-ton F-250, with the F-4 becoming the F-350. The medium-duty F-5 (1 1⁄2-ton) and F-6 (2-ton) became the F-500 and F-600, respectively. The heavy-duty F-7, F-8, and F-9 "Big Job" trucks became the F-700, F-750, F-800, and F-900 series. For 1956, lower GVWR versions of the F-100 and the F-250 were introduced (under the F-110 and F-260 model codes).