Well-known member
Staff member
administrator
Registered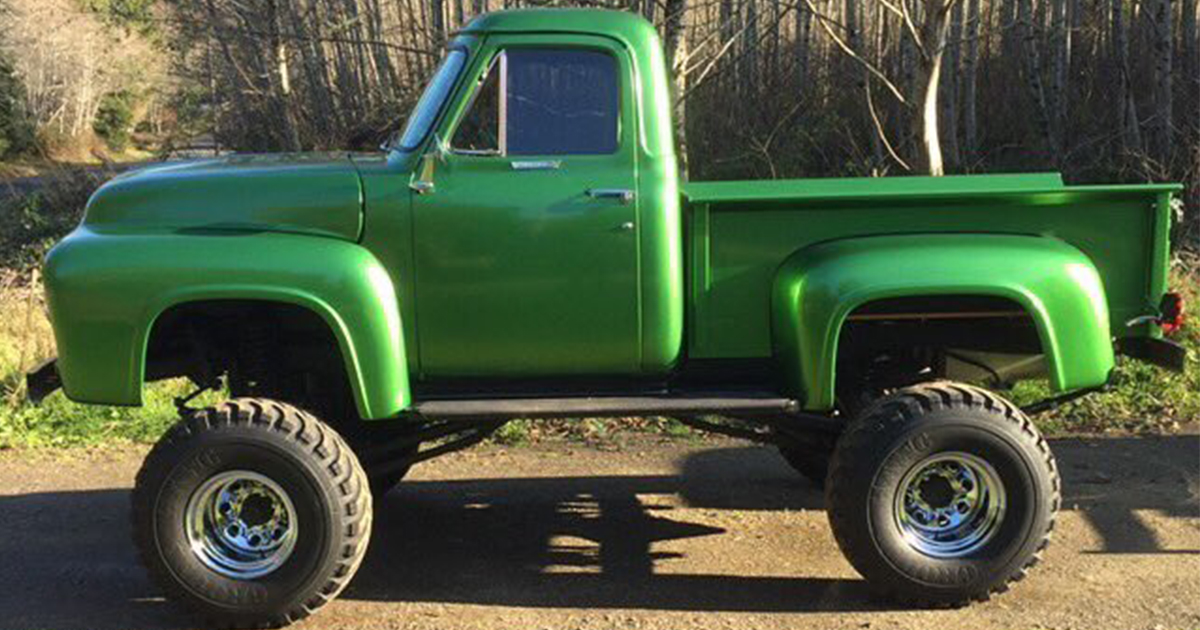 460/C6 divorced Dana24 custom lift, 38.5 Ground Hawgs on Bart 12x16.5 chrome wheel all the work was done by my son and I
Says:
Dennis Green
(Owner)
Color: Heavy Metal Flake Green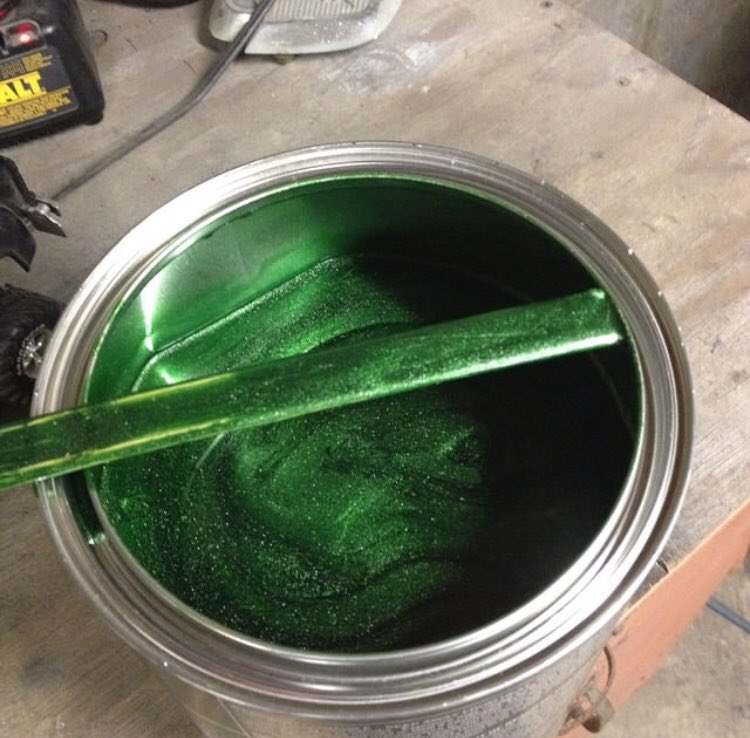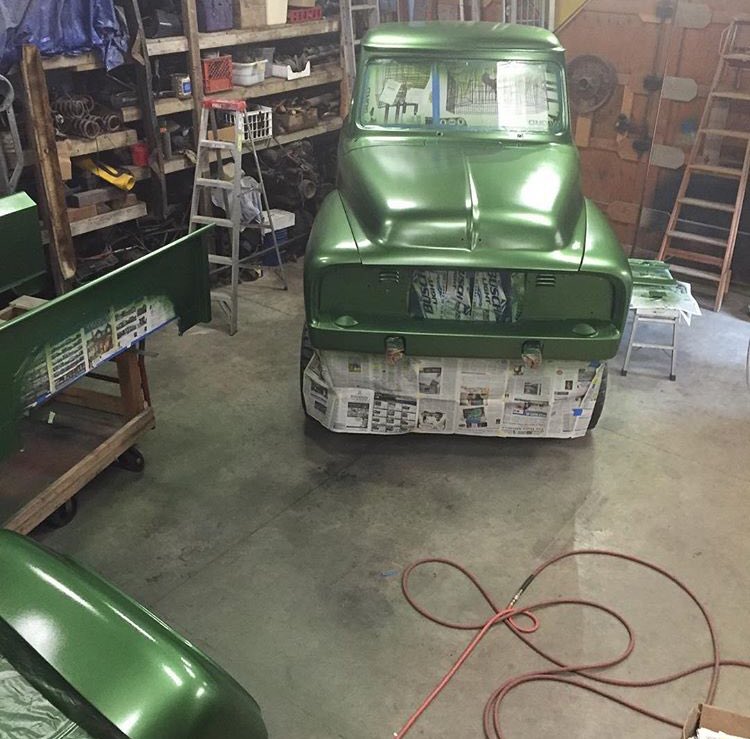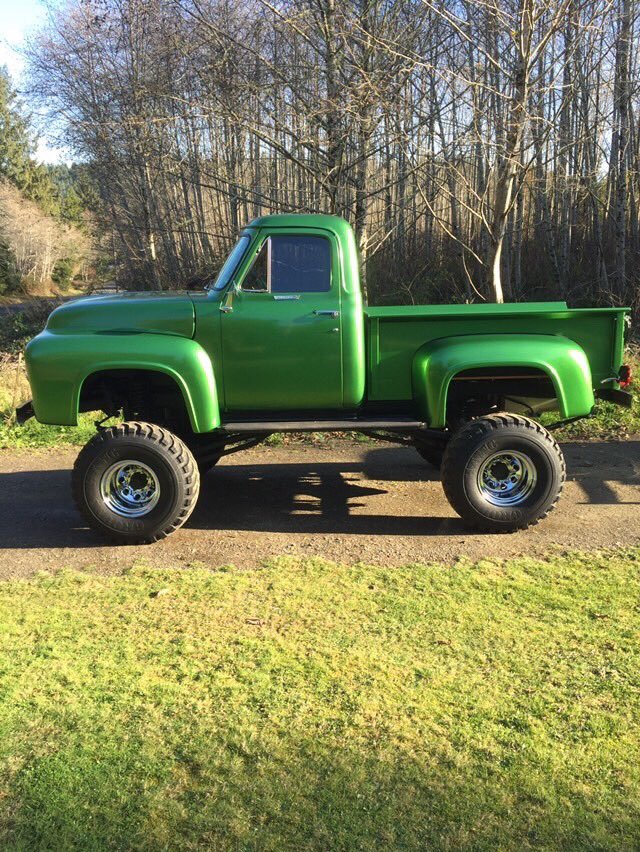 The second generation of the Ford F-Series is a series of trucks that was produced by Ford from the 1953 to 1956 model years. In line with the previous generation, the F-Series encompassed a wide range of vehicles, ranging from light-duty pickup trucks to heavy-duty commercial vehicles. In place of the previous "Bonus-Built" series, Ford now marketed its truck range as the "Triple Economy" series.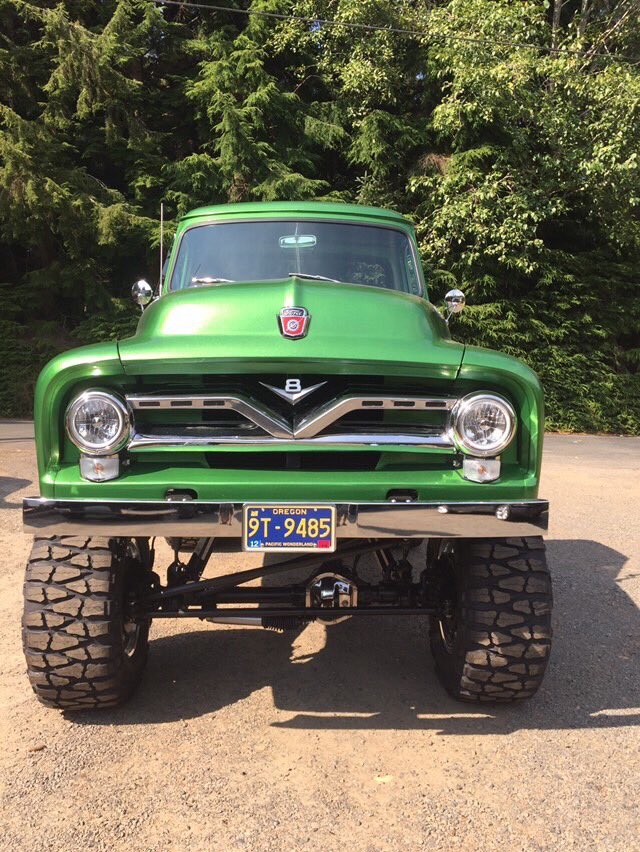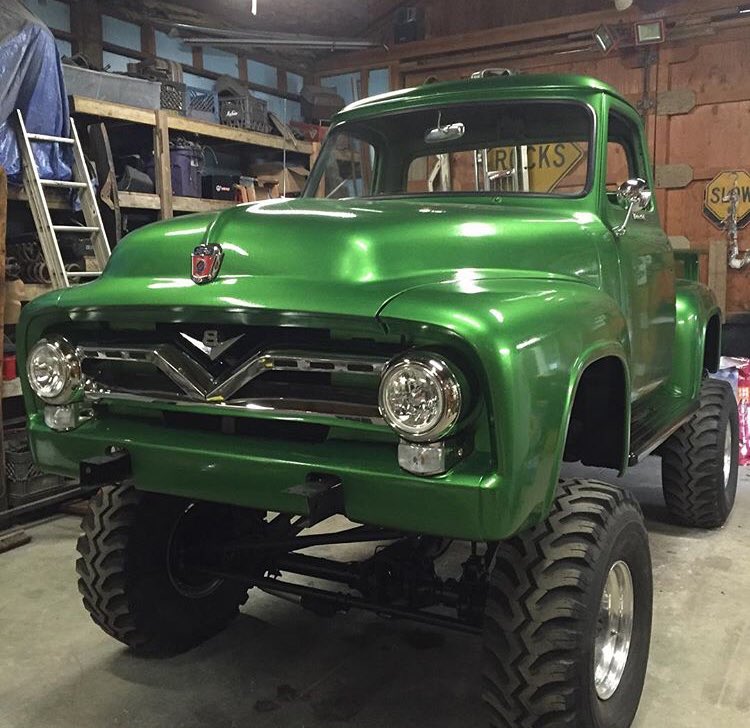 Alongside the naming change, this generation marked several firsts for the F-Series, including an adjustable seat (wide enough for 3 people)[6], power brakes, and the introduction of the Ford-O-Matic automatic transmission as an option. In line with Ford cars, seat belts were introduced as an option for 1956.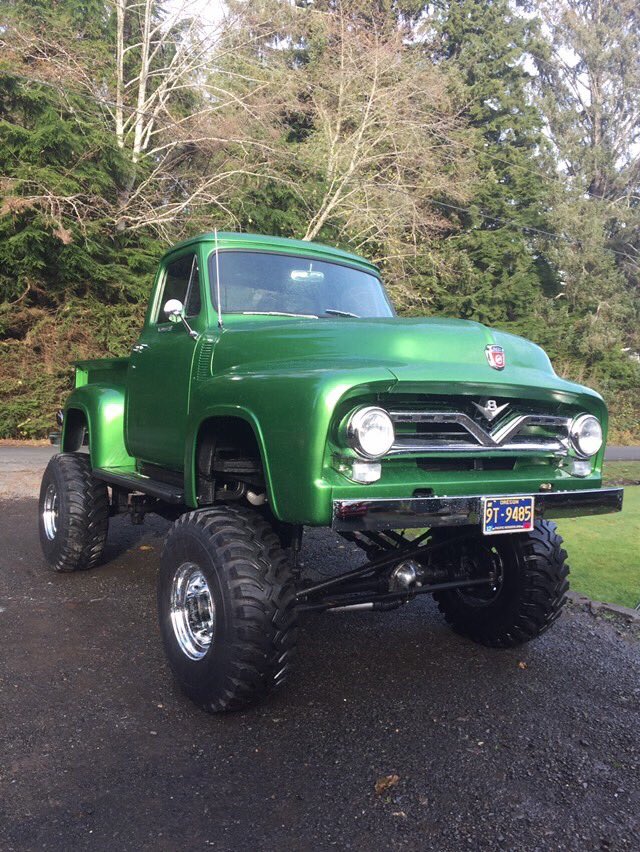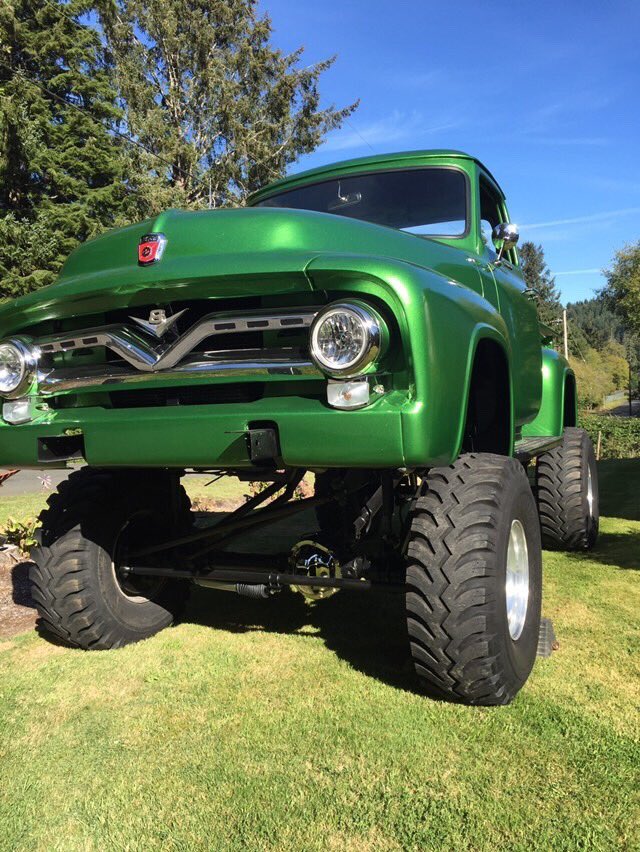 VIDEO: