Well-known member
Staff member
administrator
Registered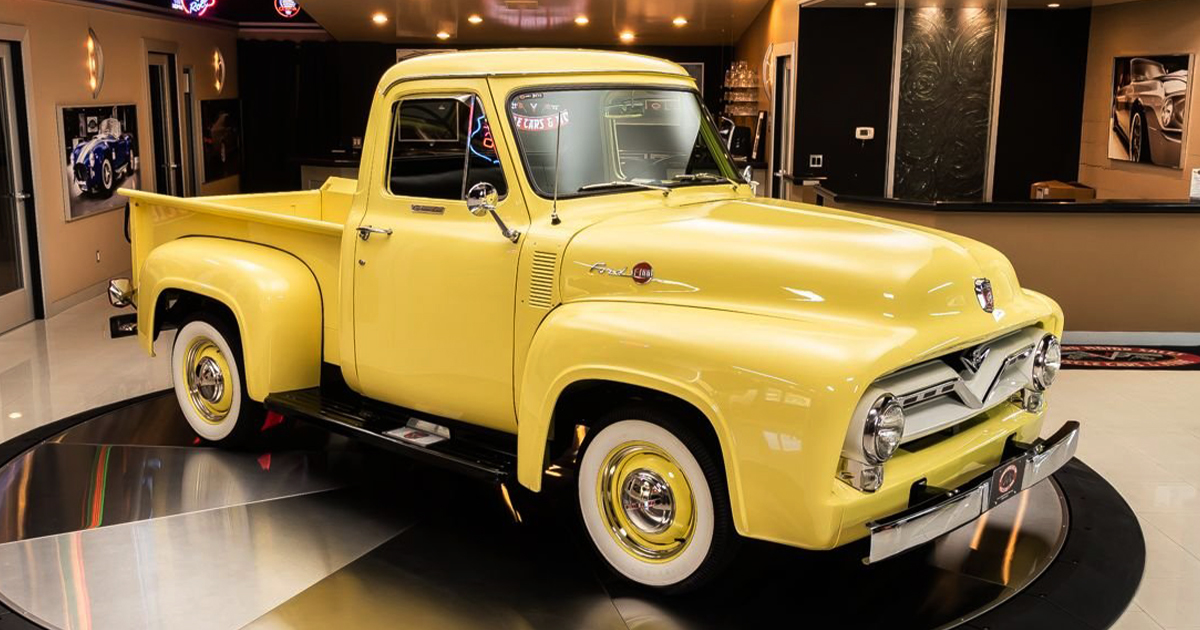 Check out this beautiful 1955 Ford F100 Pickup! This F100 has been nicely restored and it's sporting a glossy Yellow Paint finish, Black and Gray Interior, 12V Electrical System Upgrade, 16'' Wheels with Polished Hub Caps and Beauty Rings, Whitewall Tires, a Side-Mounted Spare Tire, Oak Wood Bed, along with Polished Components all around!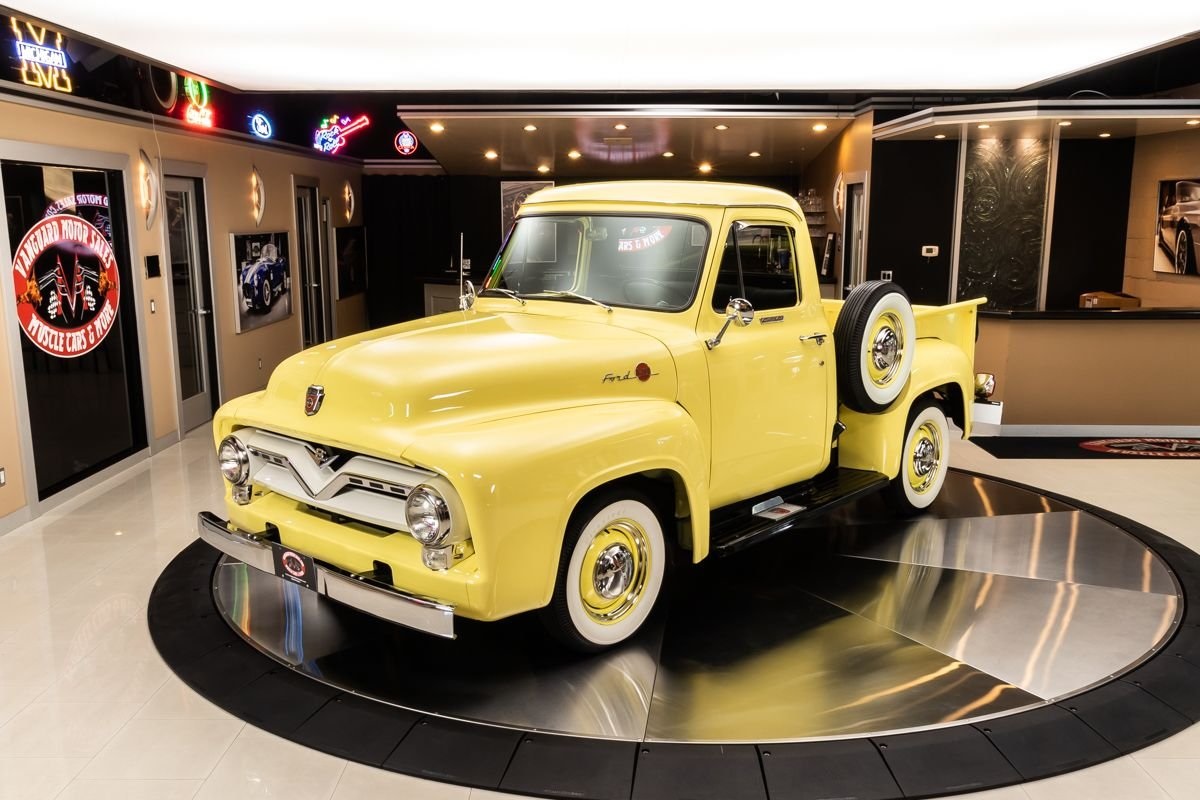 Under the hood sits a Ford 292ci V8 Engine with a Holley 2-Barrel Carburetor sitting on top! Power is sent to the rear tires through a Toploader 3-Speed Manual Transmission and a Danna 44 Rear Axle with 3.90 Gears and an Open Differential. This '55 Ford is an absolute joy to drive and there's plenty of room in the bed for all of your car show essentials!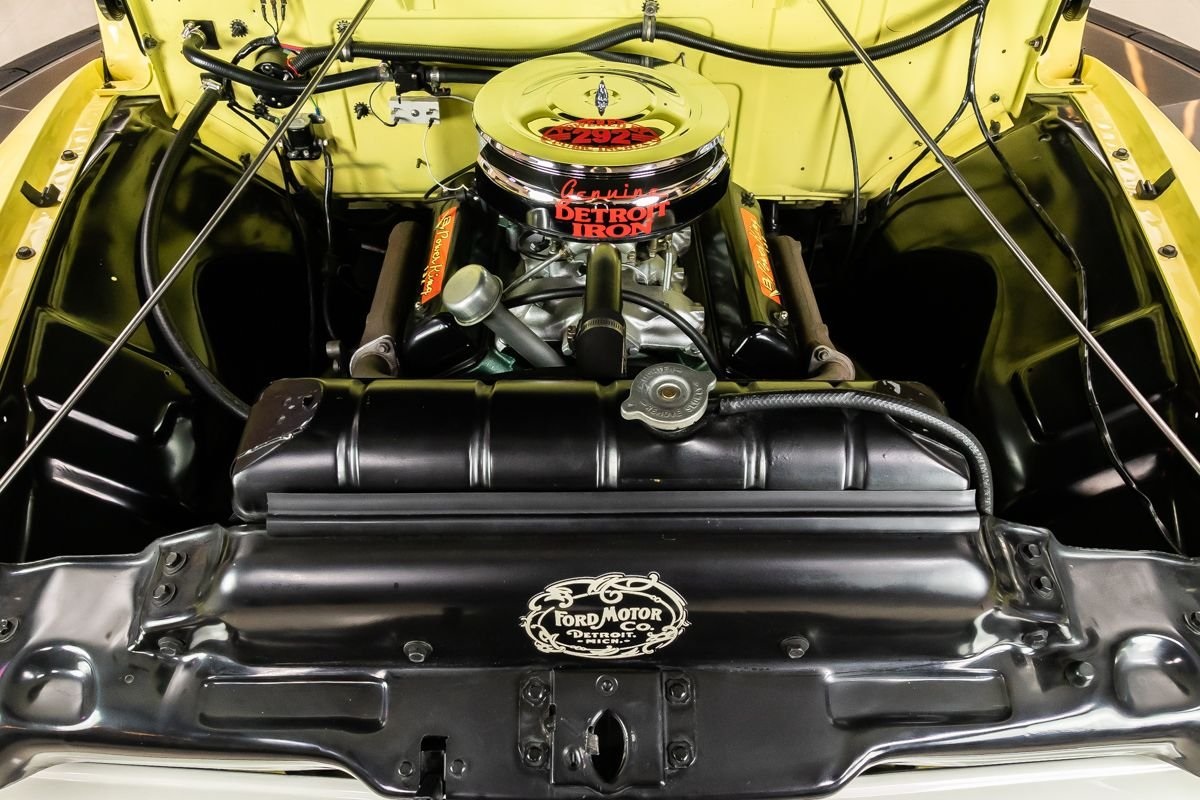 The interior of this '55 Ford F100 is gorgeous and in great condition! Take a look inside to see this Ford sporting Bench Seating, Black Vinyl Upholstery throughout with Gray Suede Accents on the seat, Rubber Floor Liner, 3-Point Steering Wheel, Column Shifter, beautiful Dashboard Paintwork, along with Aftermarket Auxiliary Gauges as well!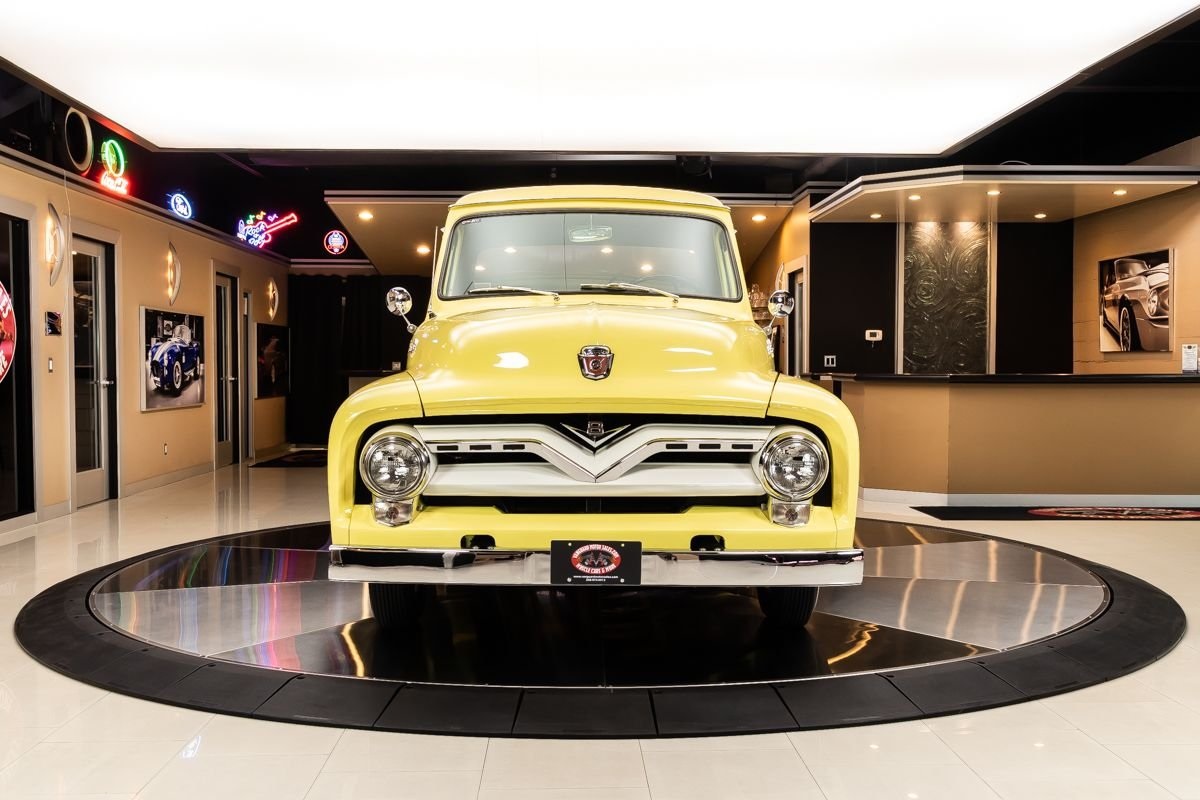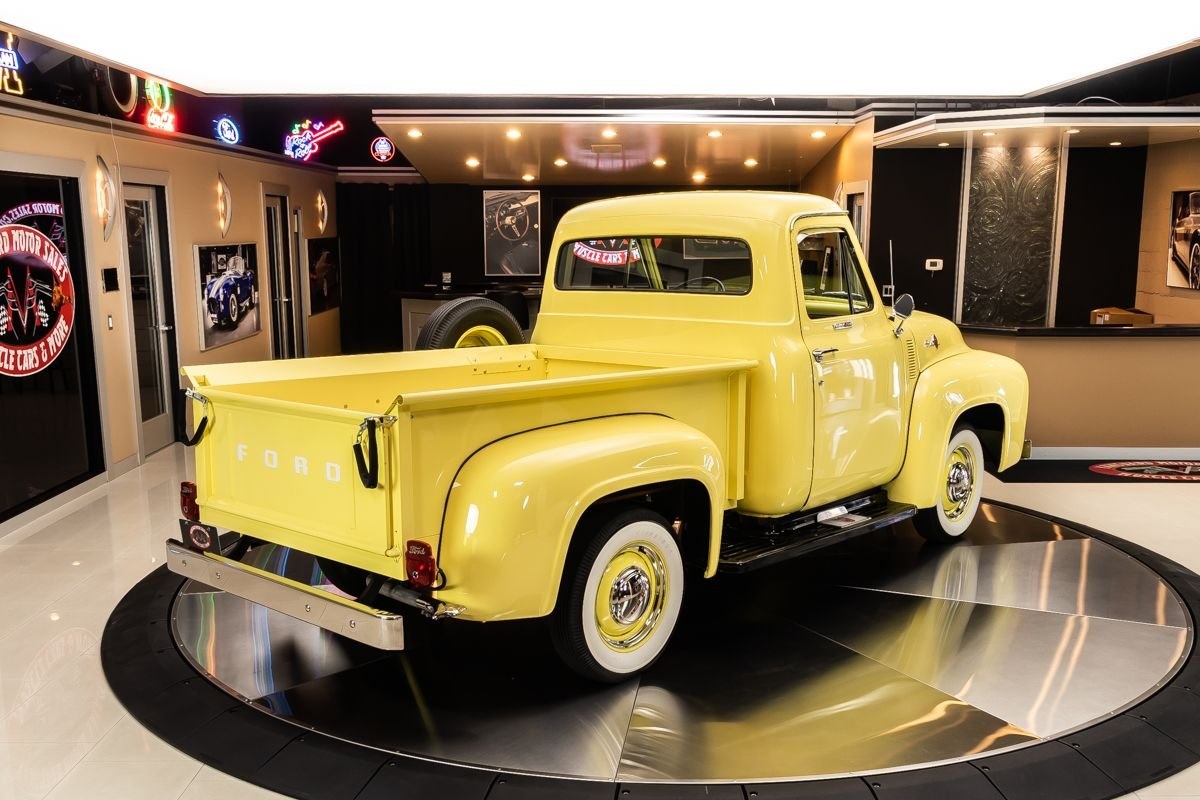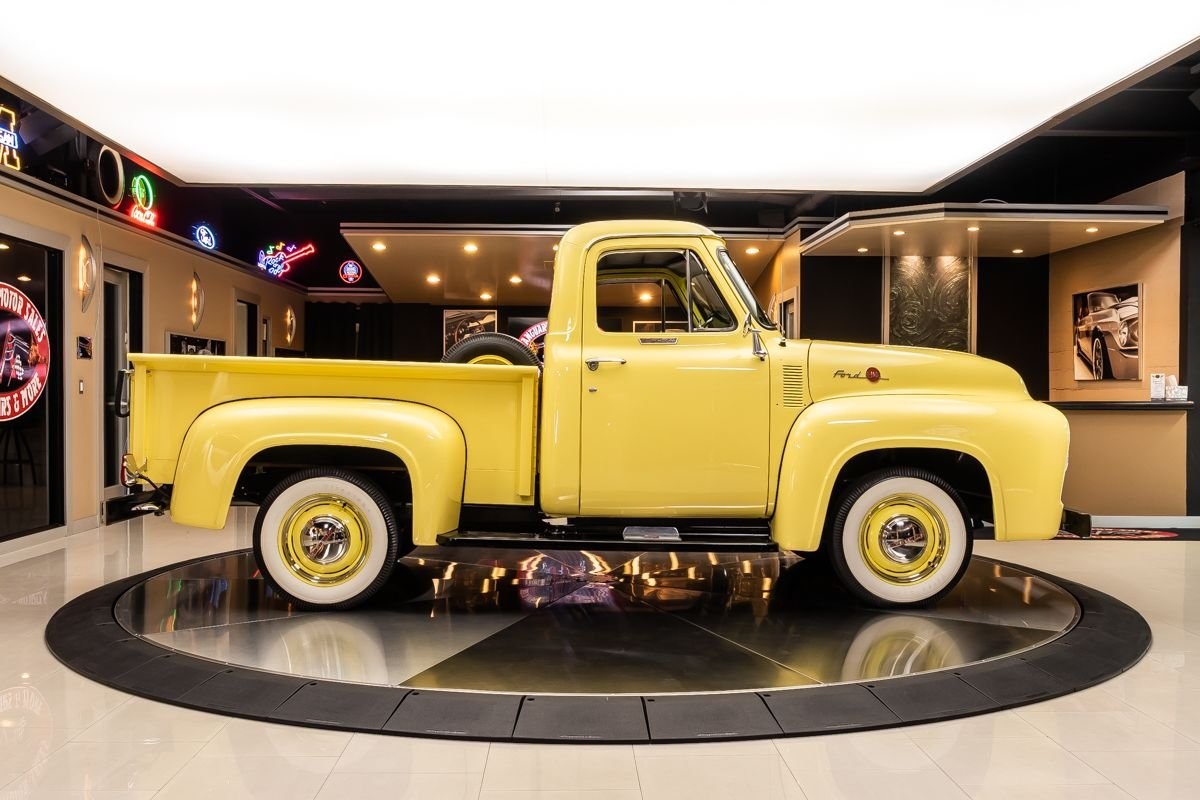 The underside of this '55 looks amazing like the rest of the truck! You won't hesitate to place a set of mirrors underneath this Ford any day of the week to display the nice condition of the Running Boards, Frame, Floors, Bed Floor, New Brake Lines and Flex Lines, Drum Brakes all around, Rear End, Driveshaft, Toploader Transmission, Engine Oil Pan, Steering Components, Leaf Spring Suspension Front and Rear, along with the Exhaust System as well!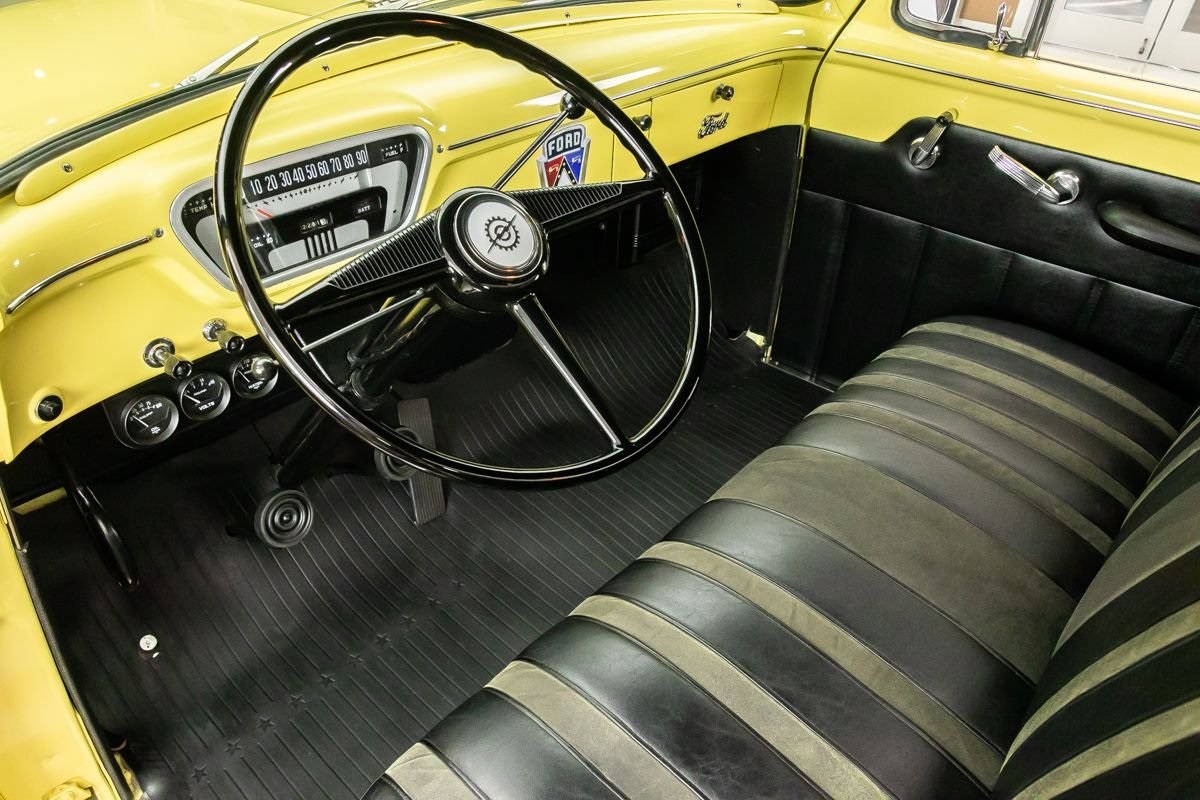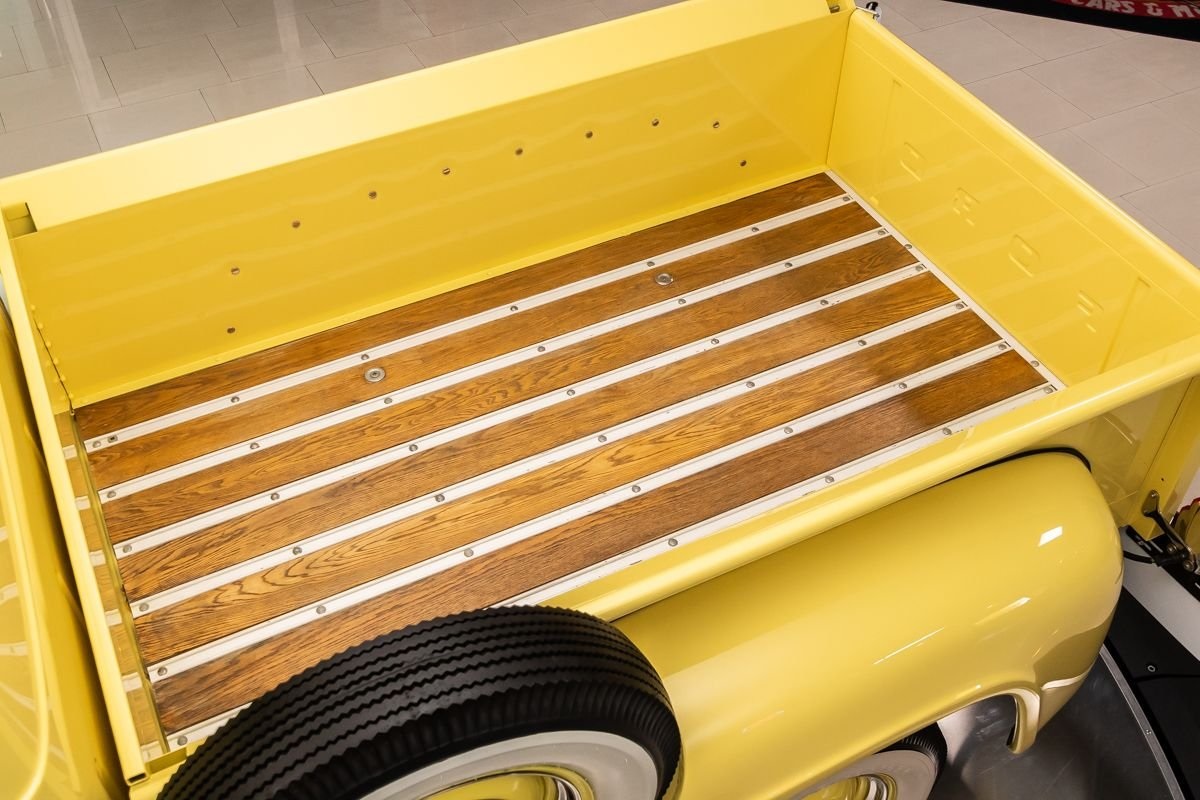 Source & Photos:
VanguardMotorSales (Check for price and info)