Well-known member
Staff member
administrator
Registered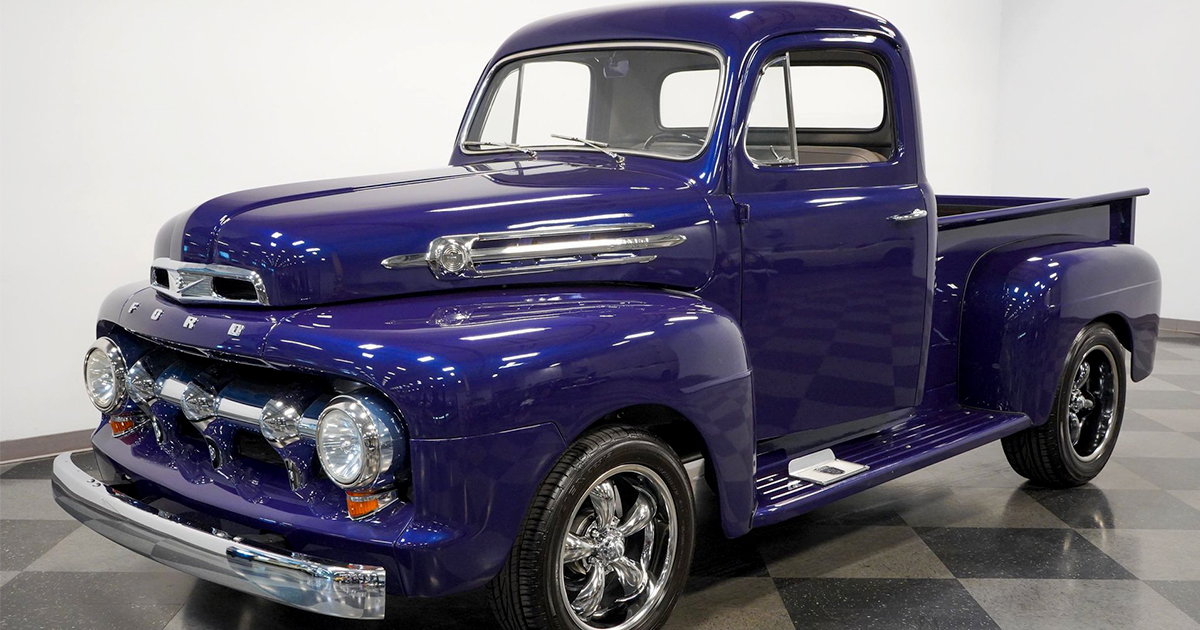 This 1952 Ford F-1 pickup is a very distinct blend of vintage and new. The flathead V8, modern vibrant paint, classic-style interior, upgraded CD stereo, classic wood bed, modern sport tires, and so much makes for one of the coolest mixes around. The first-generation F-Series pickup has an iconic style. So it's great to see how this one showcases that history with well-fitting panels and a big shine on the distinct chrome grille. But the purple paint has the vibrant look of a modern color and a quality glossy application. Plus, those Coys wheels allow you to fit grippy modern tires, and the 18/19-inch front/rear setup gives this an aggressive stance. Classic details like the hood trim and running board step plates join upgrades like filled/smoothed bed rails and custom taillight panel. It's such a cool total package of both vintage and modern. You see it best in the bed, where the sides have durable liner paint, and the floor is done in classic oak boards.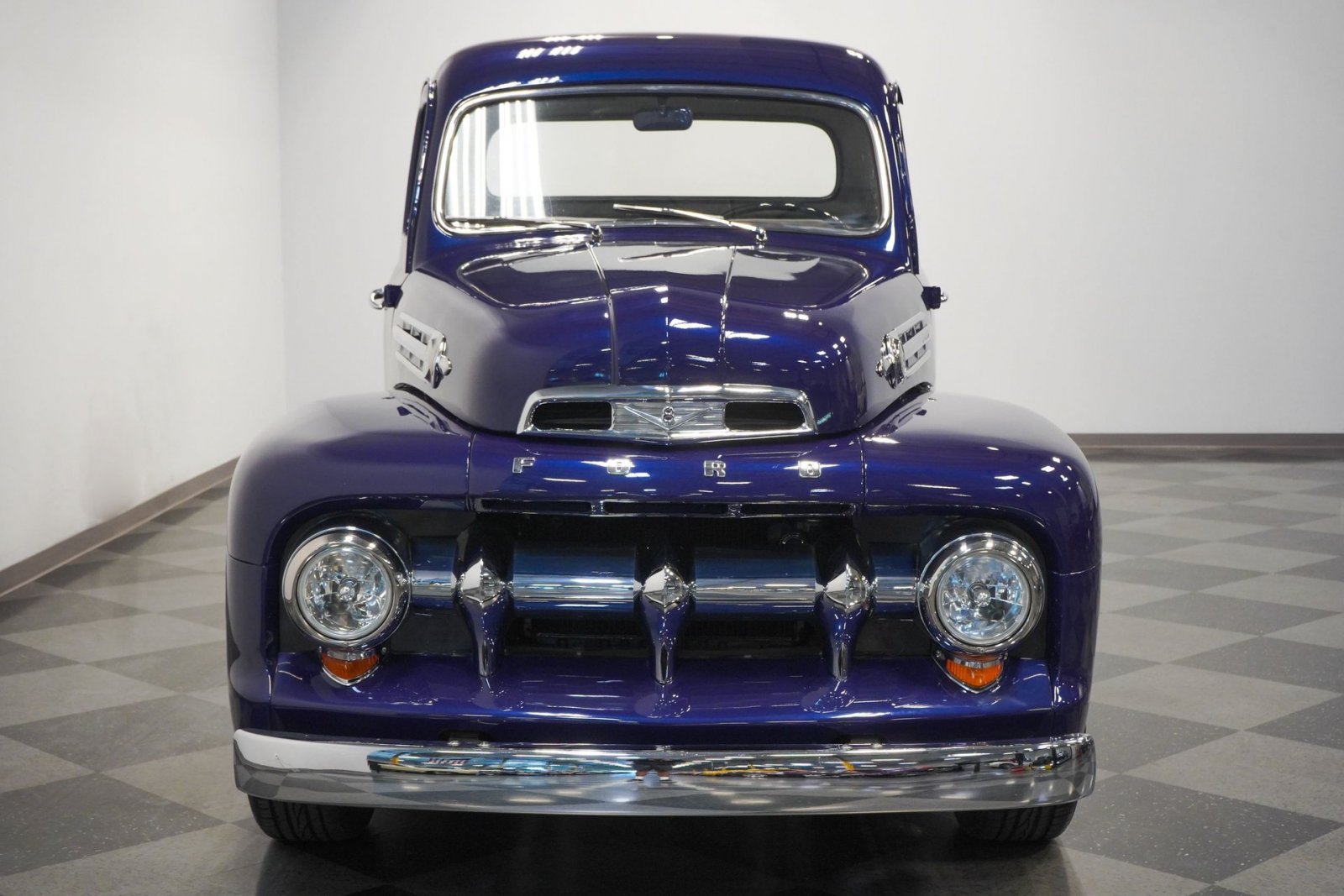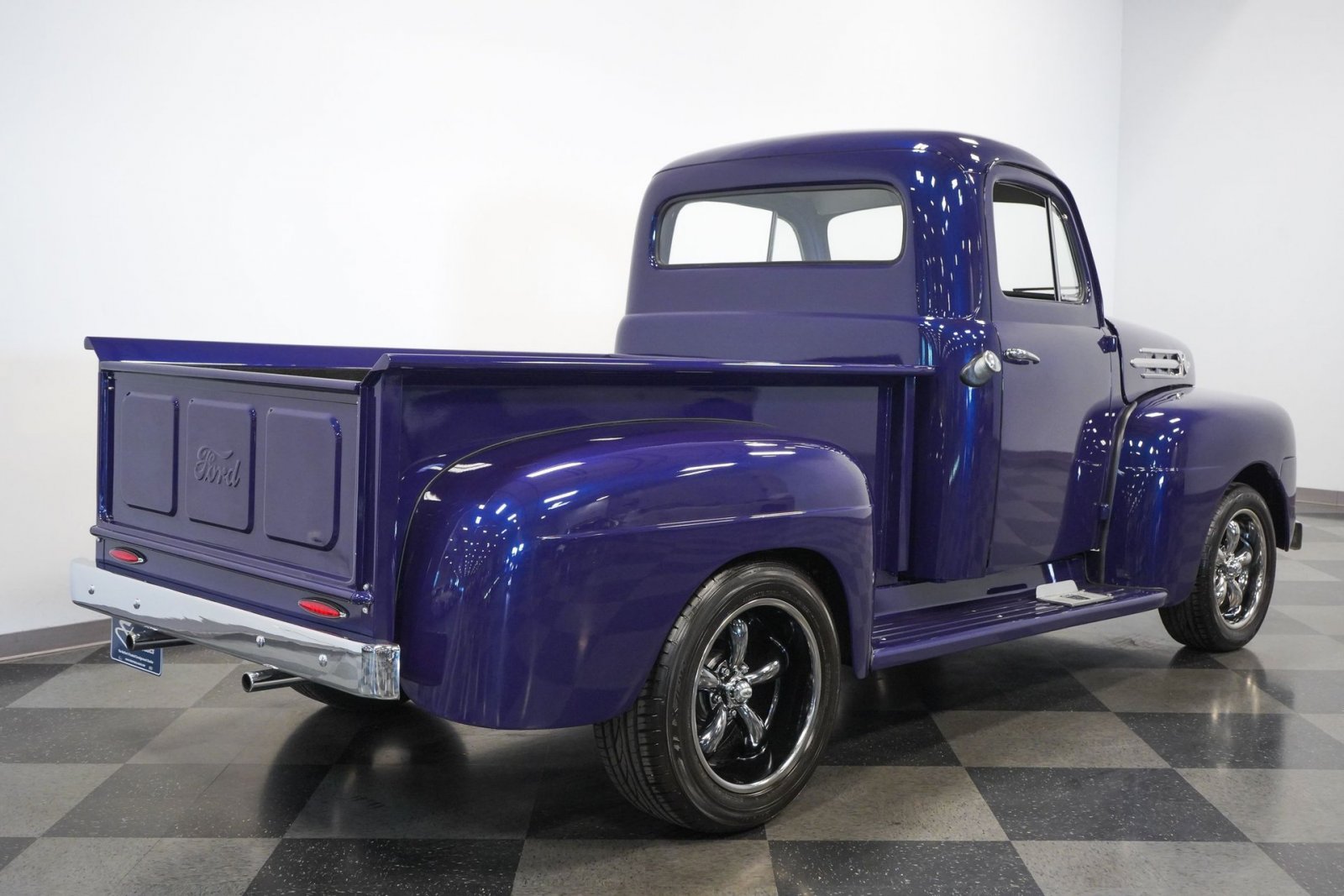 The interior continues to merge two worlds. The gray bench seat is more detailed than anything you got in '52, but it's also not too outlandish to fit in with the classic style. The door panels were done to match, and the carpeting and headliner coordinate, too. The bold exterior purple returns on the metal parts of the interior, and just like the outside, its glossy finish helps highlight the classic lines. There's a true classic feeling here, right down to the large three-spoke steering wheel. But because this also wants to be a real driver, you have some great upgrades, like the Dakota Digital full gauge package and an AM/FM/CD stereo.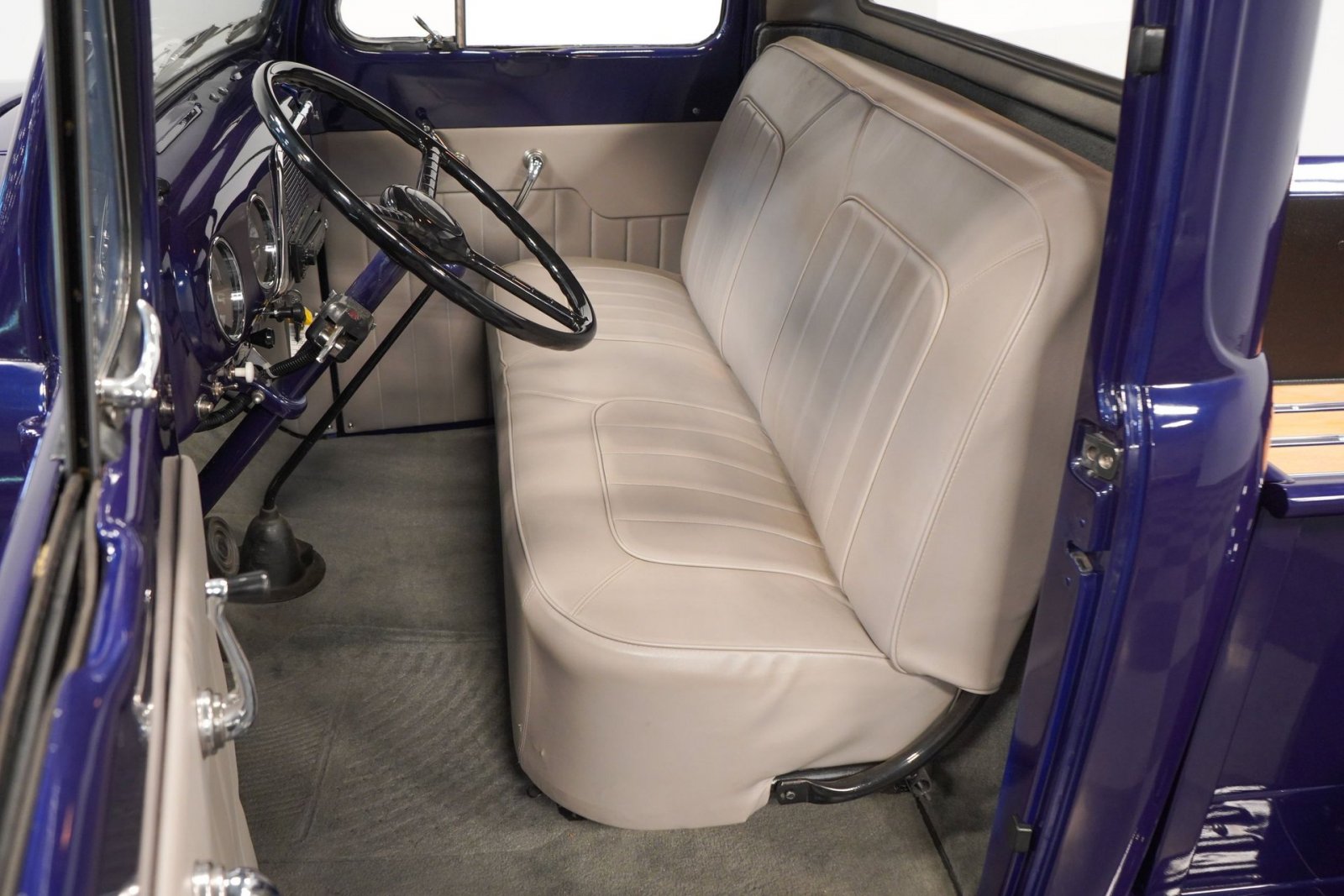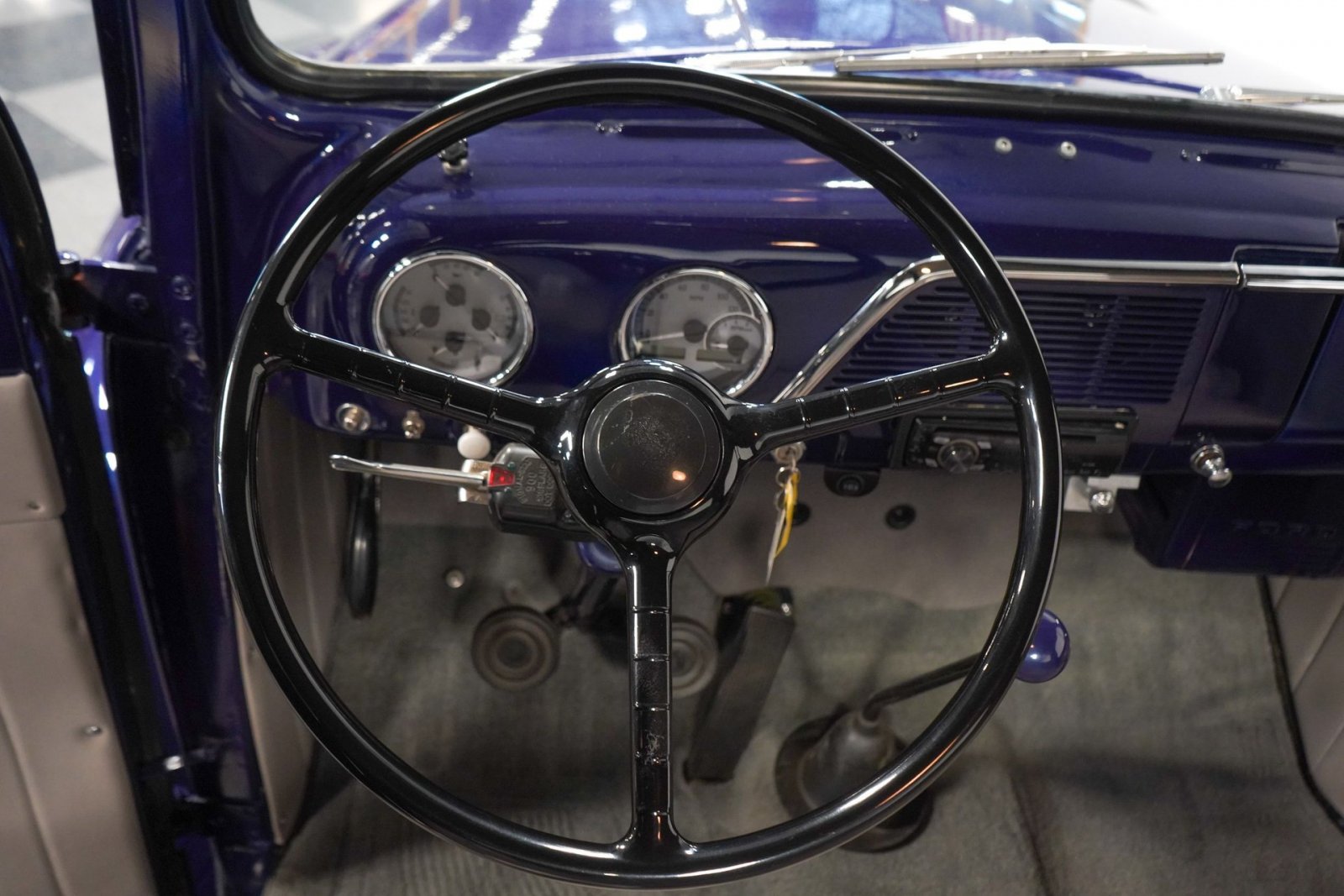 One of the best features for a classic Ford fan is having a flathead V8 under the hood. This 239 cubic-inch unit is quite stylish with the bold blue paint showing an investment in classic quality. And just like the rest of this truck, it does have great upgrades. For example, the 12-volt electrical system makes it a better driver by allowing it to have everything from the electric fan to the modern stereo. It's a strong runner that you full control with the four-speed manual transmission, and the V8 sound out of the dual exhaust is hypnotic.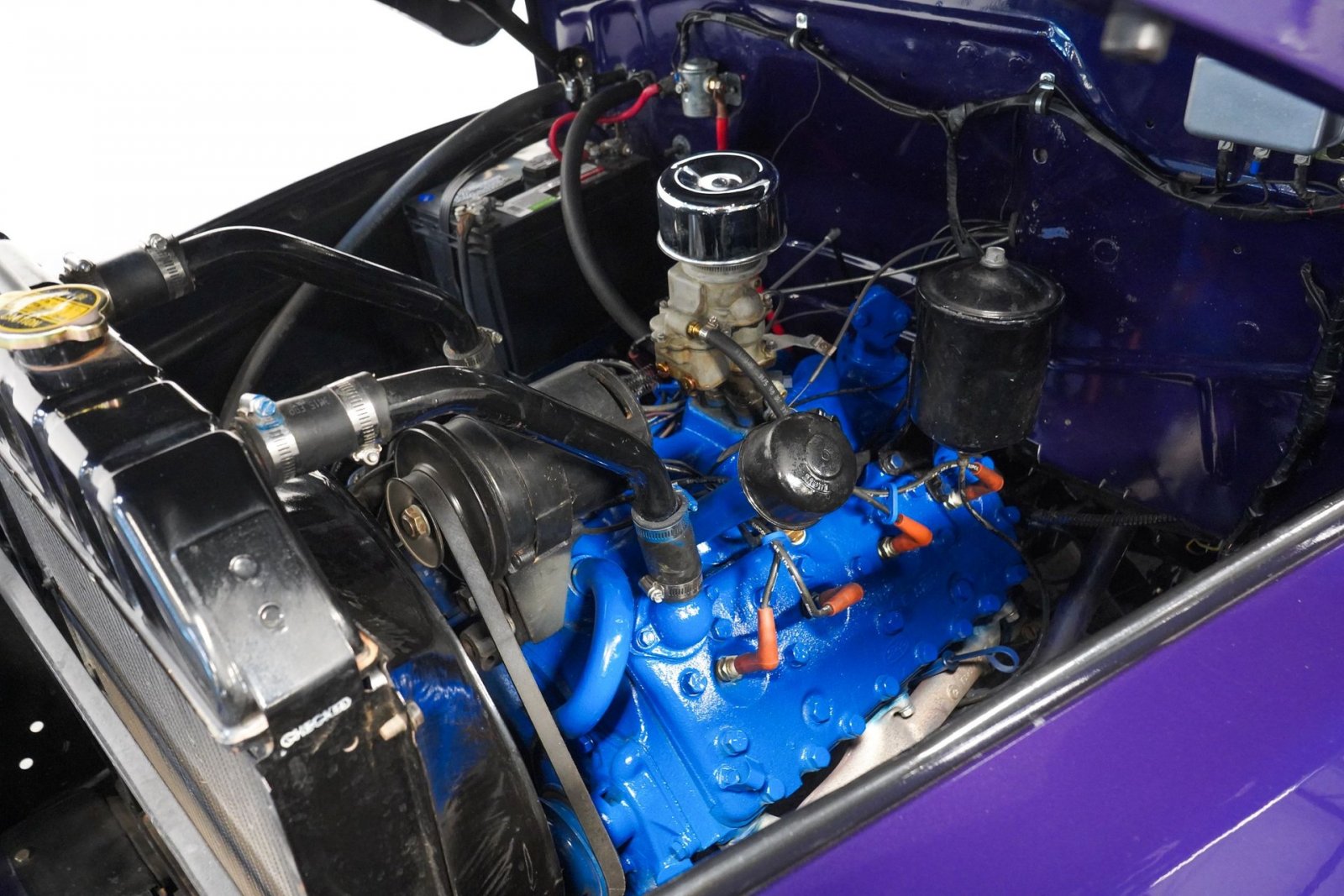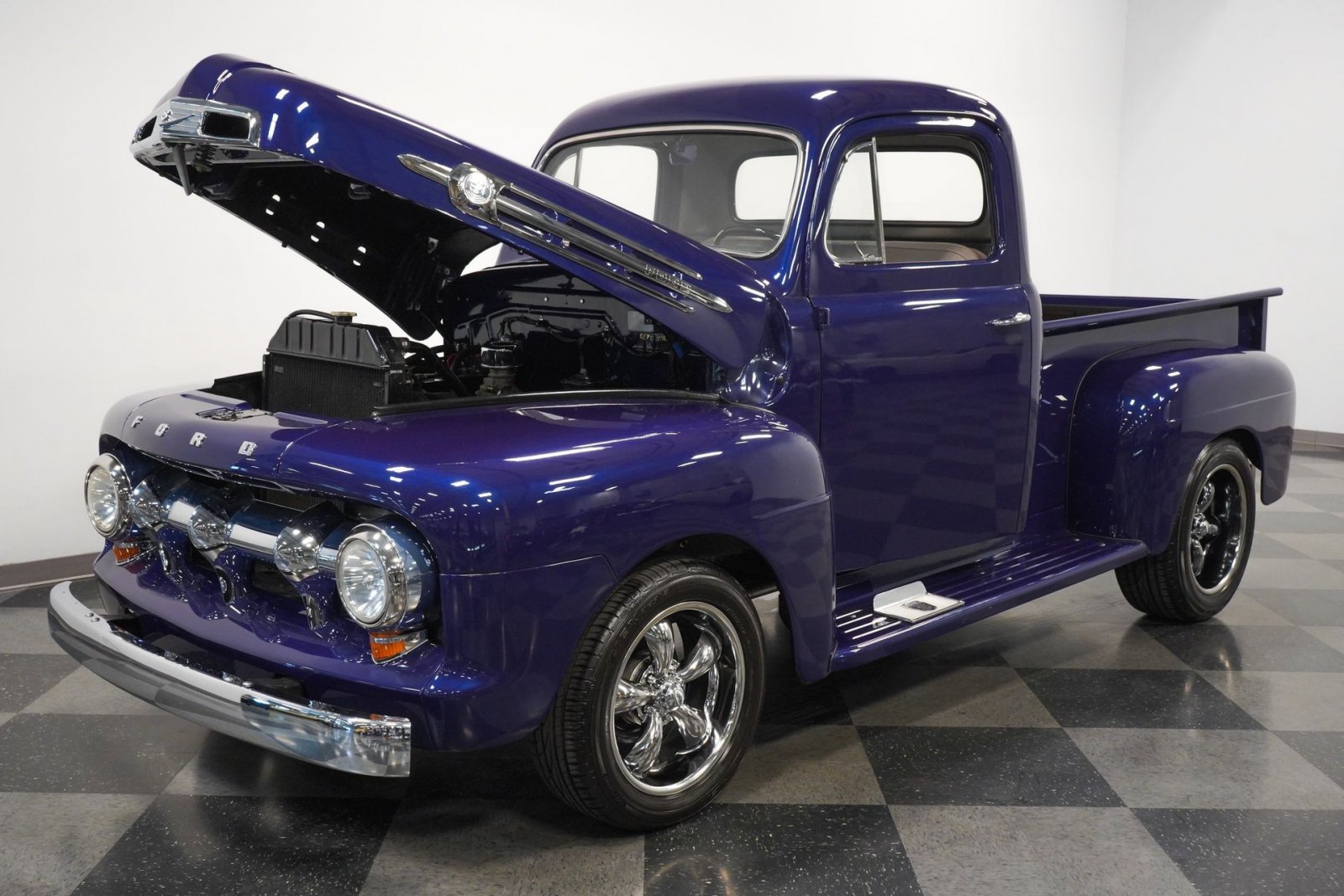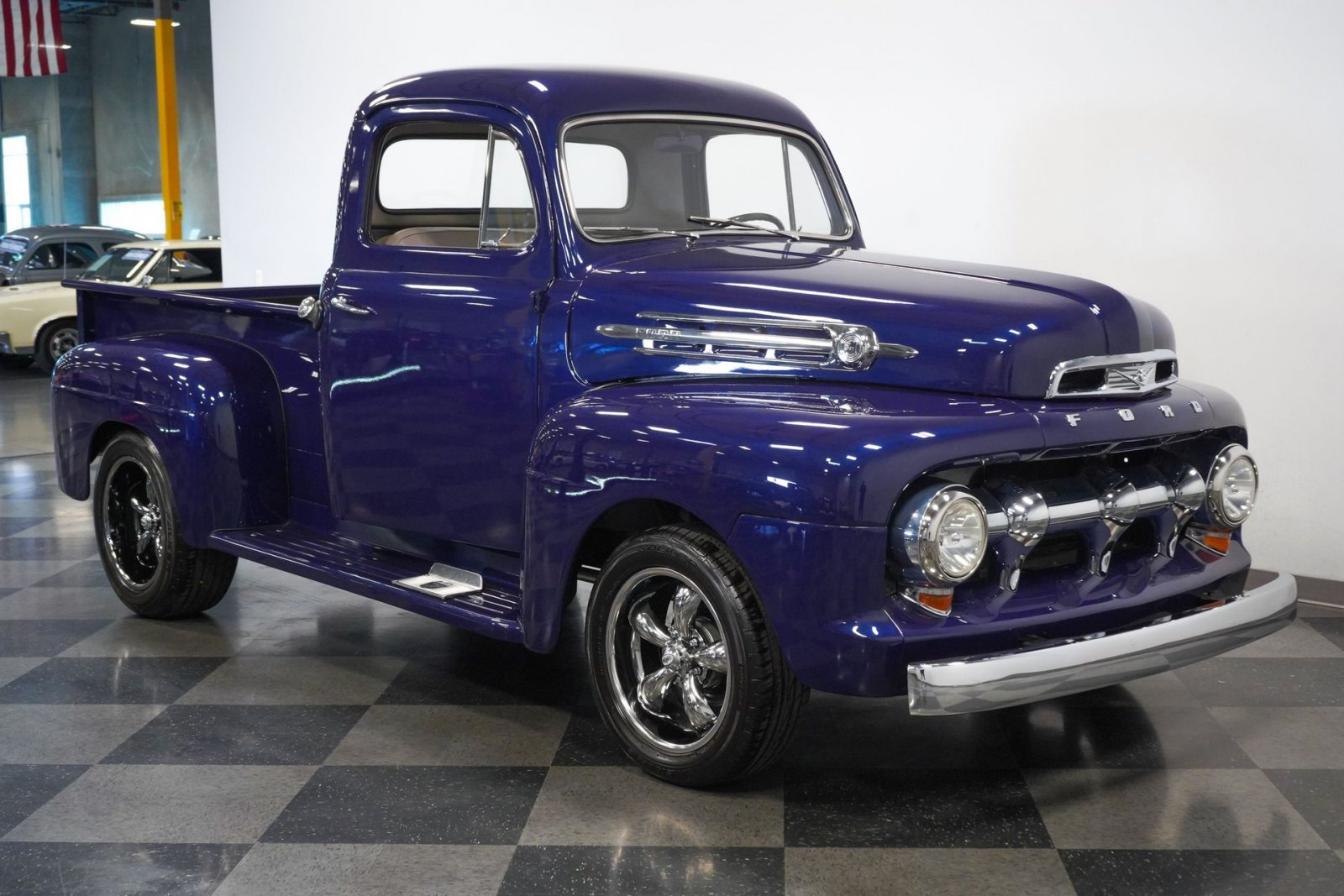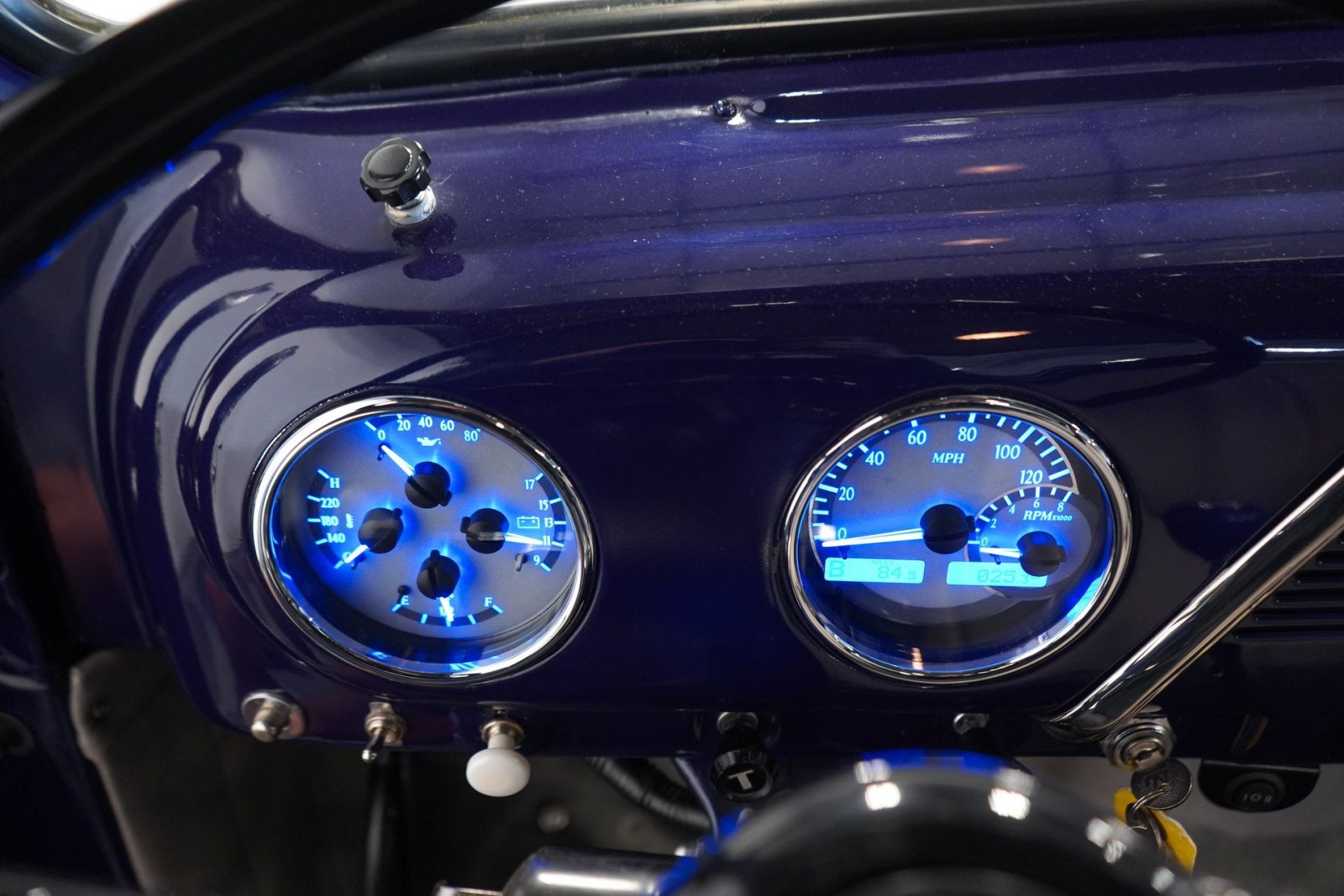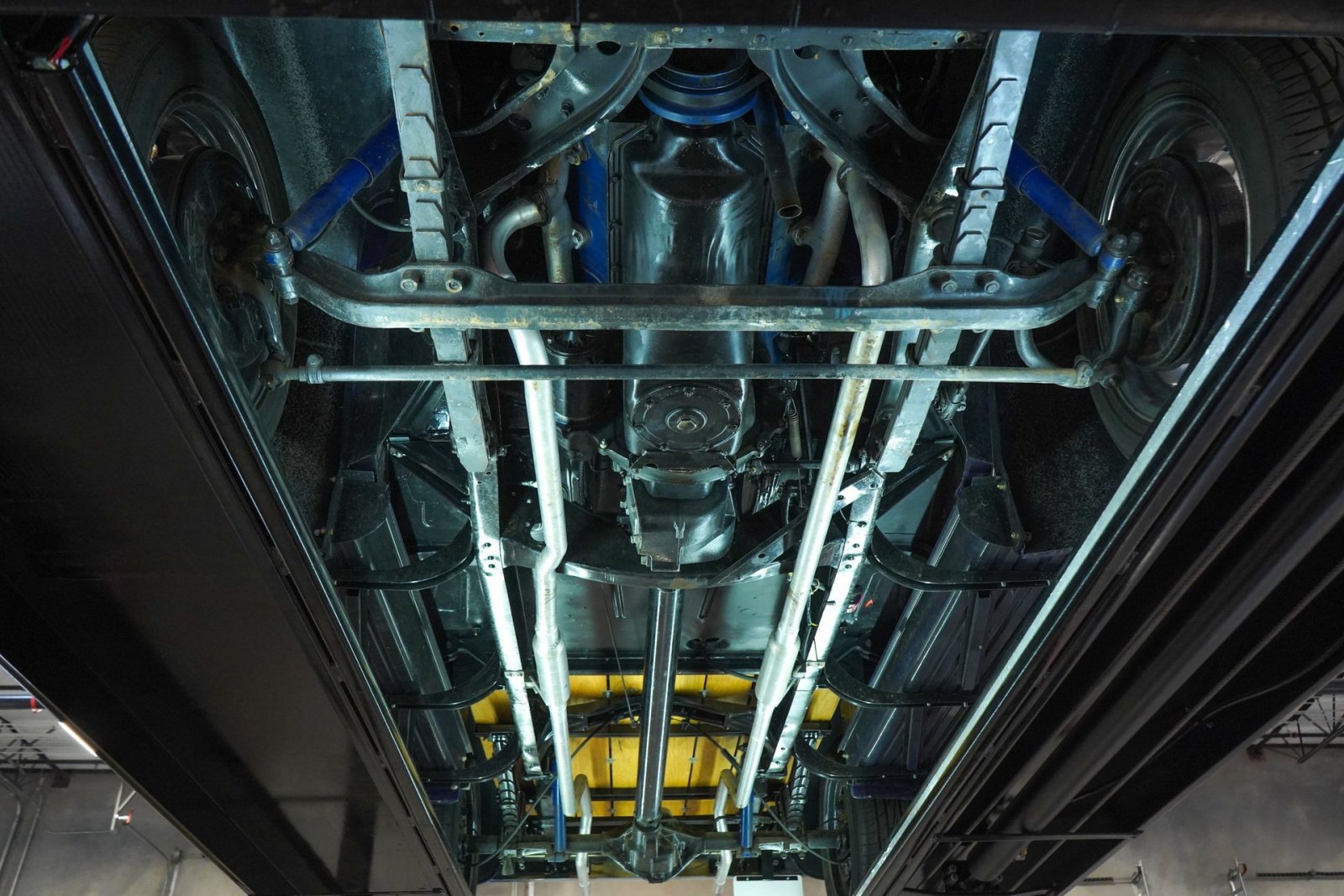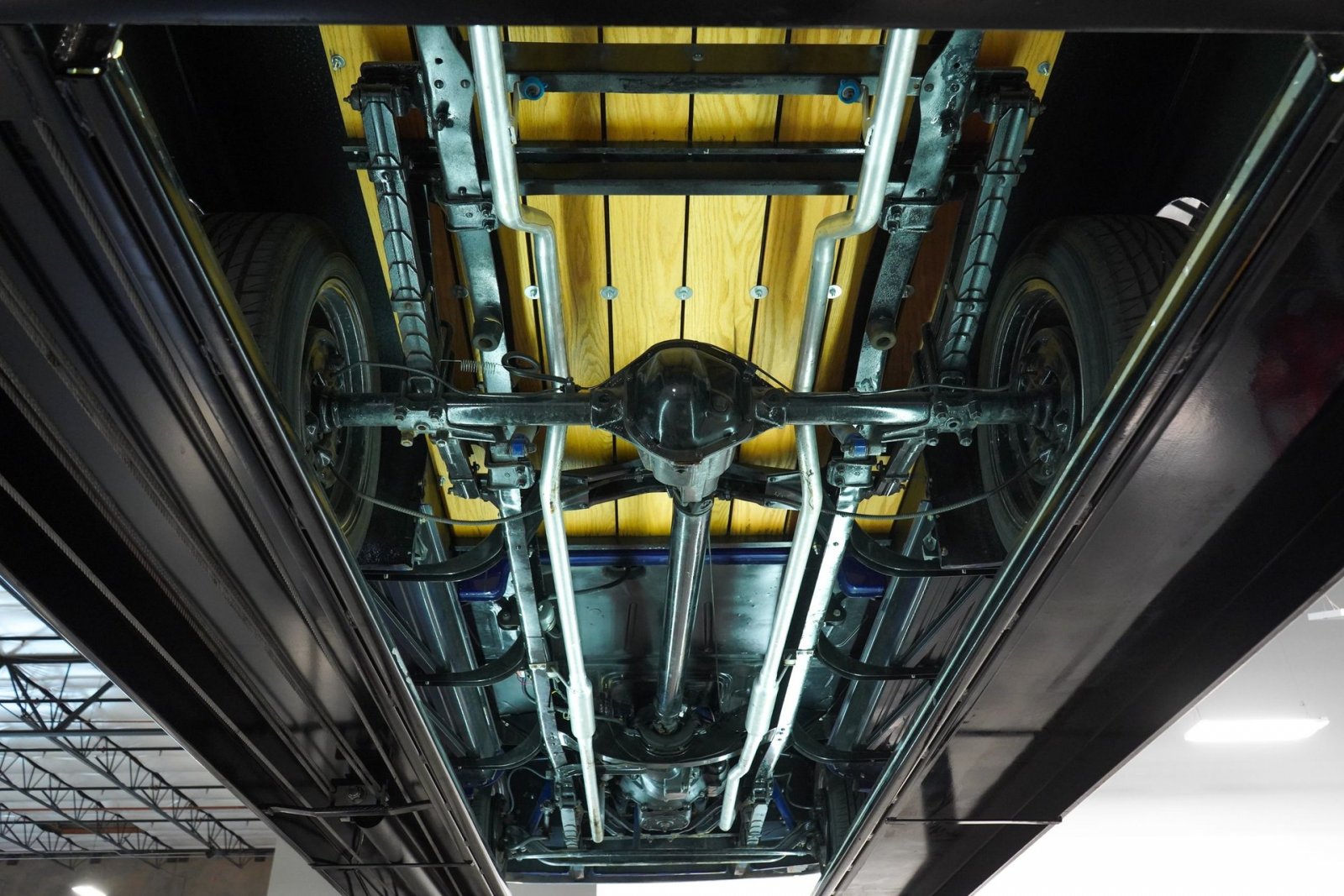 Source:
StreetsideClassics