Well-known member
Staff member
administrator
Registered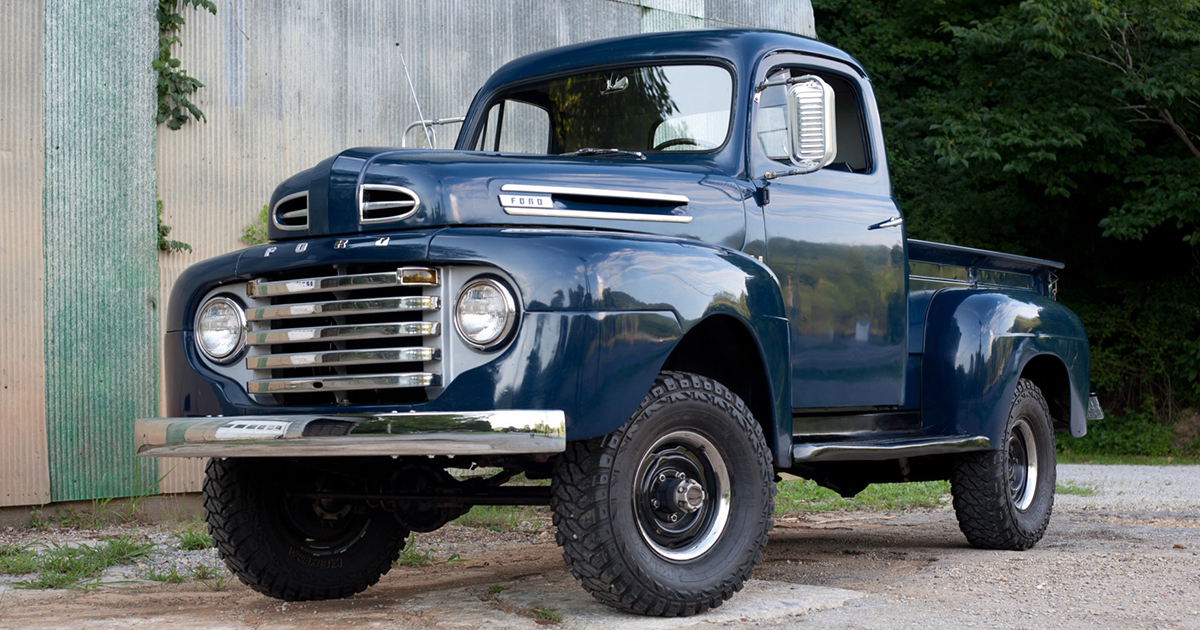 This 1950 Ford F1 pickup truck was purchased brand new by a communications company, for whom it is said to have undergone a 4×4 conversion featuring a Dana 20 transfer case and a Dana 44 front axle.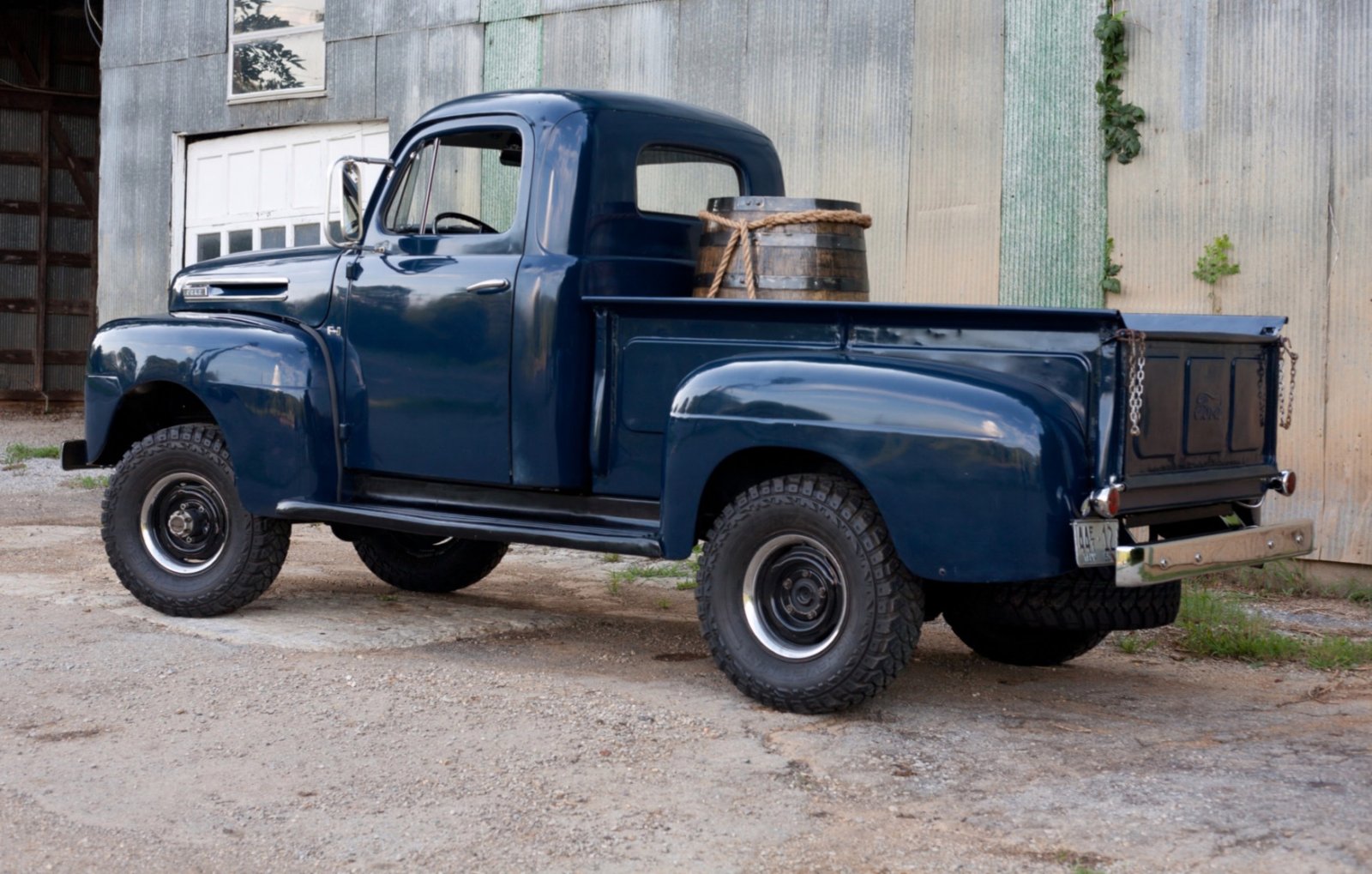 The truck has been refinished in blue over a matching interior, and power is from engine 239ci flathead V8 paired with a 3-speed manual transmission. The body was repainted its current dark blue in the early 1990s. The wood slat bed floor features body colored load rails as well as custom tie downs for a barrel sourced from the Jack Daniel's distillery.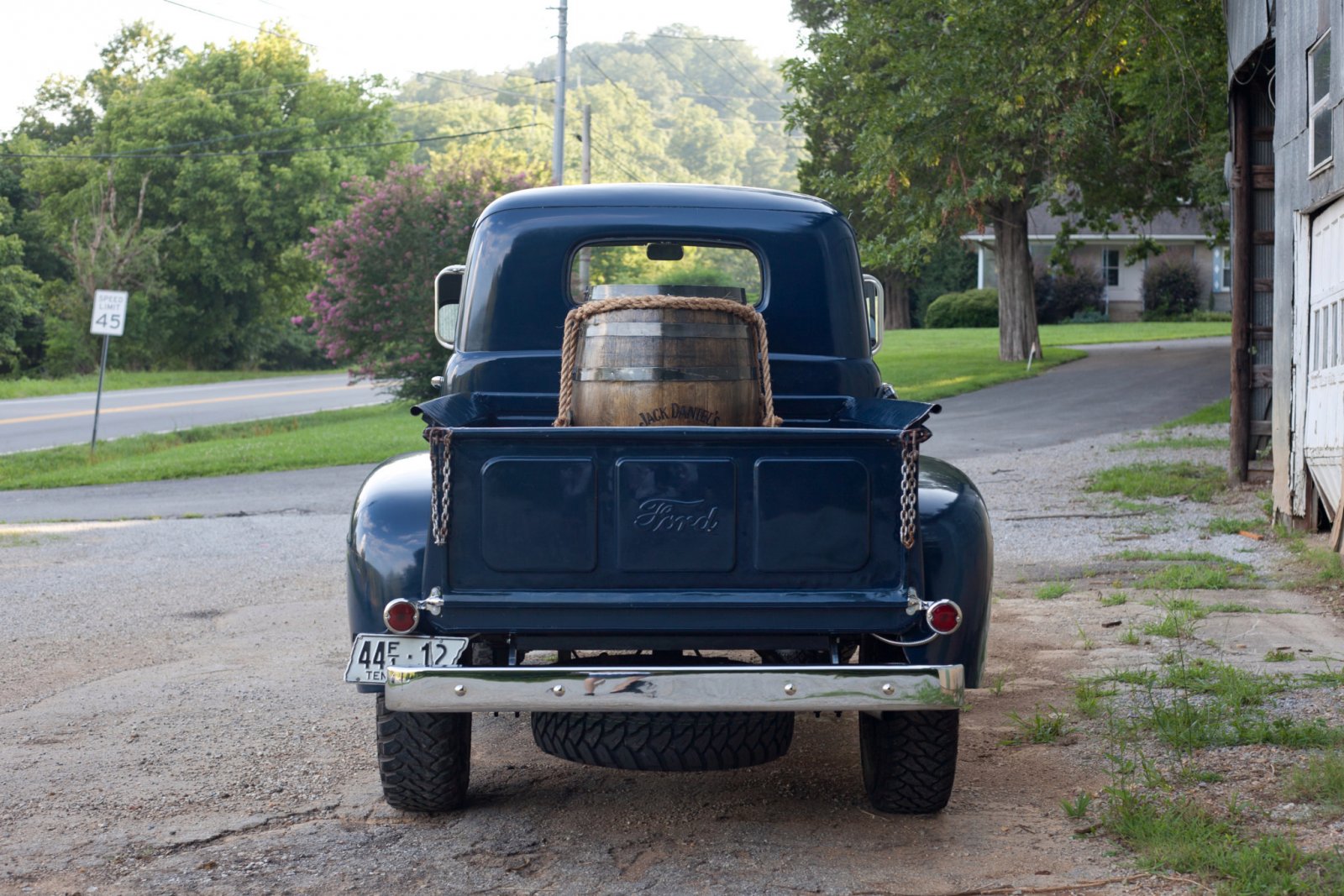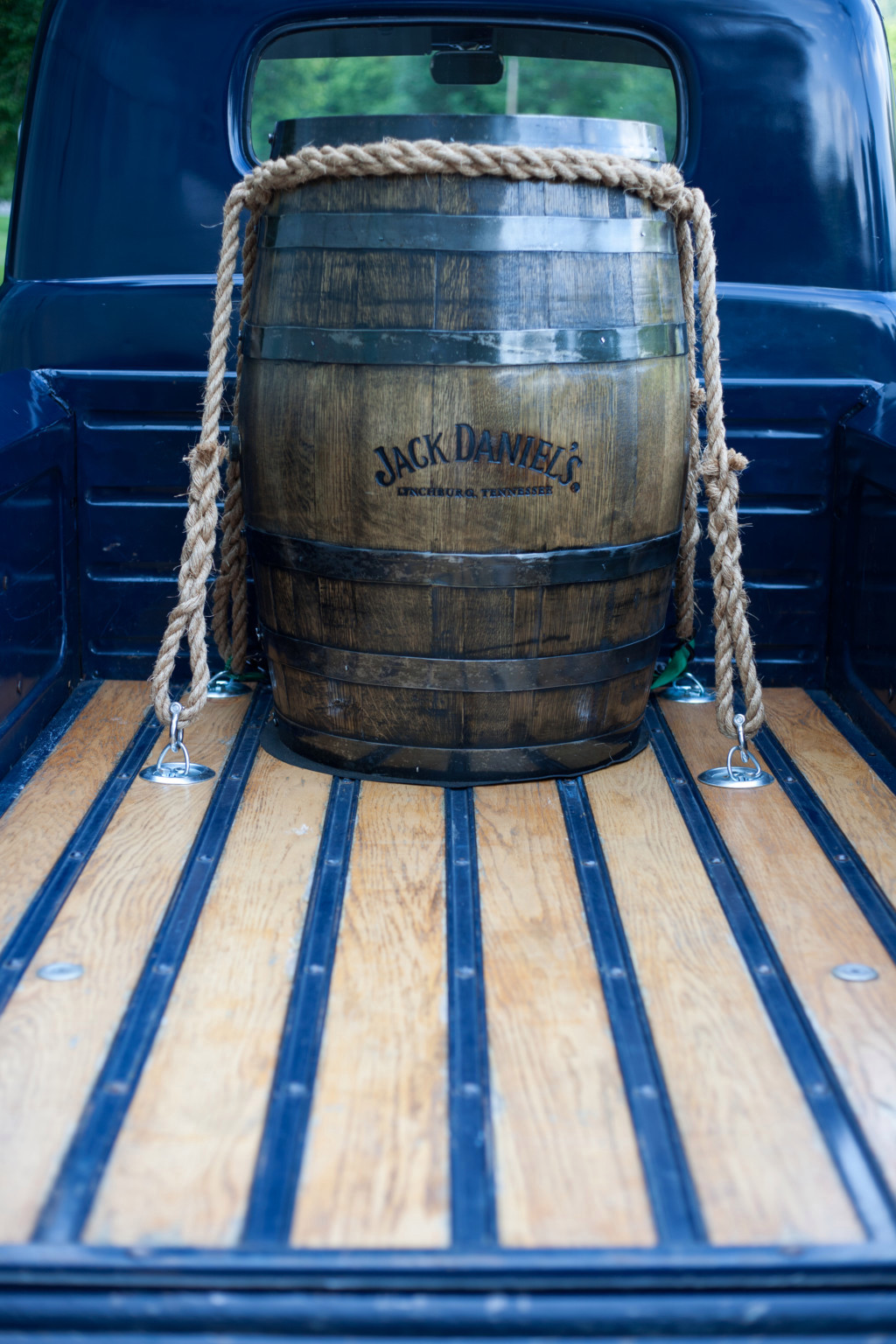 The blue finish is carried to the interior, which features tan accents and a black rubber floor mat. Has a blue and gray leather bench seat cover along with a gray headliner, gray leather door panels, and sound deadener.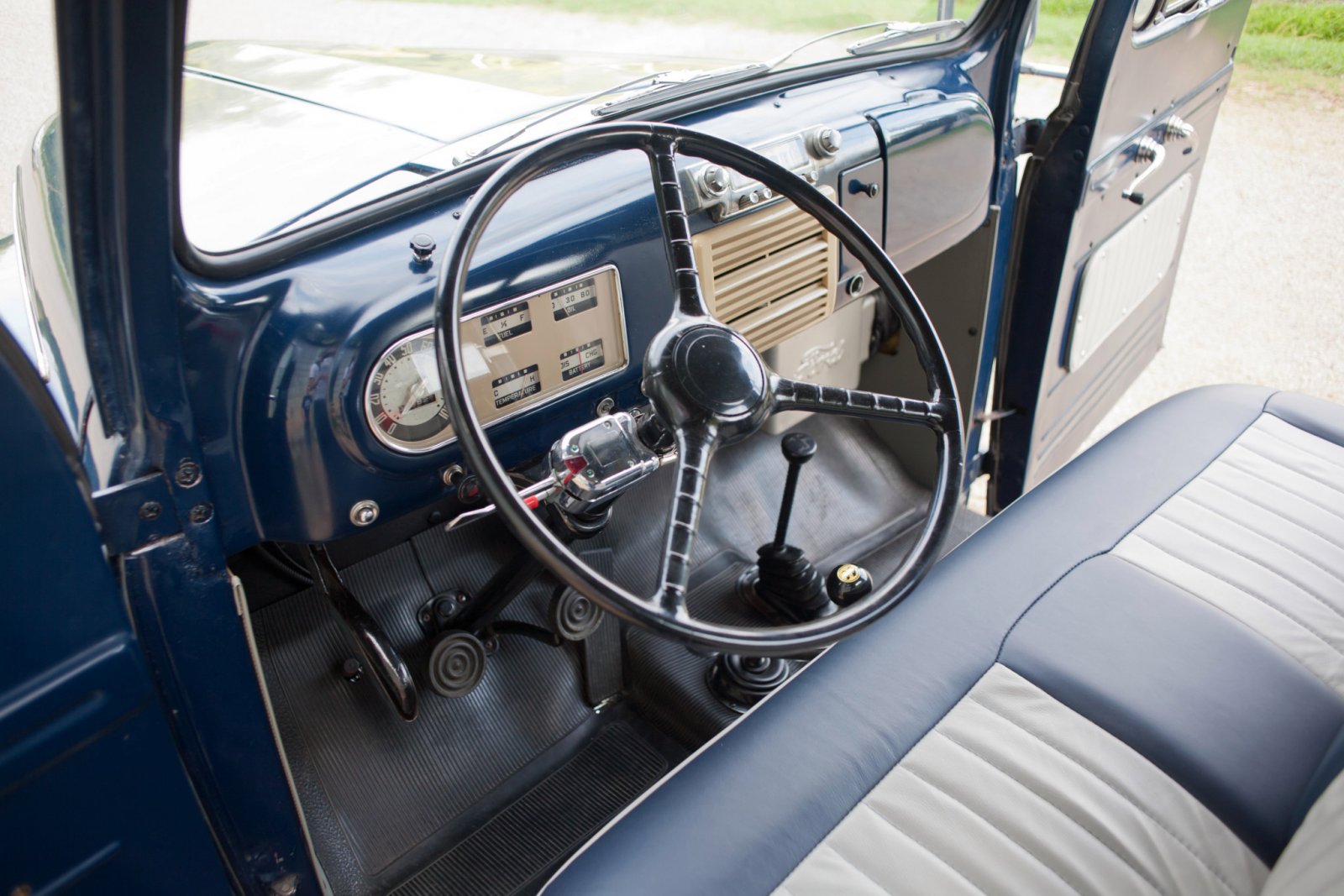 The 239ci flathead V8 features a single downdraft carburetor with a factory air cleaner, and the truck retains a six volt electrical system. Power is sent to the rear wheels via a 3-speed manual gearbox. A new clutch, pressure plate, pilot bearing, engine mounts, and transmission bushings have been fitted, and the flywheel was machined.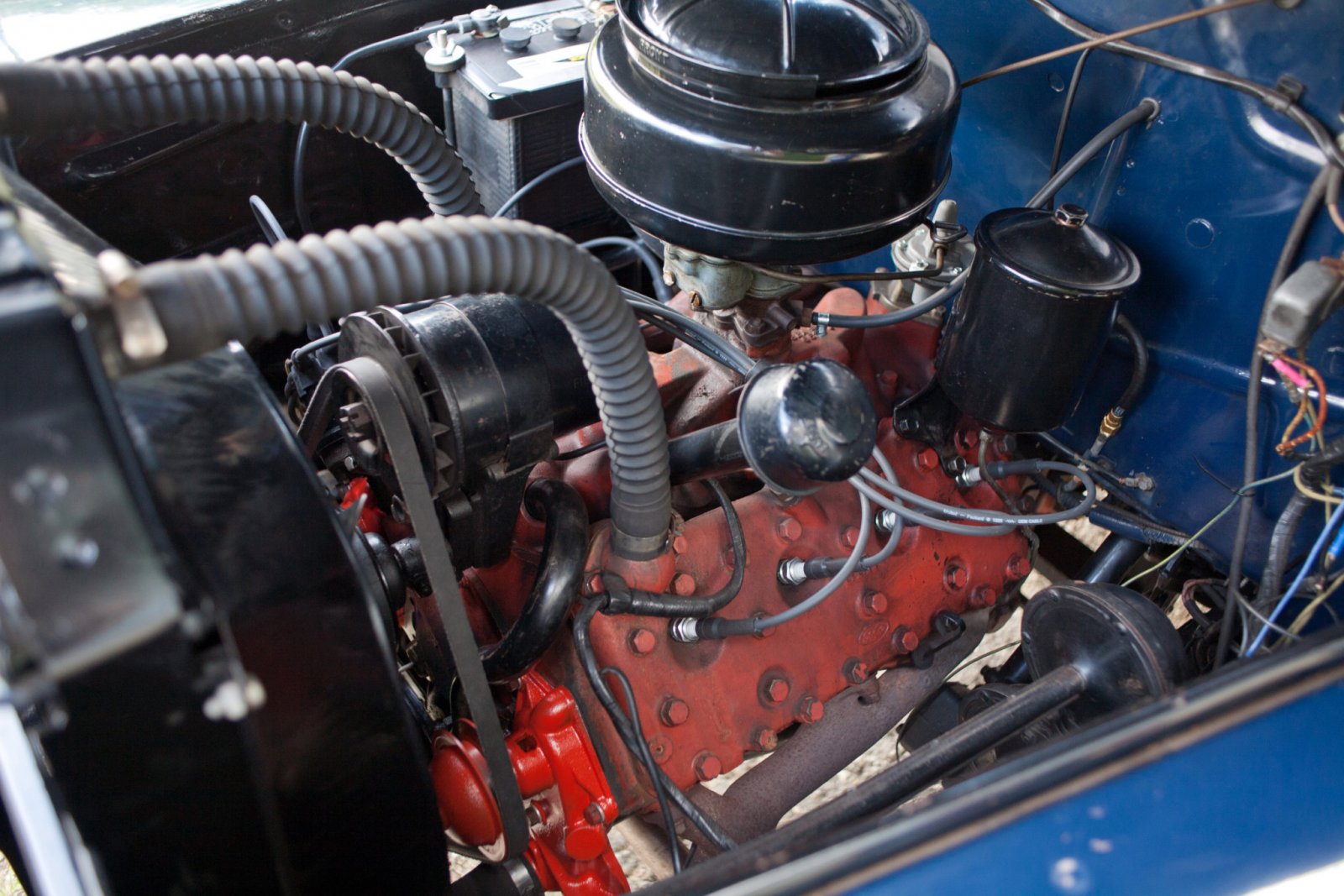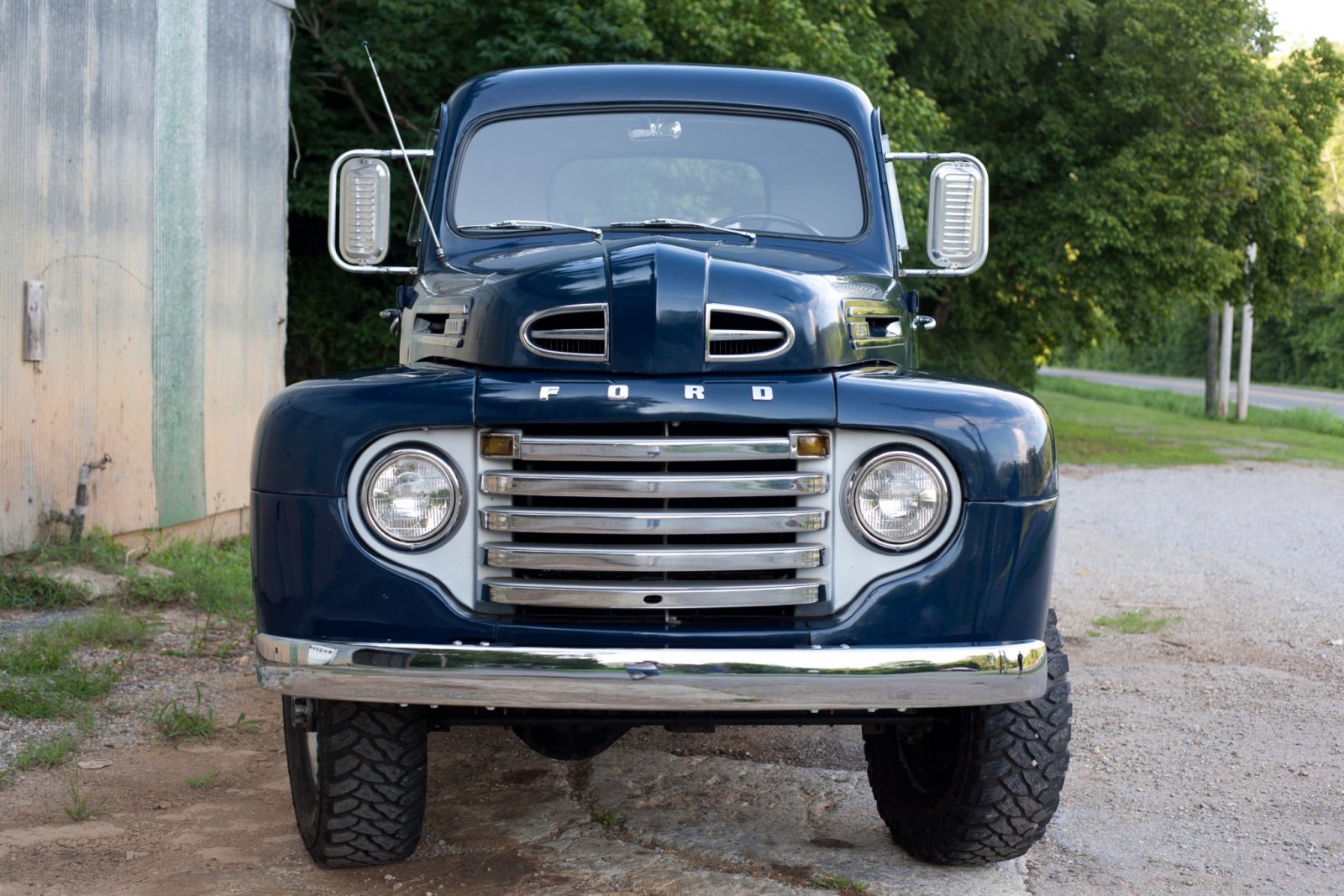 Photos & Source : Bringatrailer