Well-known member
Staff member
administrator
Registered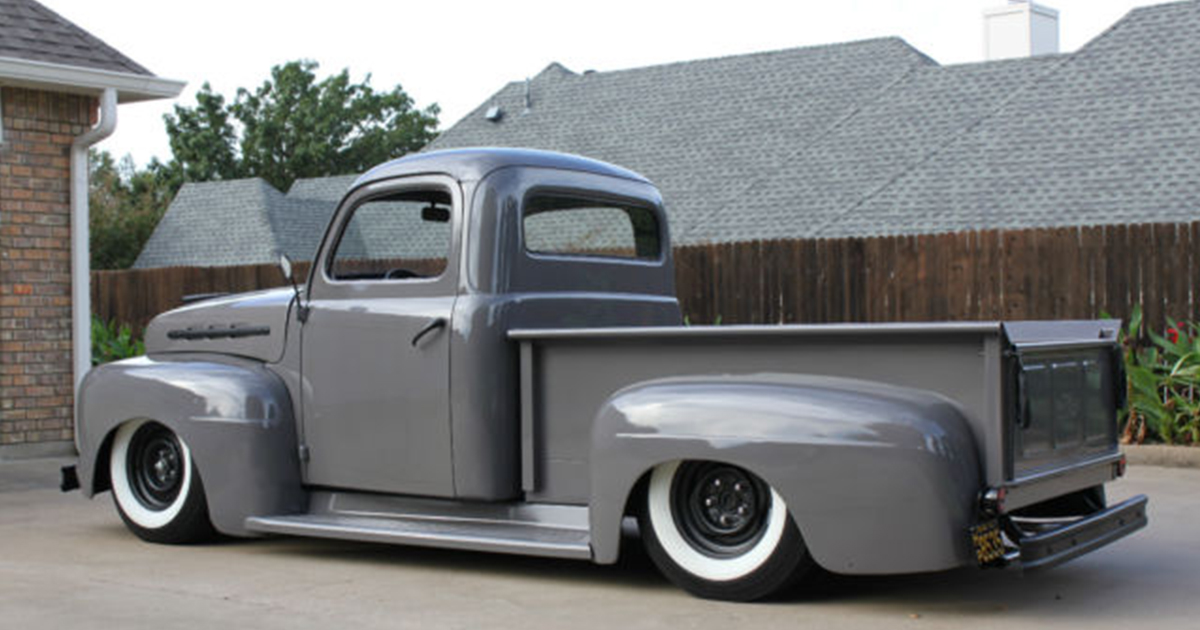 The truck underwent a complete frame off restoration, media blasted, epoxy primed, minimal rust repair was done, and paint and body. All fenders on the truck are original steel. The truck has the original 239ci flathead motor, which was rebuilt prior to completion of the restoration. The 3-speed transmission is original as well and was gone through with a new clutch and throw-out bearing.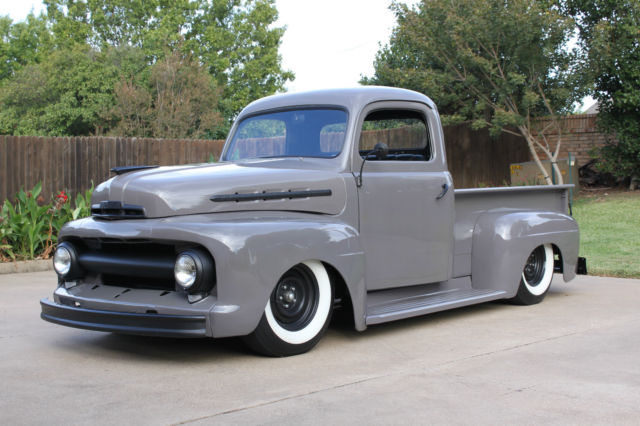 Here is a list of all parts that were touched during the restoration:
New Southern Rods Mustang II front suspension. (tubular control arms, drilled/slotted rotors, drop spindles and coil springs) - This truck rides very low and is often confused with a truck with air ride. The rear suspension height was accomplished with an axle flip kit and 4" lowering blocks, as well as a set of air shocks. An in-frame C-notch was also added for extra clearance.
New corvette master cylinder with disc drum proportioning valve. (all new hard lines, hoses, brakes and wheel cylinders)
New bias ply whitewalls
New true dual custom exhaust - Glasspack mufflers - has that awesome flathead purr
New electric fan
New powdercoated LED Model A taillights
New steel running boards
New complete bed with oak wood and tailgate
New tempered one piece windows and front/rear glass - side windows roll up and down perfectly
New vintage electronic gauges with electronic speedo with trip meter
New tilt steering column with billet leather half wrap banjo style steering wheel with polished horn button and adapter
New period correct upholstery on the original bench with new upper seat back foam
New rubber floor mat
New window rubbers, scrapers and channels
New door rubbers and seals
New hardyboard interior, headliner, kick panels, etc
New wiring
New radio delete plate
New headlights and complete marker light assemblies
This is a very solid truck that gets a ton of attention. I would rate the paint 8 out of 10 and is a great color that you will not see anywhere else. The trim on the exterior/interior of the truck was painted satin black. The motor starts and runs great, no smoking and no overheating.